FINN Partners Named PRovoke 2022 North America Midsize PR Agency of the Year
May 5, 2022
Originally posted on PRovoke Media.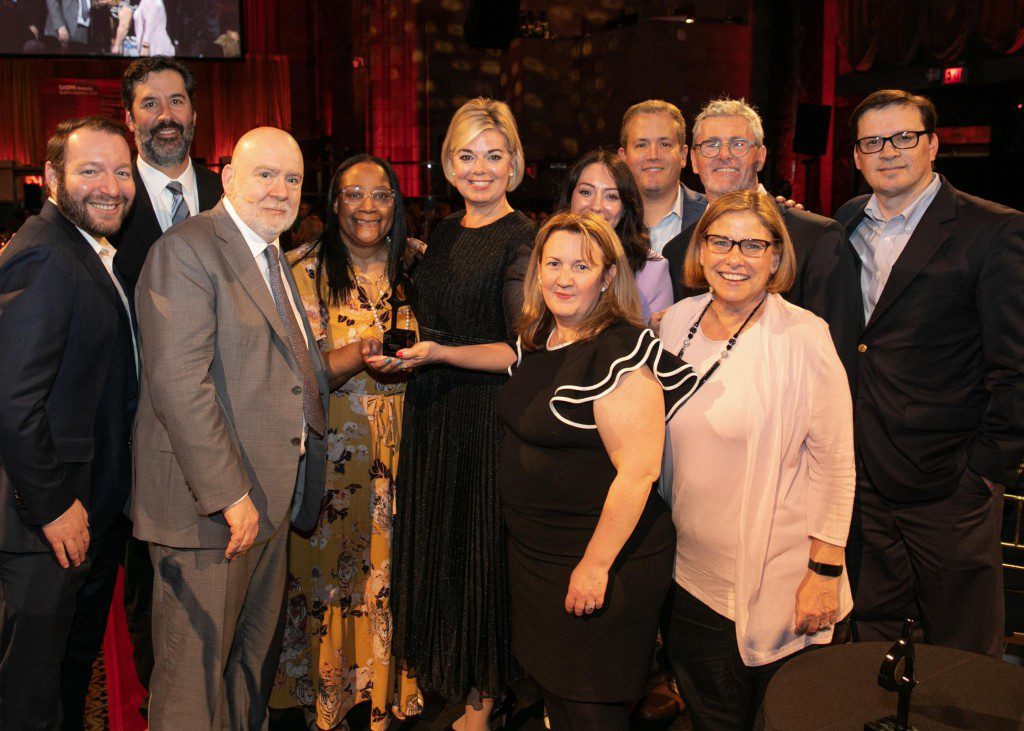 Background
Founded in 2011 when Peter Finn spun off a significant chunk of Ruder Finn into a standalone business, FINN Partners has expanded organically and via acquisition into one of the largest independents in the US. There's a strong consumer practice, including deep domain expertise in fashion and beauty and travel and lifestyle marketing; a fast-growing global health capability capable of competing with the best specialist firms; a tech practice that was the stellar performer of 2021; and specialist offerings in the arts and in education.
Locations
Headquartered in New York, FINN Partners has US offices in Atlanta, Boston, Chicago, Denver, Detroit, Ft Lauderdale, Los Angeles, Nashville, Orange County, Portland, San Francisco, Seattle and Washington, DC, as well as growing international network.
Performance
Even after a year that looks like the best in recent memory for the public relations industry as a whole, few firms are going to be able to match the performance of FINN Partners, which saw its North American fee income increase by 49% from around $90 million to more than $135 million (global revenues were $162 million)—all of which makes the 8.5% decline in 2020 feel like a distant memory. There were five acquisitions, including health IT firm Agency Ten22, travel specialist Hawkins International and Hawaii's largest agency Anthology, but there was big organic growth in the tech and healthcare practices. And other metrics are strong: a five-fold increase in seven-figure clients over the past five years and an increase in the number of clients using integrated services. There was new business from the Academy Museum of Motion Pictures, BMC Software, The Body Shop, Faraday Future, Foundation Louis Vuitton, Honeywell, Michigan Economic Development Corporation/Pure Michigan, Pilot Company, Topps Digital, and Tivity Health, while the firm continues to work with 2K, Bridgestone, I Love NY, Margaritaville, Marvell, Meharry Medical College, Netscout, and Vanderbilt University Medical Center.
People & Culture
Peter Finn has shown that the firm's purpose-driven approach has been key to its success, from employee retention to a host of agency acquisitions in which shared values have been a critical success factor. The firm was also one of the first to offer full transparency on DE&I, setting a target of 30% racial diversity by 2023 and reaching 25% BIPOC employees last year. All staff have completed bias training, the firm's partnership with the City College of New York provides a pipeline of diverse interns; and FINN has provided support to 40 Black-owned businesses in the markets it serves. New people in 2021 include Pepe Aguilar, formerly with Grey, as executive creative director; Steve Deluca from HL Group as senior partner, travel and lifestyle; Sabrina Guttman to lead the global technology practice from venture capital firm Next47; Ritesh Patel, formerly head of Ogilvy Digital to take that role at FINN and Ogilvy veteran Richard Hatzfeld to lead global public health.
Thought Leadership & Work
FINN Partners is one of the few PR firms of any size to publish its own Purpose Report, detailing everything from the kinds of clients it will not work with to Peter Finn's funding for Catskill Mountain Foundation, created in 1998 to revitalize struggling communities to the firm's very public stand on Black Lives Matter. The creative work also remains strong: supporting The Body Shop's work around the fight for transgender rights; leading the "Reinventing Live Sports for the Digital Age" campaign on behalf of Fan Controlled Football; and empowering people living with schizophrenia for Alkermes.