Taking Pride in Taking Action: The Fight for Transgender Rights
April 19, 2022
A Community Under Attack
In 2021 alone, more than 100 anti-trans bills were introduced across the U.S. seeking to inhibit transgender people's basic rights, especially youths' access to health care, public spaces, sports and proper self-identification on legal documents. Ignorance, hate, fear and bigotry have fueled hundreds of bills attempting to erase trans people – the most vulnerable group in the LGBTQ+ community.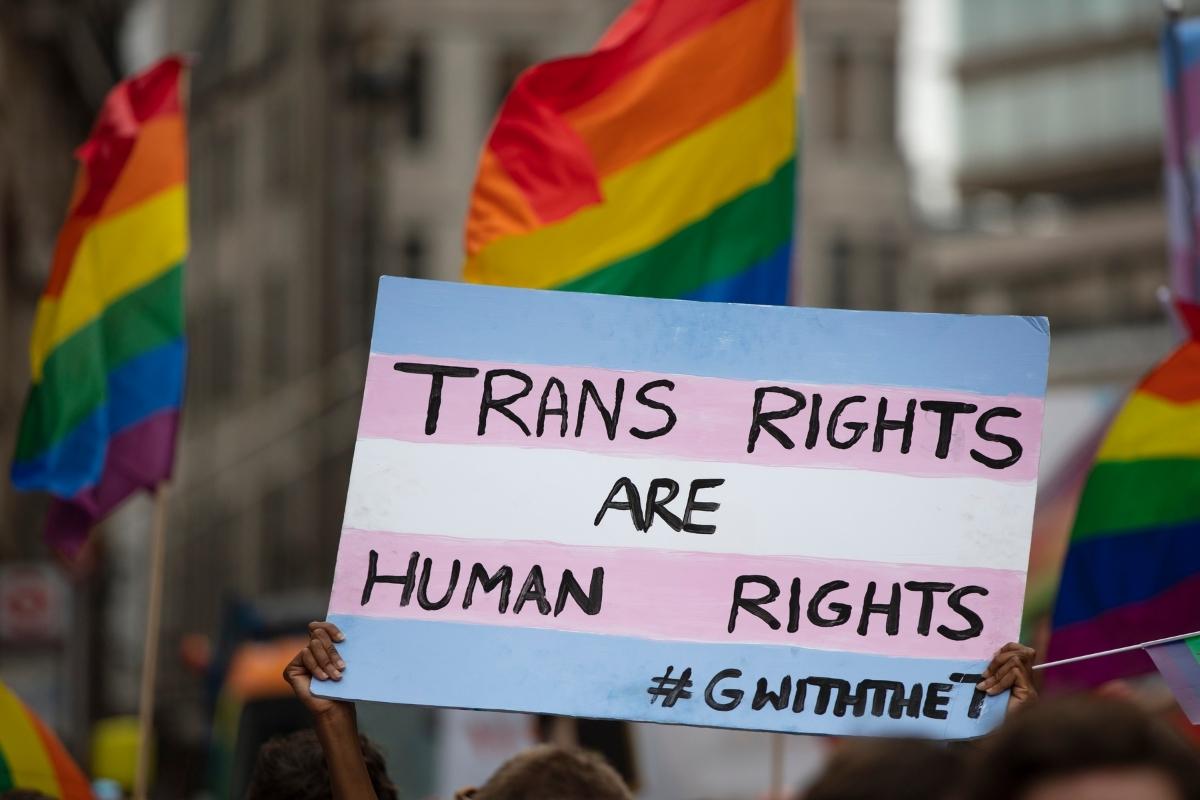 The Body Shop, a longtime advocate of the LGBTQ+ community and a company founded on the mission of creating a fairer, more beautiful world, knew this injustice could not prevail.
The activist brand wanted to drive action on behalf of trans people, particularly during Pride month, when many brands pledge support, brandish a rainbow flag or offer rainbow merchandise, but do very little to enact change where it matters – a pattern known as "rainbow washing."
Building Trust – and a Coalition
The Body Shop and FINN Partners aimed instead to establish a platform for a long-term movement, to support and uplift the LGBTQ+ community, educate consumers on the plight of transgender people, donate funds for leading LGBTQ+ organizations and rally legislative support for the Equality Act, the single most important piece of federal legislation for expanding LGBTQ+ rights.
We stopped, listened, and learned. Our CSR & Social Impact team connected with 5 LGBTQ+ organizations on the frontlines of this work and it quickly became clear trans people faced dire situations; focusing our efforts to help pass the Equality Act could bring the most change, as violent crimes against trans people were spiking and their rights were being eroded.
We decided to partner with the Equality Federation and the Movement Advancement Project (MAP) because of their unparalleled expertise on legislative issues affecting LGBTQ+ people.
Underpinning all of the vitriol fired at the trans community is a lack of awareness: Less than 1% of the US population is trans. In order to create a campaign that inspired collective action and celebration of the beauty and diversity of trans people, we first needed to understand what Americans' attitudes towards trans people were in the first place. FINN spearheaded a survey of U.S. adults and learned:
Millennials and Gen Z were more likely to contact a politician or campaign and challenge those who disagree with them online. They also want to see companies taking legislative action.

Nearly 70% of Americans support the Equality Act.

Most Americans (64%) say it's important to protect trans youth from discrimination.

Eight in 10 Americans will support a business if it supports trans people.
Moving Beyond Awareness
To establish a platform, our strategy had to go beyond awareness, and elevate The Body Shop as a true corporate ally. The objective – make life better for the transgender community. Less than 1% of Americans identify as transgender, so they need strong ally support to enact policy change. To meet that goal, we developed an integrated, comprehensive strategy to educate consumers and motivate action.
A 360-Degree Approach
FINN worked with The Body Shop to launch a Pride Hub, which both educated its customers about the myriad issues facing our trans neighbors and the importance of the Equality Act as well as housed a petition that generated letters to each customer's Senator urging them to support the Equality Act. For every signature, The Body Shop donated $1 to the Equality Federation, so they can continue fighting for state-based power for LGBTQ+ people. The research FINN spearheaded was instrumental in creating the Pride Hub and other informational materials.
As a result, more than 3,000 people sent auto-generated letters to their Senators pledging support.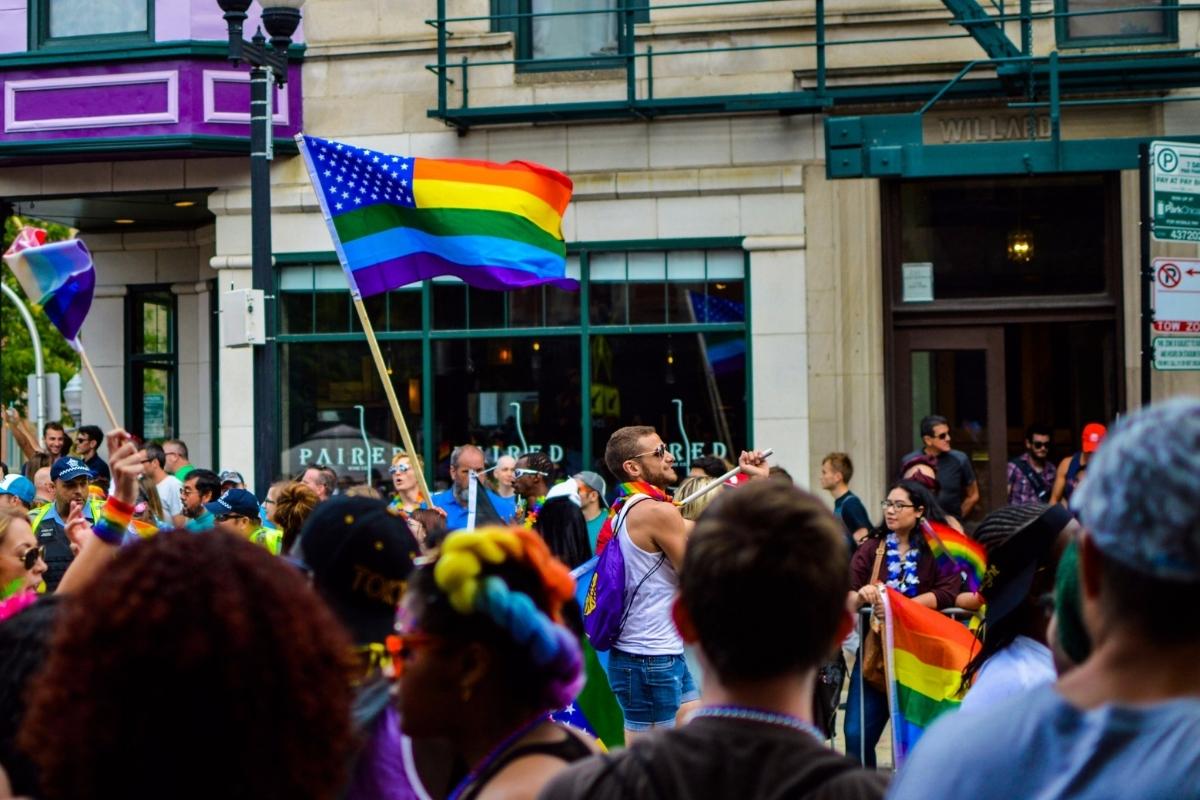 While the Pride Hub was the main event, The Body Shop took extra steps to educate its customers, including:
Creating and posting informational signage in stores across North America throughout the summer

Encouraging employees to attend grassroots rallies

Working with FINN's digital experts to partner with influencers to spread the word and create content that celebrates trans people who are living proudly in their identity

Hosting an Instagram Live with trans activists and celebrities, which focused on how to be a better ally to transgender people (FINN identified and prepared participants)

Driving a media campaign with FINN's PR team that educated both consumers and other business and beauty leaders on the importance of the Equality Act
A Lasting Impact
The informational mailers, engaging Instagram Live dialogue with trans activists, educational media stories, and valued partnerships with experts have laid the groundwork for this campaign to continue until the Equality Act is passed—and the more than 100 anti-trans bills that are dehumanizing trans Americans are subsequently struck down.
The Body Shop is continuing its work with the Equality Federation to educate customers on the Equality Act and LGBTQ+ issues. For Black History Month, The Body Shop co-hosted another Instagram Live with the Equality Federation and youth activists on Black LGBTQ+ health.
With support from The Body Shop and other allies, awareness for the Equality Act continues to grow, as evidenced by 500+ corporations signing their support for the law. The legislation passed in congress in 2021 and now awaits a vote in the Senate.
Empowering Others to Make Meaningful Change
Building awareness is still an important first step in the corporate social responsibility and social impact space. But awareness alone won't create change — that takes commitment and action.
See how we can help you create outcome-driven campaigns around the social issues that matter for your brand.