Why Go to Nashville? If You are Dedicated to Health Communications, Why Not!
August 1, 2019
Notes from the Nation's Health Hub and Health Services Capital
Nashville has long been known as "Music City."  After all, if you're going to Nashville, you've got to see the historic Ryman Auditorium, home of the original "Grand Ole Opry" stage and Country Music Hall of Fame and Museum.  Home to three major recording labels and its back-up nickname "Cashville," honoring the late country music star Johnny Cash, there is no question that Nashville is a city with deep roots in music.  Though interested,I have never made time to visit these country music must sees.  Perhaps one day.
When I come to Music City, my attention is directed to the star talent at DVL/Seigenthaler, a Finn Partners company, where my colleagues and their clients embody Nashville's other well-earned nickname  — the "Health Hub."  Here, I come to listen, learn and share with the rest of the global Finn Partners community and clients how collaboration fuels innovative ideas and products that improve people's lives.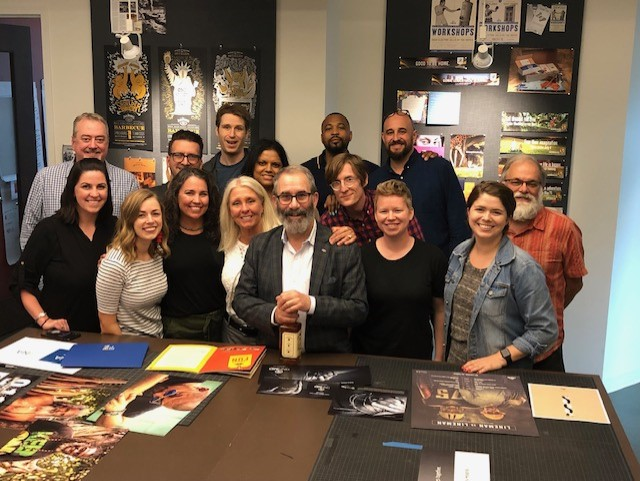 Nashville is the capital of health services in the US.  The city is a pioneer in hospital systems, managed care, medical innovation, best medical practices and grassroots access to care.  So much is happening here that if you don't study the Nashville health scene, it's hard to understand how the puzzle pieces of our fragmented health system fit together.  Nashville is the nation's 24th largest city (today) and a metropolis when it comes to health!
According to my FINN colleague Nicole Cottrill, who leads our Health Hub Group, "When you work in a city where healthcare is the largest industry and employer and where it represents a national medical system microcosm, you have a unique opportunity to develop a local talent base with global strength and reach."
Here music and health converge. Music is a business of competition and collaboration.  People vie for attention and audience. They compete for agents and stage time.  But they also listen and coach each other, play as each other's back-up musicians and share song lyrics.  People in Nashville work together!  Collaboration drives Nashville; its success in health is something to emulate.
According to the Nashville Health Care Council, the proof is in the numbers:
The Nashville health industry infuses some $46.7 billion and more than 270,000 jobs to the local economy each year.
The Nashville health industry generates more than $92 billion in revenue and more than 570,000 jobs globally.
Two billion dollars in private equity investment finds its way into the accounts of Nashville-based health innovators.
Nashville healthcare draws upon of the services of some 400 professional service firms (e.g., accounting, architecture, communication, finance, legal and marketing) that support the industry's US and international business goals.
More than 500 health care companies call Nashville home and operate across the US and globe.
 Five hundred companies?!  Consider the talent to draw from and collaborative spirit among the major players – from Centerstone to DCI Donor Services to LifePoint Health to Vanderbilt University Medical Center with amazing support services such from legal experts such as Waller, to name only a few. 
This national health juggernaut took off in 1968, when medical entrepreneurs Dr. Thomas F. Frist Sr. and his son Dr. Thomas F. Frist Jr launched Hospital Corporation of America (HCA Healthcare) as a for-profit health-facilities operator.  This year, HCA will manage 185 hospitals and 119 surgery centers.  The company ranks No. 67 on the 2019 Fortune 500 list of largest United States corporations by revenue.  Another son, transplant surgeon, former Senate Majority Leader and healthcare entrepreneur Dr. Bill Frist, MD, is also an entrepreneur and advocate for the nation's health system.  Dr. Frist has launched a national podcast: "A Second Opinion: Rethinking American Health with Senator Bill Frist, MD."   One of many examples of Nashville health greatness.  Nashville! 
The city represents the formula for communities of innovation.  They require bold ideas, access to capital and an openness to calculated risk. Wherever there is scale of outstanding medical talent, business savvy and resources, expect to see innovators flex their creative muscles.  
FINN has seen this phenomenon repeat time and time again, and it's among the reasons Finn Partners focuses its acquisition strategy in the world's innovation hubs of Chicago, Detroit, Frankfurt, Hong Kong, London, Los Angeles, New Jersey/New York, Paris, Portland, San Francisco, Seattle, Singapore, Tel Aviv, and absolutely, Nashville. Follow the risk takers who seek societal problems that need bold solutions!  Follow the equity investors. Follow the convergence of innovators. Follow the communicators that become the storytellers of bold ideas!  We will be there. FINN.