One Student at a Time: FINN Partners' Pioneering Scholarship and Internship Program with The City College of New York
April 12, 2022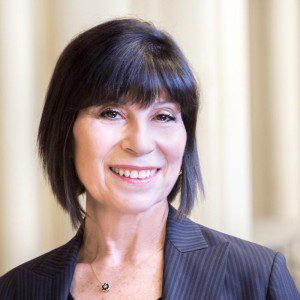 "Start with one student, one life – one pebble – and help that person carve a path to success. The power of change at the individual level is where I've always felt I could have the most impact. This is profound. When enough pebbles create ripples, the ripples accumulate and become a wave." – Lynn Appelbaum, former director of The Advertising/Public Relations Program at The City College of New York
Appelbaum started teaching at The City College of New York in 1993 and became the director of the Advertising/PR program in 2001 following a 14-year career as a PR professional.
Beyond teaching students essential PR skills, she realized one of the most important things she could do was to build professional relationships between the Ad/PR program and the PR industry. She sought to foster connections specifically with agencies as a stepping stone to identify talented, competitive students who could be considered for internships.
"In the early 2000s, there weren't a lot of agency professionals seriously addressing diversity in public relations. It was the rare person – usually in HR – who was committed to fostering diversity in their talent pipeline. The most successful agency programs were those where I could connect with like-minded people who said, 'We want to partner with your program because we understand we need to go above and beyond to identify and nurture multicultural talent, to not only recruit them but also retain them' – a pain point for many diverse candidates who joined agencies but once onboard, felt less than respected."
In July 2016, Appelbaum met with Helen Shelton, FINN's Global Chief Diversity Officer, and Richard Funess, retired Founding Managing Partner at FINN Partners, to discuss what would become the foundations of the FINN Partners Diversity & Inclusion Award. Their goals were simple, yet profound.
We had a very candid conversation – Helen and Richard wanted to understand the real challenges students were facing and what the industry needed to do to help them succeed. In addition, they sought to establish a program in honor of David Finn, a proud CCNY alumnus.
There were three big outcomes that resulted from the conversation:
Scholarships for talented students
Internship and development opportunities
Exposure to communications professionals through coursework
In April 2017, Appelbaum met with Shelton, Funess and Peter Finn at the FINN Partners offices, where everyone agreed to bring the scholarship/internship opportunity to life.
Shelton and Funess were adamant about financial support being part of the award. Many going through CCNY's Advertising/PR program were first-generation students and were working full-time jobs while also attending school full time. At the same time, most internships were unpaid, and students could not afford to leave their jobs for PR internships.
"Offering a well-paid internship along with a scholarship was game-changing for many students. To my knowledge, this had never been done before," Appelbaum noted.
By Fall 2017, the FINN Partners Diversity & Inclusion Award was announced and promoted to students in CCNY 's Ad/PR program. The first award recipient began her internship in the Spring 2018 and the second in the spring of following year – both scholars went on to become full-time FINN Partners employees.
"In Spring 2020, the competition was so fierce and so strong, the selection committee felt they couldn't choose just one person," Appelbaum recalled. As a result, FINN and CCNY increased the award to two recipients in 2020 and 2021.
"FINN Partners committed to looking for talent through The City College of New York program – and created life-changing results. When it comes to actually delivering effective DEI programs—a lot of businesses start with high-level discussion but don't always support it with meaningful action."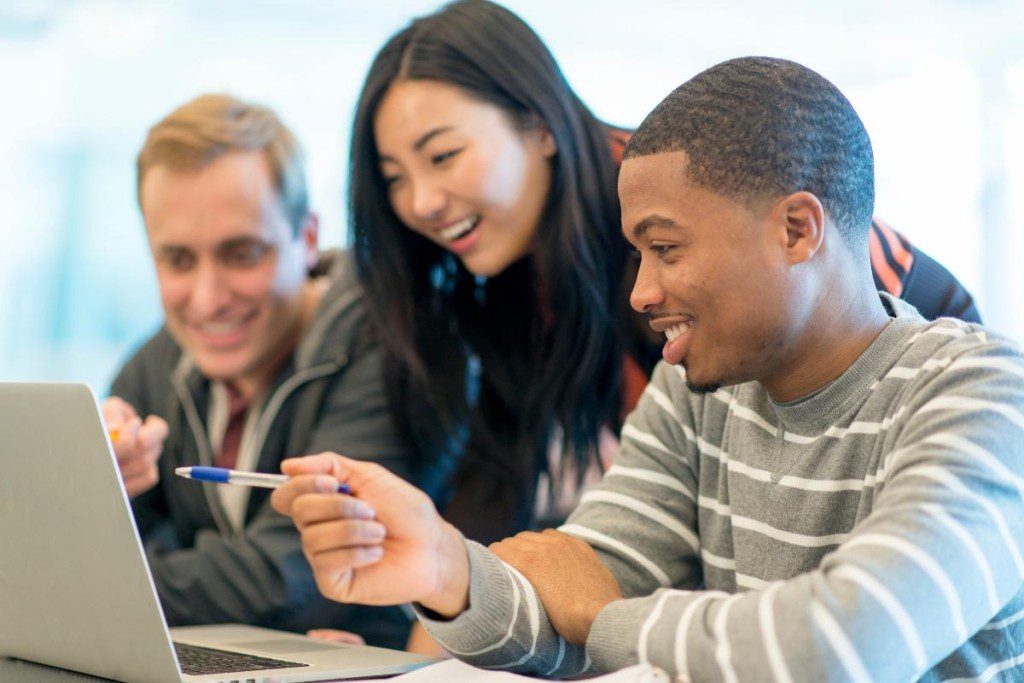 With roughly 200 students majoring in Advertising/Public Relations, the size of the program allowed Appelbaum to get to know and understand students on an individual level. She vetted each person who applied for the FINN Partners Diversity & Inclusion Award and mentored those going through the application process.
Another key feature of this partnership was bringing FINN professionals into CCNY's PR classes as guest lecturers.
"Helen would ask what kind of guest lecture expertise we needed; I went to our faculty for their wish list to share with Helen, who found terrific professionals to come into classes." Spanning corporate communications to social media marketing, topics were customized to fit the interests of faculty and students and brought to life with real-life case studies and workshops.
"From the top down, FINN cares about our program. It was extraordinary to have Peter Finn, CEO of a highly reputed agency, care enough about the program to be accessible, responsive and dedicated to providing time and resources to nurture students and change their lives."
Change is slow and hard, Appelbaum added. But, because of the social upheaval over the past few years, businesses have had to amp up their DEI efforts to produce concrete change. Yet, she still hears about the challenges of hiring more diverse talent.
"If agencies keep going back to the same talent pools, nothing's going to change. There must be intentionality to recruit, retain and promote diverse talent, beyond hiring a DEI professional – that's not the way forward."
Our program created a unique model where we could be a bridge, by understanding agency needs for top talent and by factoring in the specific needs of multicultural first-generation college students, who often require additional professional mentoring.
FINN Partners has been in a class by itself as a leader to identify, recruit and retain top multicultural talent.  We feel so fortunate that they made this commitment in partnership with CCNY's Ad PR program. They play a big part in creating the wave of change.