FINN Honors Morris Silver and Burkey Belser, Industry Pioneers
September 29, 2023
Today we honor two legends and cherished members of the FINN Family, who we recently lost but will always be remembered for their impact on the industry and our agency community.
Morris Silver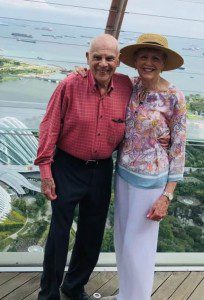 When Morris Silver and his wife and partner, FINN Managing Partner Virginia Sheridan, joined FINN in 2012, their company, M Silver Associates had been an influential voice in Travel and Tourism PR for over three decades. The acquisition of M Silver, which was the first acquisition we made as an independent company, was a transformative event for FINN Partners. It announced our presence as a growing force in our industry and launched us into the top tier of Travel and Tourism practices. Much of that was due to Morris's elevated reputation and the great respect he commanded. Over the years he, Virginia and the rest of their team had done stellar work for so many high profile clients – countries such as Costa Rica, Panama and The Bahamas, cruise lines, five-star hotels, luxury destinations and many, many others. We knew that when Morris, Virginia and their colleagues joined us we were getting a powerhouse partner who would grow our business and status in the industry. What we didn't know, but quickly discovered was that Morris would also have a strong impact on our culture. His warmth and sparkling personality made him a beloved figure in the halls of FINN Partners, and he was a wonderful mentor for his colleagues.
Morris' iconic legacy was captured in this article.
Burkey Belser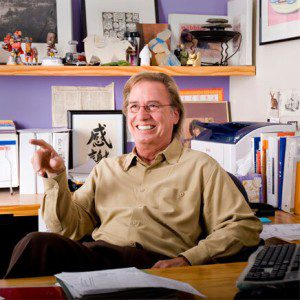 Burkey Belser joined FINN when we acquired Greenfield Belser in 2016 and from the start he was always keen to help elevate FINN Partners and the work we do for our clients. He had been a pioneer in marketing for law firms, and out of that experience, he developed an approach to create distinction in the sea of sameness, finding ways to uniquely express each firm and help them stand out among their competitors. In 2018, he led our own rebranding effort and helped us move our brand a big step forward on the path to where we are now. Burkey also left his mark on our community as a leader and mentor to many on our teams, and we carry on his legacy through our continued work with professional service firms on the foundation he built. Burkey's impact was celebrated in an obituary in the Washington Post:
Burkey Belser, designer of ubiquitous nutrition facts label, dies at 76 – The Washington Post
Both Morris and Burkey had a big impact on FINN Partners and both embodied so much of our shared values in their lives and in their work. We honor and cherish their legacies and offer our heartfelt condolences to their families. They were two extraordinary individuals, and they will be deeply missed.