Award-Winning Night for FINN Partners at the PRSA Oregon Spotlight Awards
November 23, 2021
The Oregon Chapter of the Public Relations Society of America held the 2021 Spotlight Awards as a virtual ceremony on November 18. This year, FINN Partners was well-represented among the winners. Here's a snapshot:
Managing Partner, Wendy Lane Stevens received an Award of Distinction, the William W. Marsh Lifetime Achievement award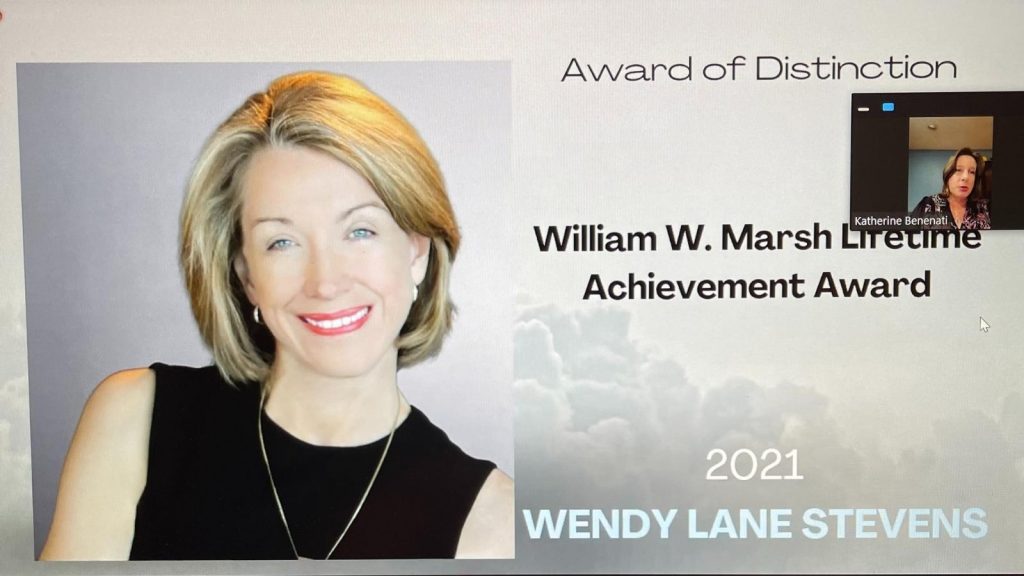 Named for one of the foremost figures in the history of the profession in the state of Oregon, this award is given annually to a PRSA Oregon Chapter member who has invested significantly in developing public relations as a credible profession, accomplishing landmark professional achievements and furthering the goals of PRSA.
5 Award Wins
The PRSA Oregon Spotlight Awards recognize campaigns and tactics that exemplify excellence and leadership in public relations, digital media, and integrated communications.
Our work with Oregon Orchard Hazelnuts was recognized with a Merit Award in the "Marketing a Consumer Product" category and "Social Media/Digital Communications" category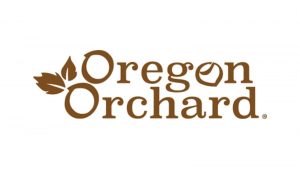 Consumers hunger for nutritious, flavorful, planet-friendly snacks, and Oregon Orchard was ripe to deliver with Oregon-grown hazelnuts. But the brand was a shell of what it could be. Low awareness and limited distribution made it difficult to crack the competitive nut market. FINN Partners implemented an integrated marketing campaign to educate, engage and inspire its crop of audiences. Its "Oregon Goodness" campaign blended influencer, media, digital, and social outreach to cultivate awareness and traffic. The campaign yielded more than 60% growth in new website users, 15,000 influencer post engagements and 60,000 social post engagements, plus expanded retailer interest.
Our work with Northwest Cherries was recognized with a Spotlight Award in the "Marketing a Consumer Product" category and "Other Communications" category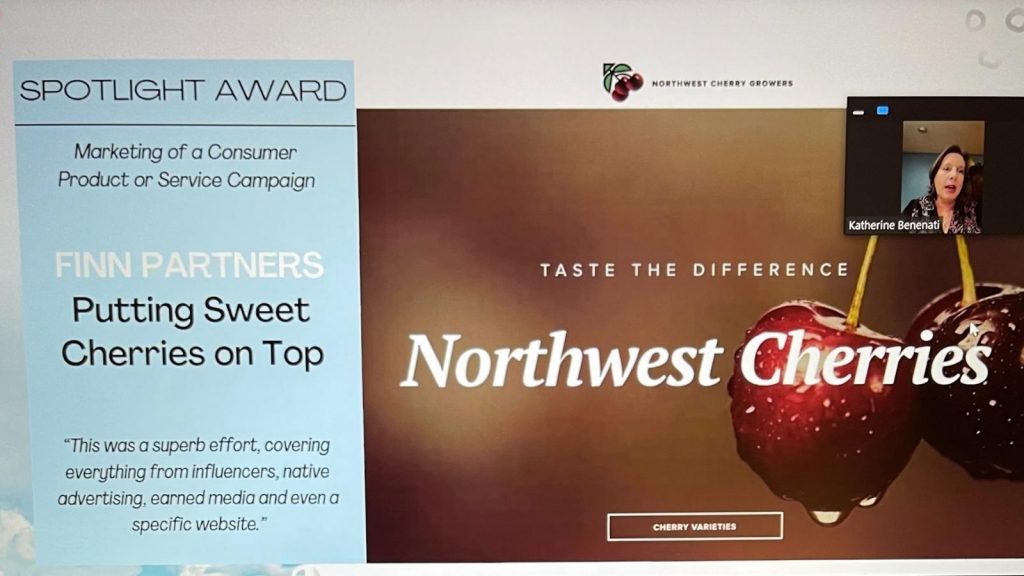 Northwest Cherry Growers had tasked FINN with promoting the health benefits of sweet cherries and driving consumption beyond fresh cherry season. When COVID-19 hit, the team developed a plan that would align with pandemic-triggered changes in consumer spending, grocery shopping and media consumption. The campaign, which included influencer, podcast and digital media partnerships, targeted both health influencers and consumers with content positioning sweet cherries as a year-round go-to superfruit. Data on campaign reach was backed up by consumer surveys confirming that the message was getting through: 59% reported that their decision to purchase cherries was influenced by the health benefits.
Our work with GT Independence was recognized with a Merit Award for "Video Program (Webinar)"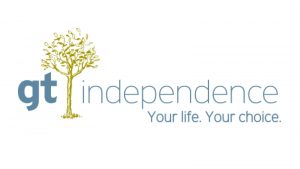 A new self-determination law in California meant new opportunity for people with disabilities and long-term care needs and GT Independence, a financial management service provider for people who direct their own care. The problem? The law and GT were unknown to the state's disability community and referral network. Then COVID-19 hit. FINN built a webinar series for families and advocates to learn about the new program and GT from the safety of their homes. More than 700 attendees participated in the webinars, resulting in 100 sign-ups with GT and representing 1,800% growth in GT's California enrollment.