Share. Don't Sell.
February 6, 2019
I recently rode a roller coaster of love and heartbreak, loss and redemption with a group of Finn Partners colleagues. We wound up a little bit wiser – and closer – for the ride. Not for the experience had, but for the ride shared. There's a difference.    
We're all communicators, specifically in the healthcare sector. We had come together from around the world for a three-day summit. We were determined to get to know each other better and learn from one another – and to become more effective at what we do. We decided to meet in Music City U.S.A. Healthcare is a major economic driver for Nashville, so much so that it's got another moniker among those who know and work in the industry: The Healthcare Capital of America.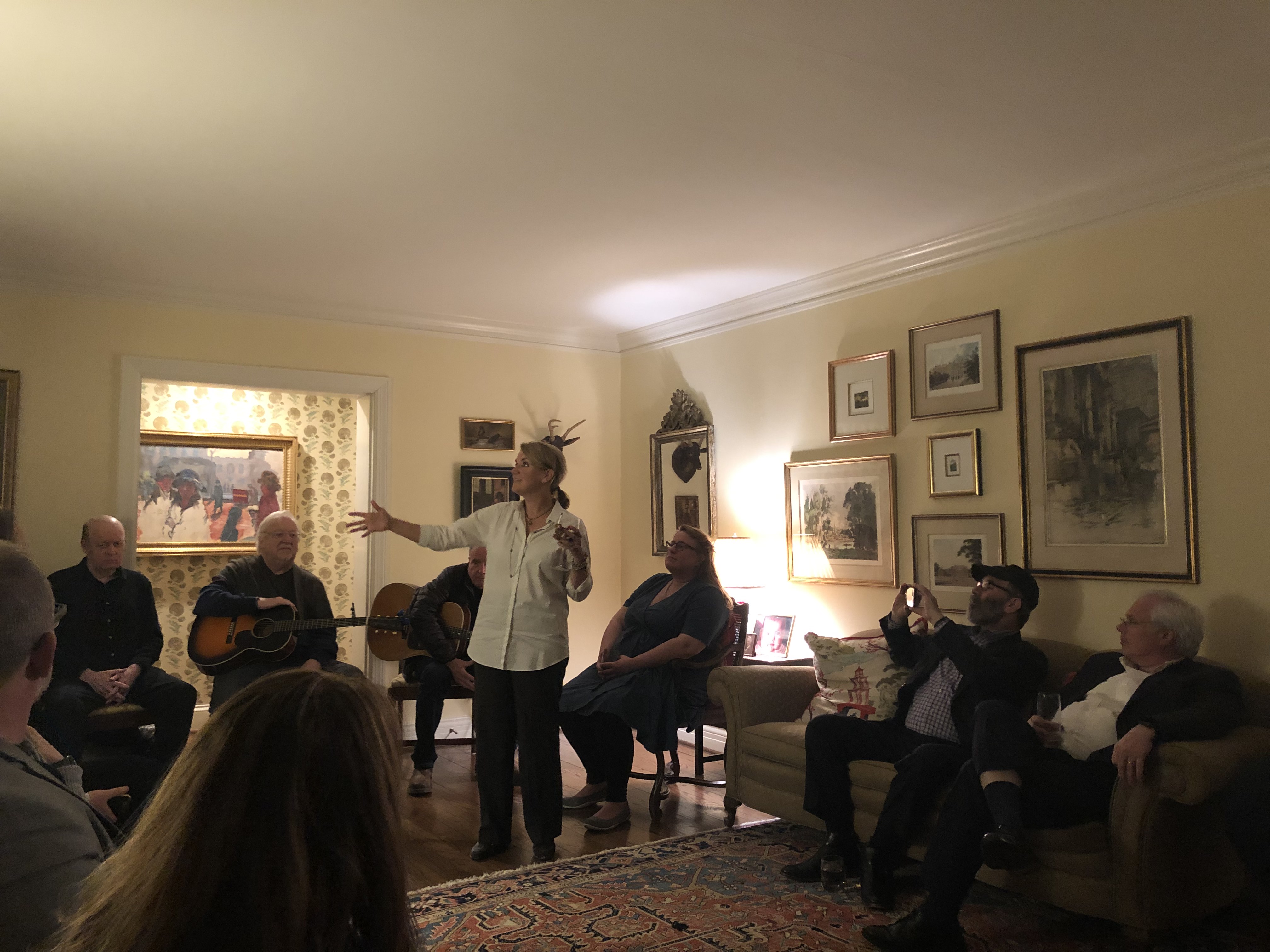 I'm a Managing Partner in our Nashville office. Two other Nashville Managing Partners also happen to be my sisters, Beth Seigenthaler Courtney and Amy Seigenthaler. We were born and raised in a town where people have always been easy with each other. They bring a friendly openness to everything they do. This includes the building of a healthcare ecosystem that, over the course of five decades, has become a family tree of more than 500 companies, many of them provider systems, generating more than $92 billion in revenue and 570,000 jobs. The great acorn of this tree is Hospital Corporation of America. But growth didn't just happen because HCA was planted in the ground. Its founders nurtured the system. Thomas Frist is known and lauded for having said to his top HCA executives, when they came to him with great ideas for new companies, some version of, "Go make it happen. I will support you."  
That's how Music City became a healthcare mecca. It's also why Nashville is such a red-hot city in so many other arenas like food, fashion, and tech. An unprecedented creative ethos, spawned in the 19th century by the music industry, has comingled over generations with Nashvillians' natural proclivity for camaraderie and collaboration to do unprecedented things.
This was the civic ethos we were determined to show our Finn Partners Health Practice colleagues – who had arrived for the summit from across our 17 global offices – not just the "what" but the "why" of Nashville. We wanted them to love and draw inspiration from the city as much as we do.
So, on top of a packed day-time agenda that incorporated some of the great minds and drivers of Nashville healthcare – LifePoint Health, Waller Law, Nashville Healthcare Council, and Nashville Medical News – we invited three of the city's most celebrated songwriters to entertain the group during an evening of Southern food and music. And that's when everyone stepped into the roller coaster cars.
Pat Alger and Tony Arata, who have countless number-one hits between them, offered up their deceptively simple melodic poetry about happy times and hard knocks. In between, they told tales about where those songs came from. Alger talked about how his Nashville friendships had gotten him through the worst of everything. Arata sang about his Mama, playing a song written for her that transformed us all, on the spot, into leaky-eyed country music fans. Harmonica wizard, Jelly Roll Johnson, who has played on over 50 gold and platinum albums, effortlessly chased Pat and Tony's melodies around the room. For almost two hours, we hung on for a once-in-a-lifetime ride – our hearts at the bottom of the world one minute and soaring towards the stars the next.
Later, it dawned on me: there is a difference between the experiences that so many in our profession are developing for clients to sell to consumers, and genuine moments shared that hold the potential to truly bind people together.
The difference lies in where our motivation originates. If it's rooted strictly in sales or KPIs, then no "experience" in the world is going to be "authentic" enough to "engage audiences." But if it's rooted in passion for what our clients do or what they offer, we'll be able to reach people where they live and draw them in.
Our Nashville moment originated with a deep passion to share the ethos of a city on fire in order to fire up everyone's imagination. Consequently, we all walked away in awe, not only of the creative musical gusher we had witnessed, but of one another – of the creative force we ourselves are and can continue to be.
It was powerful. It's also replicable. We all can continue to lead with passion no matter what we're trying to help our clients achieve – and it starts with wanting to share, instead of sell.