Keeping your creative approach evergreen
October 29, 2021
Few business and professional services clients have large-scale creative budgets—it's just the way it is. Yet, B2B firms still have the responsibility to earn people's attention, make good first impressions, and communicate why and how they are valuable. Even with modest comparative budgets, professional services firms need to reach and clear the same engagement and memorability bar as the bigger budget creative productions of B2C providers.
Too often, we find B2B firms and their people tiring of the creative approach they and their agencies worked so hard to create. After a couple of years, they look to throw out the old or replace the "worn" approach with something new. Sometimes something entirely new is smart—maybe the old did not work. More often, the right answer is to extend the existing creative approach to make it evergreen.  Here's one smaller firm that's done so in a refreshing way.
The brief backstory:
Back in 2018, the Northwest corporate litigation and trial boutique, Larkins Vakura Kayser, came to FINN with a strong tagline—The Art of Litigation—and a not so strong way of telling its story. They also had an old school logo, website and other materials that were not close to the quality of the firm's work or reputation. The new expression of the Art of Litigation began with art-school wordplay. Purposefully incongruent headlines like "Old School Modernists" and "Non-Abstract Impressionists," each paired with unexpected images, brought the Art of Litigation promise to life. The firm's leaders got into the act and helped map messages to key client benefits like holding a jury's attention or making persuasive arguments that ring clear and true. The firm, clients, referral sources and recruits strongly endorsed the 2018 approach. Nice.
Fast forward to 2021. 
Some at the firm had tired of the campaign images and headlines. Instead of tossing out the old, the firm invested to renew and refresh something that worked.  The result? Same brand, same creative approach, same way to tell the very good story—just with some new twists. The old and new now live together on the firm's website on the home page and in a visual gallery of client benefits page that is being built. See the before and after for yourself below.
LVK Creative Circa 2018. Something Old.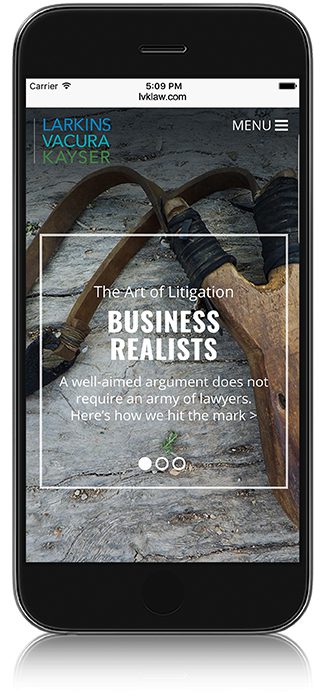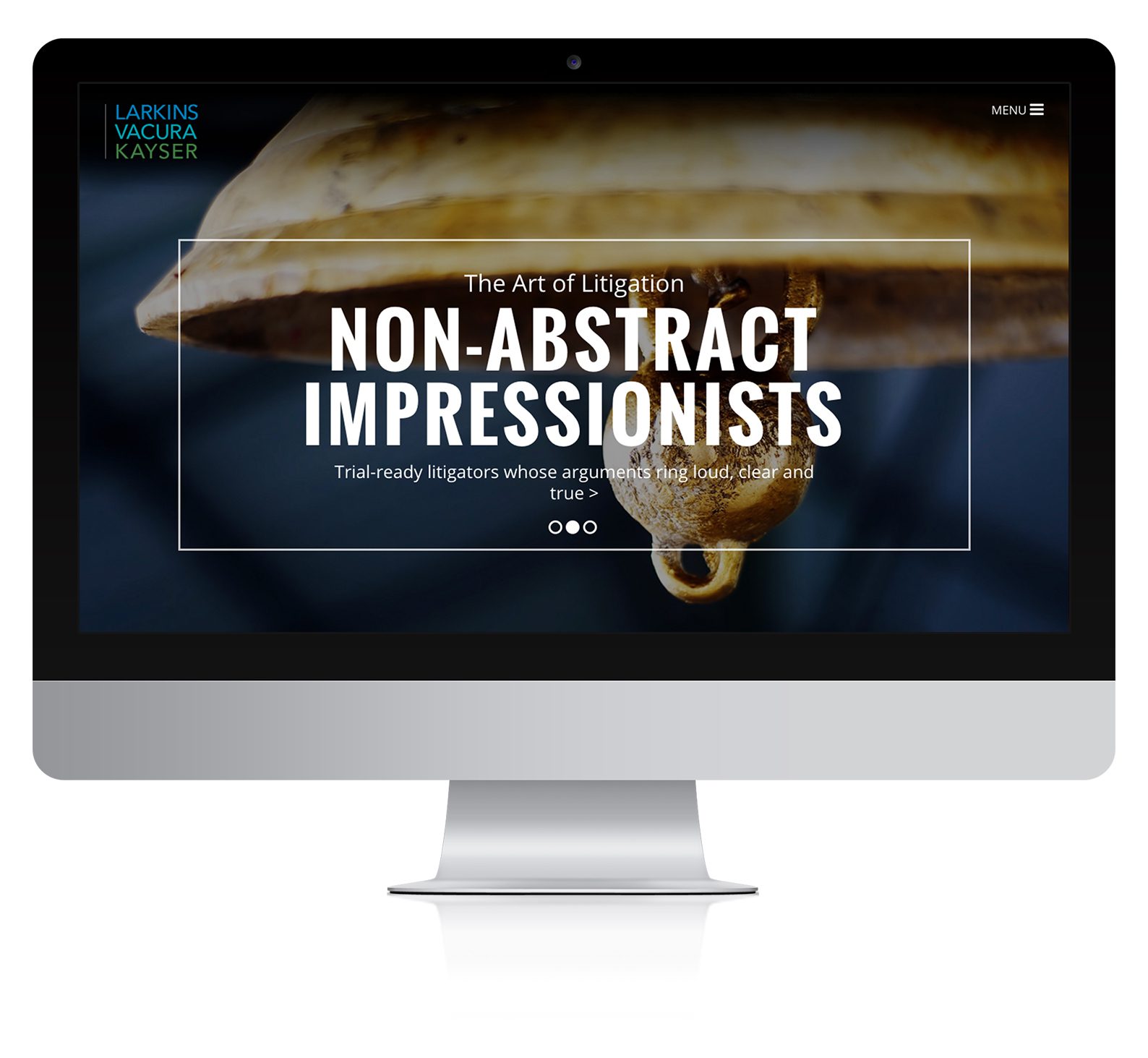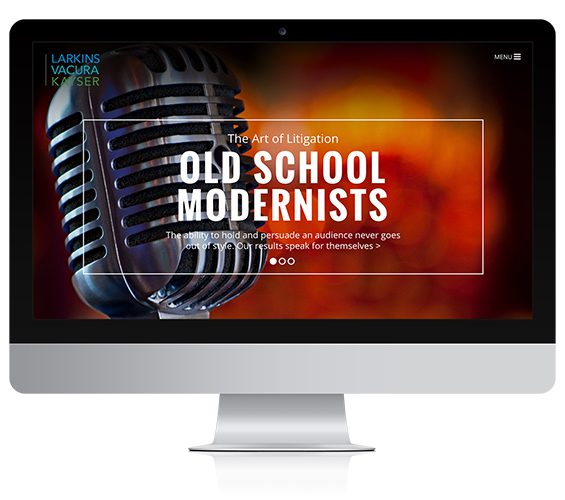 LVK Creative Refreshed for 2021. Something New.