Healthcare IT Leader Joins FINN Partners to Support Health Information Technology Companies
August 26, 2021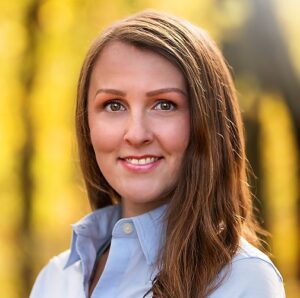 ATLANTA, GA. (Aug 26, 2021) — FINN Partners, one of the largest independent communications agencies in the world, announced today that Jessica Clifton, veteran healthcare B2B marketing, content, and public relations pro, has joined the agency as Associate Vice President for Agency Ten22, a FINN Partners Company. As an integral colleague within the Global Health Practice, Clifton will lead public, media, and analyst relations across a wide variety of health technology clients to support the firm's growing health information sector.
A recent Ragan's Top Women in Communications: Class of 2021 honoree, Clifton's specific experience includes representing companies in the areas of digital health, population health, telehealth and health IT. Clifton was recognized as a 2018 PR People Awards finalist and has been a long-time supporter of the advancement of women in healthcare and health IT.
"Jess's depth of expertise in information technology as it impacts the transition to digital health is unparalleled," said Beth S. Courtney, Managing Partner of FINN Southeast. "As our clients strive to navigate these new opportunities, Jess's knowledge of how technology supports the entire healthcare enterprise and patient journey will help them maximize and better communicate their B2B healthcare solutions," added Beth Friedman, Senior Partner of Agency Ten22 and FINN Southeast.
According to Clifton, it was the passion that FINN Partners has for advancing innovation in healthcare and a shared mission for whole-patient care that drew her to the company. "I look forward to collaborating with this esteemed team to further build upon the knowledge I've gained working with my wonderful Agency Ten22 colleagues and forward-thinking health IT clients," said Jess Clifton, AVP, FINN Southeast.
"Jess demonstrates that health client success rests on the foundation of sector depth and industry leadership connections that define how technologies improve people's lives," said Gil Bashe, Chair Global Health, FINN Partners. "Her passion for championing health information will be a valuable asset to our entire health team and client roster."
About FINN Southeast
Based in Nashville, FINN Southeast is part of FINN Partners, a full-service marketing and communications company and one of the fastest growing independent public relations agencies in the world. FINN Southeast's talented public relations, marketing, advertising, creative, and digital professionals provide local, regional, and national clients with exceptional reach and results. FINN Southeast incorporates team members across the southeastern United States from offices in Nashville, Tennessee; Atlanta, Georgia; and Ft. Lauderdale, Florida. Find us at finnpartners.com or finnpartners.com/southeast and follow us on Twitter and Instagram at @finnpartners.
About FINN Partners, Inc.
Founded in 2011 on the core principles of innovation and collaborative partnership, FINN Partners has more than quadrupled in size during the past 10 years, becoming one of the fastest growing independent public relations agencies in the world. The full-service marketing and communications company's record-setting pace is a result of organic growth and integrating new companies and new people into the FINN world through a common philosophy. With over 850 professionals, FINN provides clients with global access and capabilities in the U.S., Europe, and Asia. In addition, FINN provides its clients with access to top-tier agencies around the world through its membership in the global network PROI. Headquartered in New York, FINN's other offices are in Atlanta, Boston, Chicago, Denver, Detroit, Fort Lauderdale, Frankfurt, Jerusalem, London, Los Angeles, Munich, Nashville, Orange County, Paris, Portland, San Francisco, Seattle, Shanghai, Singapore, and Washington, D.C. Find us at finnpartners.com and follow us on Twitter and Instagram at @finnpartners.