Health Innovation Day @ SXSW 2023: Overcoming Today's Most Pressing Challenges in Health
March 17, 2023
FINN x humble Health Innovation Day brought together innovators, doers and creative champions focused on open innovation across government, startups, corporations, NGOs and VCs. Decision makers spanning every part of the health ecosystem gathered to highlight the power of building public, private and patient-centric partnerships to foster and enable innovation.
The summit featured panels on a variety of engaging topics including several moderated by Stephen Konya, Senior Advisor to the Deputy National Coordinator for Health IT and Innovation, ONC, U.S. Department of Health and Human Services; Amir Kalali, CNS Summit, Co-Chair and Founder, Decentralized Trials and Research Alliance; Ritesh Patel, FINN Partners, Senior Partner, Global Digital Health; and Ajit Verghese, founder of Humble Ventures.
Here are the key takeaways from the day:
Celia Jones, Global Chief Marketing Officer, FINN Partners: "In putting together this event, we were aiming to explore ideas of innovation much larger than ourselves, addressing the complex problems and challenges we face as part of the fragmented health system. SXSW is an alchemy of human beings coming together, making connections and advancements that we cannot make on our own."
Fueled by breakfast tacos and healthy snacks and beverages from FINN clients Koe Kombucha, Perfect Hydration Alkaline Water, The Good Bean, Beanitos and Country Archer, health industry experts kicked off the day with a discussion of leveraging the reach of retail pharmacies to fundamentally change the way people access care.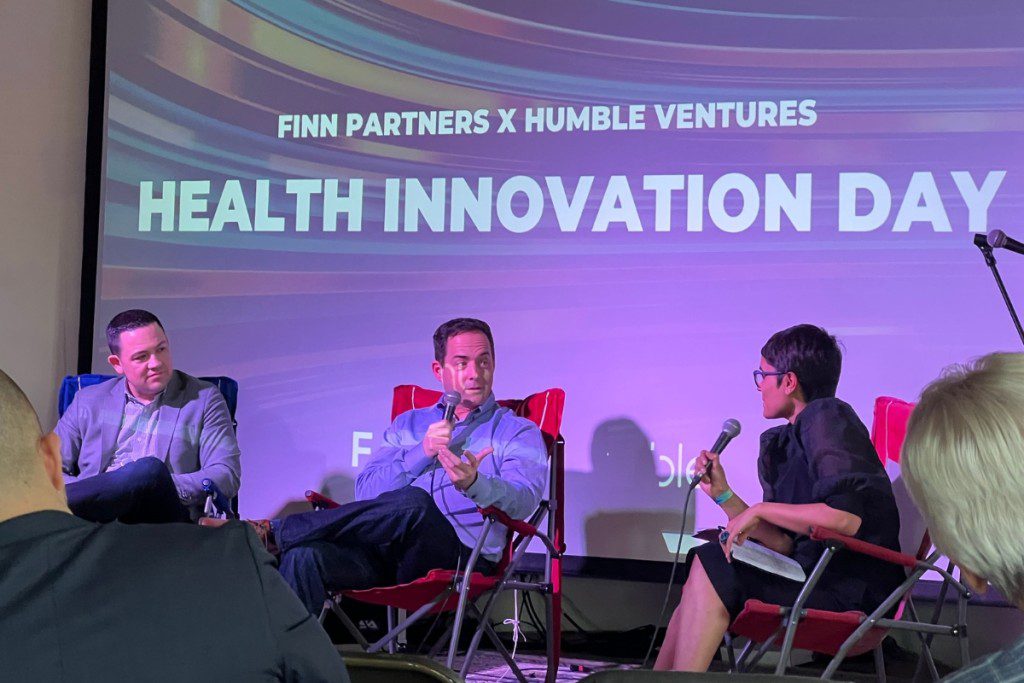 Mike Luessi, GM Global Healthcare & Life Sciences Industry Business at ServiceNow:
"For a long time we've talked about a digital front door. The problem now is that we have digital front doors. It's on the rest of us to say: "Is there a way to simplify this? As they said at JP Morgan: 'People want innovation, but they want innovation that is more simplified.'"
Aline Noizet, Founder of Digital Health Connector, and Larry Tabash, from the U.S. Department of Commerce (DoC), International Trade Administration (ITA) discussed the health ecosystem on a global scale: "The U.S. DoC and ITA promote U.S. products and services globally across 80 countries. The department creates prosperity by helping the U.S. be competitive in the international arena, promoting trade & investment, and ensuring fair trade. In helping companies go global, the insight is that people in other countries love U.S. products, our innovation and entrepreneurship – though they may not love our policies. So, when it comes to a health ID, together they're working on standards, privacy issues, and more, to bring U.S. products into their regions."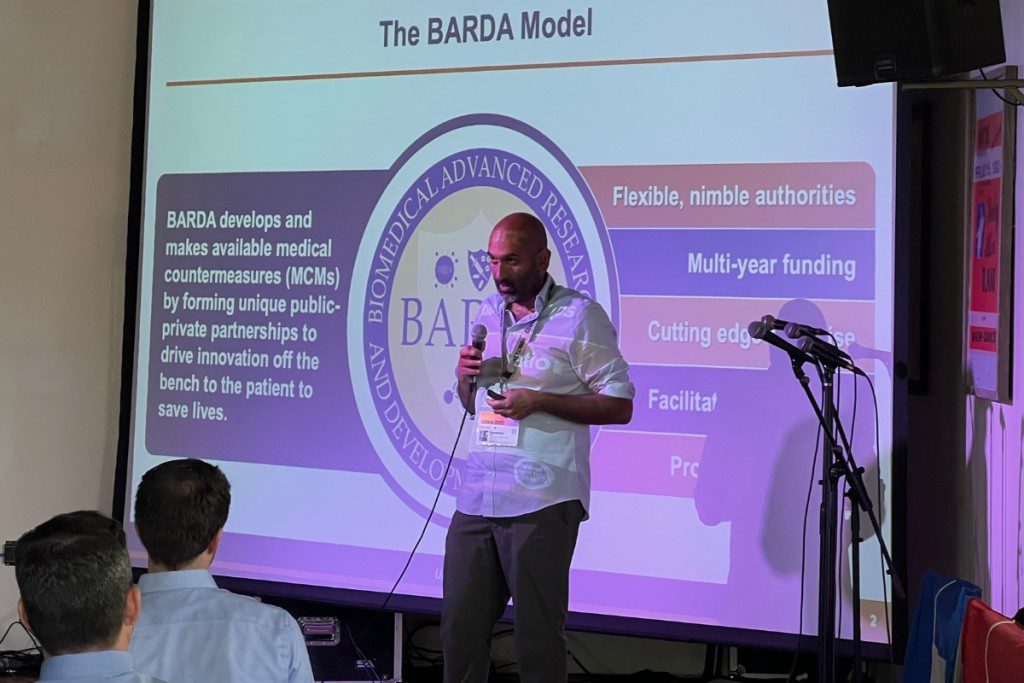 Sandeep Patel, Director of BARDA Division of Research, Innovation, and Ventures (DRIVe) at the U.S. Department of Health and Human Services (HHS): "When it comes to health emergency response, we have a tendency to go to the corner of the room, spend $15M on a program, and hope it works. But we need to find a better way. BARDA DRIVe R&D programs focus on unappreciated problems that could have a huge impact, for example, in areas like vaccine delivery beyond the needle, on-demand detection of health markers at home, and digital health solutions in partnership with start-ups and other innovators."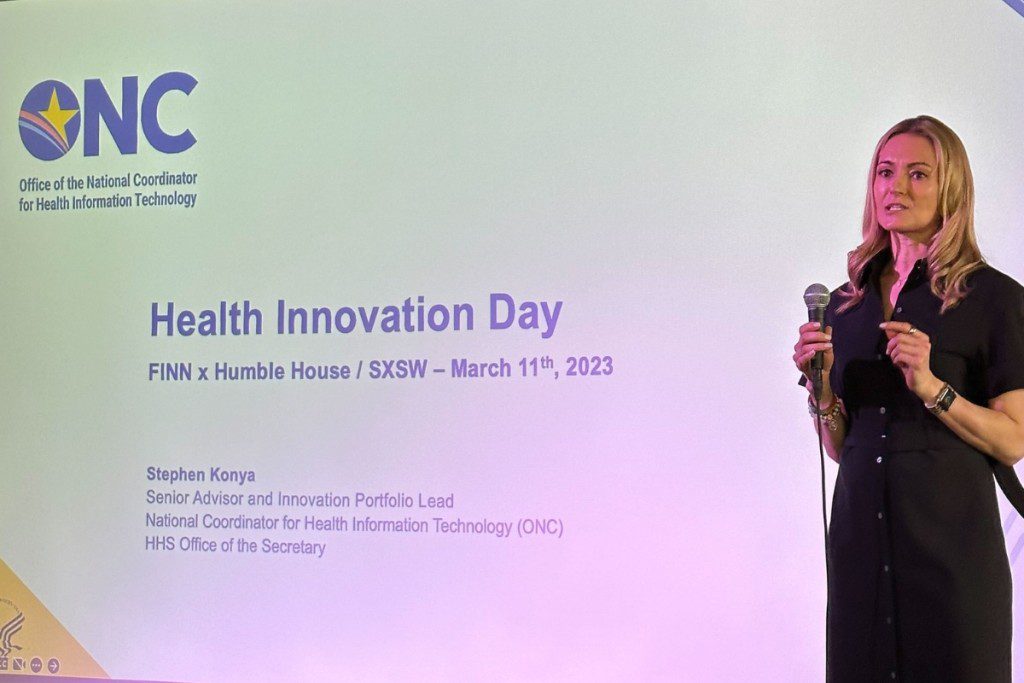 Powerful commentary from Grace Cordovano of Enlightening Results: "We need to empower and create shared accountability. In the pandemic, we saw innovation in public and private partnerships. What was missing was partnership with patients. When you have public, private, and patient partnerships, that's when the magic happens." And in closing, Grace underscored her ask of industry stakeholders: "Don't just design by equity, include more people. Bridge the gaps. Bring dignity and compassion back to our experience."
Meg Barron, Vice President, Digital Health Strategy at American Medical Association added: "Collaboration is the tapestry that drives meaningful solutions that will improve the health system and patients' lives."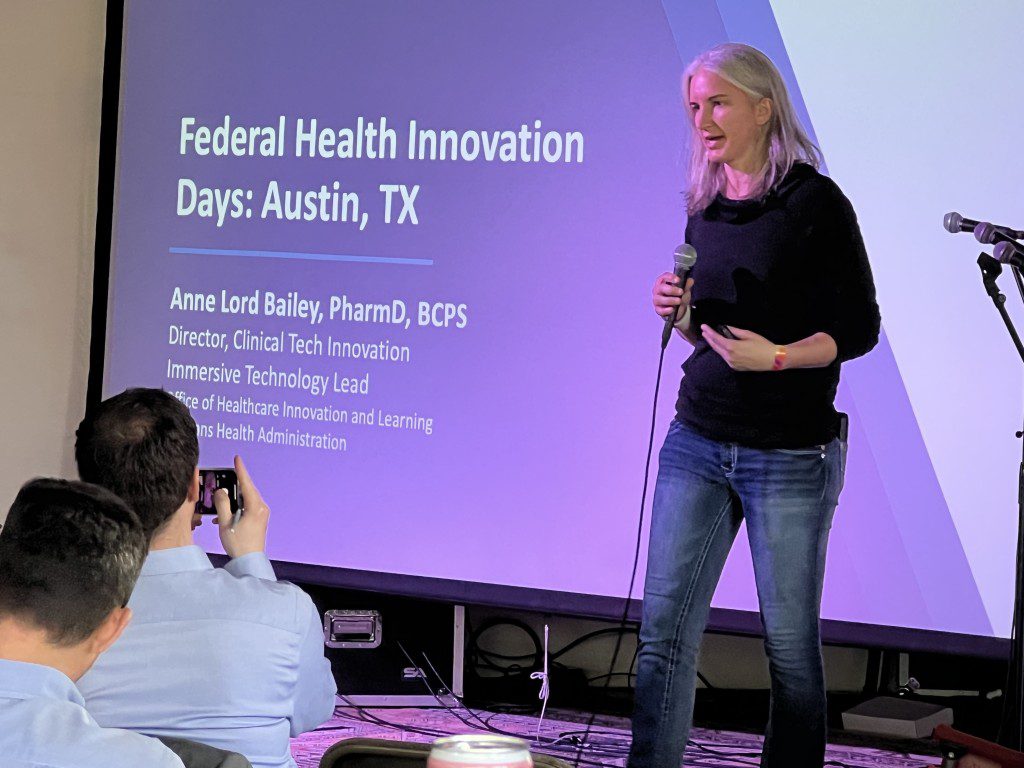 The VA is the largest integrated safety net healthcare agency serving 9 million+ enrolled veterans. Anne Lord Bailey, PharmD, BCPS, Director, Clinical Tech Innovation at U.S. Department of Veterans Affairs demystified how to navigate the multifaceted layers of the department and shared how their effectiveness is being driven through education, evidence-based research and innovation, and collaboration through co-design & co-development with start-ups and corporate partners.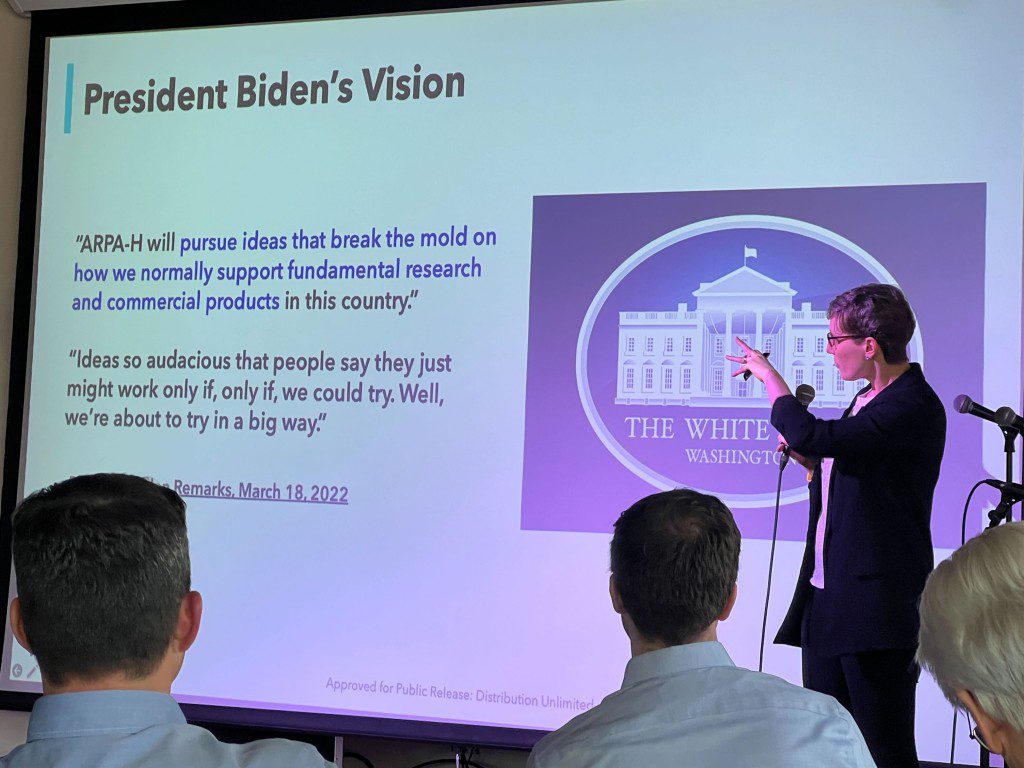 What does the future of healthcare research innovation look like? Jennifer Roberts PhD, Assistant Director for Health Technologies at the White House Office of Science Policy, dives deep into a novel federal initiative. The Advanced Research Projects Agency for Health (ARPA-H) is a new federal agency that supports the development of high-impact research to drive biomedical and health solutions that break the mold & accelerate better health outcomes for everyone. They focus on 4 pillars: Health Sciences Futures, Scalable Solutions, Proactive Health & Resilient Systems.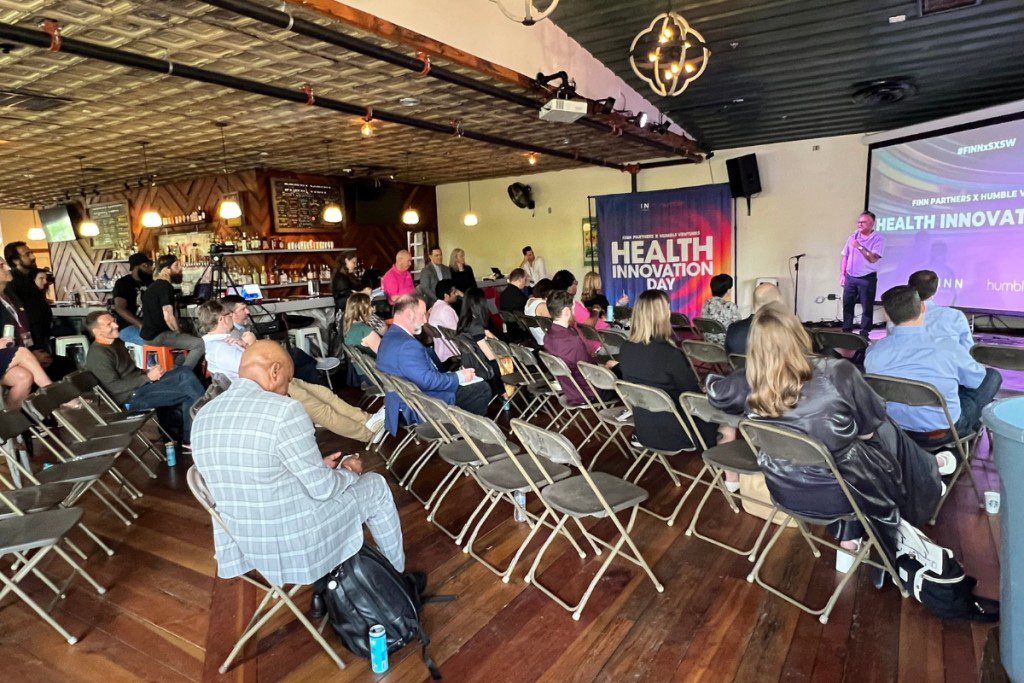 Ritesh Patel weighed in with an emphatic take on new opportunities to leverage technology to change the way patients access clinical trials: "Alexa, find me a clinical trial." 
Grail Sipes, Assistant Director for Biomedical Regulatory Policy, Health & Life Sciences Division – the White House Office of Science and Technology Policy (OSTP) shared insights on  initiatives to enable opportunities to conduct clinical trials more readily. "Pharmaceuticals, devices, they all have to be tested in clinical trials. A very small percent of the population participates in clinical trials – there is a huge equity angle and we need to fix that,"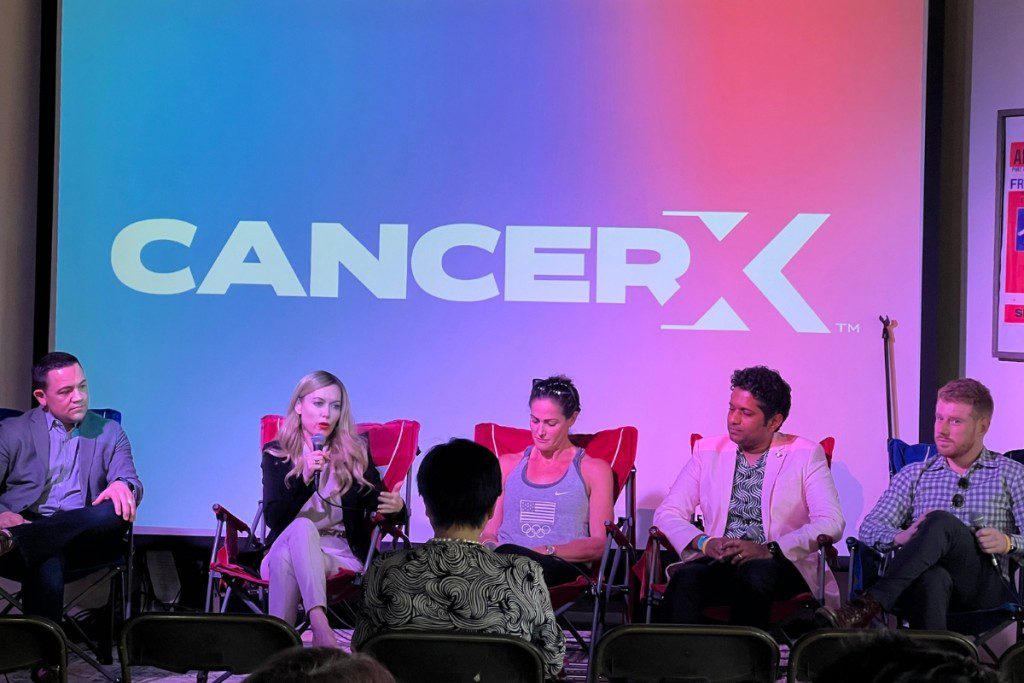 Santosh Mohan, MMCi, CPHIMS, FHIMSS is vice president of Digital at Moffitt Cancer Center. "We see the courage of our patients fighting. For many years Moffit's been at the forefront, prioritizing screenings. If all patients who should be screened for cancer were screened for cancer, we would save tens of thousands of lives, and save tens of millions of dollars. Having cancer is supremely demanding in so many ways – physically, emotionally and financially. This is why we need innovators to step up to the complex challenges we face." He added, "That's how CancerX came to be – from the eye of the storm to the outermost edges. And we understand that not every problem in cancer is suited for digital innovation – and this is a platform and way for solutions to be validated in an agile, innovative way."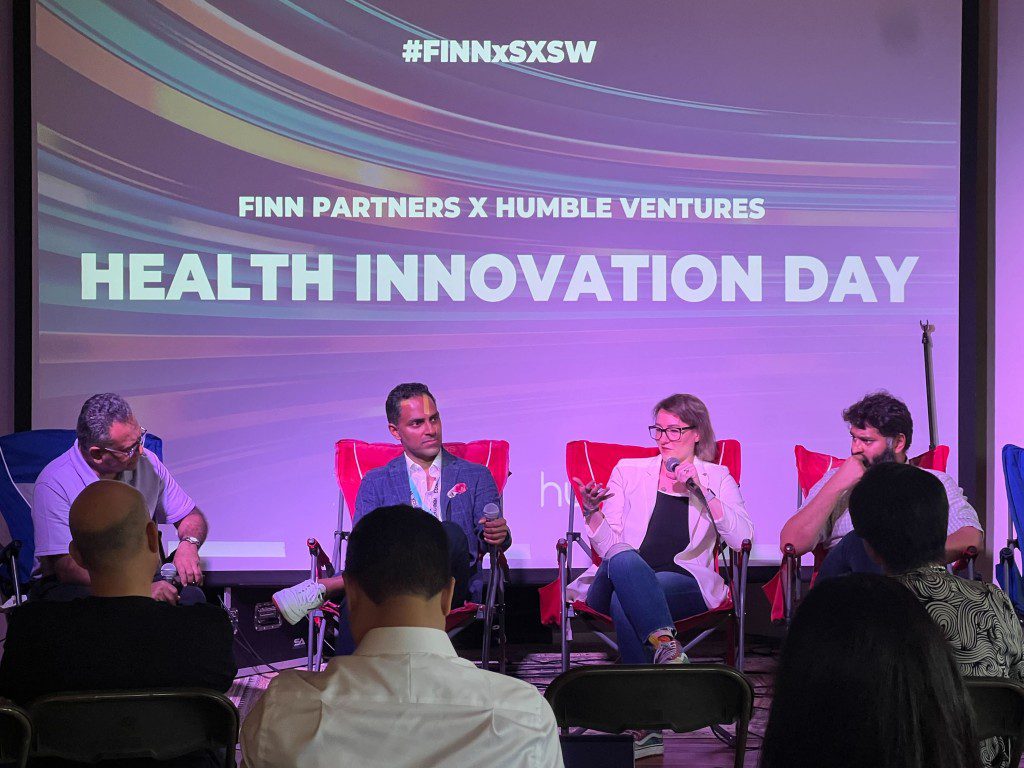 What impact will generative AI have on healthcare? We are at an inflection point where we now have large language models, computing power and human ingenuity to access data and use it as a tool to impact health solutions and patient outcomes. But trust is an issue with AI for consumers and with regulators, so we need to bridge the gap between fear and trust when using these generative models, while also incorporating governance. We need to ensure accountability at the edge of innovation.
As players across the health ecosystem anticipate a sharper focus on improved access to care, decentralized clinical trials, collaborative efforts to advance health equity through digital innovation and AI, and ultimately better patient outcomes, we look forward to keeping these conversations at the forefront and driving innovation in health now, and for generations to come.
The inspirational and information-packed day closed out with our #humblehang, featuring musical performances from local Austin artists Blackillac, Eric Tessmer and Tameca Jones, as well as Ajit Verghese.