Gil Bashe, one of the healthcare industry's top PR professionals, joins Finn Partners
May 18, 2015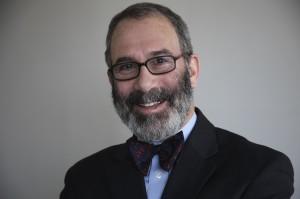 Since founding Finn Partners, we've been working to build a strong and diversified healthcare practice throughout our offices. As we've grown and with the recent acquisitions of gabbegroup and DVL Seigenthaler, we have been increasing the number of clients in this sector, including hospitals, health insurance companies, health focused non-profits, health education programs for government agencies and clients in the health-tech space.
Gil's role will be to build on the base we have established and over time, grow our consolidated Health Practice into one of the best in the industry.
Gil brings a superb track record in the health public relations arena. His expertise encompasses pharma brand-building, product reimbursement and corporate, executive and issues reputation management. He has been at the helm of "Most Admired Health PR Agencies" three times. Prior to joining Finn Partners, Gil was EVP and Health Practice Director at Makovsky & Company for 12 years. Last year Makovsky was named Healthcare Agency of the Year by the Holmes Report.
Gil's experience in private equity acquiring health-sector agencies will also be very valuable to us, and he will work closely with me to find health focused agencies for Finn Partners to acquire in the years ahead.
During the months we came to know Gil, we were delighted by his dedication to mentoring, eagerness for competitive challenge and commitment to organic and new client growth. People who have worked with Gil spoke highly of his natural leadership skills, his belief that delighting clients is the way to fostering long-term relationships and his commitment to a learning environment that builds careers. We also found a strong like-mindedness with Gil; he believes in our goals and vision for growth as well as our enduring collaborative culture.
Health is more than a career for Gil; it's his passion. He believes health is one of the essentials that bonds us all – our own wellbeing, those we care for and its societal impact. Gil is a 20+ year volunteer and is currently Chair-Elect, Founders' Affiliate, American Heart Association.
Gil is eager to begin working with us and begin building our health business throughout the agency and we are honored to welcome him to Finn Partners.