Five Questions With Barbara Humpton, CEO of Siemens USA, In Celebration of International Women's Day
March 6, 2020
On International Women's Day, a time to celebrate the achievements of all women, I reflect on the amazing fortune I have had working with accomplished colleagues around the world, and the groundbreaking women leading our clients to success.  As we enter a new decade of International Women's Days, I am especially lucky to have an opportunity to speak with a leader from one of our clients, Barbara Humpton, CEO of Siemens USA. She guides the 170-plus-year-old company's strategy and engagement in its largest market, with more than 50,000 employees and $26.5 billion in revenues.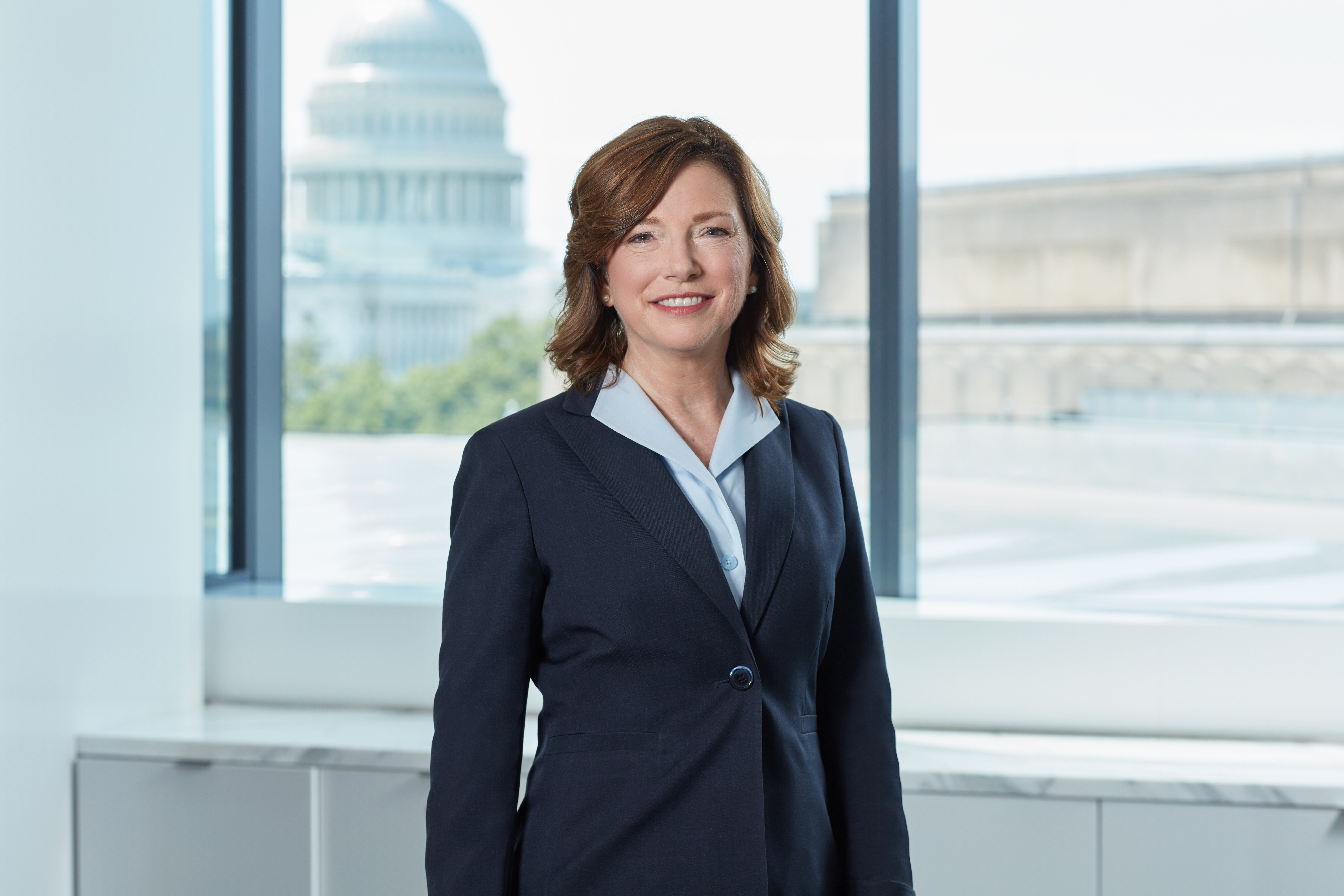 For Siemens, it's a time of reinvention in order to tackle the world's biggest challenges, and naturally, Barbara Humpton is ready. As a role model for all business leaders and trailblazer for women in technology, Barbara entered the male-dominated engineering world in the early 1980s and as Time magazine reported, "when she was a software programmer and a rising star at IBM, she bit her tongue as a male mentor told her to choose between being a mother and an executive."  
Clearly, Barbara didn't make that choice. Instead she forged a different path, one that has put her in rarified air as a female CEO of an international technology powerhouse.  What can we learn from, and celebrate, about her journey? In Barbara's own words:
Alicia Young: What do you attribute to your success in the tech field, where there is such a big gender gap, particularly among leadership positions?  
Barbara Humpton: I often tell people that it's about readiness. Be ready. Perform. My career path was paved in large part because I raised my hand to work on the really hard projects. And when you do that, I think people take notice and think of you when other opportunities become available.
Another key thing is purpose – finding your own personal 'why' and finding an organization with a 'why' that aligns with yours. I discovered my 'why' early in my career as a software programmer, which was to work on projects for national security and global security that are going to change the world for the better. At Siemens, I come to work every day knowing that I'm contributing to that purpose. And I hope the people on my team feel that way, too. When your focus as a company is on purpose and mission, like ours is, it encourages a culture in which people feel confident to raise their hands for opportunities.
AY: How do the women on your team inspire you?
BH: I'm constantly inspired by the different strengths we bring to the table. I believe in bringing your authentic self to work, and I love seeing how our different styles emerge for getting the job done and solving really tough problems. Because that's where the great synergy happens, when our diverse styles and natural capabilities band together. I've seen such a mutual respect for the different gifts we each contribute and such a shared resolve to achieve what we're setting out to achieve. We're all about team results. And I really admire that about the people I work with, women and men alike. 
I'll also share that opportunities to learn from each other are how we can build on these diverse strengths. One avenue for that is mentorship. I'm actually part of a mentorship group called a "mentor pod" at Siemens with women who have different management roles. It's all about building those connections across, and within, our divisions and departments.
AY: What can leaders do to ensure their companies are fostering female talent?
BH: We have to be intentional. On the recruitment side, that means casting a wide net and looking for talent in places where maybe we haven't looked in the past. Talent exists everywhere. You mentioned the gender gap in tech. I think the investments we're making in schools are going to help remove these barriers. That includes introducing young girls to STEM early and creating opportunities to engage with technology in fun ways. Last year, I met a 17-year-old from Huntsville, Alabama, named Ashley Kimbel who created a prosthetic foot for a veteran in her community using our software. She did this before graduating from high school.
You know, the unique skill sets that women are bringing to organizations are in high demand right now. Earlier this year, a report from the Pew Research Center found women are filling a key need for social, fundamental and analytical job skills. These skills offer businesses a competitive advantage. And, within our organization, we need to think creatively when looking for people to fill certain jobs and opportunities. For me, that means someone who will think differently than me and challenge me.
AY: Many people are undergoing mid-career retraining and reskilling to work in technology, with the Fourth Industrial Revolution now underway.  What advice do you have for women interested in these fields?
BH: We need you. As we think about how people will engage with technology – and ultimately how these technologies will shape the virtual world – it's important to champion a diversity of people and perspectives who will be working on that technology. Unless we have a workforce that reflects today's global society, the virtual world will have the same biases as the real one.
I'll also share that what's so exciting about the technology we have today is its accessibility. I see it as its own democratizing force, where these really powerful digital tools are now within the reach of high schoolers and PhDs alike. One group, in fact, that I'm really watching is moms. Traditionally, moms face pressure to choose between work and education or family. Technical programs in STEM fields can help us close the gender gap by being places where moms don't have to choose. These programs offer a path to a well-paying, family-sustaining career.
AY: As we move into the next decade, what do you believe will be the single most important leadership trait for the female leaders of tomorrow?
BH: I think during this decade we're going to see the idea of who can be a leader continue to change. I heard in the middle of my career that I wasn't 'executive material' – that I was unusual. But I knew I had something to offer – something that business needed – even though I didn't fit the mold.
We've heard about the importance of leadership that exemplifies a strong intelligence quotient (IQ) and a strong emotional quotient (EQ). I believe leaders also need a strong digital quotient (DQ), where they are open to exploring the new tools we have in the digital economy and willing to think about new ways of doing things.
And I think the trait that will really unleash the potential of that DQ is optimism. We're living in this time of rapid digital transformation, and I tell people all the time that we don't have to fear the future. Leaders that see this moment of accelerating change not as a challenge but as an opportunity – as a chance to solve really tough problems – are what the future of business needs. It's how we'll build workplaces where people with a range of perspectives and experiences can work together. It's how we'll inspire people to shape the future that they want to see.