FINN Partners Greater China: Where Talent Meets Passion
October 20, 2023
At FINN Partners Greater China, our team is soaring to new heights as our business continues to expand. We're constantly welcoming fresh talent and developing an exceptional team. Let's hear what our new members have to say!
Linda Li (Account Director)
Senior Media Expert with Twelve Years of Industry Experience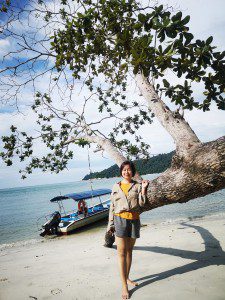 What has left a lasting impression on you since joining FINN Partners? 
The seamless collaboration between our Beijing and Shanghai teams truly stands out. This is an elite group of individuals who are constantly learning and sharing their knowledge. Learning is a continuous process here, and the best part is, no one hesitates to share their insights!
How would you describe the work environment at FINN? 
It's like being part of a big family from day one, with no worries about fitting in. Everyone here is given special attention, emphasizing that knowledge is our primary asset!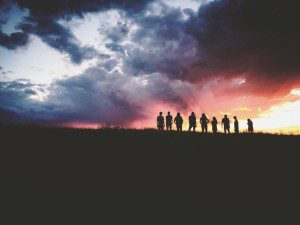 Any interesting anecdotes from your work? 
What I find most enjoyable is the daily exposure to new brands and industries. There's always a new challenge that keeps me excited about my work.
Cathy Gu (Account Coordinator) 
Achiever from UC Berkeley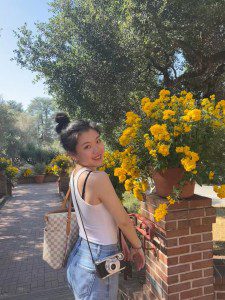 What has been the most memorable part of your journey with FINN so far? 
The most memorable things has to be continuous supply of delicious snacks and beverages at the office. Apart from cooling me down on hot Summer days, these snacks also serve as a great way to connect with colleagues.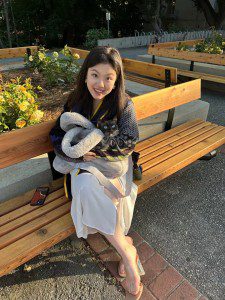 How would you describe the work environment at FINN?
FINN offers an incredibly positive and encouraging work environment, where peer reviews are the norm. I remember a significant work mistake I made due to my own fault, but instead of blame, Doris, jenny and Jason helped me analyze and address the underlying issues. This work environment has made me feel more motivated and thankful than ever.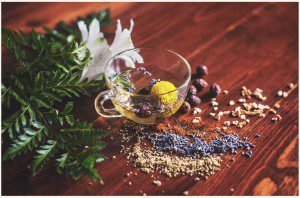 Any fun work stories to share? 
One amusing incident was during a Probation Review meeting when I ordered a unique, but terrible-tasting Camp Tea. Jason and Jenny thought something was seriously wrong with my body condition because of my reaction, but it was just that the tea was surprisingly bad!
Viola Cai (Senior Account Executive) 
Fashionista with a Passion for Cars and Travel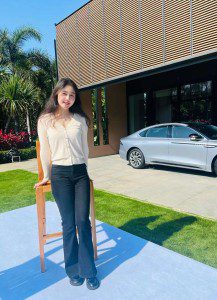 What has left a deep impression on you since joining FINN? 
Everyday here is filled with challenges. What's impressed me the most about joining FINN is the efficient teamwork and growth-oriented work culture. I'm constantly learning new knowledge and skills amidst these challenges.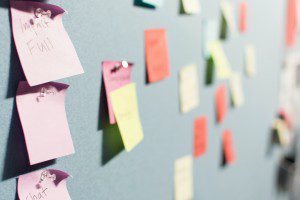 How would you describe the work environment at FINN? 
It's a friendly and egalitarian atmosphere where everyone helps one another. Here, my voice is heard by more people, and the team encourages everyone to share their thoughts and communicate openly.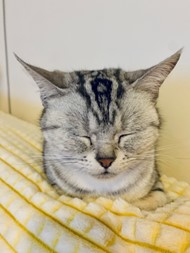 Any fun moments from your work life? 
I find the cross-platform communication here very interesting. For instance, we have a pet group called "FINN Pawtners" on Slack, where we share adorable pets from around the world. It's really cute!
Sylvia Zhang (Account Coordinator) 
Market Analyst Rising Star in Technology and FMCG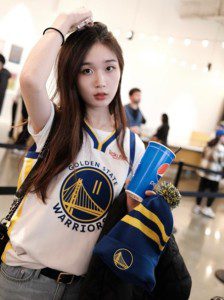 Sylvia, what has stood out for you since joining FINN? 
FINN is an amazing group. We are not only passionate about our work but also curious about what's happening around us. Due to my interest in a sustainable cultivation project for a nearby neighborhood pub, we spontaneously organized a rooftop "team-building" event. It was a great opportunity for learning and exploration.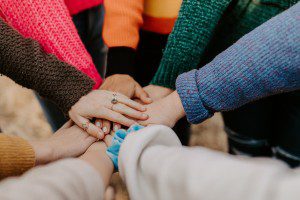 How would you describe the work atmosphere at FINN? 
The atmosphere is fantastic. Every team collaboration feels like teamwork from my student days. Here, you can freely express your ideas, voice your concerns and learn from colleagues while collectively solving problems.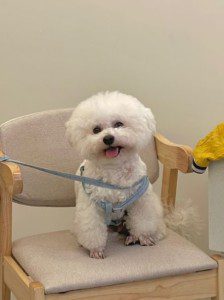 Any interesting work-related stories to share? 
I've always been interested in fashion trends and brand news. Surprisingly, after joining FINN, I discovered that some of my favorite brands are our clients. I love staying updated on the latest market trends and honing my skills. I hope to keep progressing!