Child Led Learning: Lessons on Love and Acceptance from My Teenager
June 22, 2020
American cultural anthropologist Margaret Mead said that, "children must be taught how to think, not what to think."
Rapper, movie star and American treasure, Will Smith said, "parents just don't understand."
This must mean we're all in trouble.
If you were born in the 1980's, like me, it's possible that you grew up watching Married with Children, Sanford and Son, Full House and Family Matters. You might have collected Garbage Pail Kids, He-Man and She-Ra, or [just one kind of] Barbie. Maybe you read about how to do your make-up in Seventeen Magazine, TEEN or YM. Swap that for implied instructions on "How to Be a Man" in Playboy or Sports Illustrated. Then, if you were like me, you belted out Alanis Morrisette songs to release the angst from it all.
Our kids live in a new reality. Teens and tweens are watching Modern Family, Queer Eye, Blackish, Atypical and On My Block. They're getting make-up tutorials from Jeffrey Star on YouTube and then buying his products in the mall. They're participating in the "Truth Challenge" on Instagram and rallying behind suicide prevention by sharing real and often unglamorous feelings of mental and emotional struggle together, online. Then, they're watching the cast of Diablo Cody's Jagged Little Pill musical, sing their songs off Broadway, via Zoom, to release the angst from it all.
As we make sense of the wildly nostalgic, sometimes beautiful and often offensive highs and lows of our own childhoods, our kids are experiencing a far different world. And while we are busy pondering the do's and don'ts of gender, racial, sexual and ethnic diversity and inclusion – and often still getting it wrong – kids just seem to know.
They know how to spread awareness, approach with acceptance, lead in advocacy, and take action. Nowhere have I witnessed this more clearly than with my own children and the LGBTQ+ community.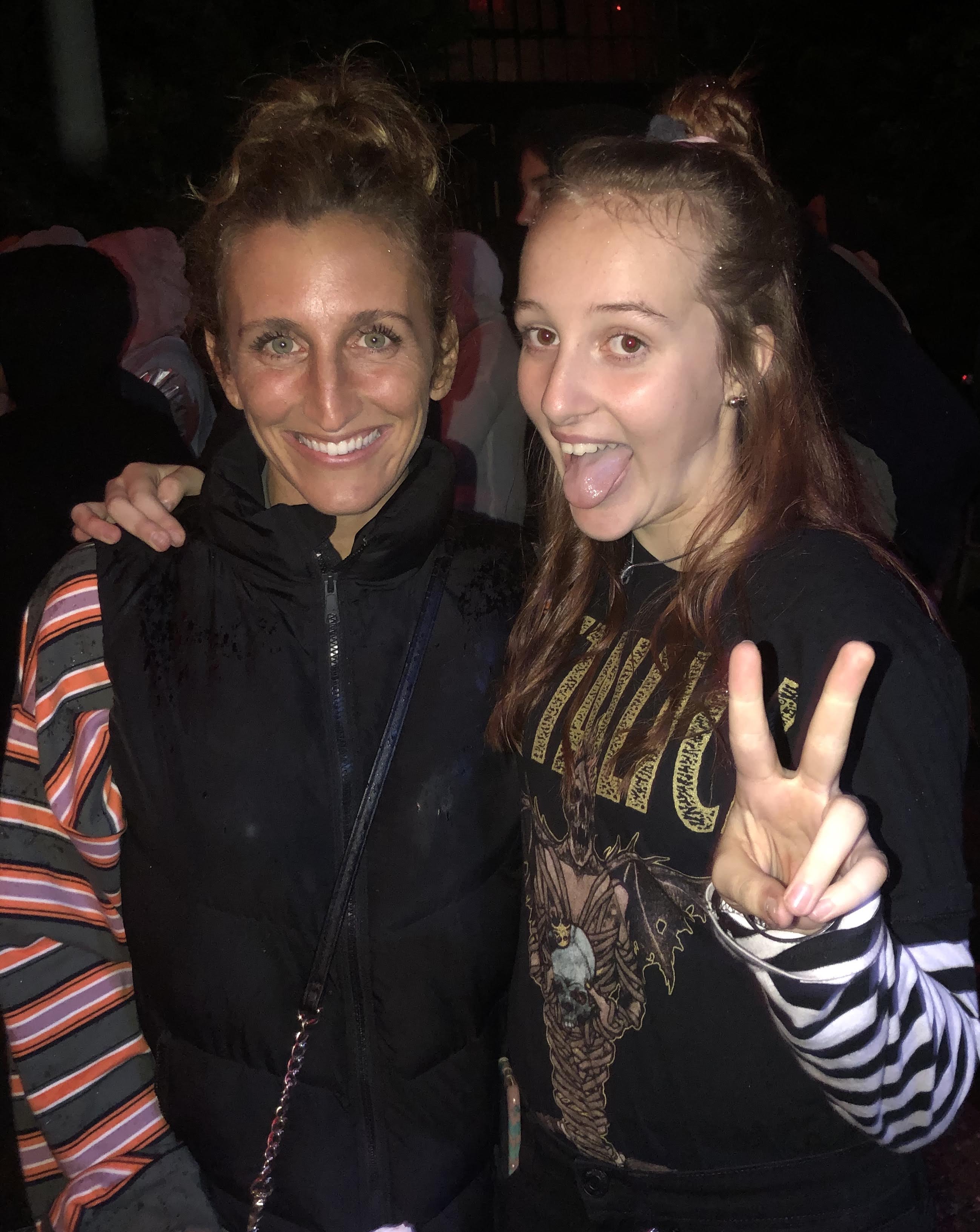 Whether nature, nurture, or a combination of both, there are many lessons to be learned from them. I asked my 14-year old step-daughter what she thinks parents need to know about respect and love in the LGBTQ+ community – and talking to your children about it all.
Here's what she said.
Showing support for the LGBTQ+ community will build confidence in your child.
Never make assumptions about sexual orientation or gender identity.
Know that the "+" is just as valid as the rest of the LGBTQ community grouping.
Acknowledge that acceptance is not found everywhere in our society today and teach your child acceptance anyway.
Encourage your child to stand against homophobia and transphobia. Lead by example.
It's difficult for children to talk to their parents about this topic, so let them do it on their own time. When they're ready, be willing to talk about orientation and identity with understanding and openness. Honor the courage it takes for your child to discuss it with you.
LGBTQ+ identities are changing all the time. It's important to know that as long as a person is comfortable with their title and has confidence in their orientation, you should be too. There is no reason not to be accepting and loving.
Make sure to stick around and show your undying support through your child's journey, whatever way it may lead them. 
The last thing she said was this: "LGBTQ+ never seemed like a problem to me, until the world tried to tell me it was. That's why it's so important that we continue to teach the younger generations not to hate. Because, no matter what, it's never wrong to love." 
That's right, daughter. You're right.
It's never wrong to love.   
Authored By: Cindy Coppola and Jemma Dybus