2019 Holiday Shopping Trend: Showrooming and #ShopLocal
December 12, 2019
Store Or Online? How About Showrooming?
This past week, Finn Partners conducted a 2019 holiday shopping survey among 1,000 Americans from 16 to 64 years old, to gain a deeper understanding of people's holiday shopping preferences and behaviors.  In past years, we have found that more than twice as many holiday shoppers prefer online shopping over the next closest retail option – big-box retailers. Our respondents who prefer Cyber Monday (23.2%) are almost double those who prefer more brick-and-mortar styled Black Friday (12.9%). This shows a strong sign of the increased popularity of online shopping.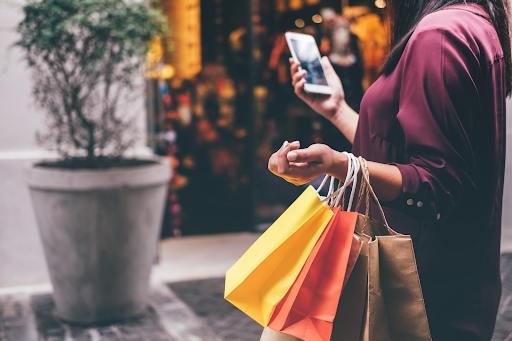 There is also a total amount of 936k total digital mentions of "online shopping" from Nov 1st to Dec 1st this year, compared with a total of 65k mentions of "in-store shopping", further confirming this trend. Admittedly, people who like to shop online might also more likely to talk about their experiences online.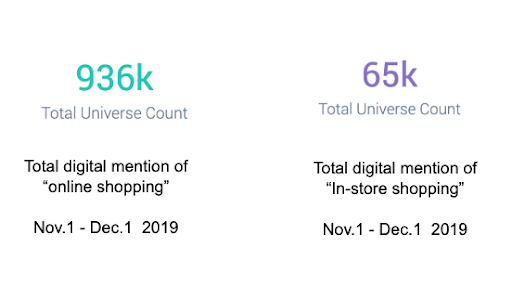 We also found age and gender make a difference, too. People who talk about "online shopping" comprised of 67% women and 33% men, and are mainly millennials; while people who discuss "in-store shopping" are 74% female and only 26% male, and are mainly Gen X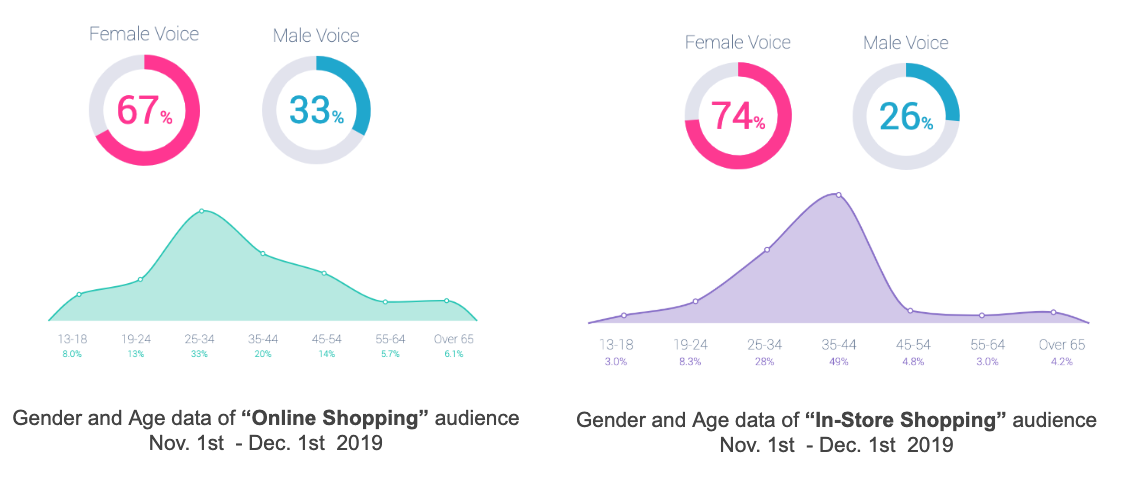 But the shopping preference is more complicated than just picking between in-store shopping and online shopping or to come to the conclusion that online shopping is thriving and physical stores are dying. When asking holiday shoppers' preference for shopping format this year, we found a surprising 25% of respondents prefer to browse products in retail stores but purchase them online instead, known as "Showrooming."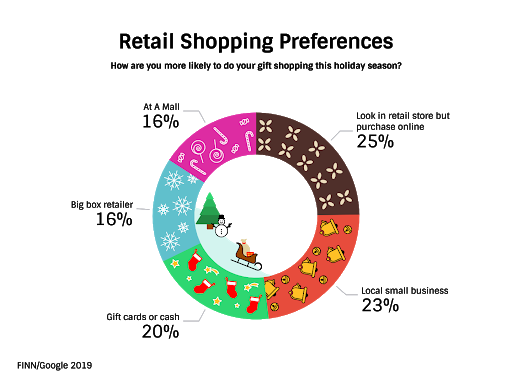 Granted, "showrooming" is more than just a holiday shoppers' behavior, and it extends to being a part of many people's everyday shopping styles. It is also commonly discussed as a comparison to the reverse behavior "webrooming", which refers to researching online and purchasing in-store. 
People are likely conducting "showrooming" because of the prevalence of smartphones and the lower cost of online retailers. People are likely conducting "webrooming" for the in-store fitting/touching experience before they pull the trigger. Essentially, these two behaviors are very similar in nature, illustrating modern shopper's need for both in-store and online shopping elements, as well as the fact that shopping has been more omnichannel than ever before. We have witnessed almost numerous traditional offline stores go online, such as Walmart and Target. We have also seen, especially in the past decades, that many reputable online stores went offline, such as Amazon, Warby Parker, Allbirds, Rent the Runaway, BirchBox, etc.
According to the "Modern Consumer Research Report" conducted by JRNI in 2019, people like online shopping and in-store shopping elements for the following respective reasons, which vary by certain product categories:

The experiences also vary by consumer age/generation. According to the Keoppel Direct Infographic, Millennials (46%) and Gen X (43%) are most likely to engage in "webrooming"; while Gen Z is the most likely to engage in "showrooming" (39%). Boomers are the least likely of all generations to engage in "showrooming" (18%).
#ShopSmall and #ShopLocal
Despite "Small Business Saturday" being a small shopping day, general local small business shopping was the next most popular format overall (23%), which has been growing fast in the past few years. In fact, #ShopLocal was the most prominent hashtag used by people who discussed in-store shopping in November, followed by #ShopSmall, #Fashion, and #OOTD (Outfit of the Day). A sizable portion is promotional posts by small business owners.

What have you bought during this holiday shopping season?
ABOUT FINN RPM
FINN Partners' Research, Planning & Measurement team is the agency's research and intelligence group providing a full array of primary research and big data analysis instruments to inform creative platforms, plan marketing campaigns and measure effectiveness. To learn more click here.