May 13, 2019
The frustrating reality in America is that 90% of us think organ and tissue donation is a good thing, yet only 54% of us are registered donors. Meanwhile, 115,000 Americans are waiting for life-saving organs and 20 die every day, still waiting. DCI Donor Services (DCIDS), one of the country's largest nonprofit organ procurement organizations, was having a difficult time breaking through the public's apathy. Even uplifting stories in the media about transplant recipients failed to move the needle. DCIDS asked Finn Partners for help to upend the whole conversation.
Finn Partners and DCIDS launched the three-year #BeTheGift campaign in August 2018 to infuse new life into the push for more organ and tissue donors. The idea is simple: Every single one of us can #BeTheGift of life. #BeTheGift urges people to register online and encourage others to do the same by sharing the campaign's symbol—the Big Red Bow. It's fast, fun, free and important. It's also working. In just 6 months: 1,842 people in 50 states + DC have clicked to register; 1,807 have used the app to take a Big Red Bow selfie, and 45,000 have visited BeTheGiftToday.com. We've reached 5.25 million people, engaged 182,000 on social media and earned support from dozens of influencers—including Ashton Kutcher and his twin brother Michael, whose life was saved by a heart transplant.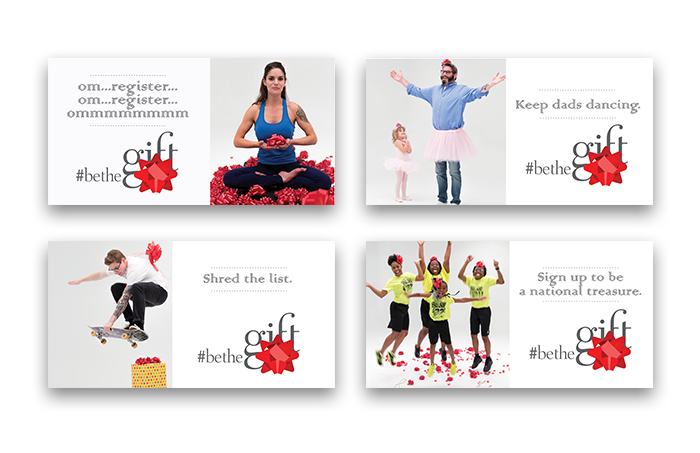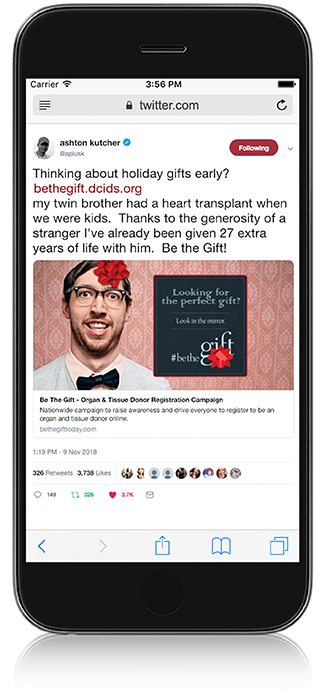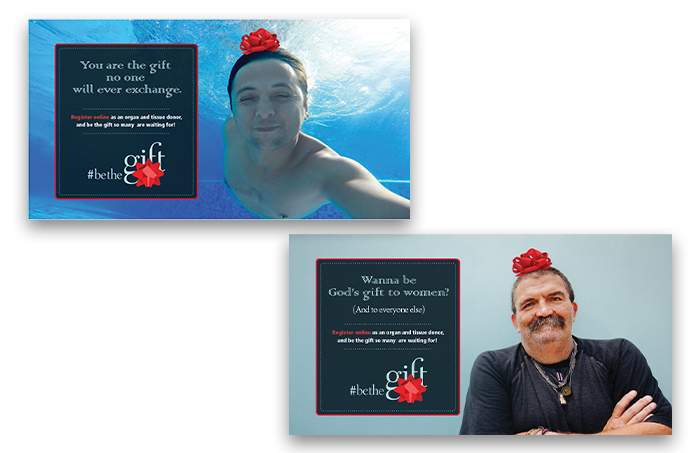 Posted By
You May Also Like
Services
Great ads and media plans earn awareness, preference, wry smiles and countless awards. Big deal? Yes, when all that attention gets the results you want for your business.