Holiday
Our gratitude wall
Let's face it. The world is a difficult place. From looming societal issues, health challenges, loss of loved ones, and the constant daily barrage of negative news dominating the airwaves and overwhelming our social feeds—it's hard to remain hopeful in what feels like a hopeless world.
And yet, there are good things happening all around us. Random acts of kindness. Moments of connection. Rituals that ground us. Passions that sustain us. Travels that inspire us. People who remind us that we're not alone, even in the darkest of times.
With the season of gratitude upon us, see what the FINN Fam is grateful for!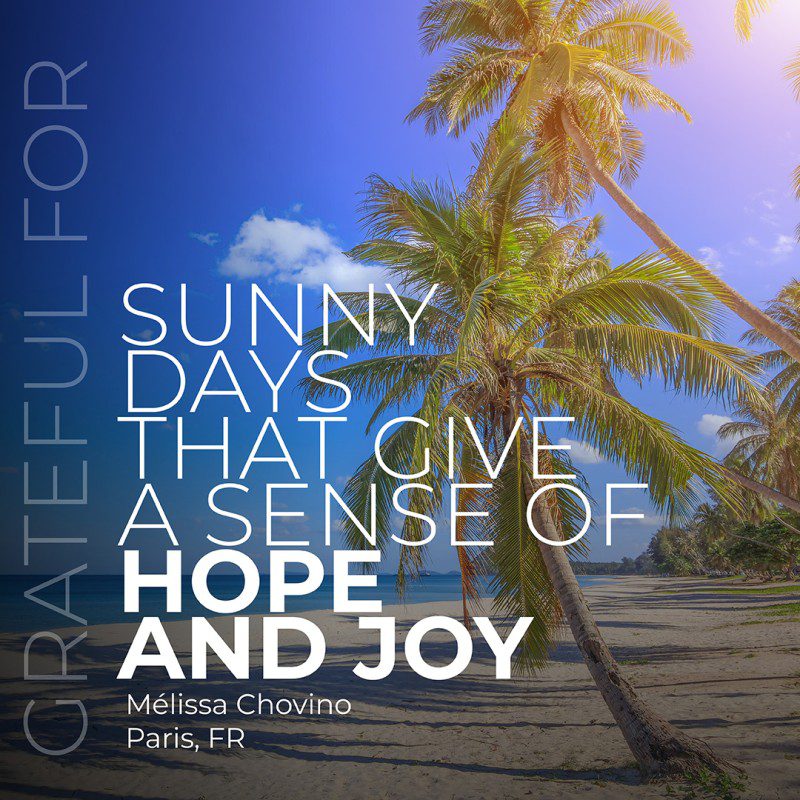 I miss the Caribbean and when I feel homesick, I remember that we are all looking at the same sun and it heals me.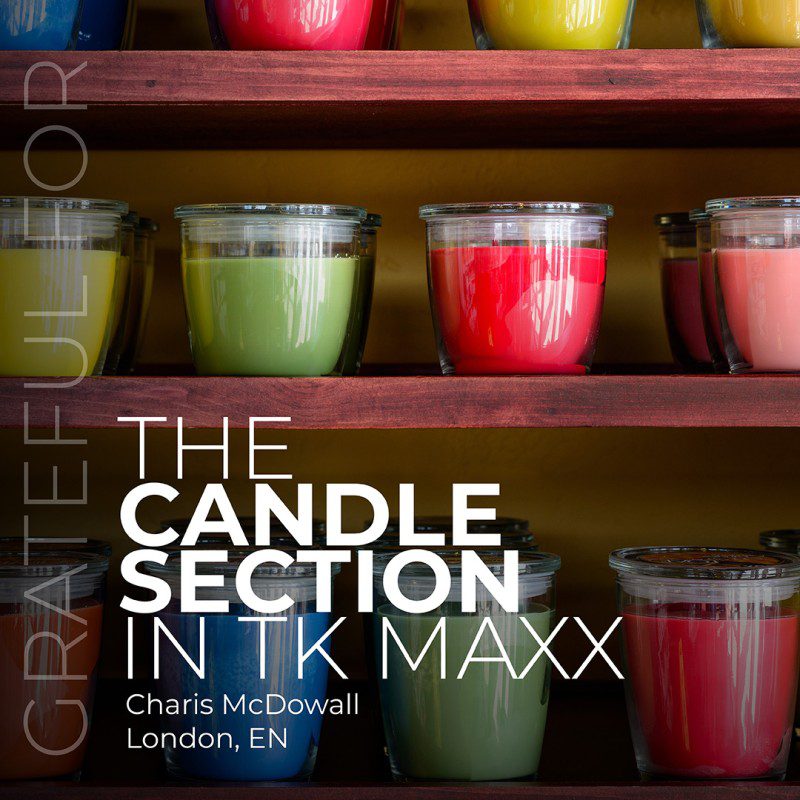 Buying candles is my non-guilty pleasure and I can waste hours of time in there.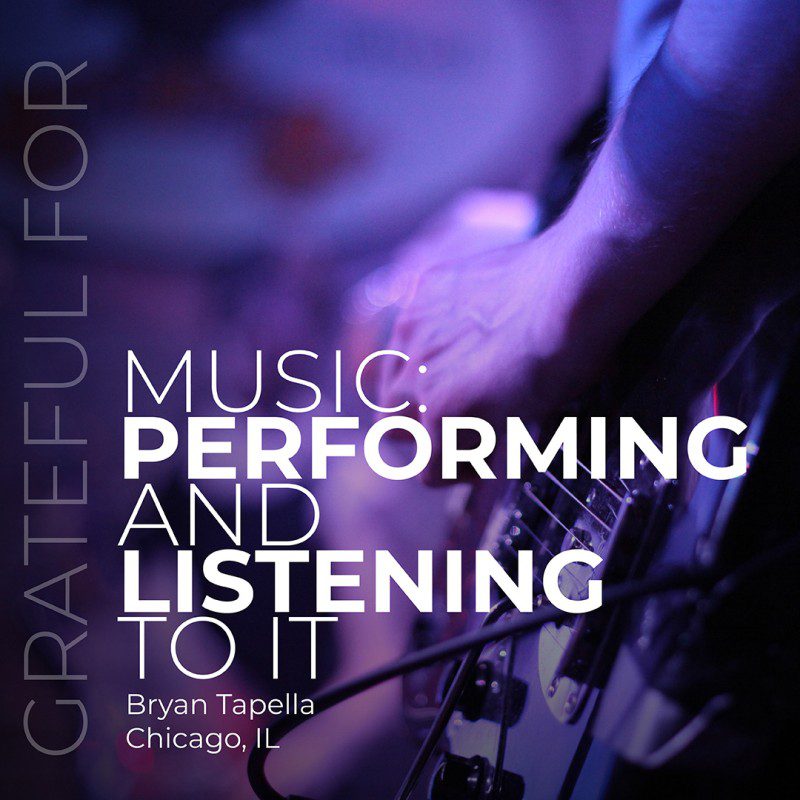 Playing and hearing music has always brought me to a higher plane of existence.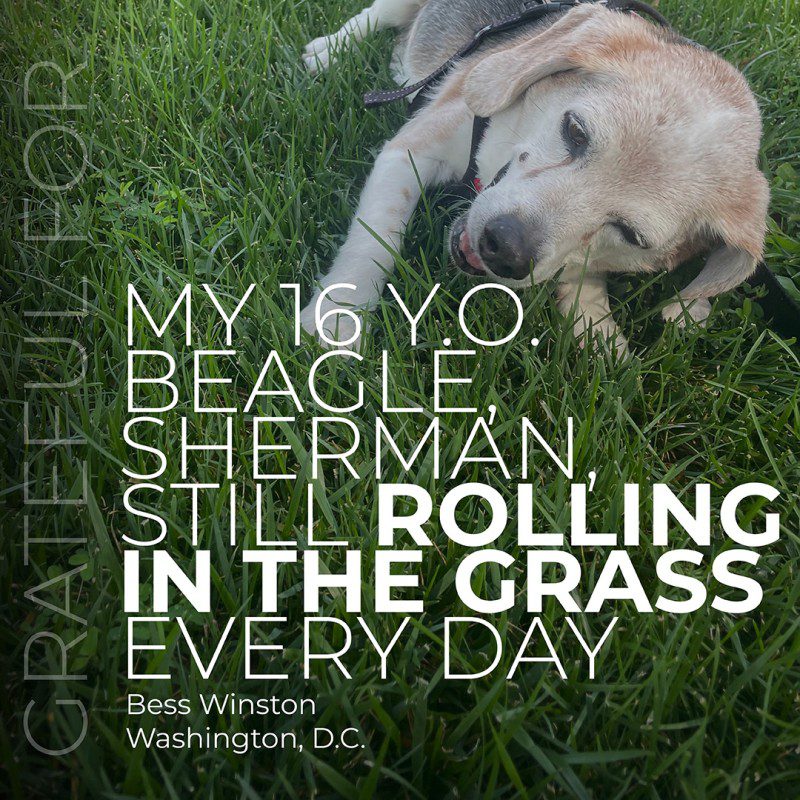 Joy and its flip side are all part of the rhythm of life. Sherman is my reminder to live, live, live my life!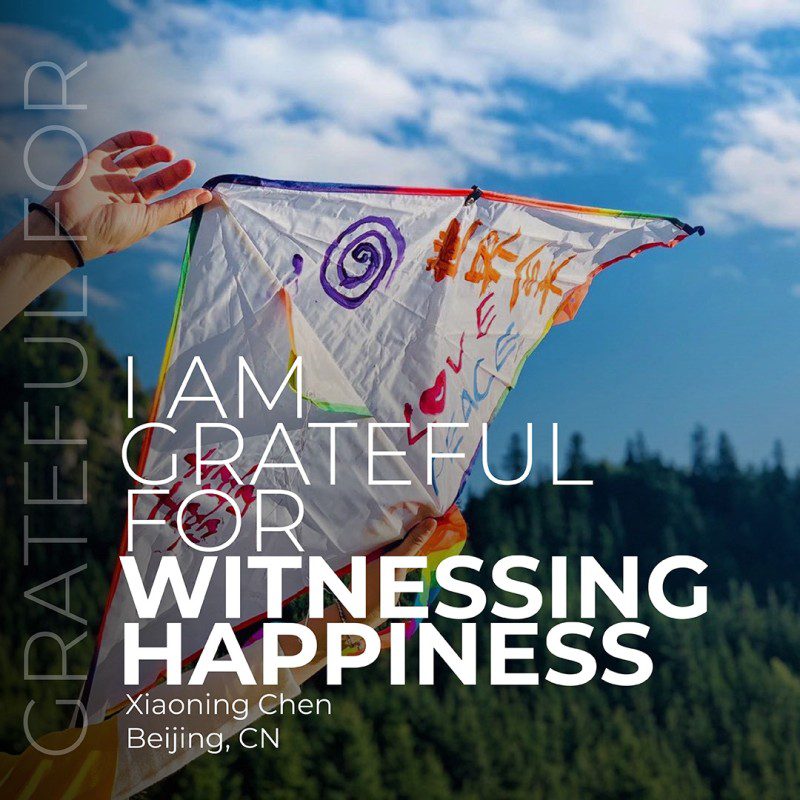 Life is beautiful although we've been through difficulties.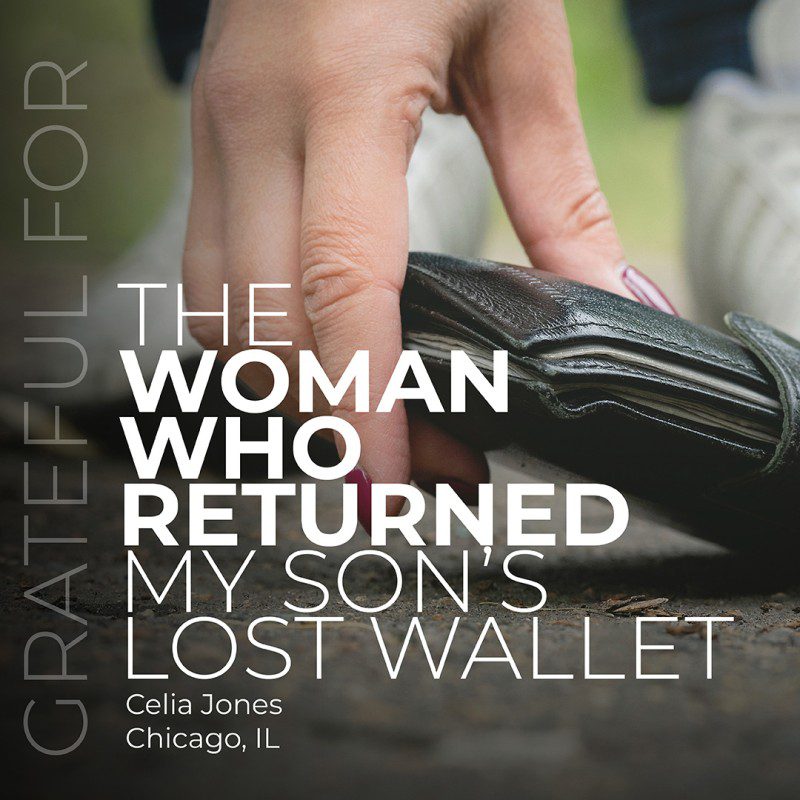 When my son moved to Boston for his first year of college, he lost his wallet on the train in the first week. 3 weeks later, a brown package arrived in the mail—there was my son's wallet, with a note it. "I bet you thought you'd never see this again, but there are actually good people in the world. Pay it forward! Abby from Boston."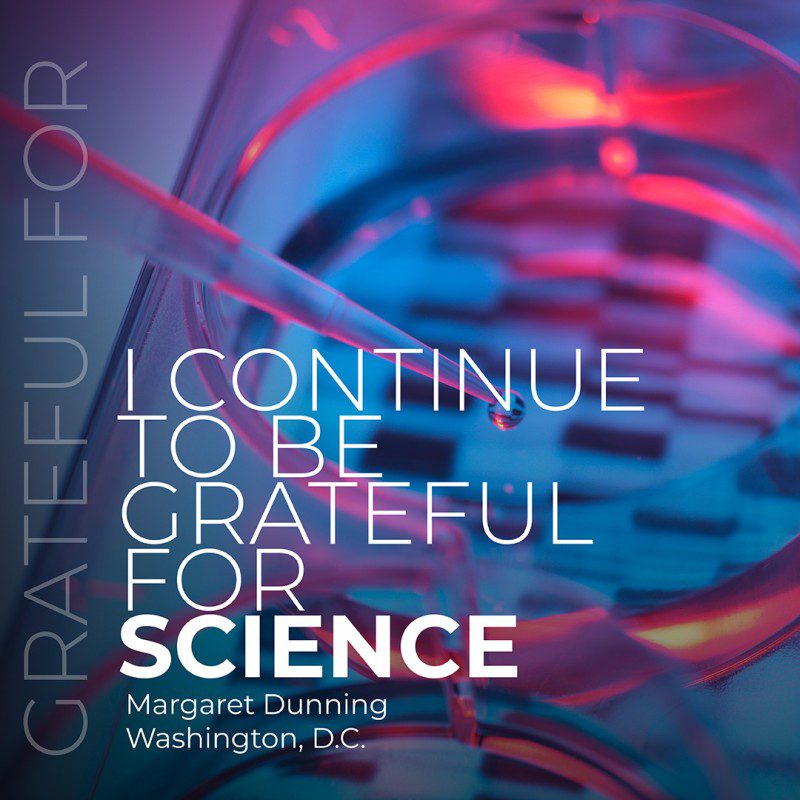 Through US government investment in research, plus the work of corporate and nonprofit institutions, Covid vaccines were quickly identified that helped to save countless lives.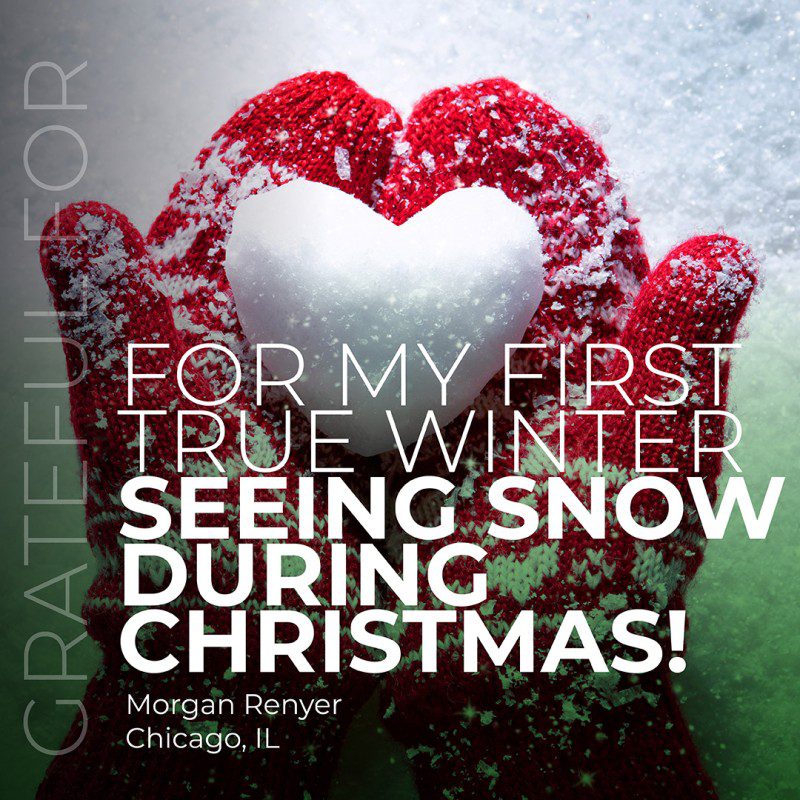 Being from Arizona, we don't get weather that feels like Christmas!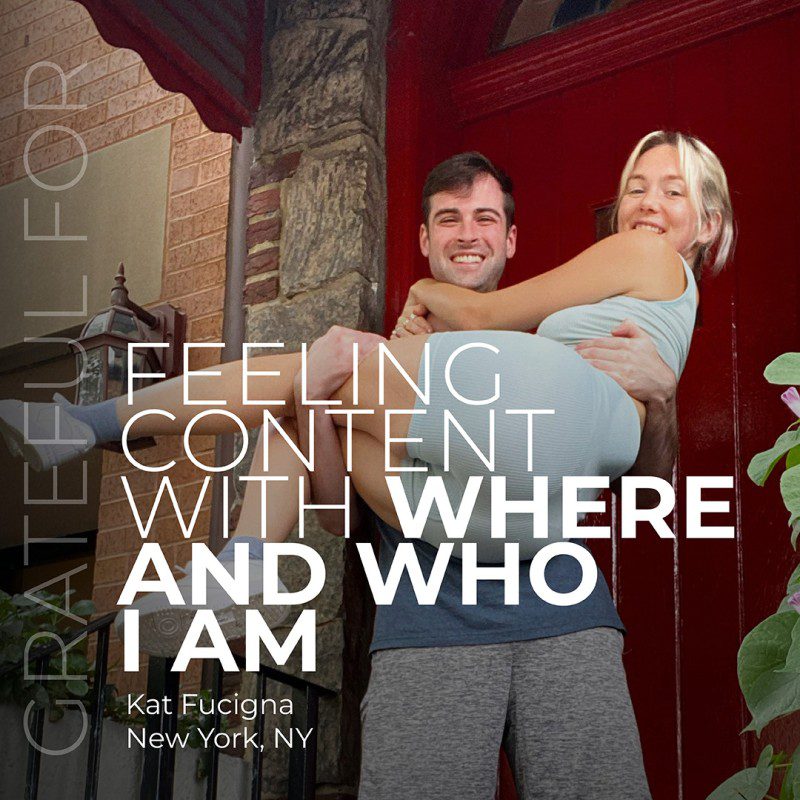 I struggled for over 3 years to find meaningful experiences after graduating college. My mental health was suffering massively during the pandemic, and I felt like I would never make it to where I am now. I no longer fear that I'll never have a career that I love!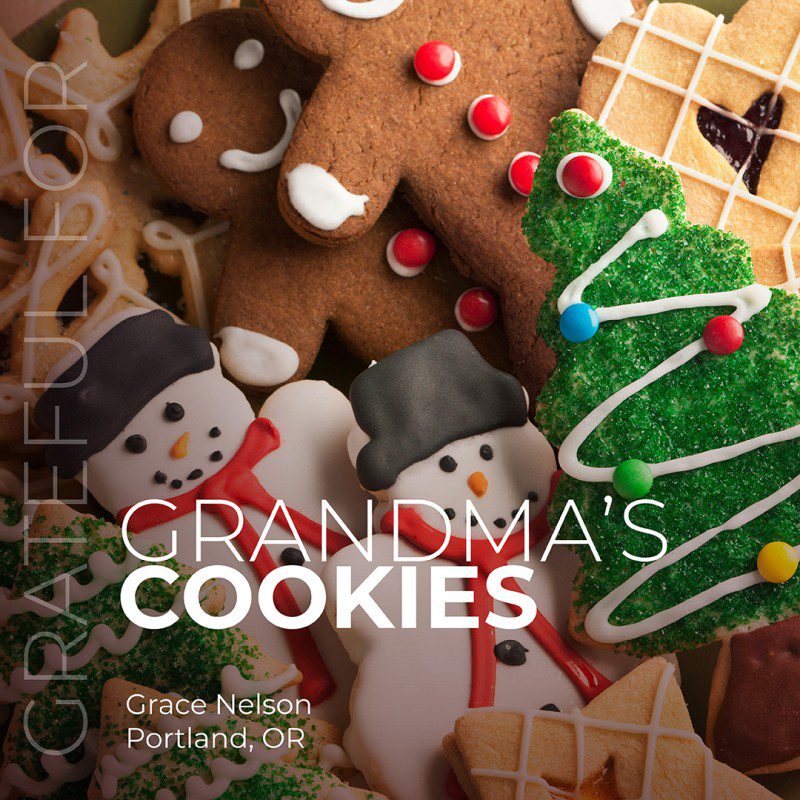 For one, these cookies are delicious! More importantly though, having my Grandma in my life to share the holidays with every year has been such a privilege. Cheers to many more Christmases spent decorating cookies with Grandma!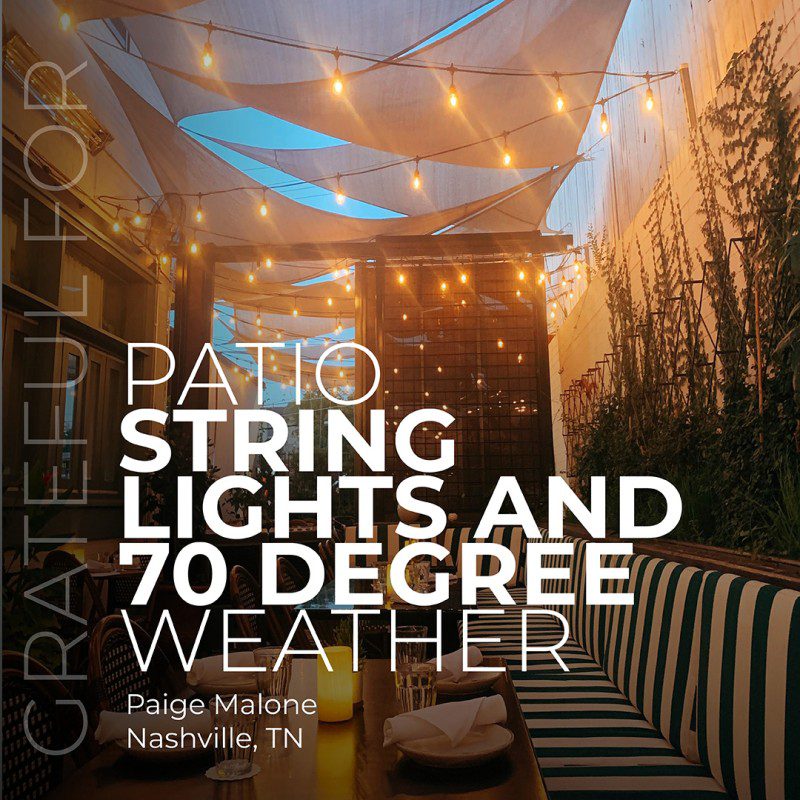 It is the perfect temp to enjoy the outdoors without sweating or being too cold. And the ambiance that string lights gives any space is just so cozy.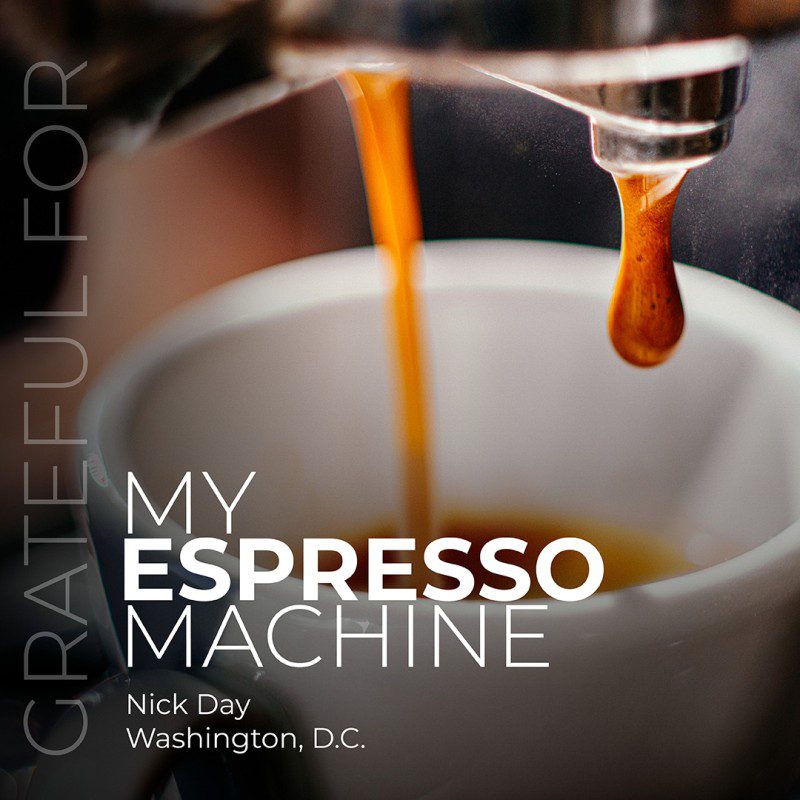 I love morning routines of making coffee for me and my partner! (And then a few more for me).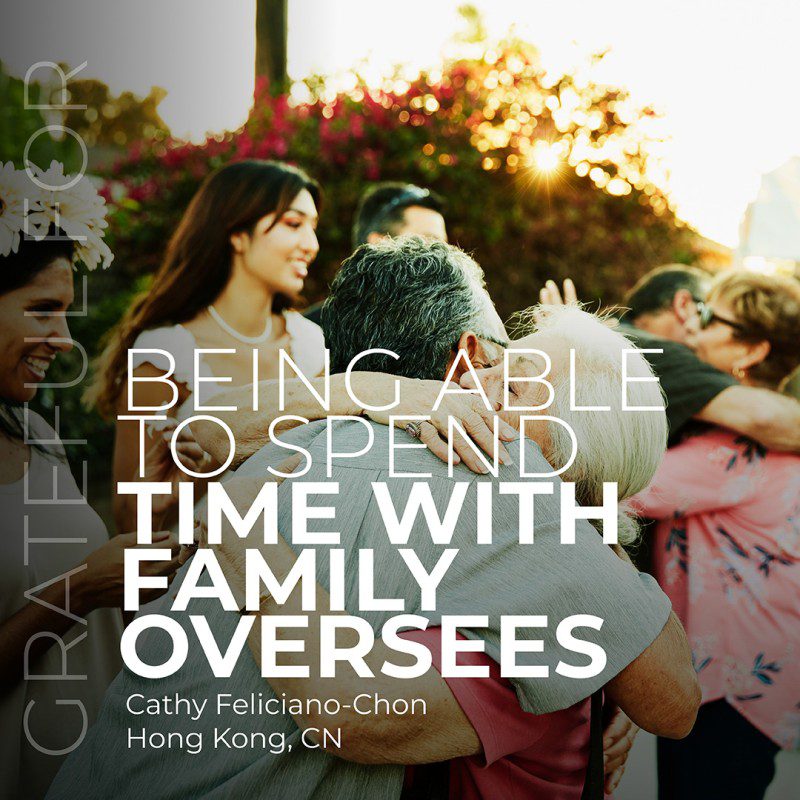 For the last 2 years, due to travel restrictions and lockdowns, I haven't been able to see my family.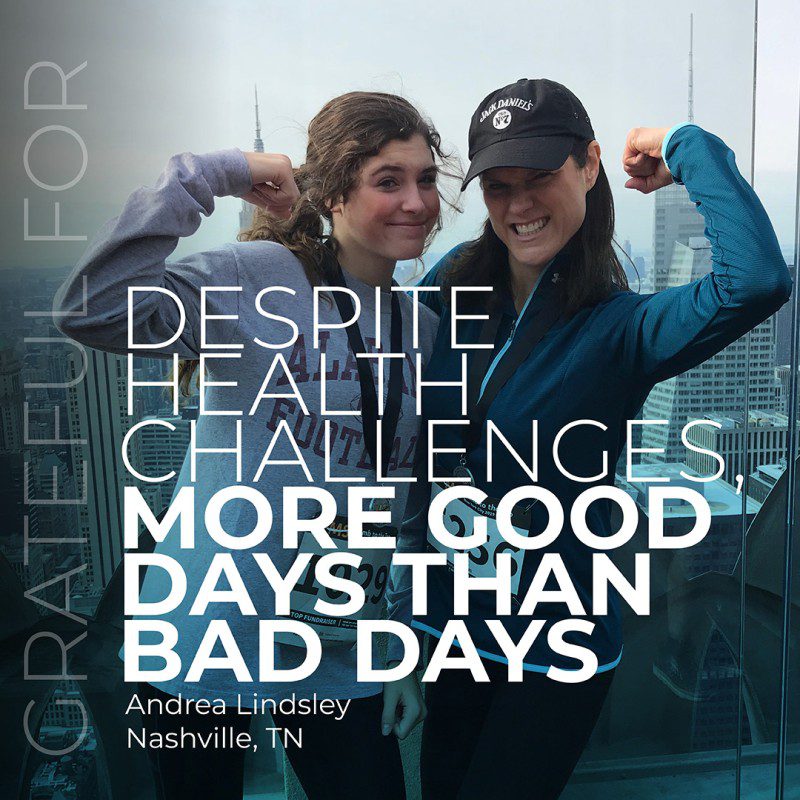 Others aren't as fortunate.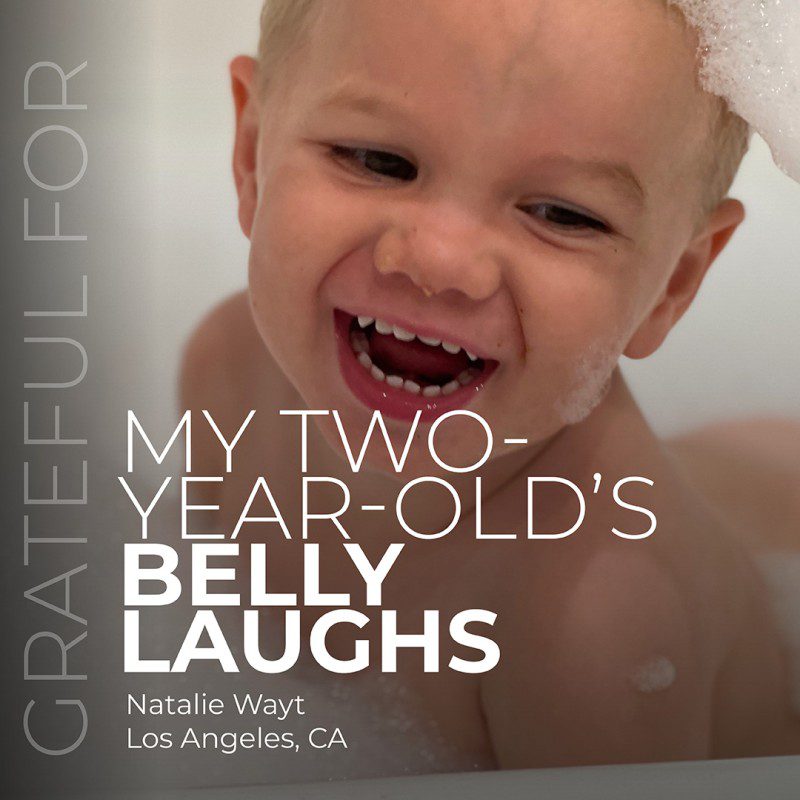 Because he reminds me to live in the moment every day!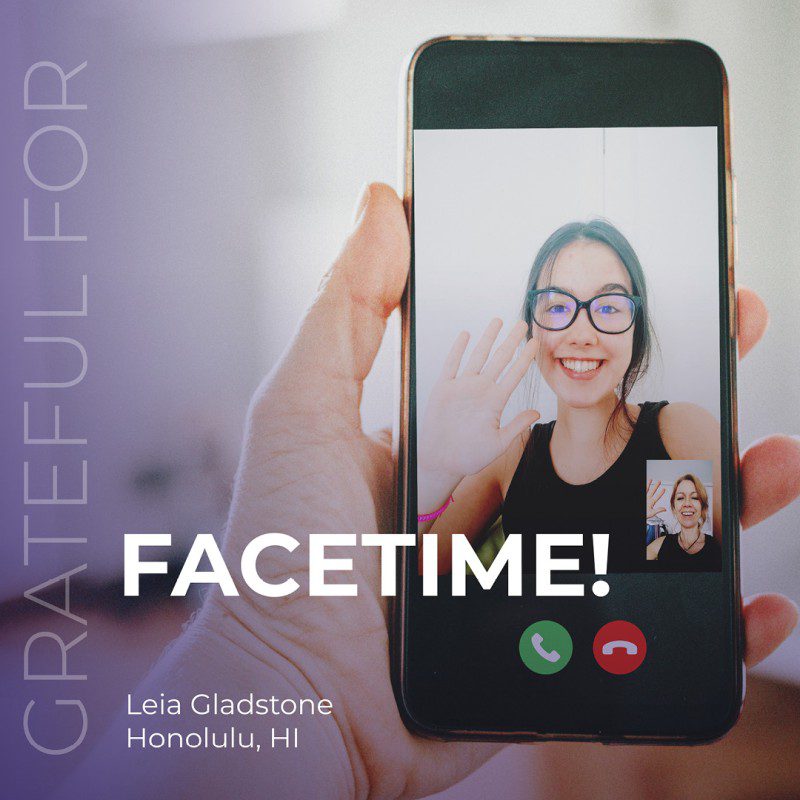 I'm grateful for FaceTime where I can connect with family members across the country and feel like we're closing the space between us.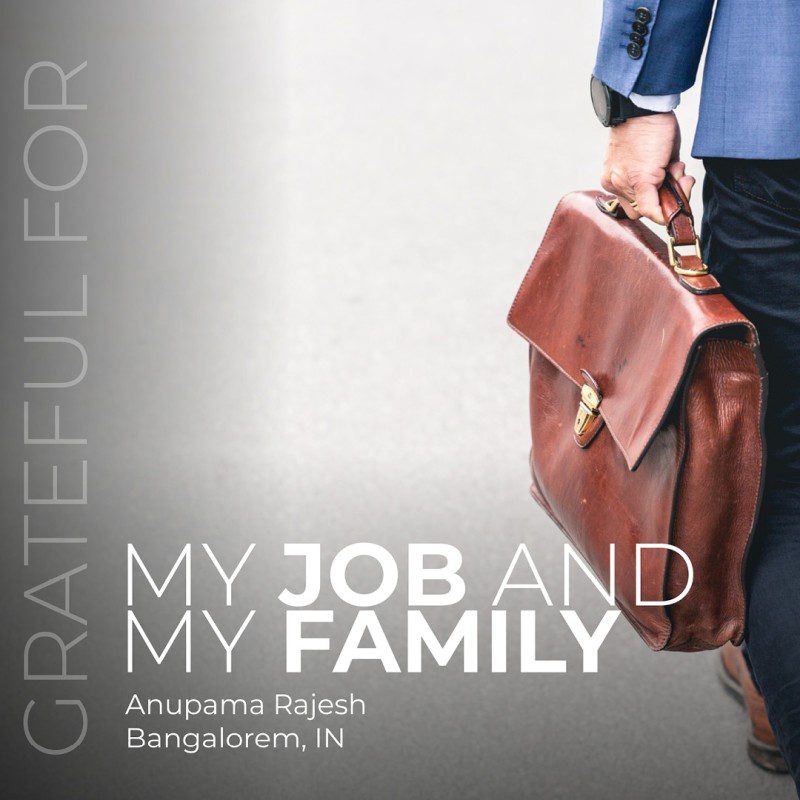 I am grateful that I found a job that aligns with my expertise and allows me to work remotely. I am deeply grateful that though 3 of my family members were affected by the COVID-19 infection, all of them survived.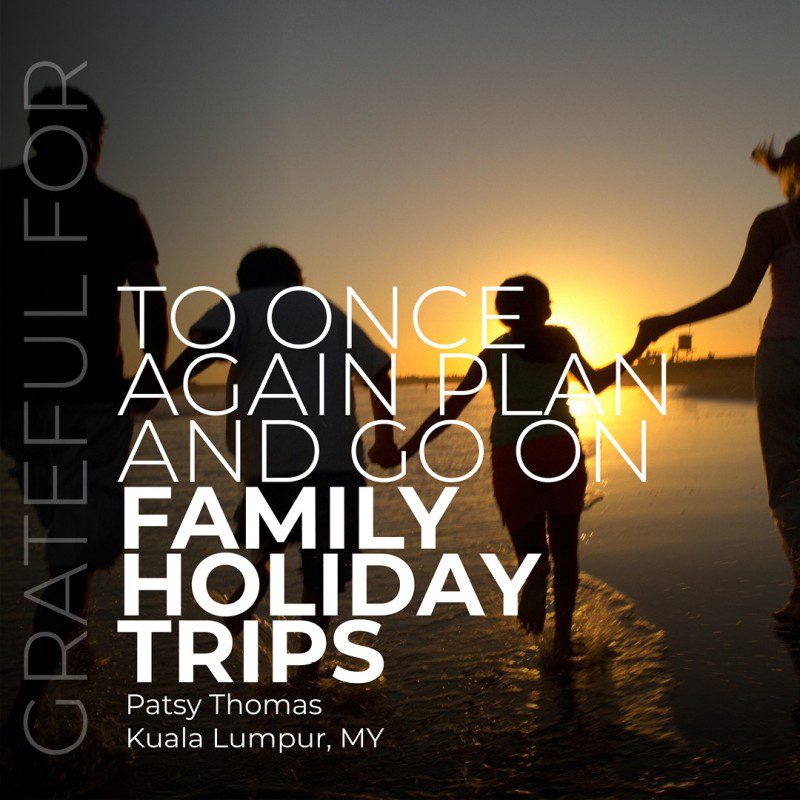 This is because I get to once again meet and strengthen the bond between us all after being apart for almost 2 years.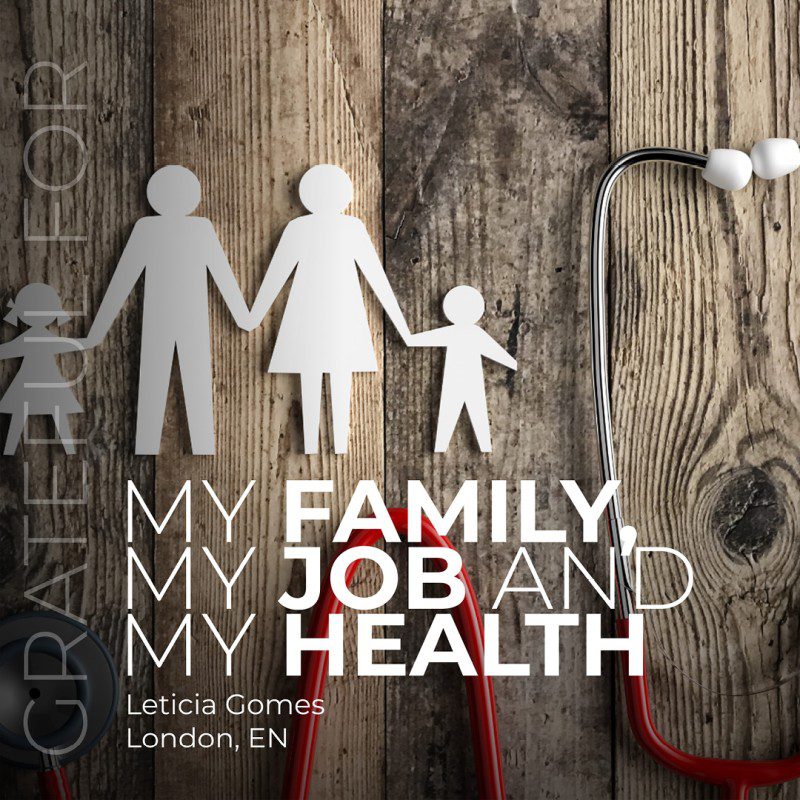 Because I've been blessed to have been born into an amazing family, work with fantastic people and learnt to take care of myself, both physically and mentally.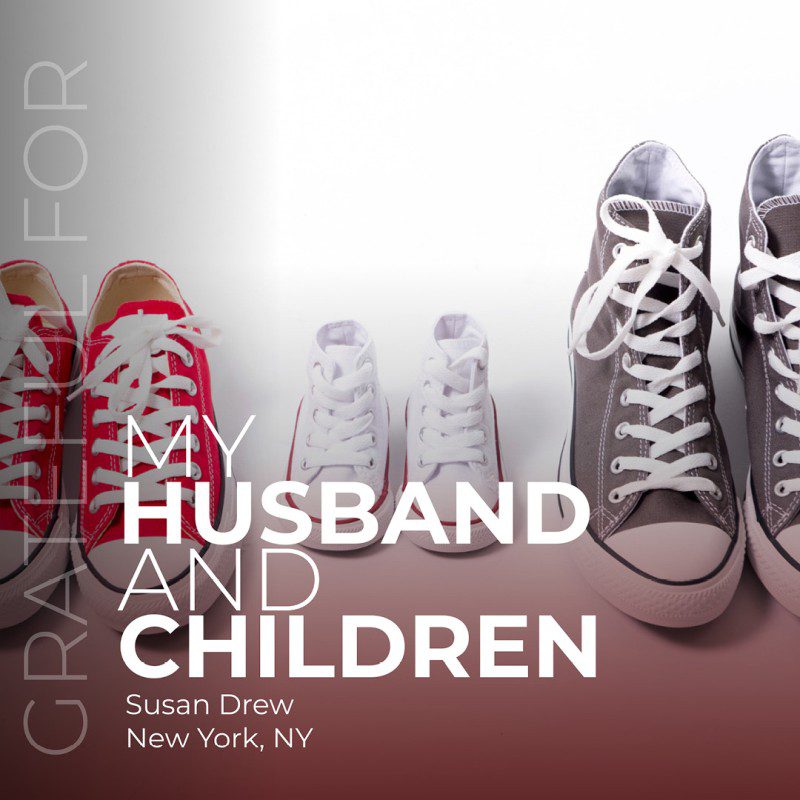 It's too easy to take the people closest to you for granted. I'm grateful that our family is together and healthy, and that we are able to work together to weather the storms when they hit.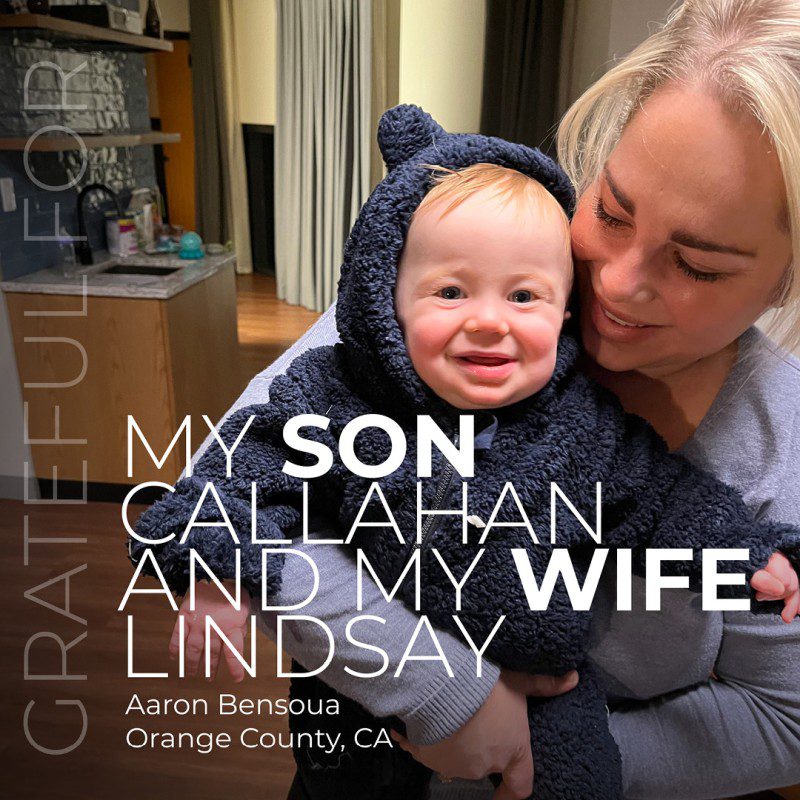 After a harrowing pregnancy and difficult birth, my wife and her team of doctors were able to deliver our beautiful son Callahan into the world. He's a bubbly, active kid who is friendly with everyone he meets. I'm truly lucky and thankful they are my family and it's why I work.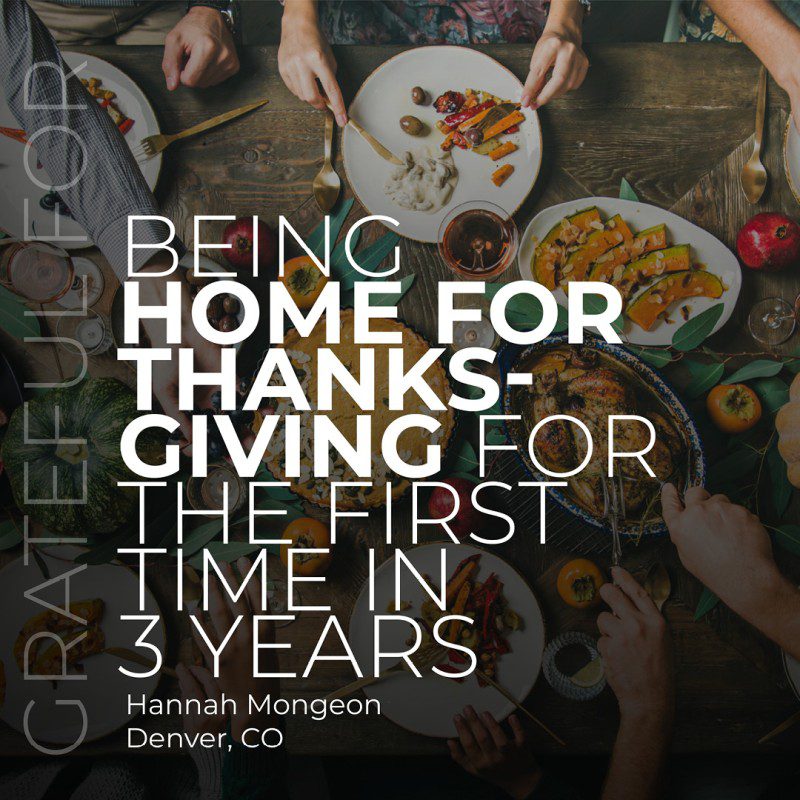 While it was nice to spend the last two Thanksgivings with friends in new places, there's nothing like helping my mom cook and getting together with the whole family in Vermont. (I also spent last Thanksgiving with vegetarian friends so I'm REALLY looking forward to turkey this year).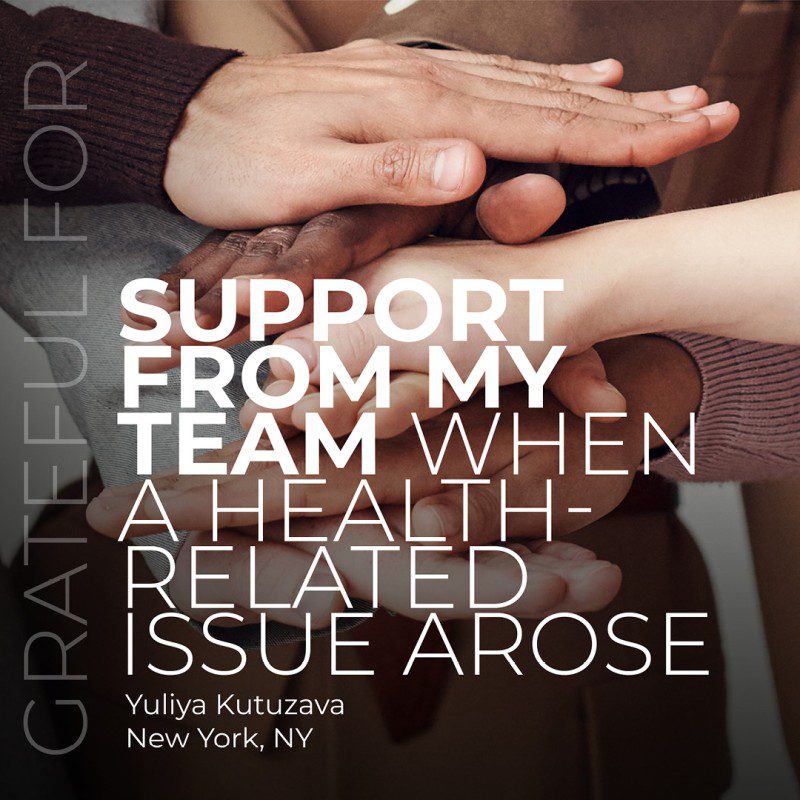 When a health-related issue arose unexpectedly in my family, Fern Lazar and Tom Vickery gave me sincere support, kindness and understanding. My team also stepped in to cover account work. I'm very grateful because they made it a lot easier for me to handle a difficult personal situation.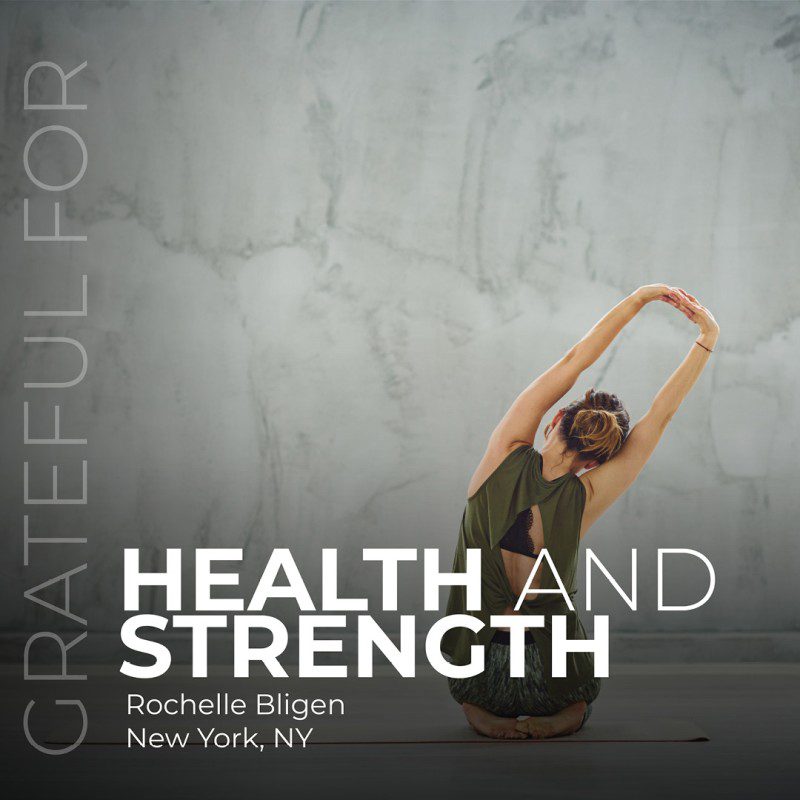 Without health and strength don't know how I would be alive.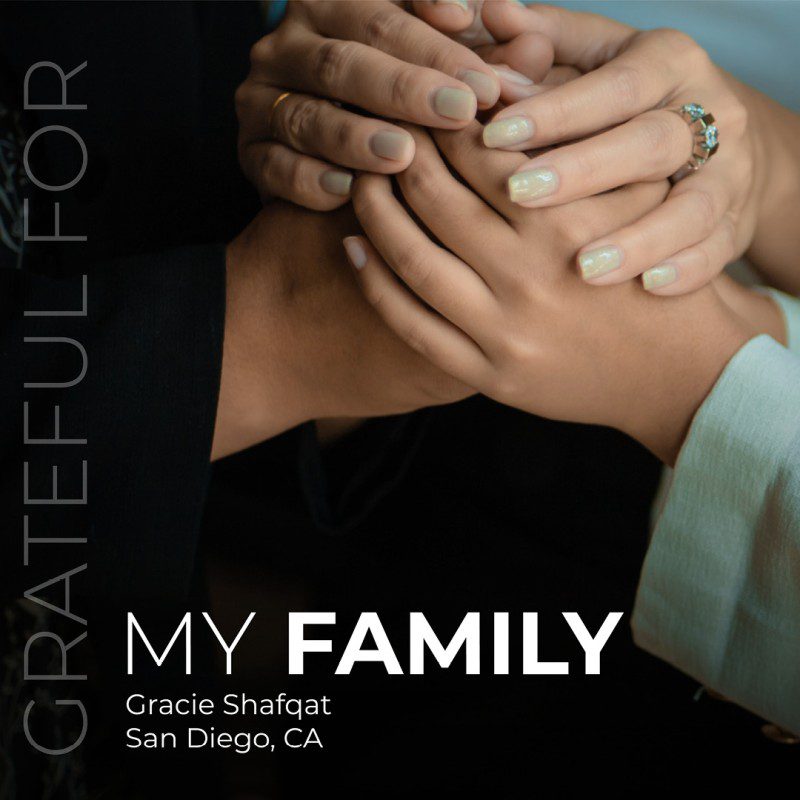 They are very supportive and encourage me to work hard and follow my passion.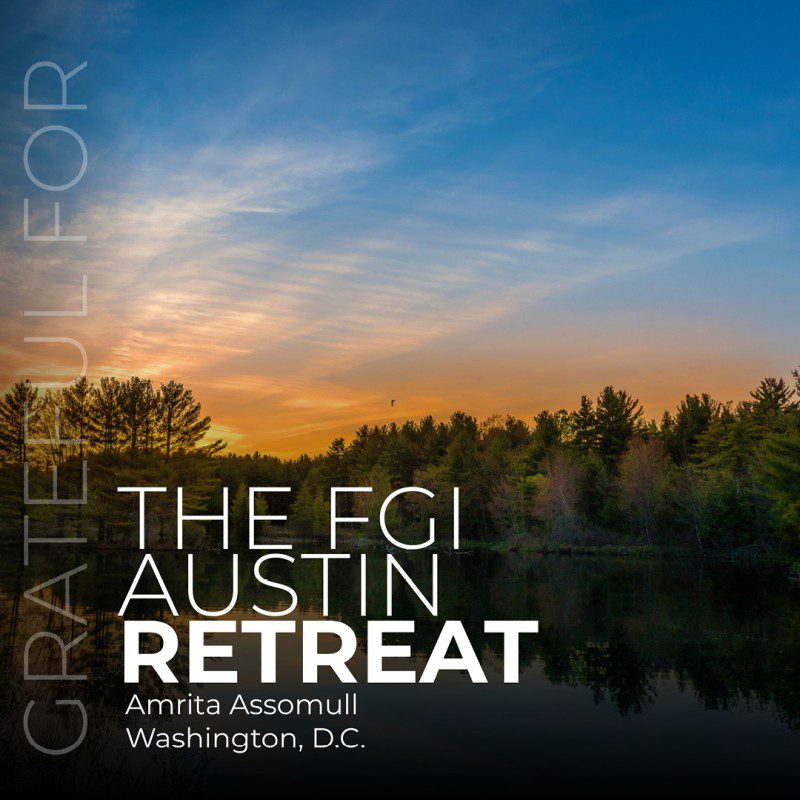 I am grateful our team was finally able to meet in person and create stronger relationships which will foster a better work environment.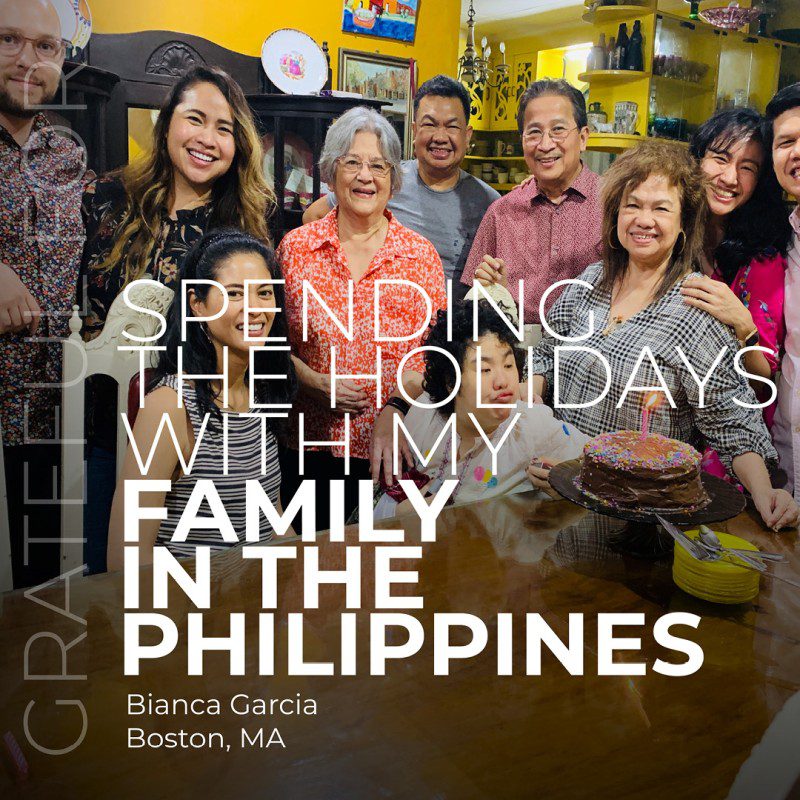 It has been more than 3 years since my husband and I have celebrated with my family in Manila and I am so excited to see everyone this year!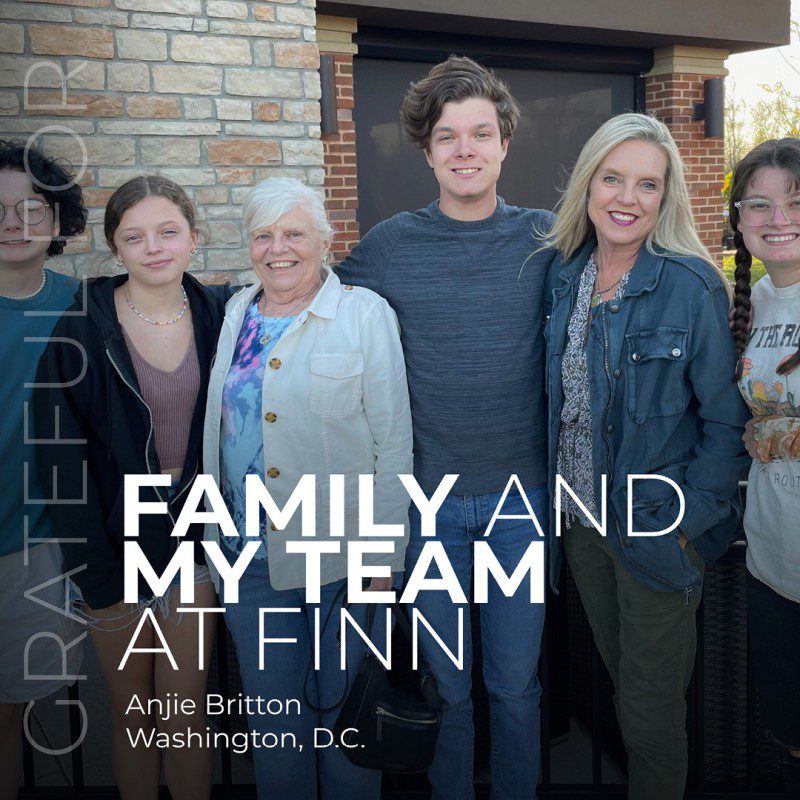 I consider my family my greatest blessing. My team at FINN provides a wonderful work environment.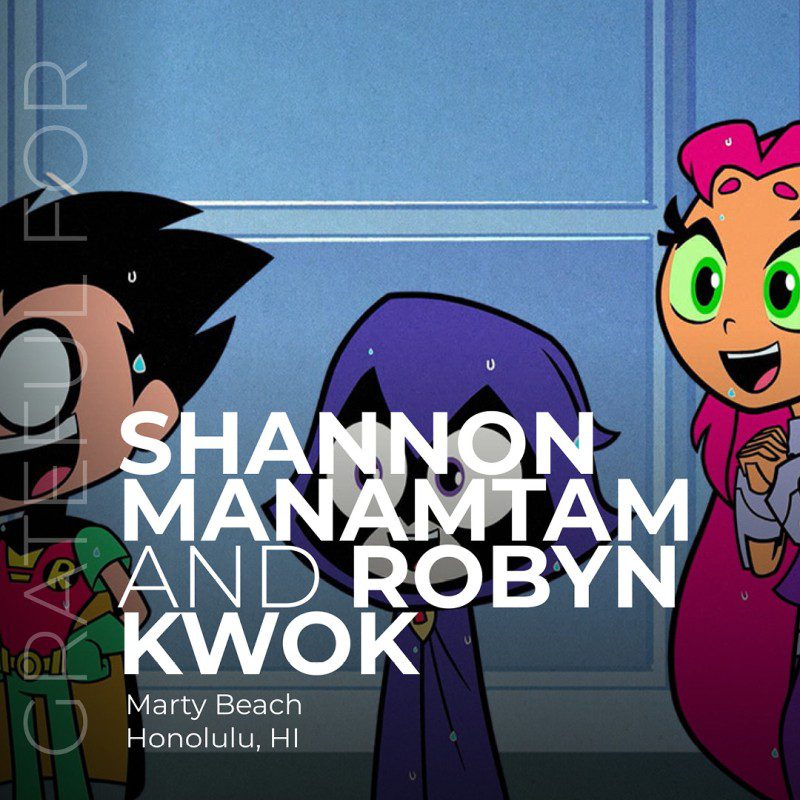 For their unwavering support of me and the client!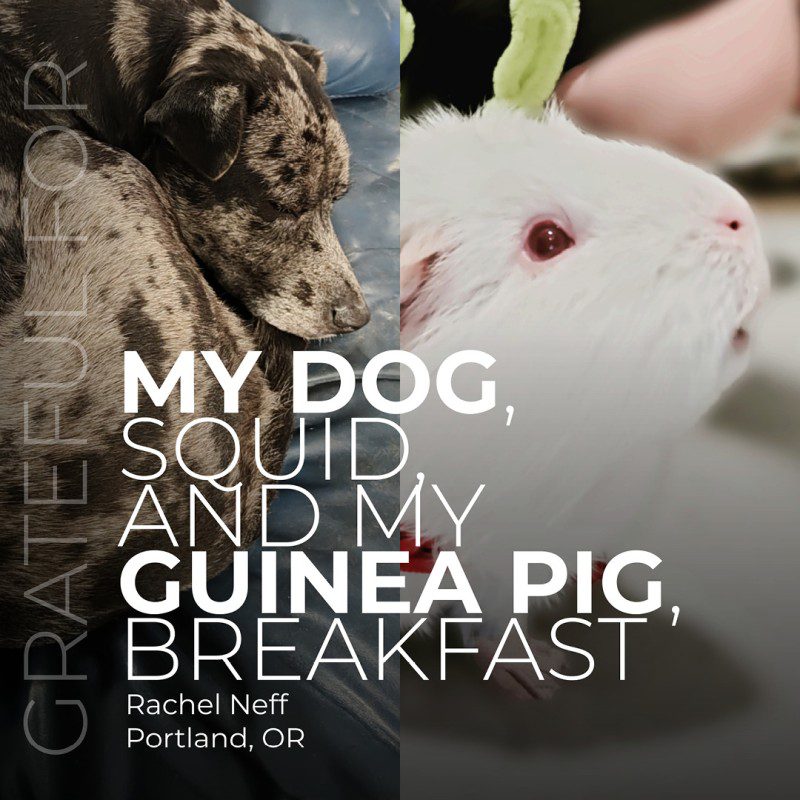 Interchangeably sassy and spunky, my pets keep me great company while I work from home.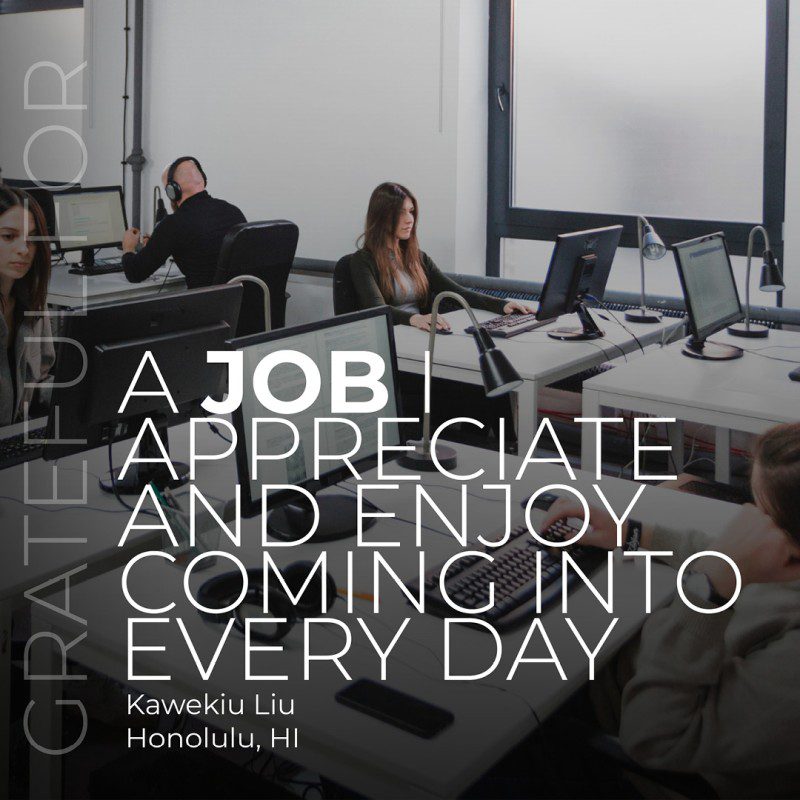 I'm grateful for this job because I was without a job for 2 years, and appreciate the relationships I'm building here at the Honolulu office. I love it.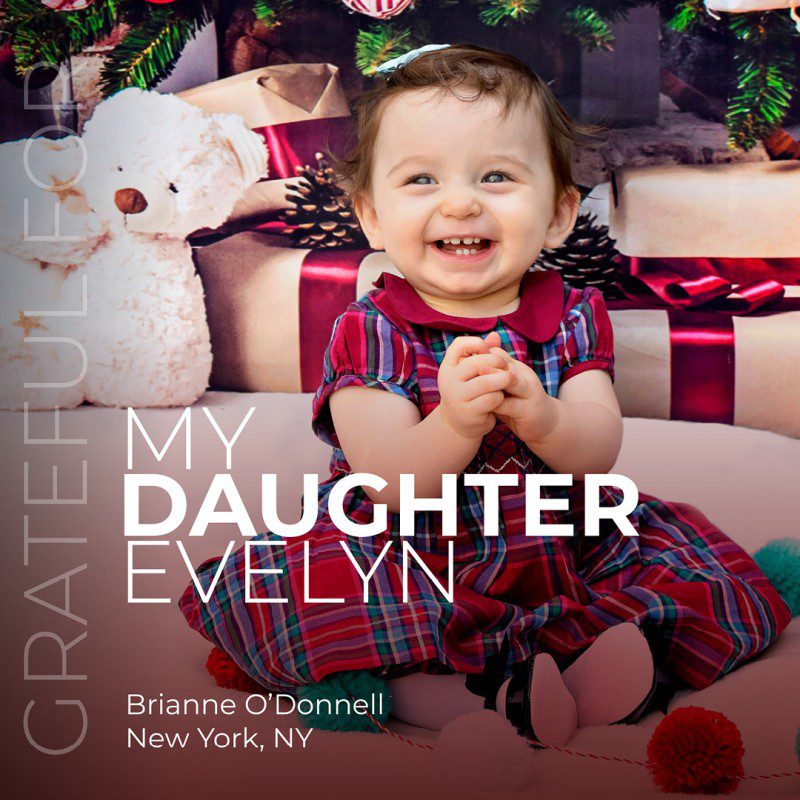 My husband and I are first-time parents, and it's been quite a journey to even get here. Our daughter Evelyn was born in December 2021, and this past year has been an absolute gift, watching her grow and learn and develop into a fun-loving, curious and happy little girl.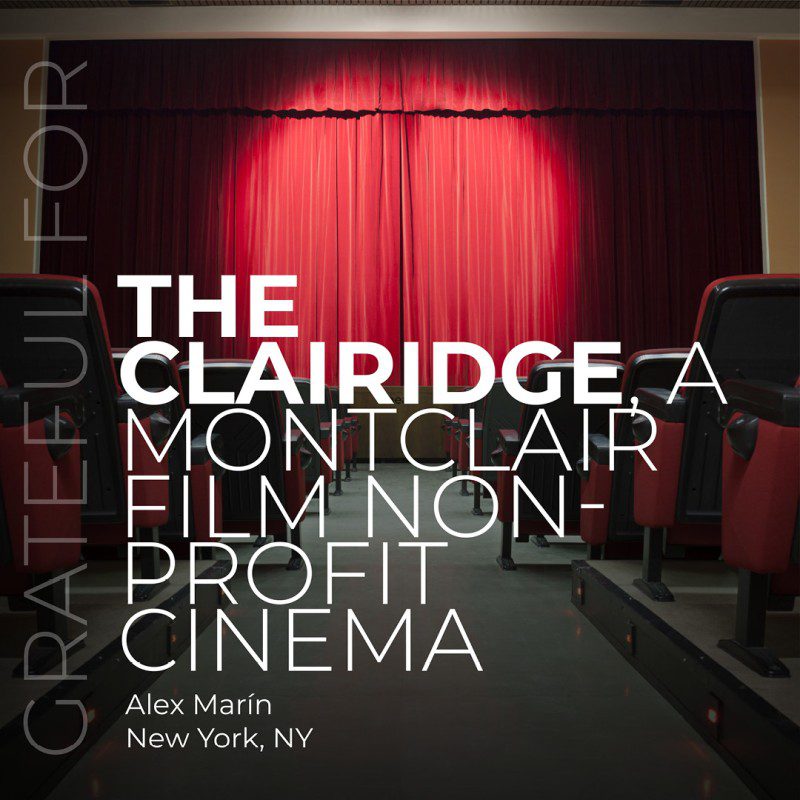 It allows me to fulfill my passions of film and of supporting my local community.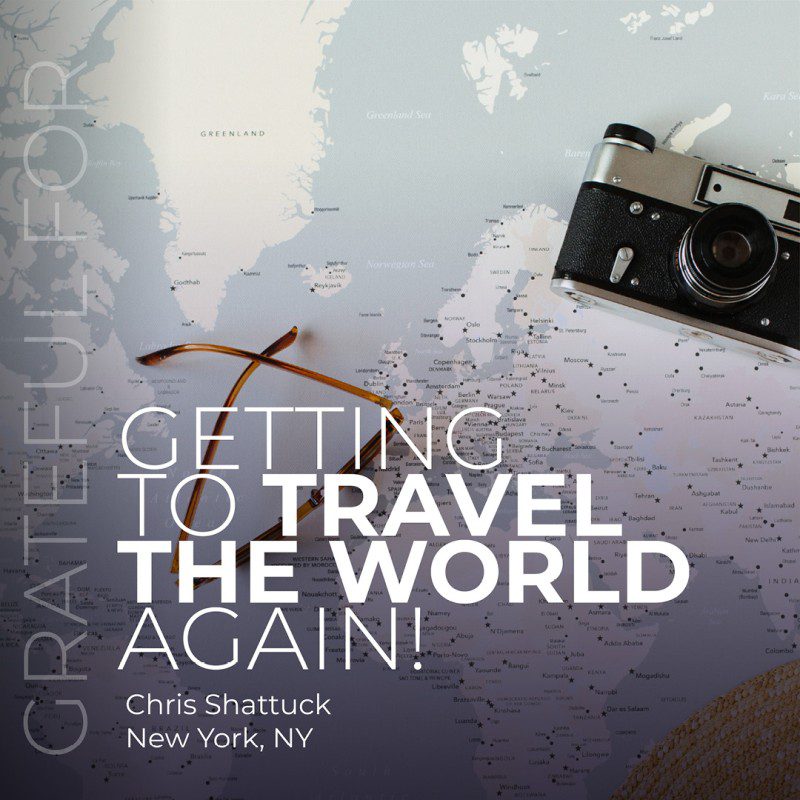 Recently, my wife and I were able to celebrate our 30th birthdays in style by cruising the Caribbean together with our family. This was our first big international trip since 2020, and we can't wait till we plan our next one.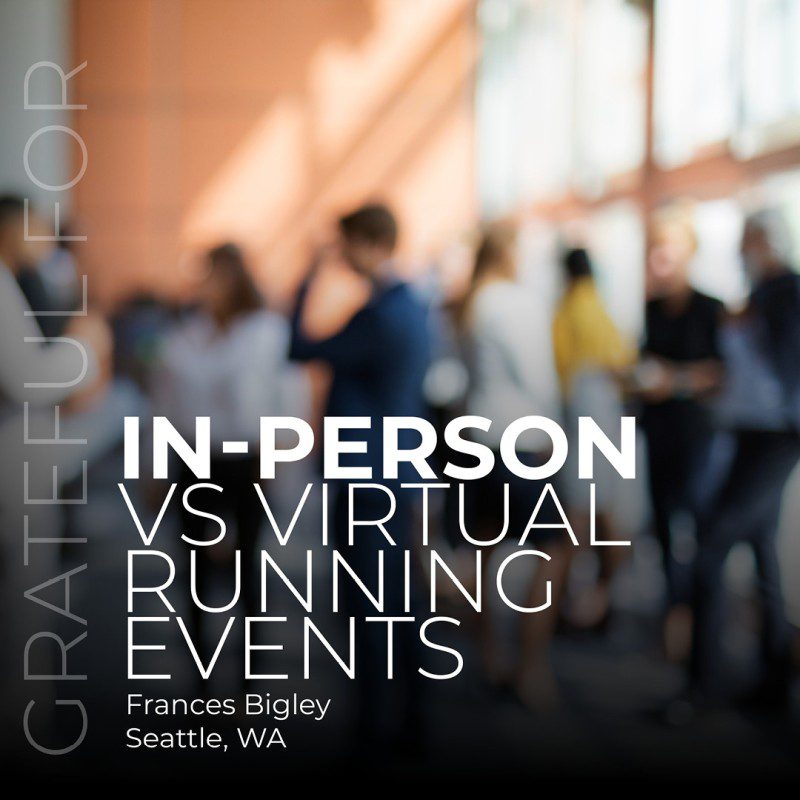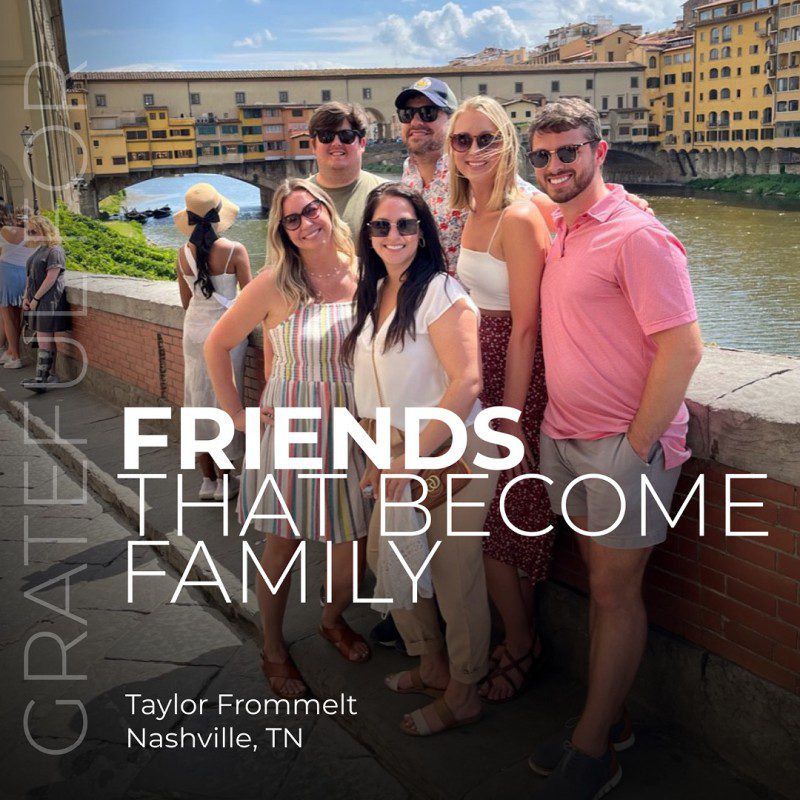 Family can be a blessing and curse. You don't choose the family you are born into, and that's what makes friendships so special. It's something you both choose to commit to together. I've celebrated major life milestones and traveled the world with friends. They are an indispensable part of my life.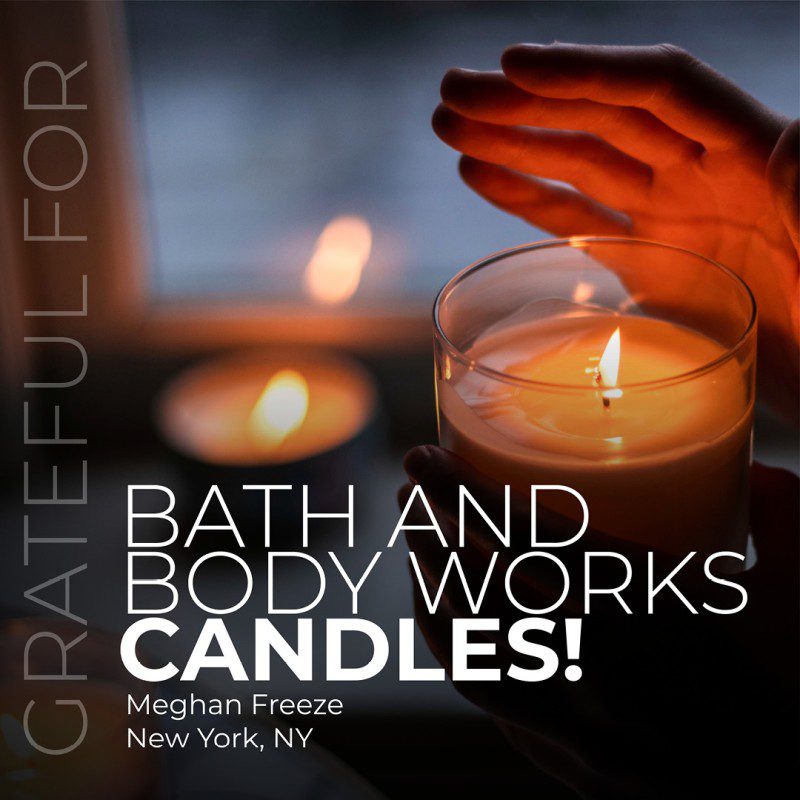 Candles help set the mood for my apartment during the holidays and remind me of home until I'm able to travel home and see family.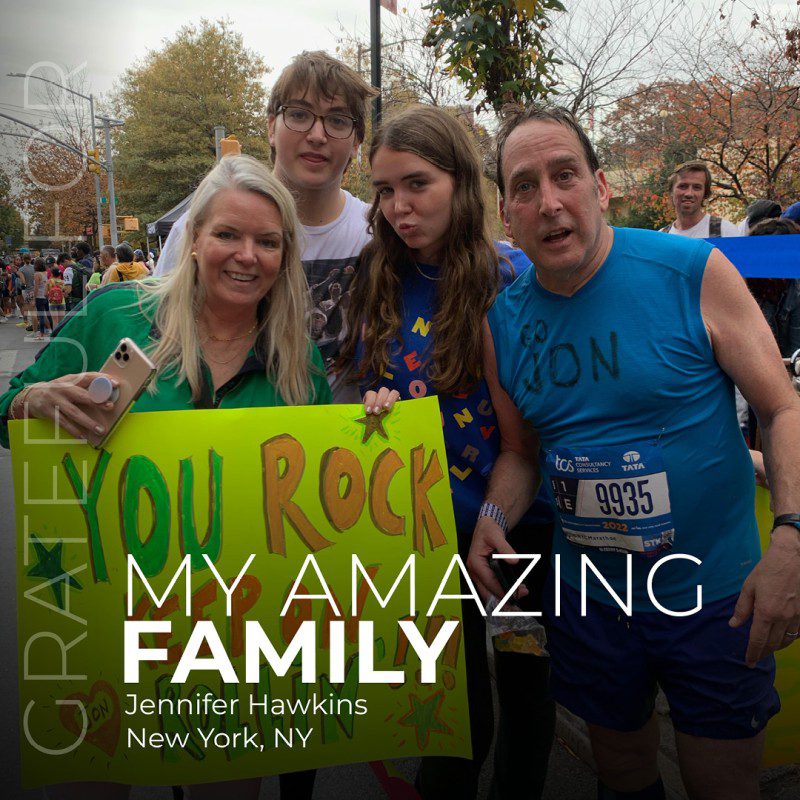 They keep me grounded and filled with joy.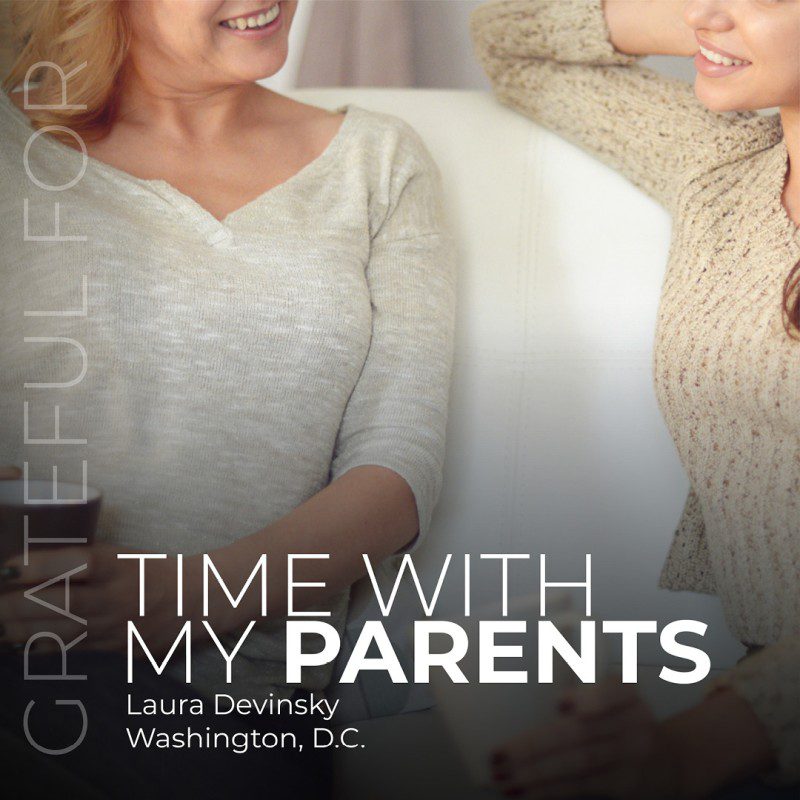 As they get older, a lot of my friends who have moved away from their folks don't get the amount of time I do with my folks living within 15-30 minutes from me. While I am closer (both in relationship and physically) to my Mom, it is so important to me that I stay nearby to both of them.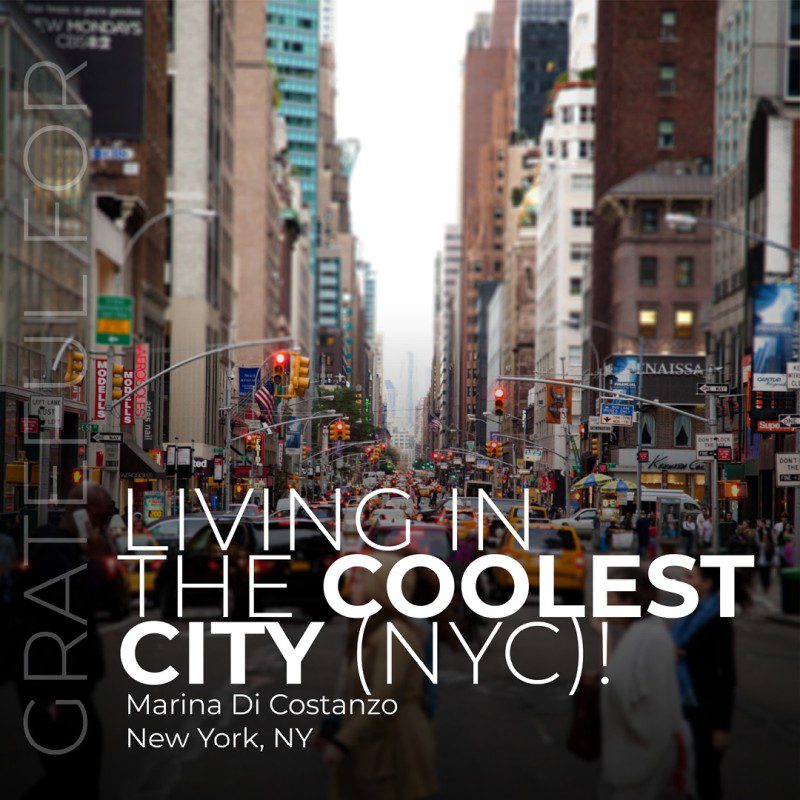 Even on my worst and most stressful days, I get to step outside and walk around a city that most people dream about living in their entire lives.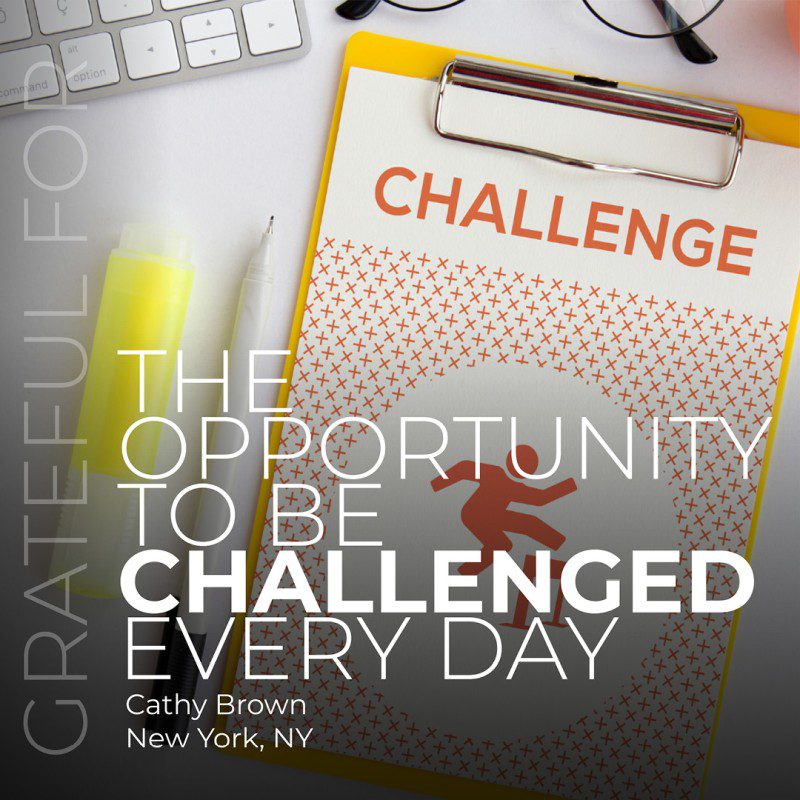 Having approachable managers and supervisors is very important to me. I know I can go to them and ask them questions about something new I'm learning, and they will answer my questions and if they do not know the answer, they will find it out and get back to me.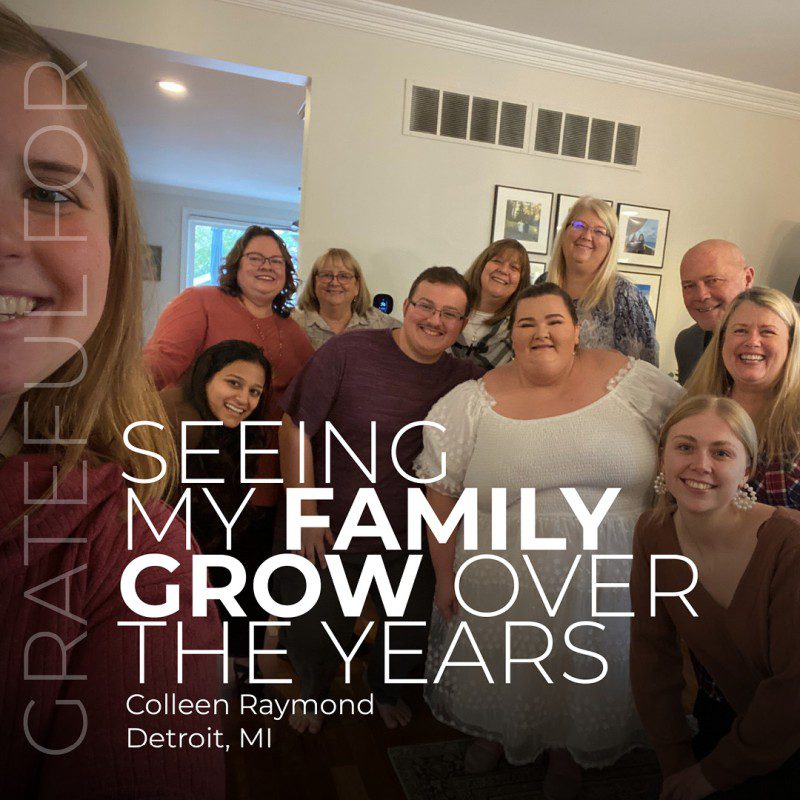 The holidays are the perfect opportunity to reflect on our blessings and year over year, family always tops my list of what I'm grateful for. They bring me the most joy!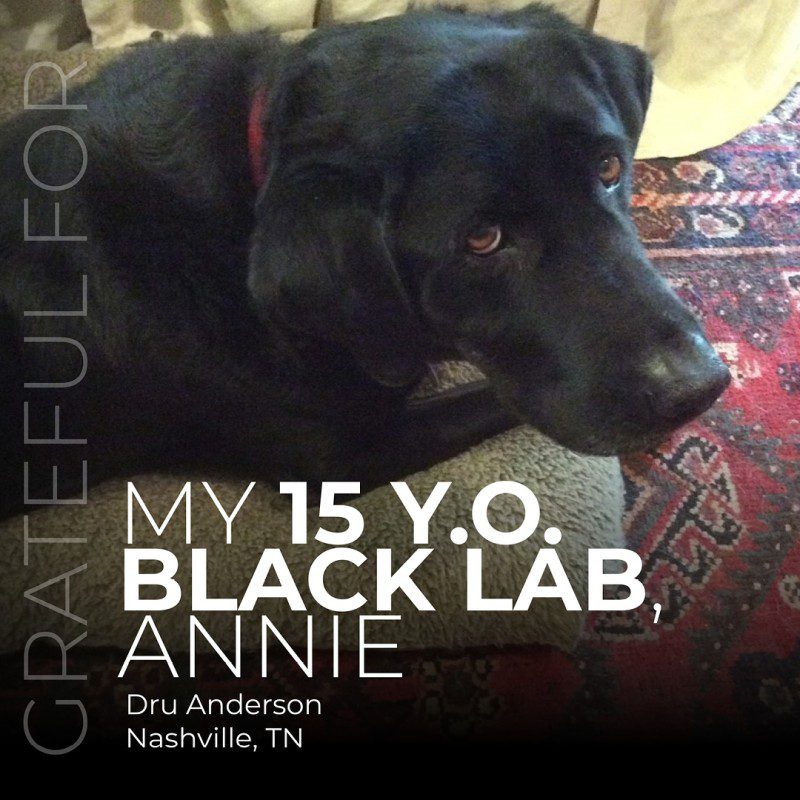 She is my most loyal companion.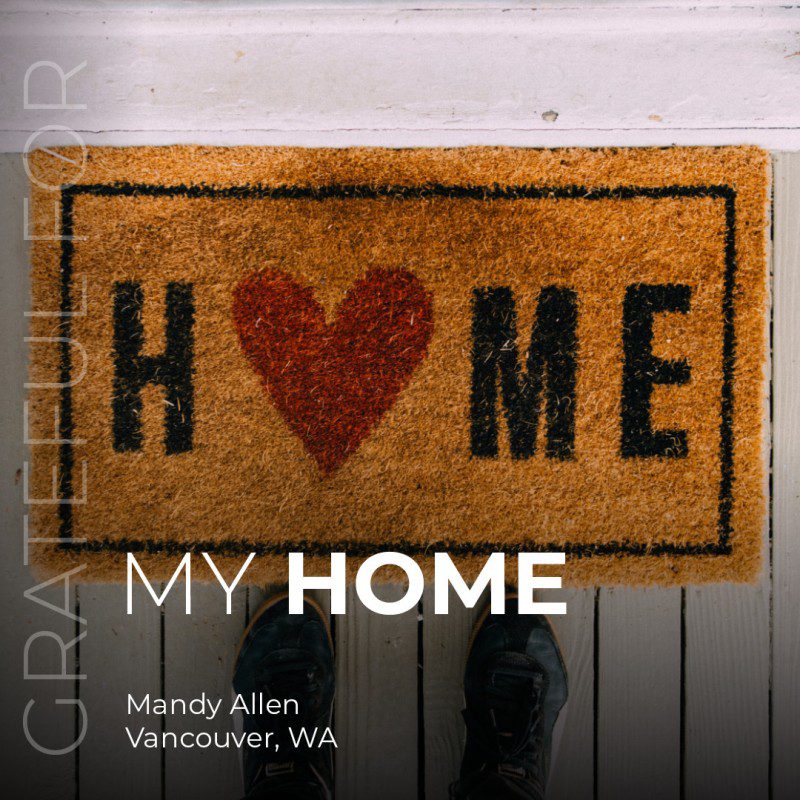 We live is an amazing neighborhood, full of wonderful people who feel like family, in a home that is warm and welcoming.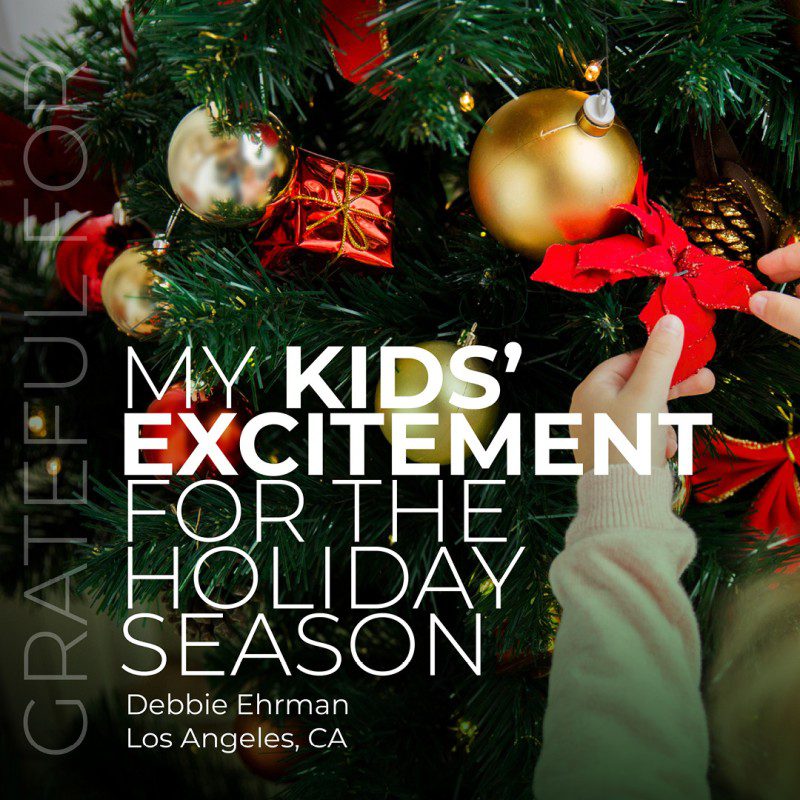 It makes the holidays feel magical again like when I was a kid – and it's awesome to know we are making memories they'll cherish for the rest of their lives.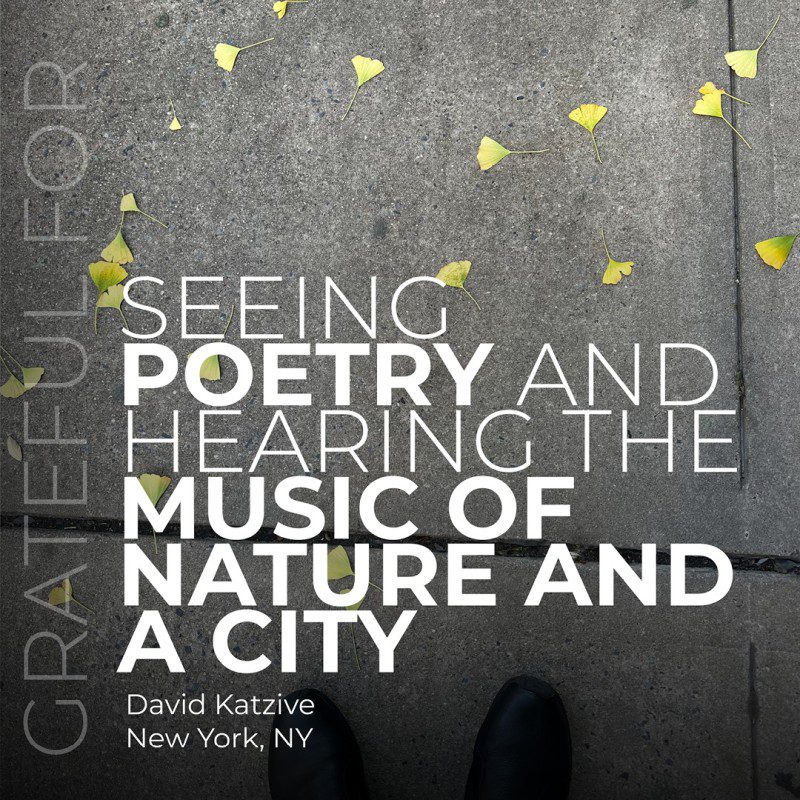 Stirs the imagination, activates the senses.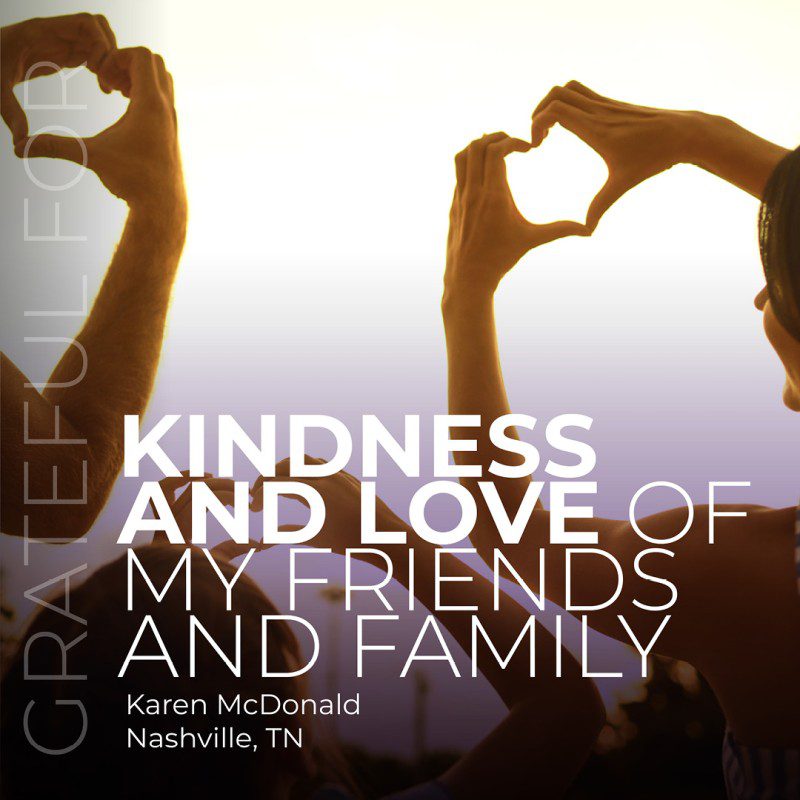 My apt. complex had a crisis that rendered the units suddenly uninhabitable. Had to evacuate without pre-warning. My boyfriend, his relatives & our friends all permitted me to rotate living with them over several months – making me welcome and safe. Am SO GRATEFUL for their kindness and love!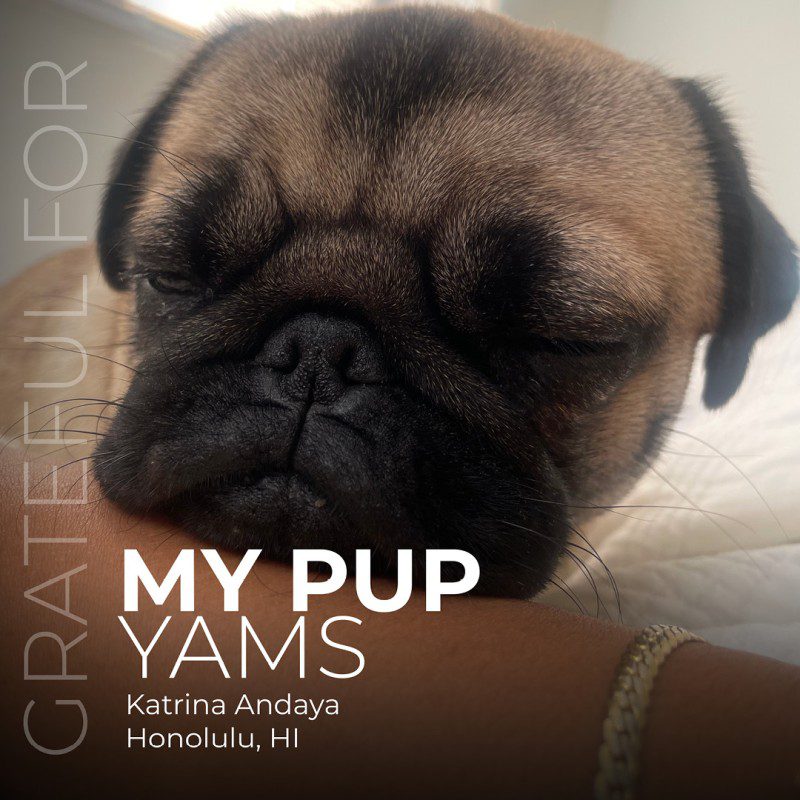 She kept me sane and never left my side during a rough time in my life. She's the most loving pup.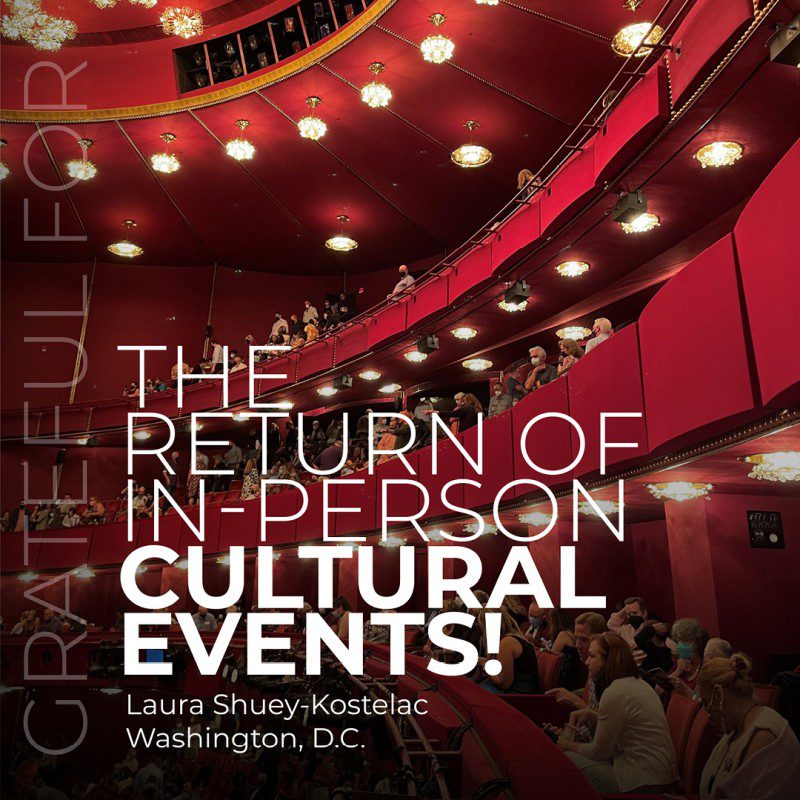 There's nothing quite like watching a live theater, dance, or music performance or experiencing an art museum surrounded by other members of your community. After extended pandemic-related closures, I am grateful for the growing return of these cultural events and experiences in 2022!
Moving to a new city has given me the ability to explore new hobbies and interests, meet new people, and step outside of my comfort zone! It has been the best change for me in 2022, and for that I will always be grateful.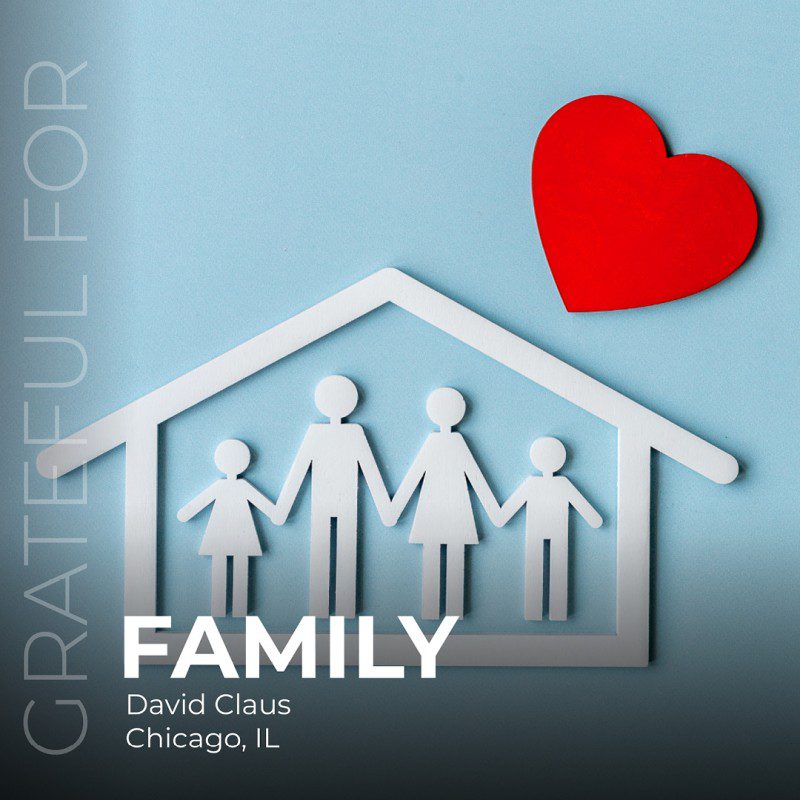 I like having them around.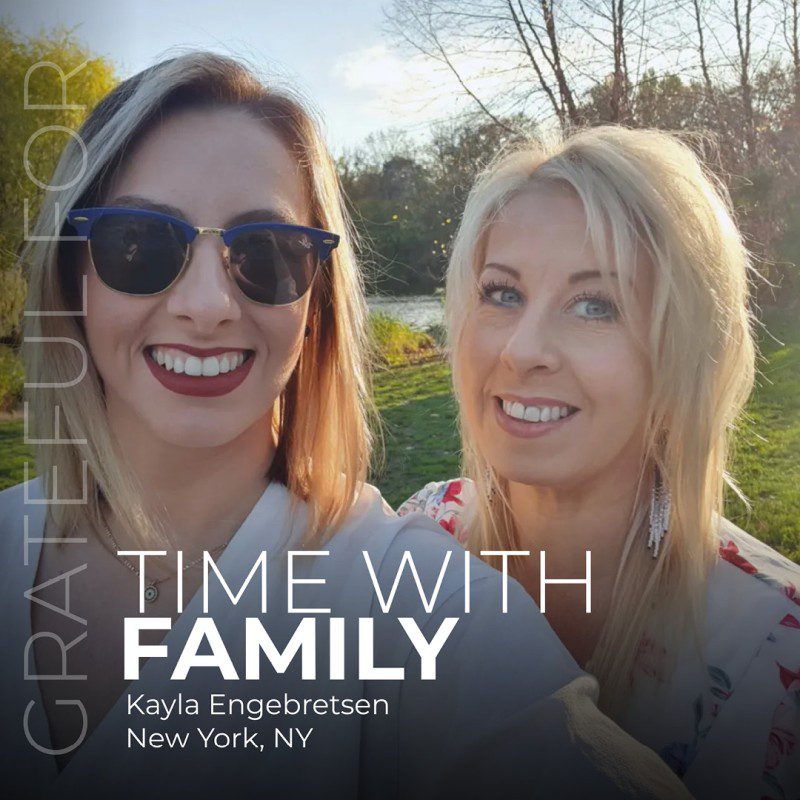 I'm grateful that my mum was able to visit from Ireland for the Thanksgiving holiday so we can spend time together – I haven't seen her in person in over a year!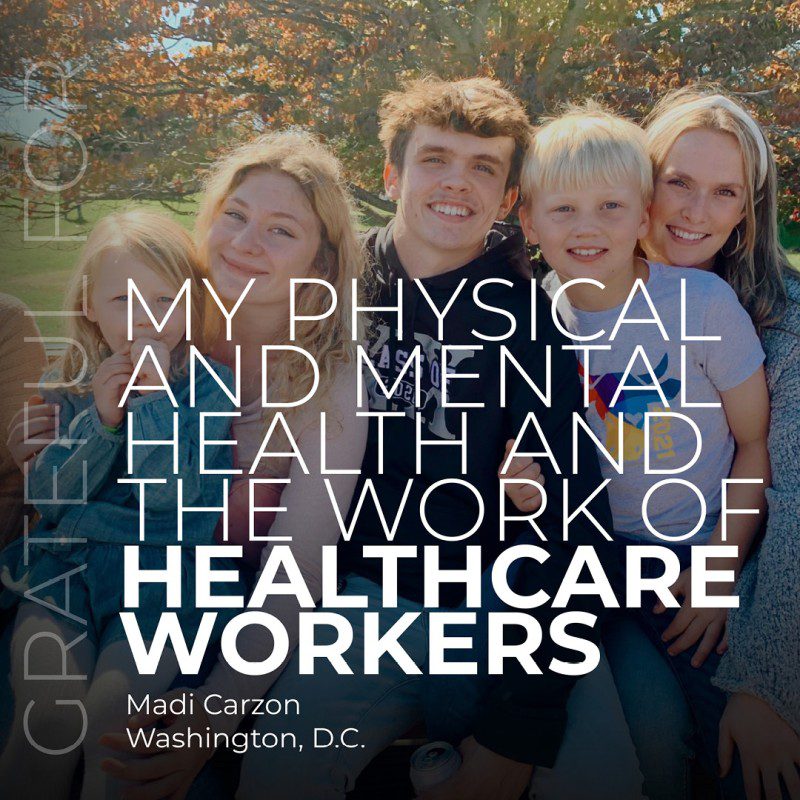 The selflessness of these providers and caretakers has safeguarded me and my family so we can spend another holiday together.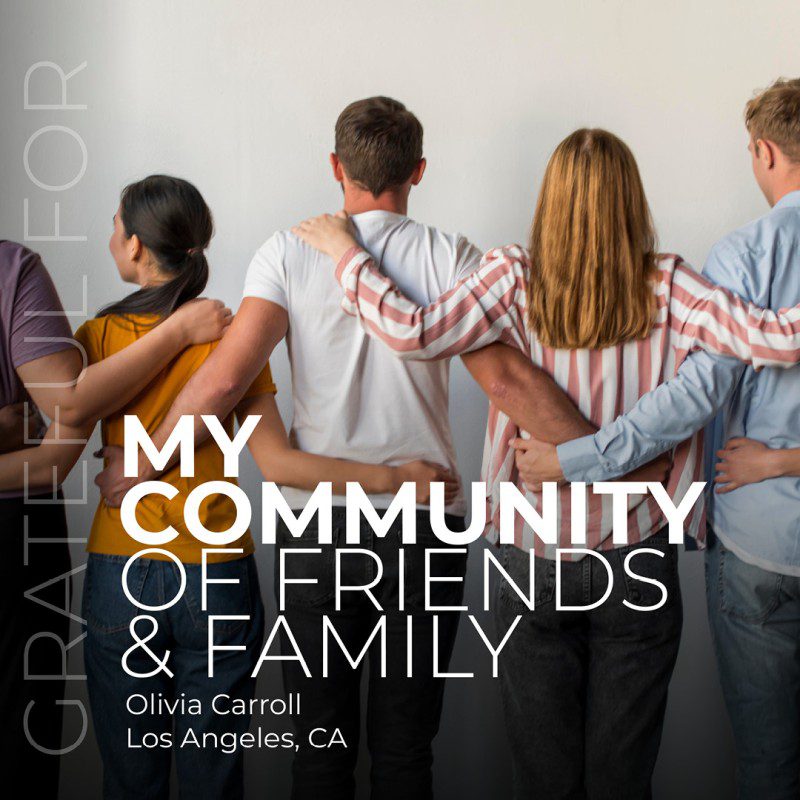 It makes life so fulfilling to be surrounded by interesting, fun, accepting people who rally around you and make every day a celebration.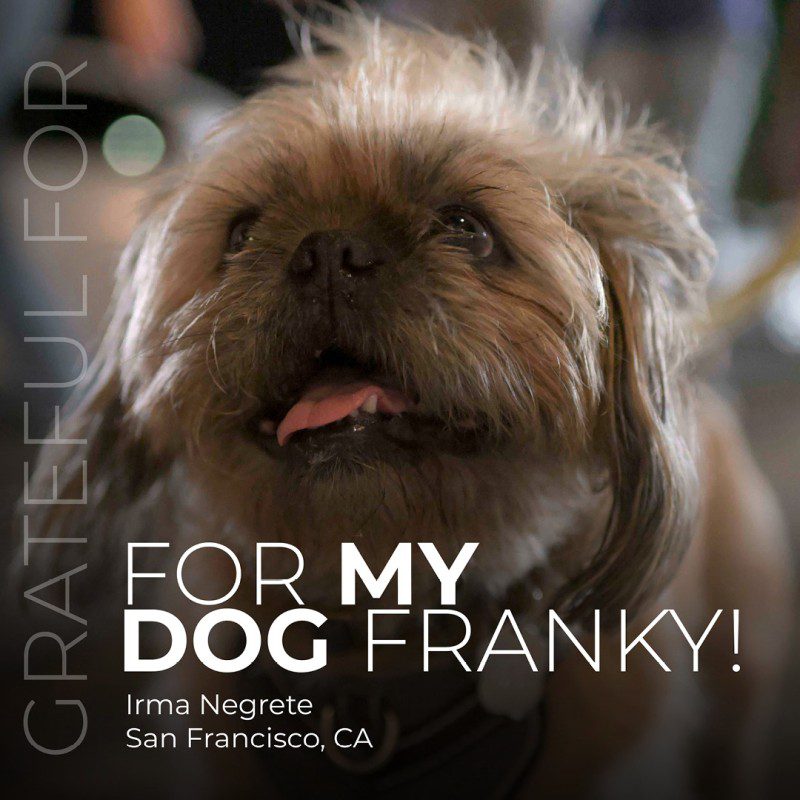 He makes working remote a little less lonely.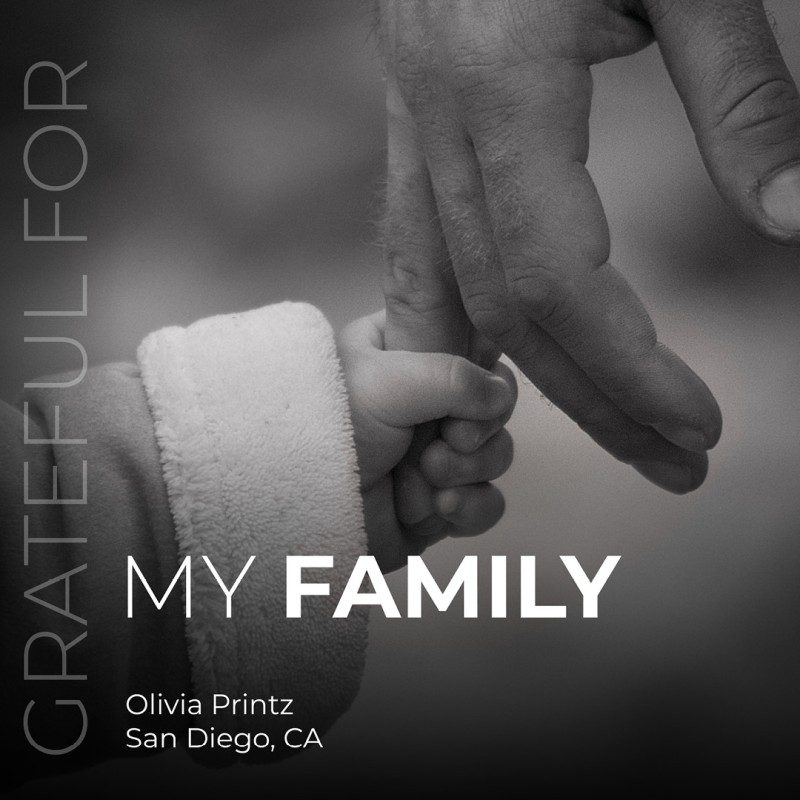 My husband and daughter are my biggest fans and make me a better person on the daily.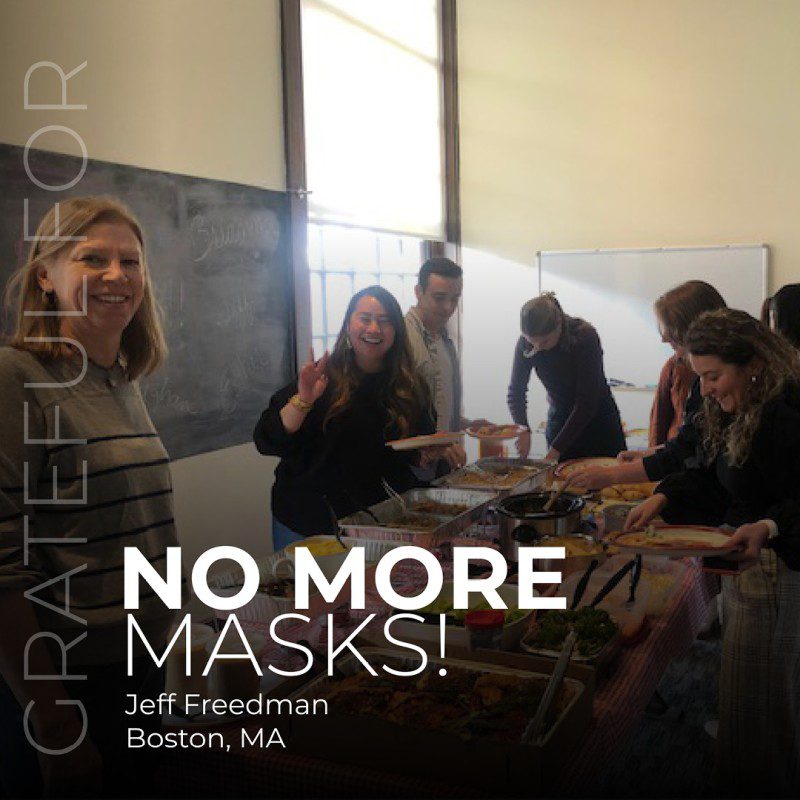 We get to see more smiles – and smiles are contagious. (Also, wearing a mask is really uncomfortable.)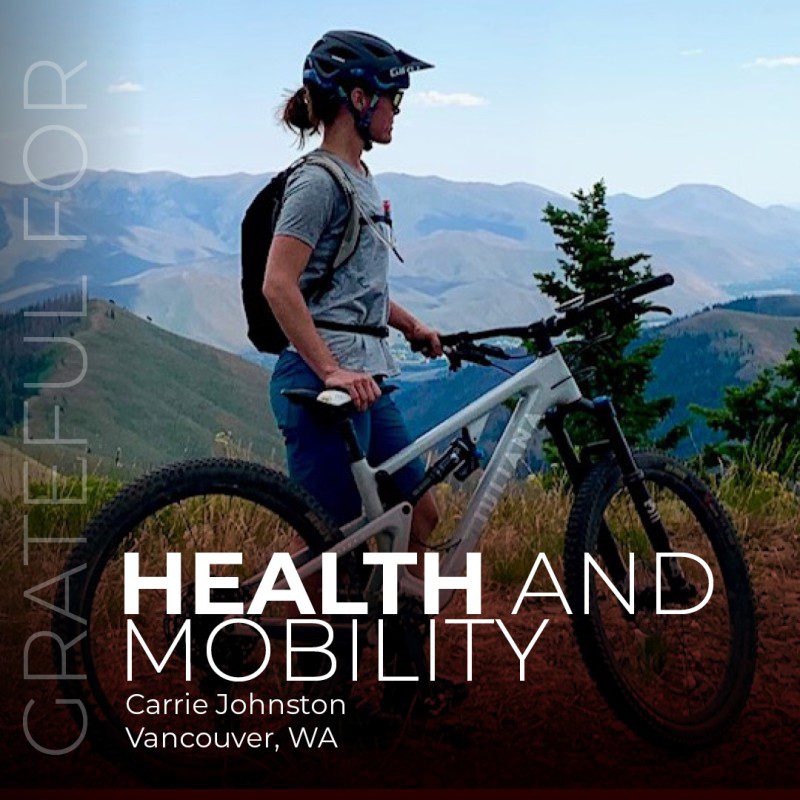 Everything else I love and am grateful for hinges on my ability to move and feel good physically. I work hard to maintain fitness and avoid injury, but I realize that much of it is sheer luck–and I'm grateful for every day that it doesn't run out.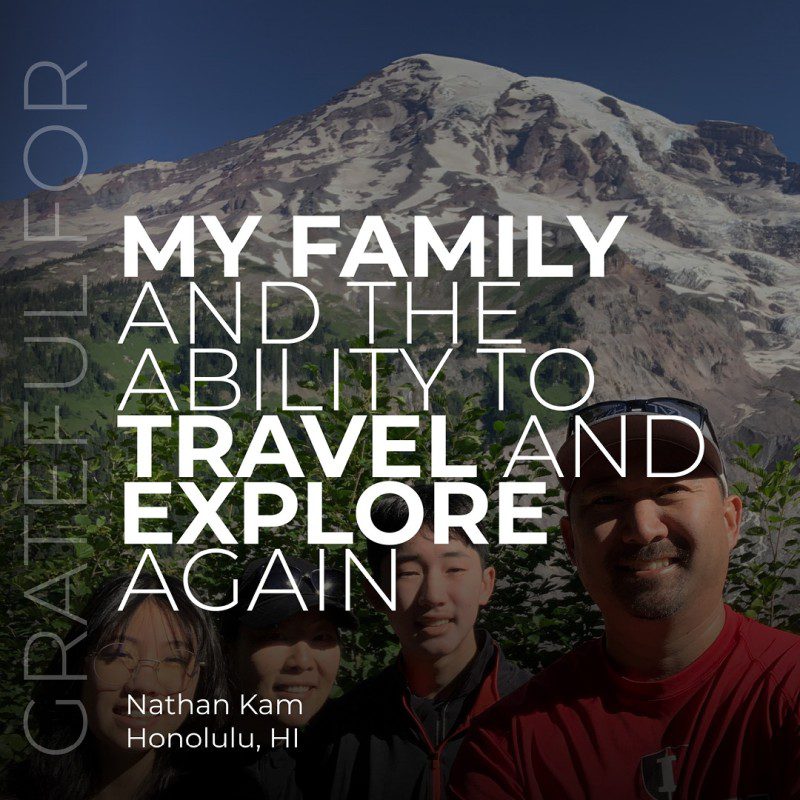 As a family, we have developed a great love of travel to learn about other places, cultures and people. Not to mention, eat some great food. The pandemic obviously put a halt to a lot of that, however, we're not back on the travel bandwagon once again.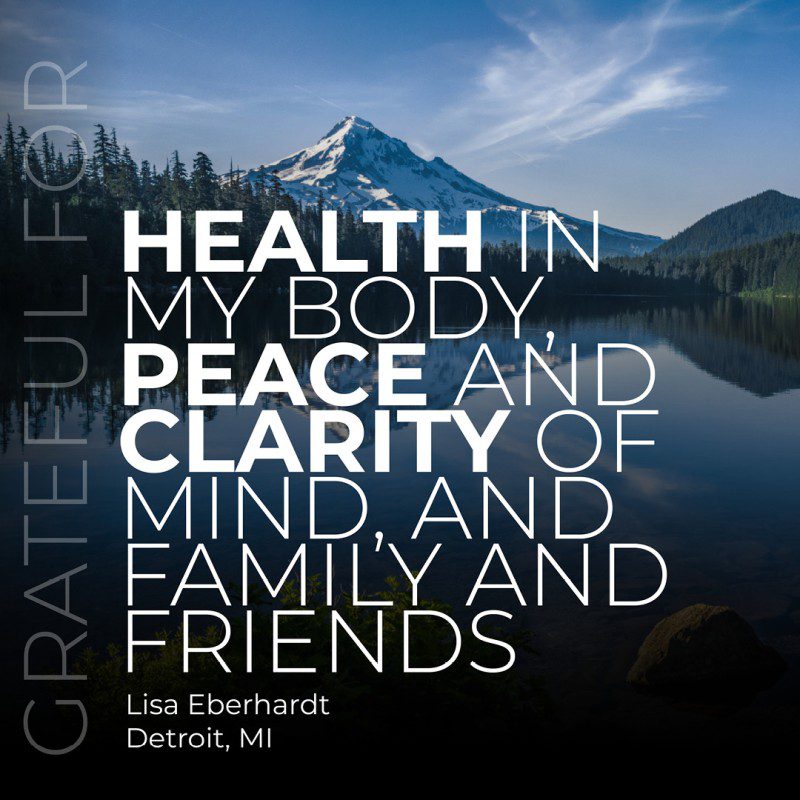 Even with all of the things happening in the world around us, I truly believe that each of these things have kept me empowered and encouraged to be a blessing to other people.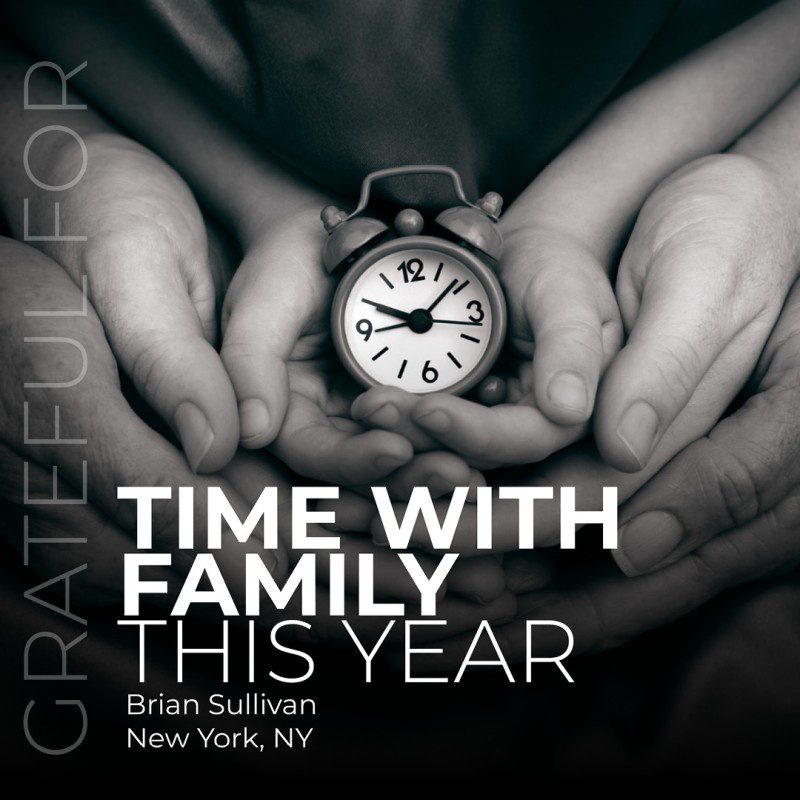 What could be more important?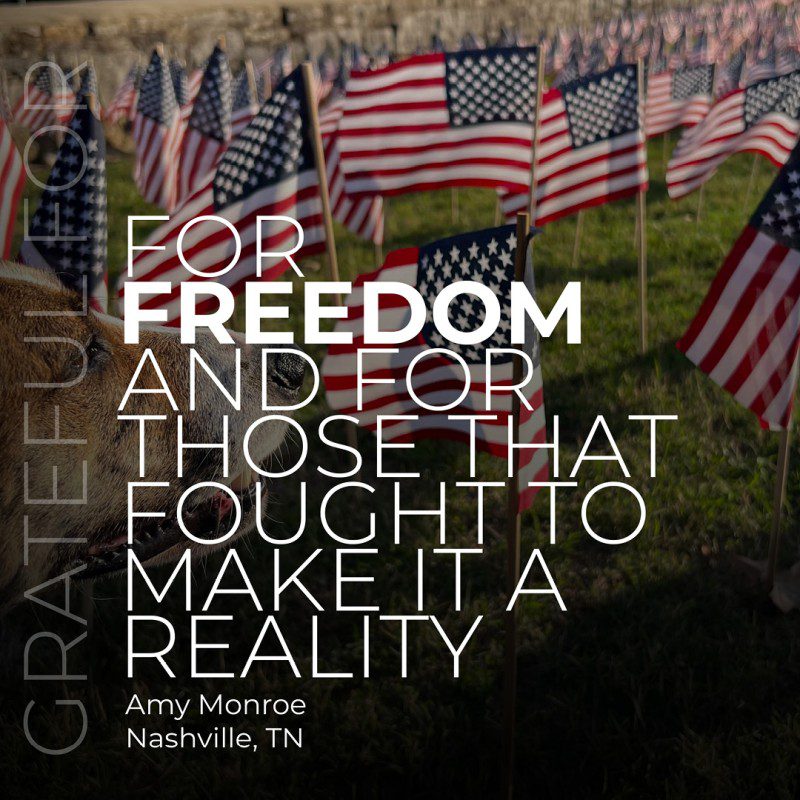 As quoted by Jane Eyre, "I am no bird; and no net ensnares me; I am a free human being with an independent will."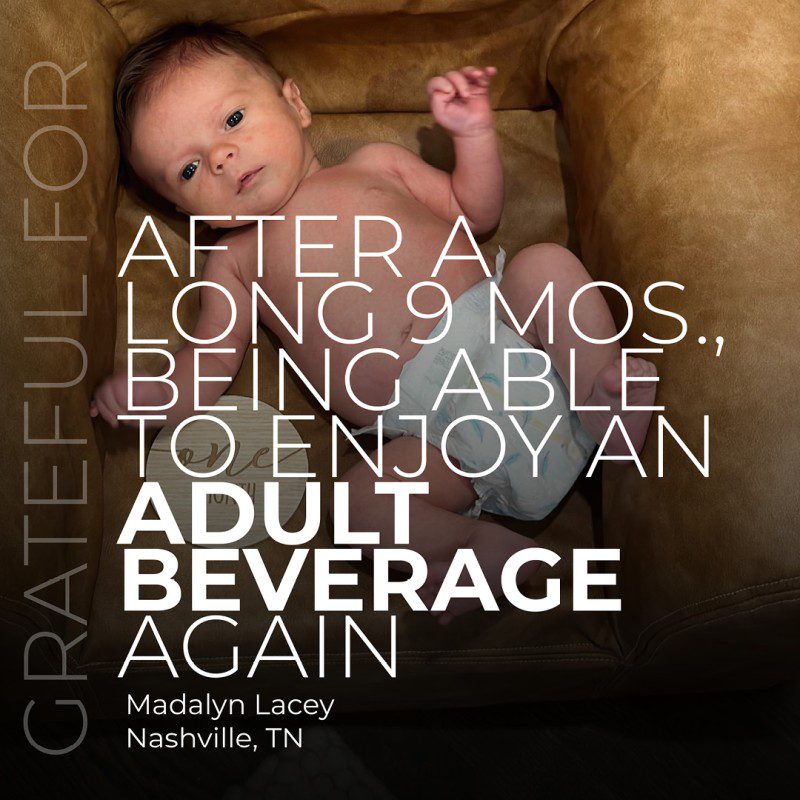 After a healthy pregnancy, it helps me cope with the new little Gremlin who now inhabits our household, terrorizes our dog, makes me cry on a weekly basis and pushes my husband's blood pressure to unhealthy levels.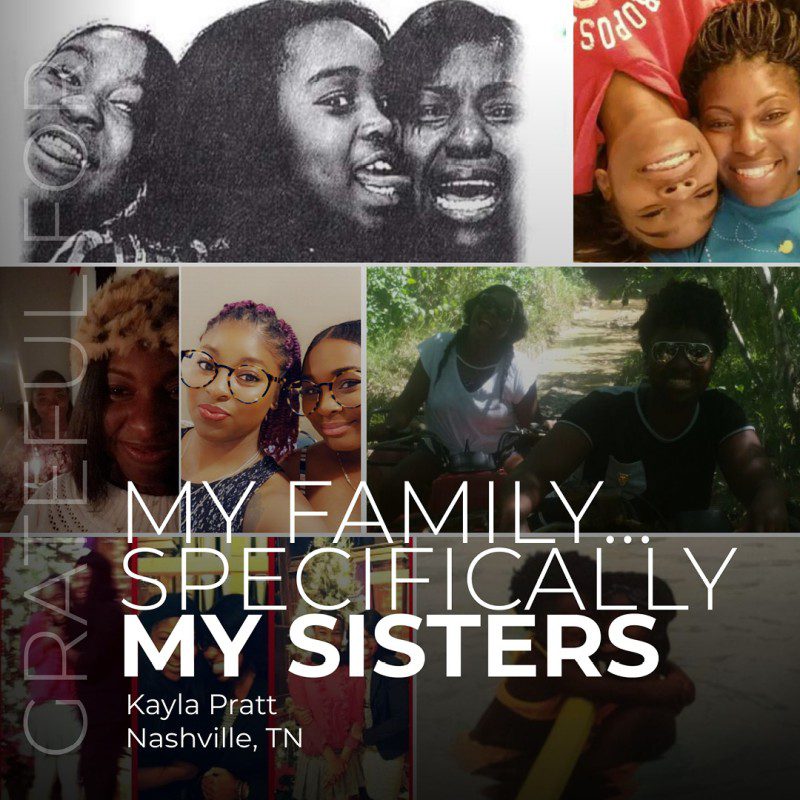 I wouldn't be who I am today without them. Whether it is a lesson I learned in responsibility (being the eldest comes with that), a shoulder to lean on, silent support or solidarity. My sisters are EVERYTHING to me. And they keep me young!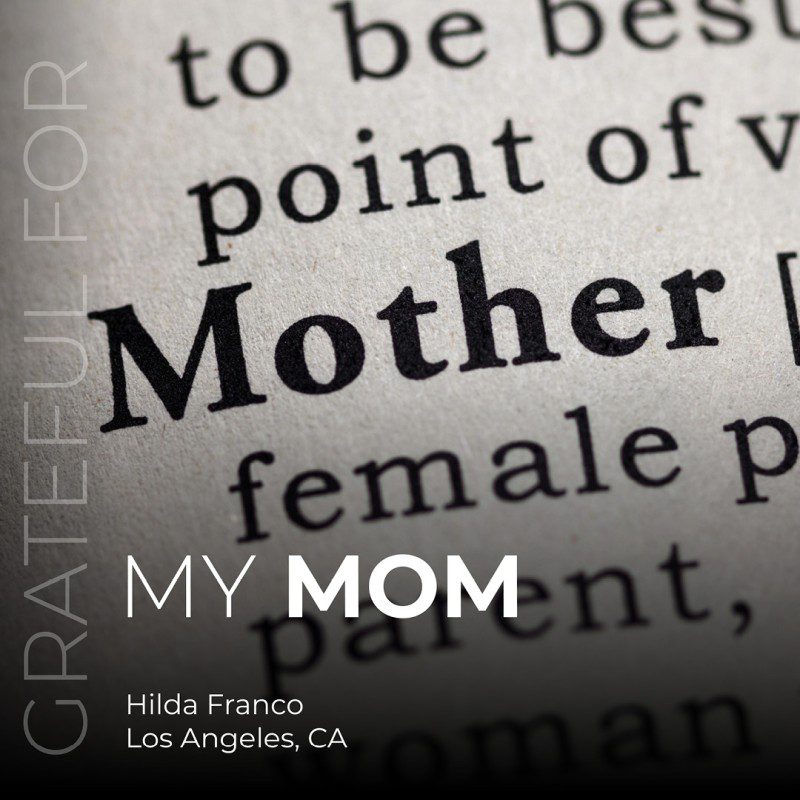 She's my bestfriend, therapist, person who makes me laugh and so much more.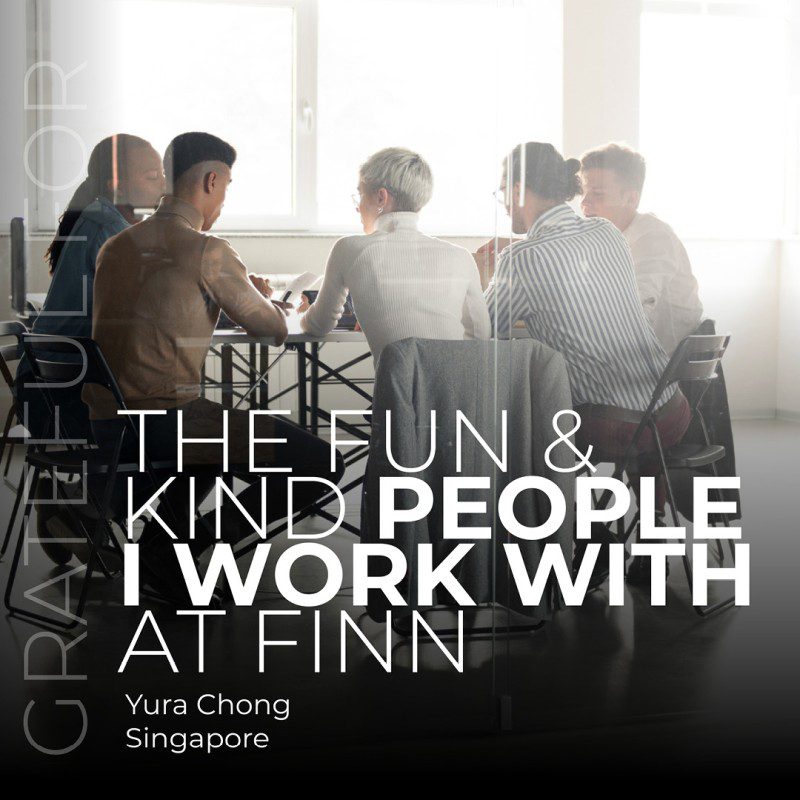 We spend around 1/3 (or more) of our time at work. The people make it so easy for me to find happiness and meaning at work.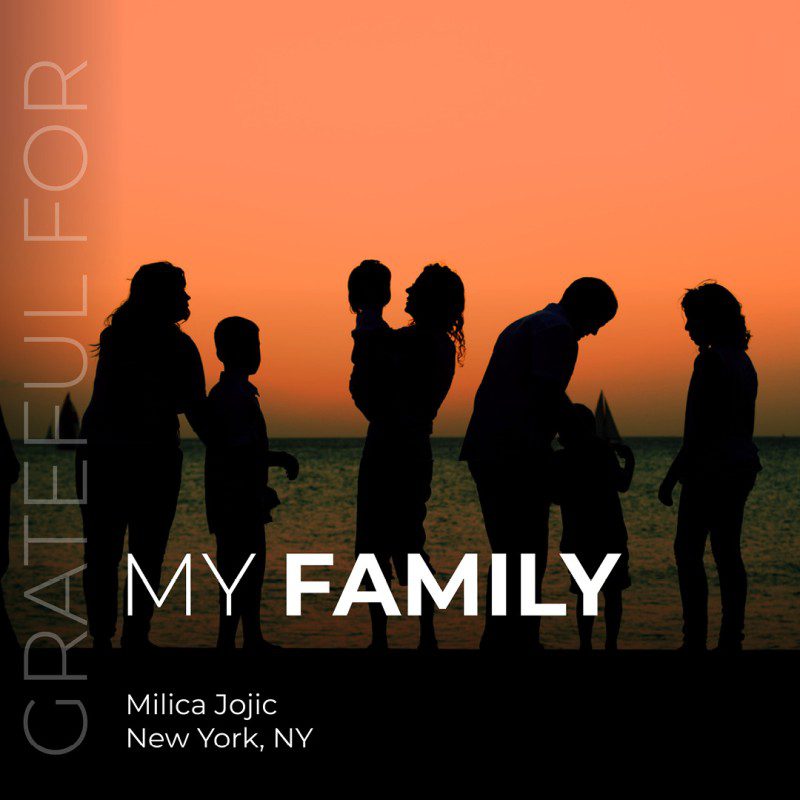 Because they support my dreams and encourage me to always follow them.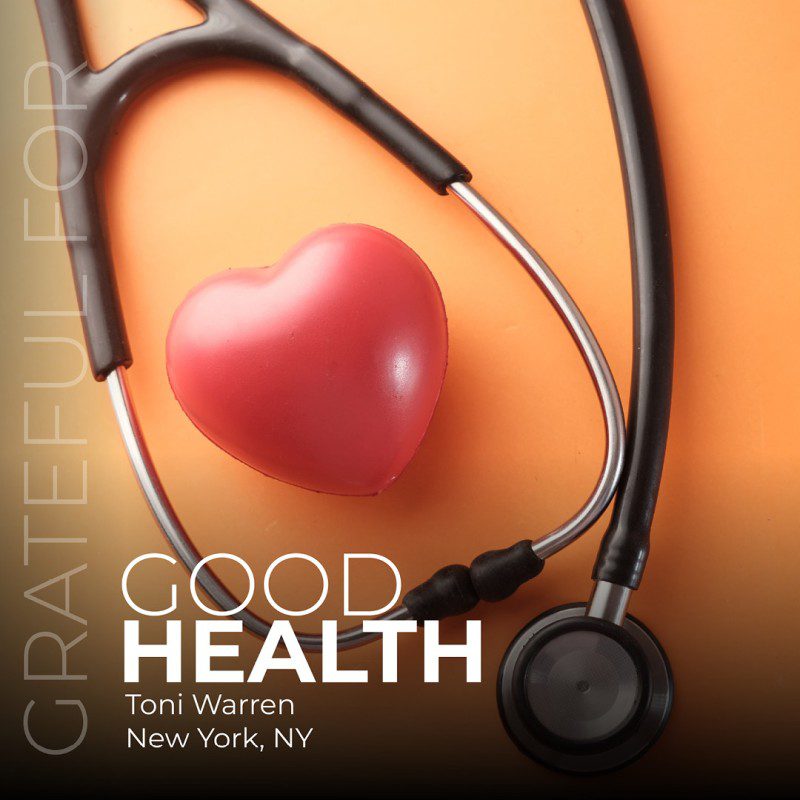 Without good health there are a lot of activities I would not be able to do and enjoy. Health is wellness.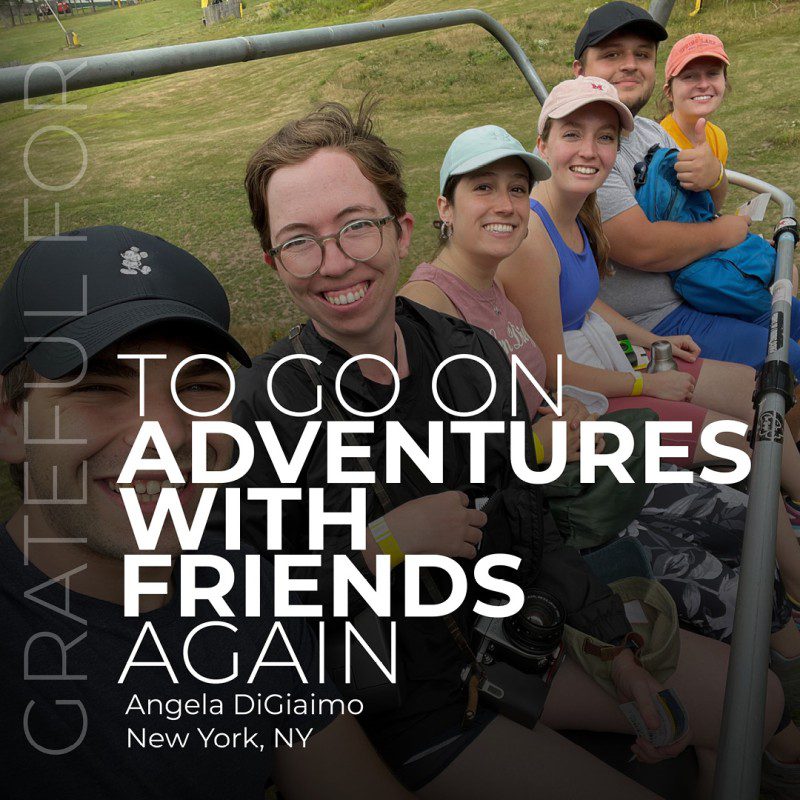 It's important to stay connected and maintain relationships with those who you care about even in the face of a pandemic.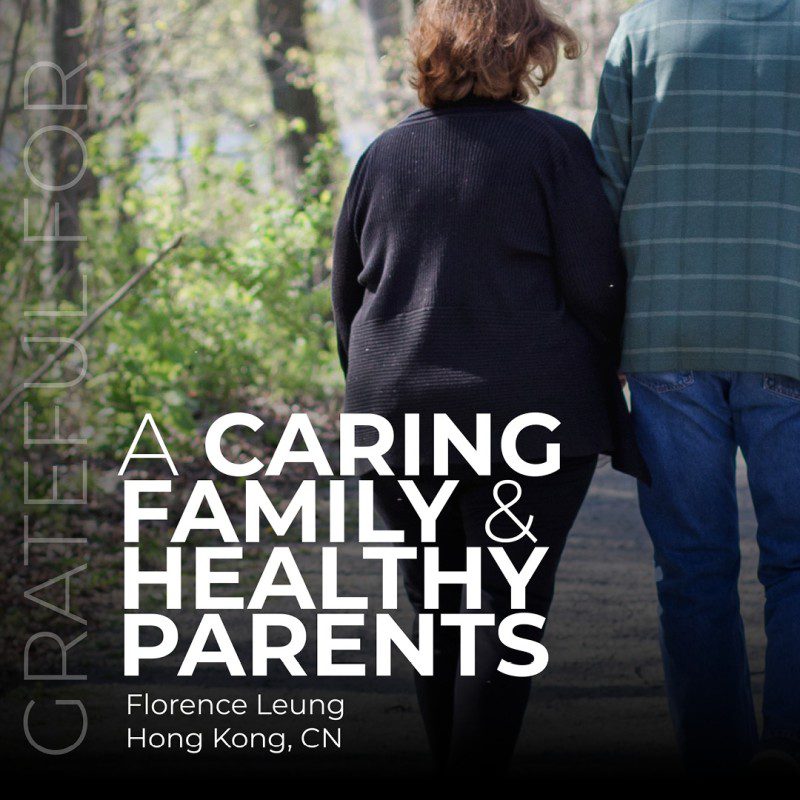 I grew up in a caring family that supported me in many ways. Knowing there is always someone I can rely on allows me to live the way I want and be my true self. And I am glad to see my parents are healthy and can enjoy their lives after retirement.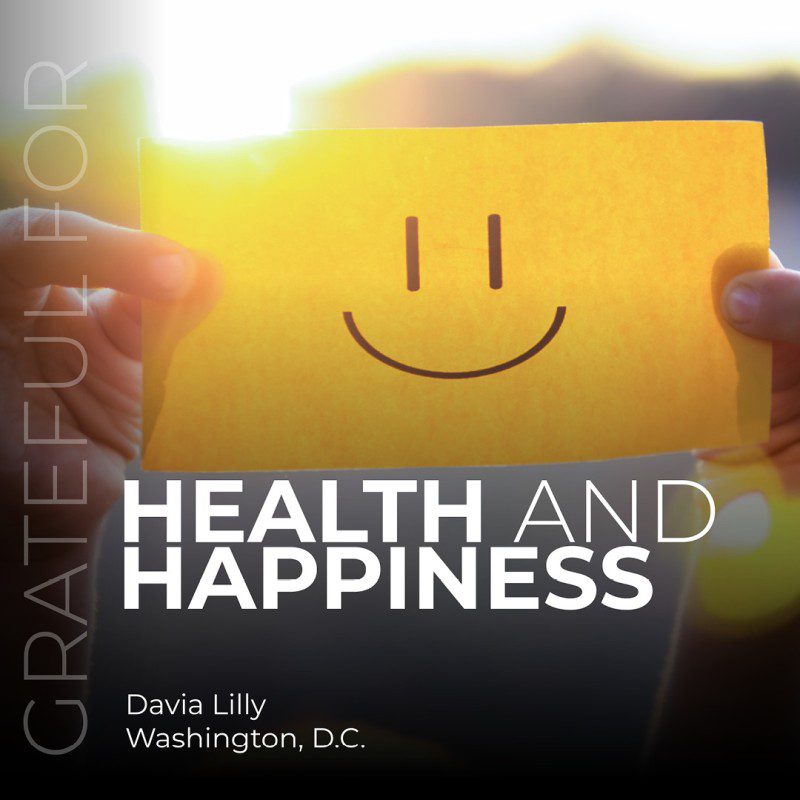 Many times we take these two gifts for granted.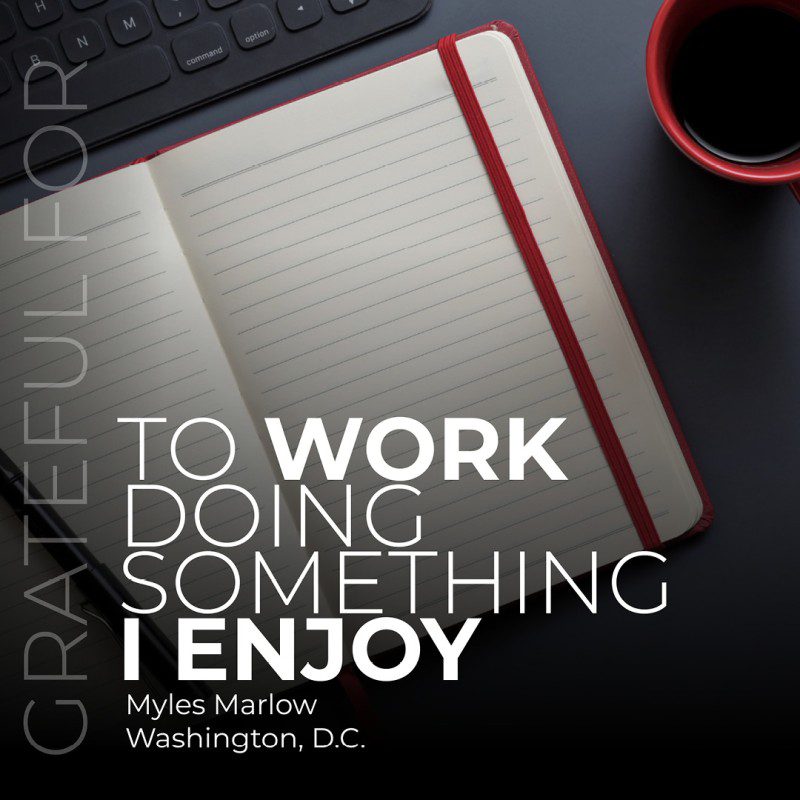 I'm grateful because none of that is something to be taken for granted.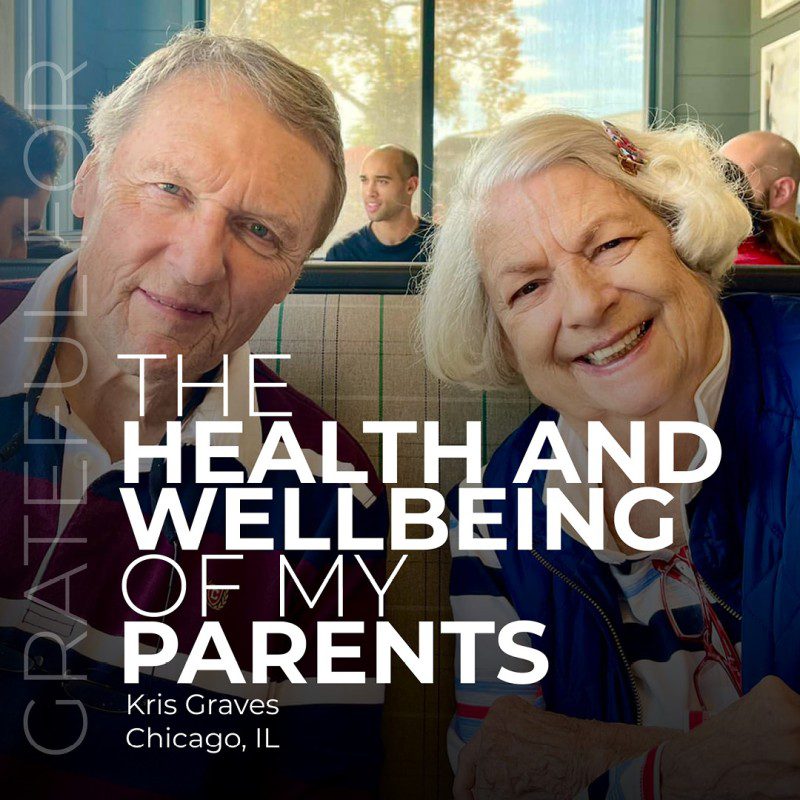 I know not everyone is as fortunate at my age to enjoy these special times with their parents. We are having more fun these days, and I am cherishing every single moment.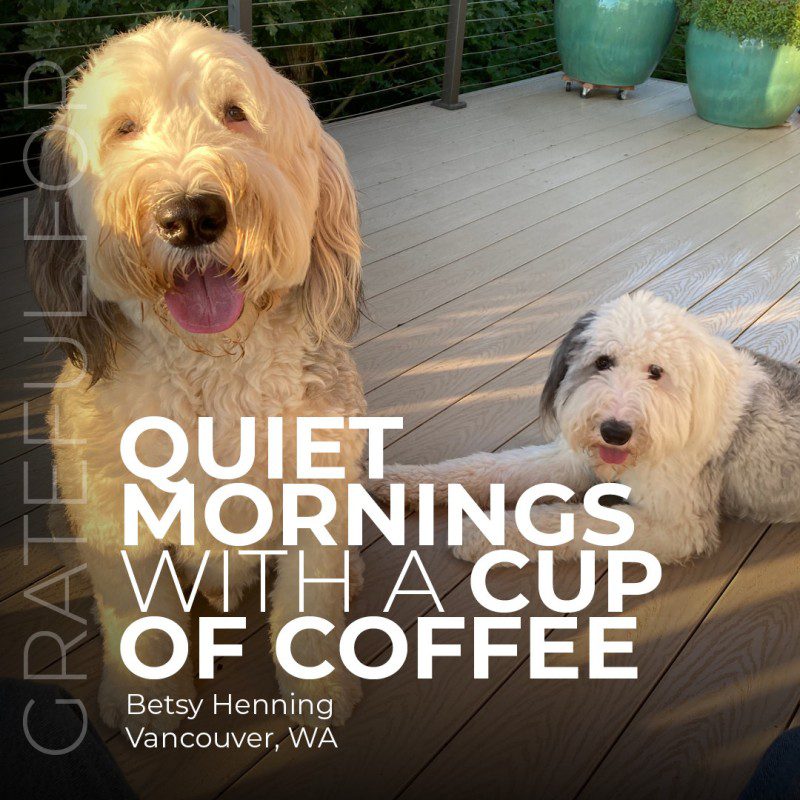 It gives me time to myself before my workday takes off.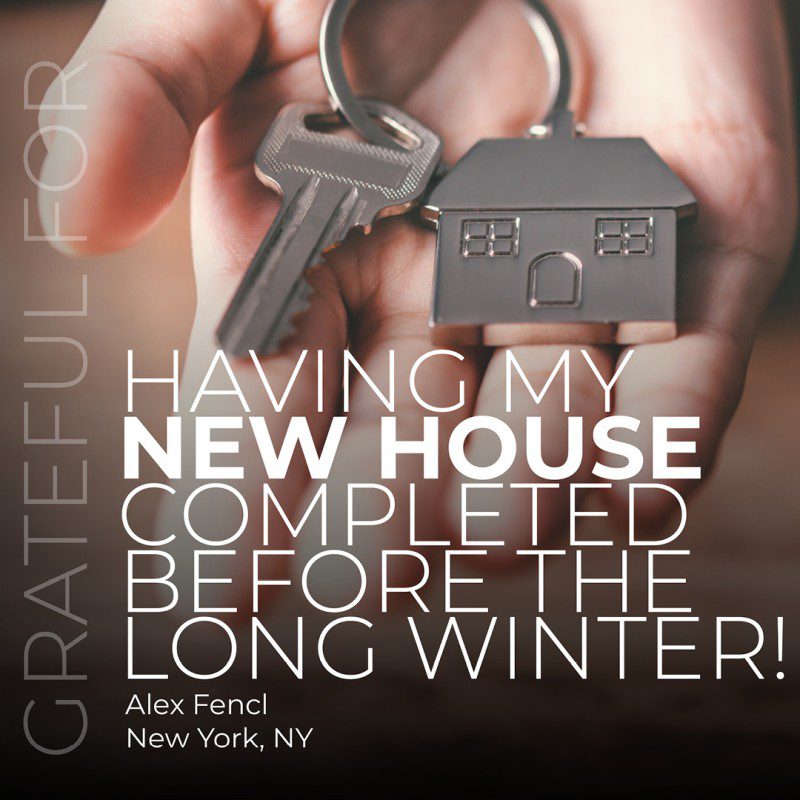 Grateful that my kids will have a new backyard to explore.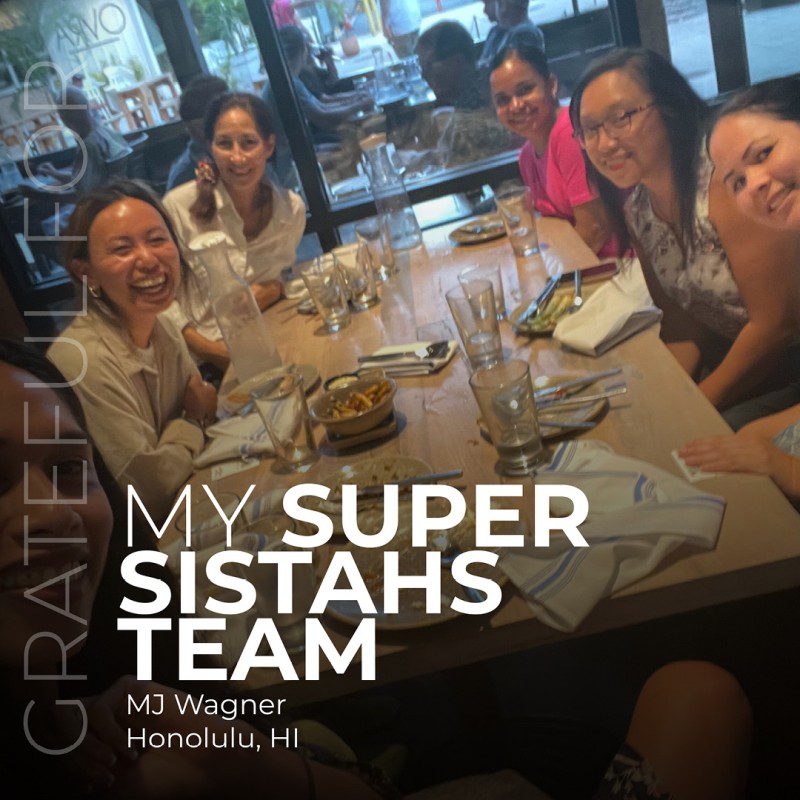 They are the absolute best. Smart, caring women who not only have each other's backs, but care for their community as well (missing from photo: our latest Sistah. Welcome, Britt)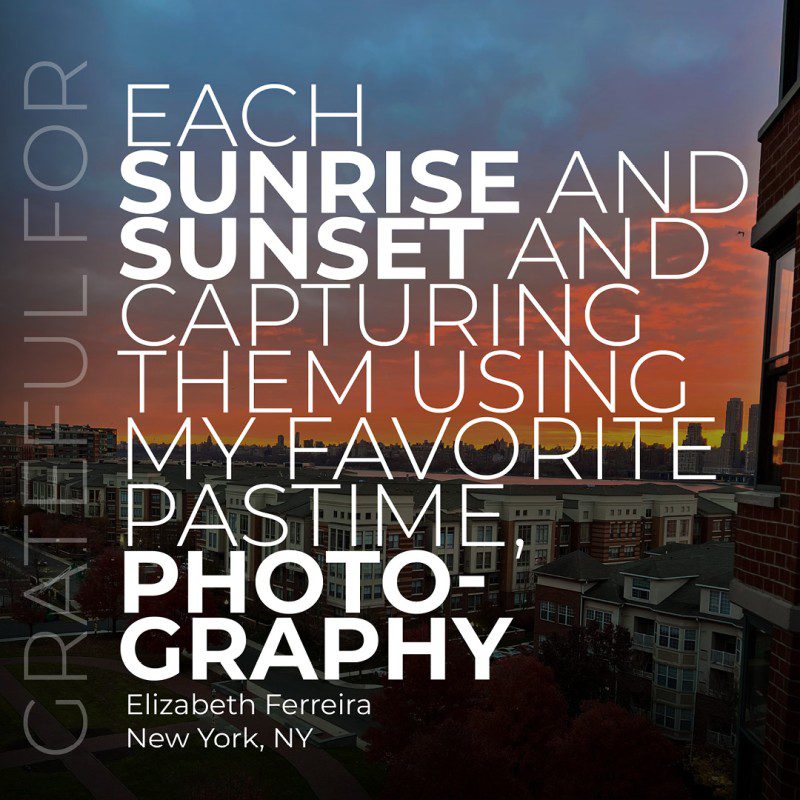 When I'm caught up in the natural beauty of the Earth, I rid myself of any distractions and feel higher levels of satisfaction and gratitude for what's happening in front of me. Each morning, I try to be thankful for what the day will bring and in the evening, to be thankful for the moments I've experienced, both big and small.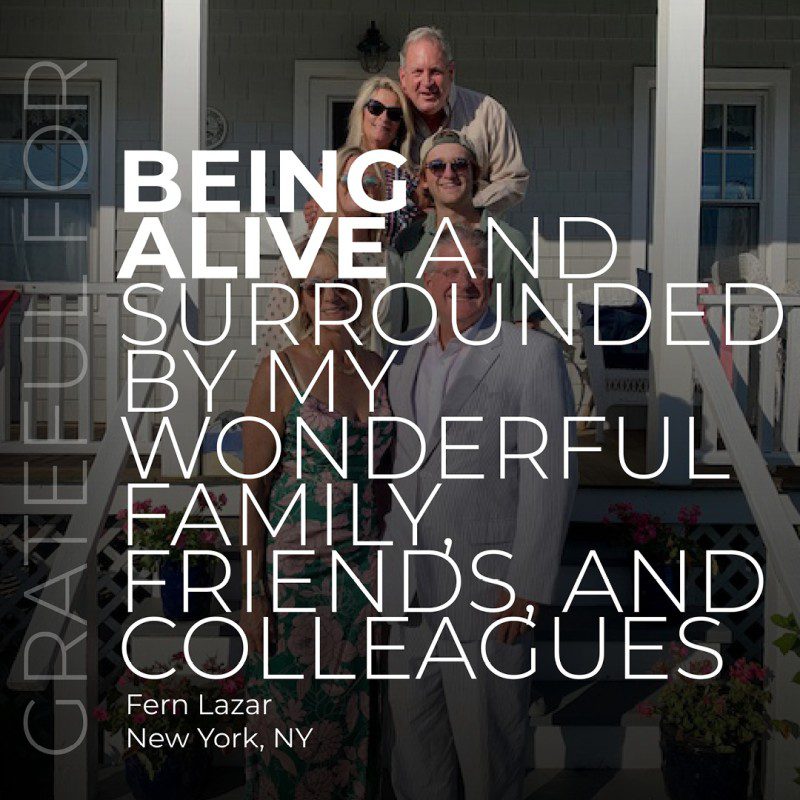 With all of the tragedy that surrounds us, to be enveloped by love and joy is a blessing that I do not take for granted.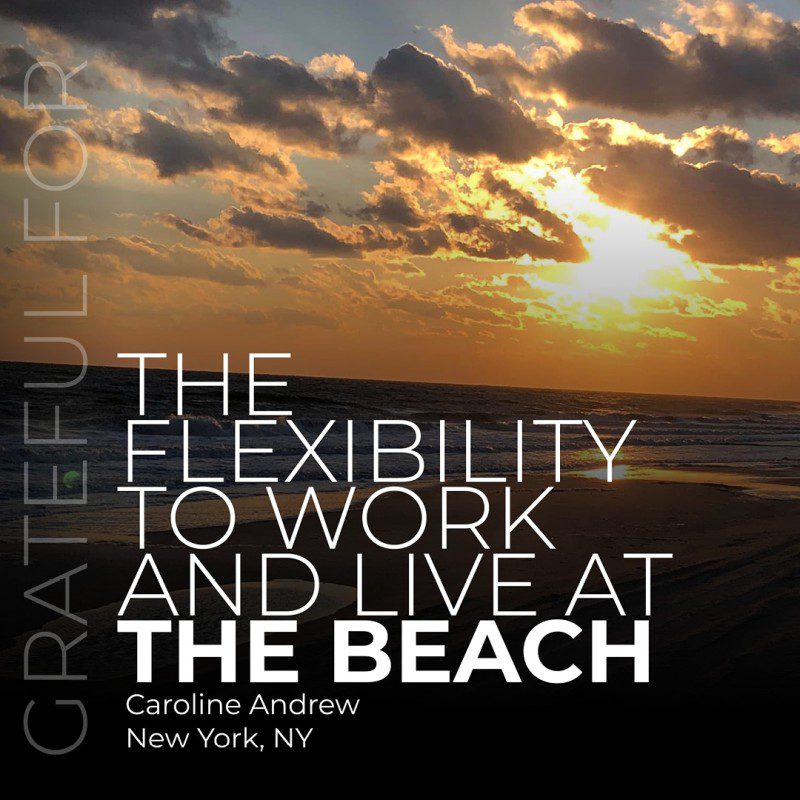 Not having to commute every day allows me to enjoy more time with my family, and see the ocean almost every day.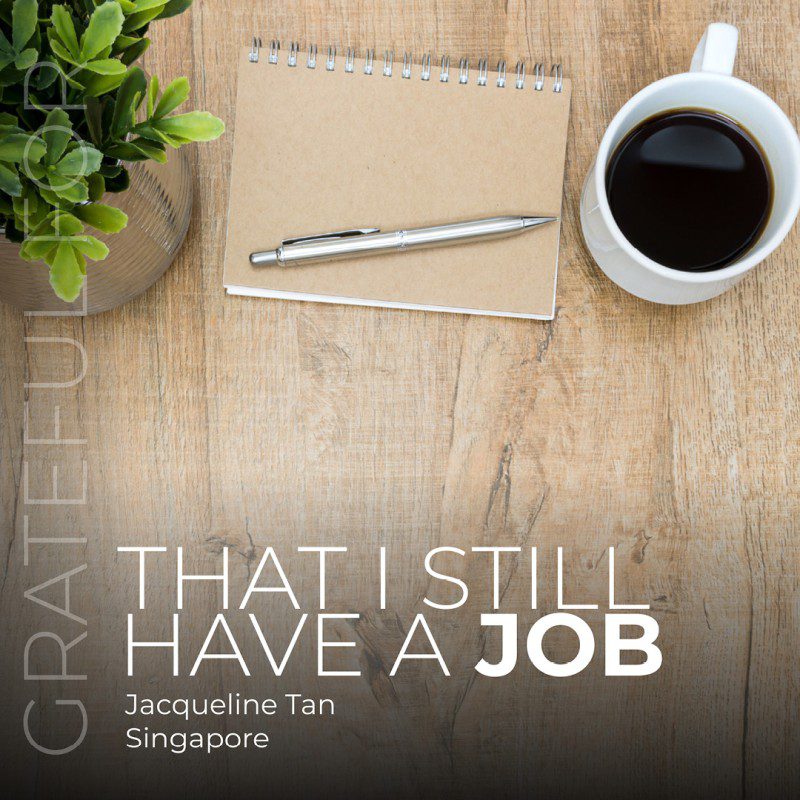 That I am still able to provide for my family.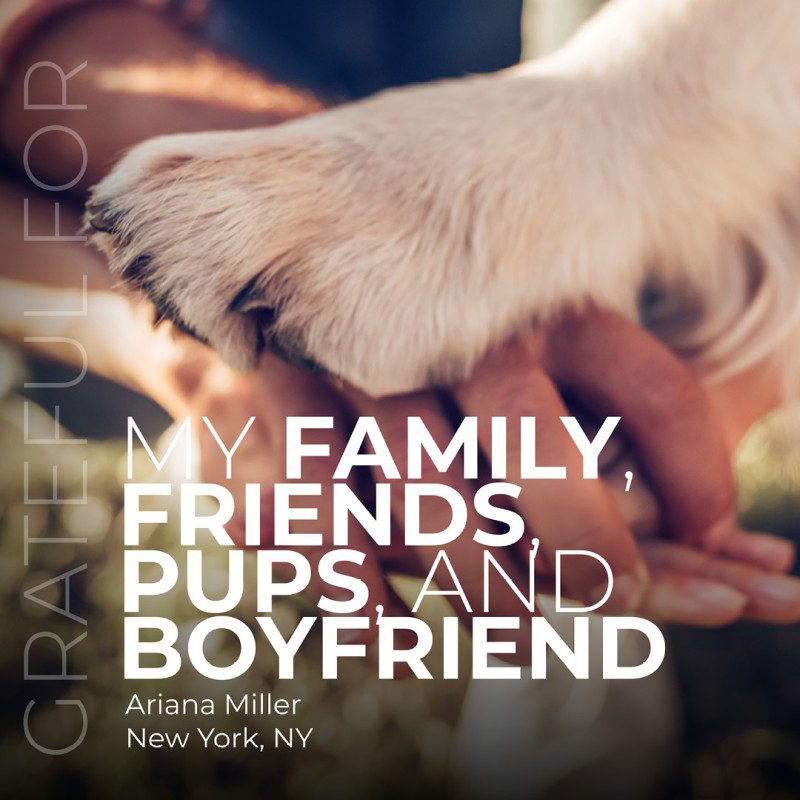 They bring me so much joy!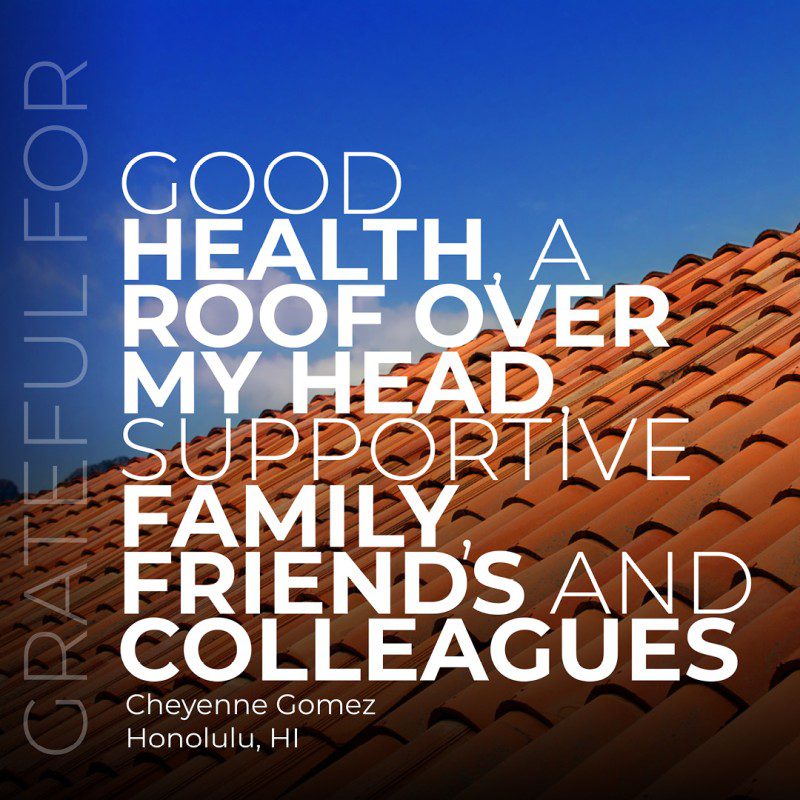 It's been a tough year and I know many are going through tougher times than my own, and I'm happy I don't have to worry about those things.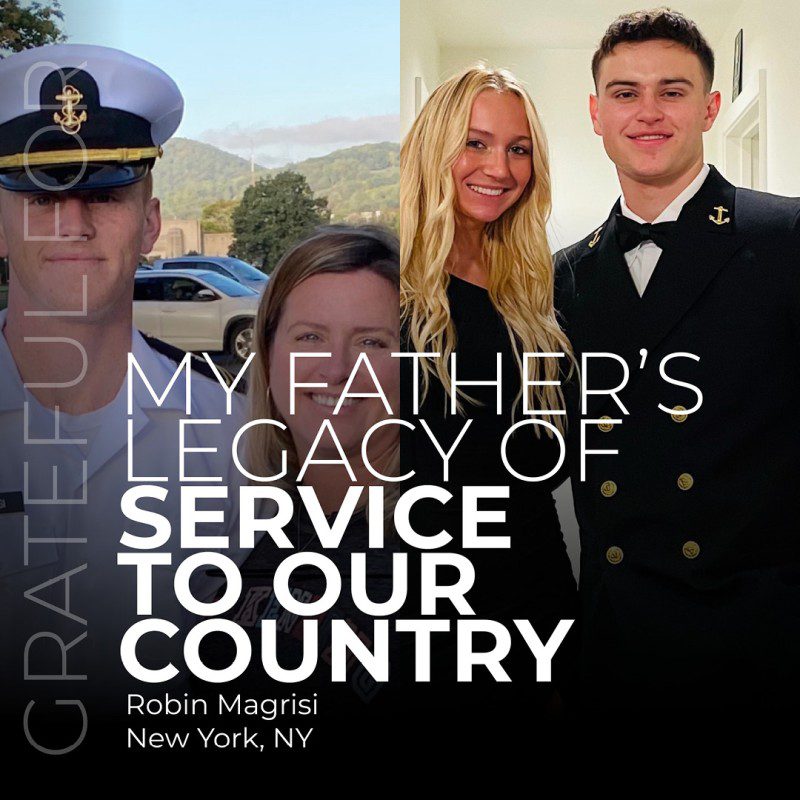 Both of my sons are attending college on US Navy ROTC scholarships in pursuit of careers as Navy pilots, just like my father. Their, and all service members, commitments to our nation is both honorable and admirable, ultimately preserving the freedoms we take for granted every day.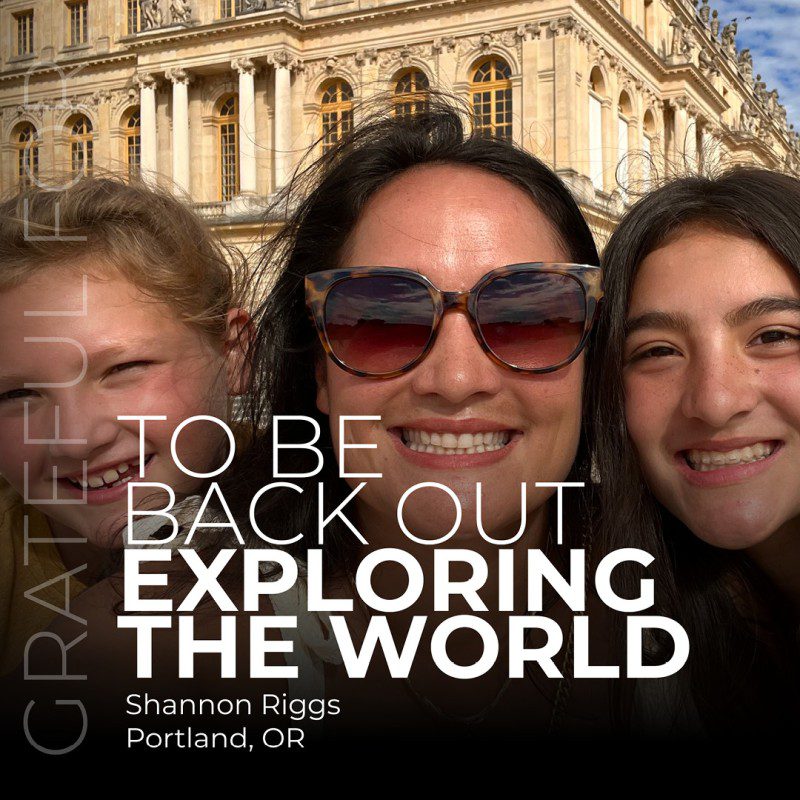 I find travel to be energizing. Getting to know new places and people renews my creativity and inspires many of my strategies.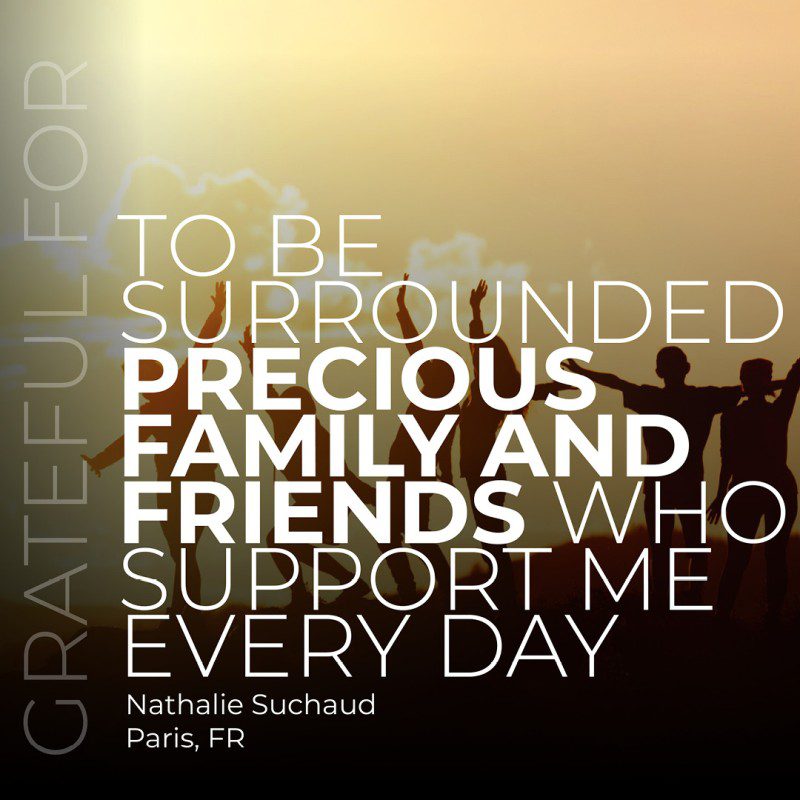 It allows me to move forward in life with confidence, and to realise a little bit more every day the importance of appreciating the present moment.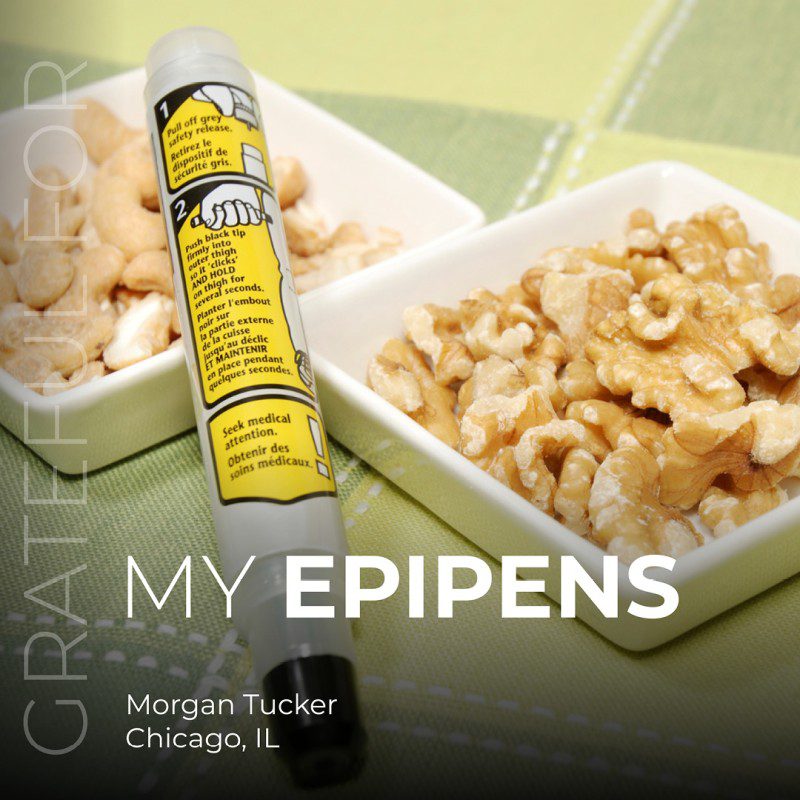 I have severe food allergies, and having my EpiPens on me make me feel safer when living my life. I recently had an allergic reaction that landed me in the hospital, but I was grateful there was something I could use to help me right away. These are lifesaving and should be free for all!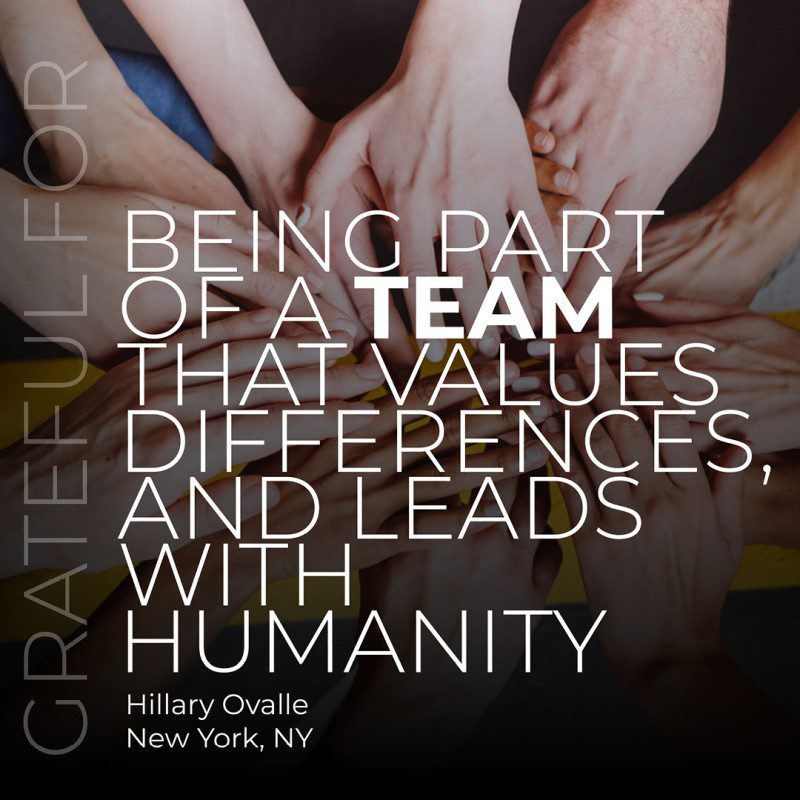 It makes me feel seen and valued. Like I don't need to be someone else at my workplace.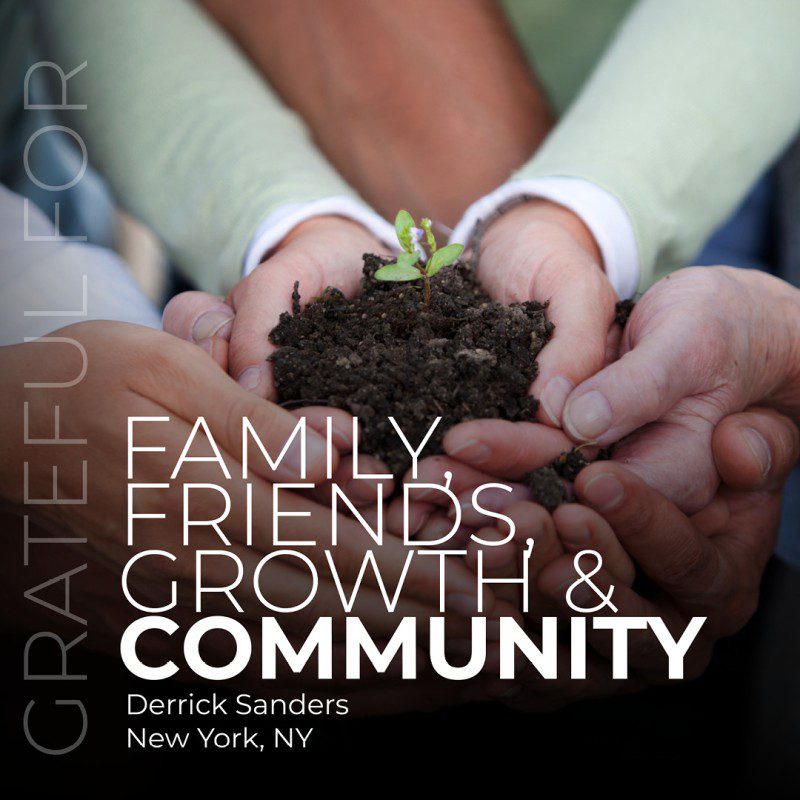 Because life is short and you have to make the most of everything that comes in your life.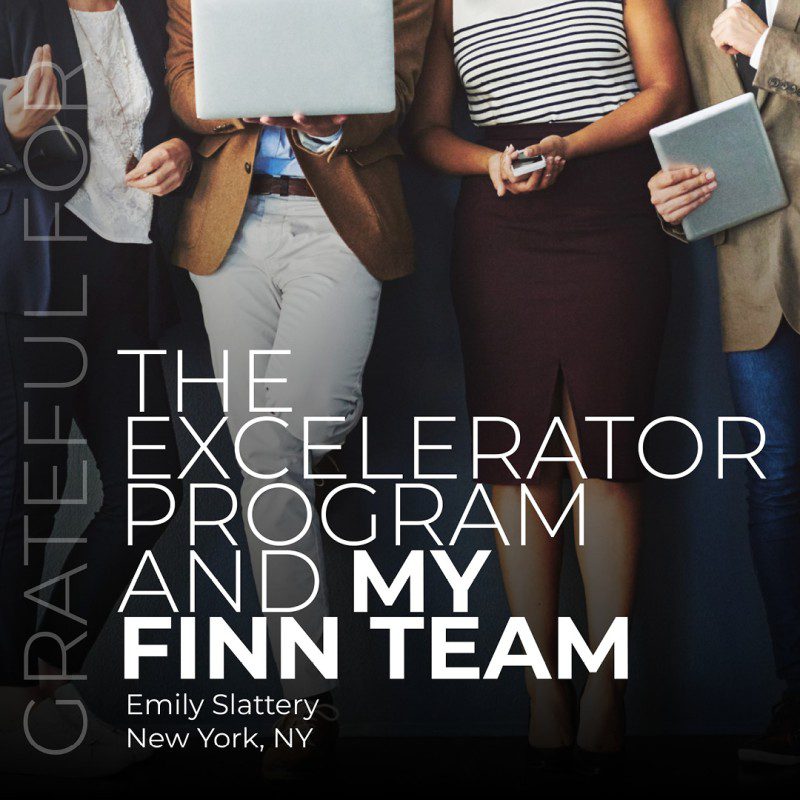 The mentorship at FINN has helped me learn and grow so much in my career post-grad. I'm looking forward to all the great things my team will do in 2023!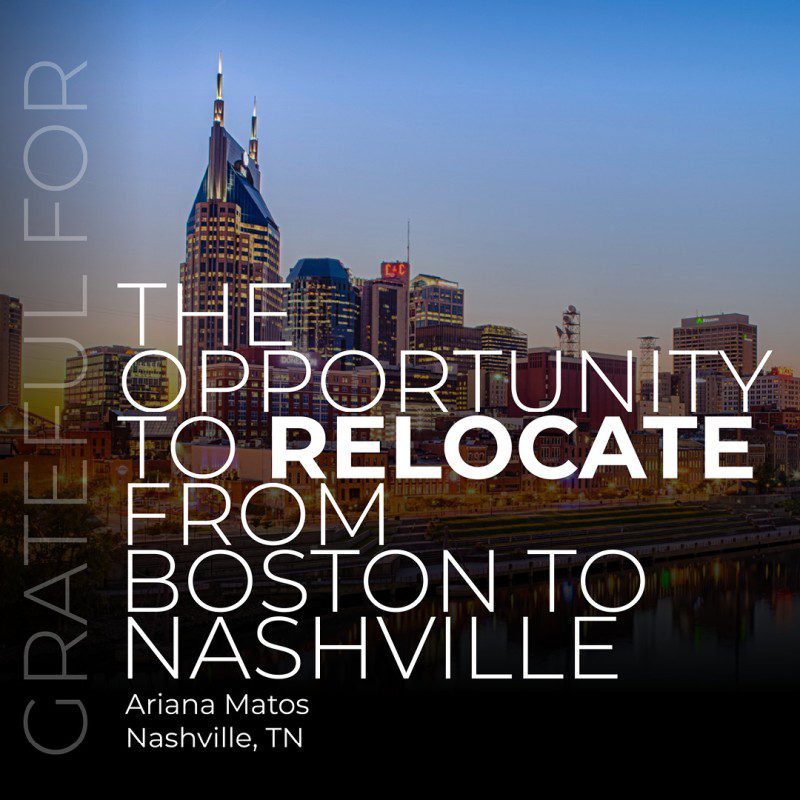 I'm grateful for this experience because I've proven to myself that I can take leaps of faith and trust my gut. I'm also grateful for the warm welcome by many on the health team who've taken the time to get to teach and get to know me.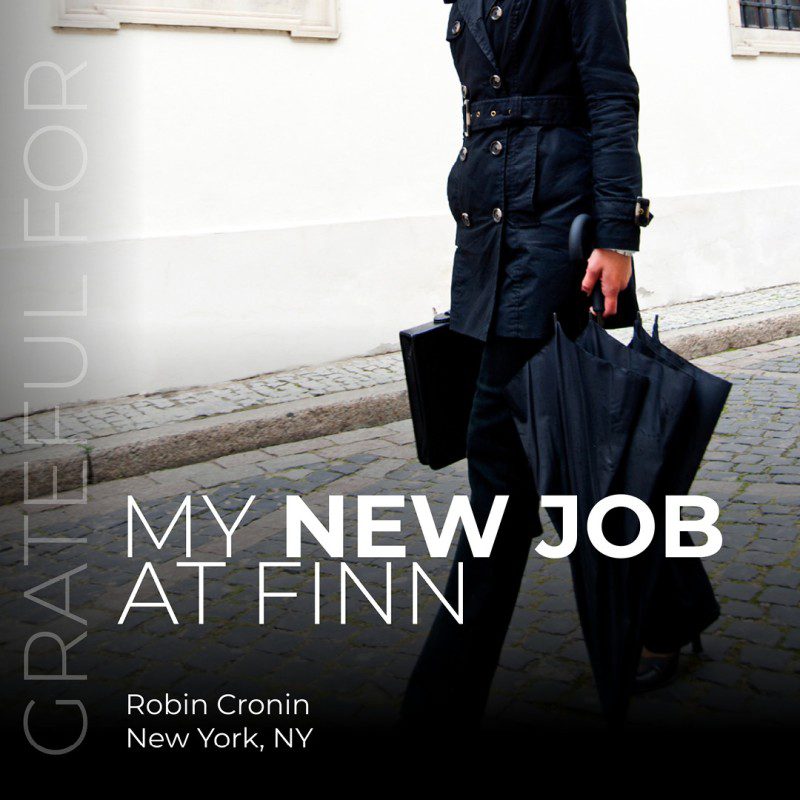 Because I wanted to work at a place that truly cares about people and the world.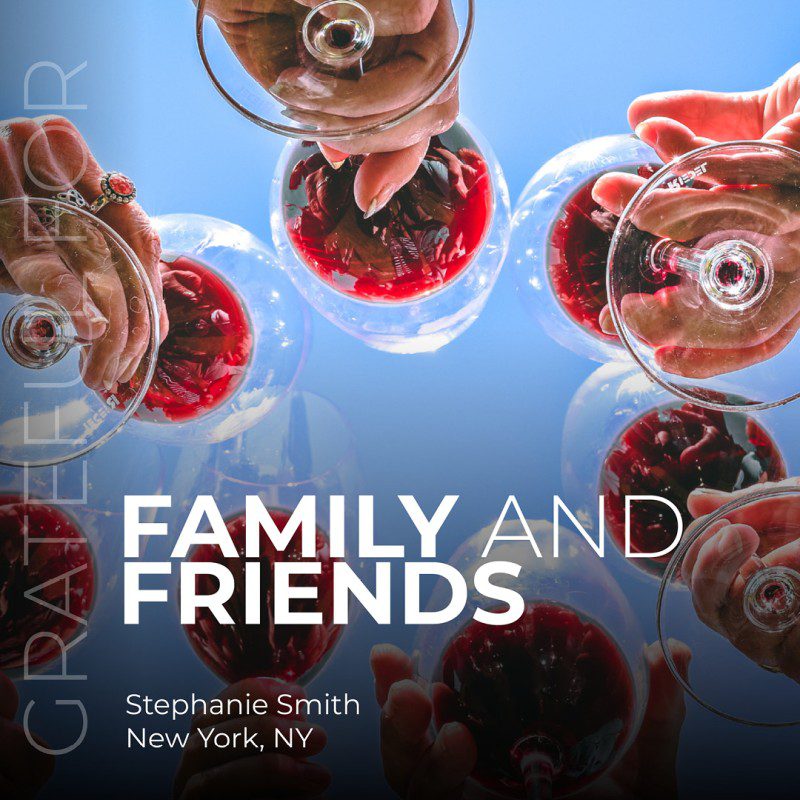 Love, laughter and support.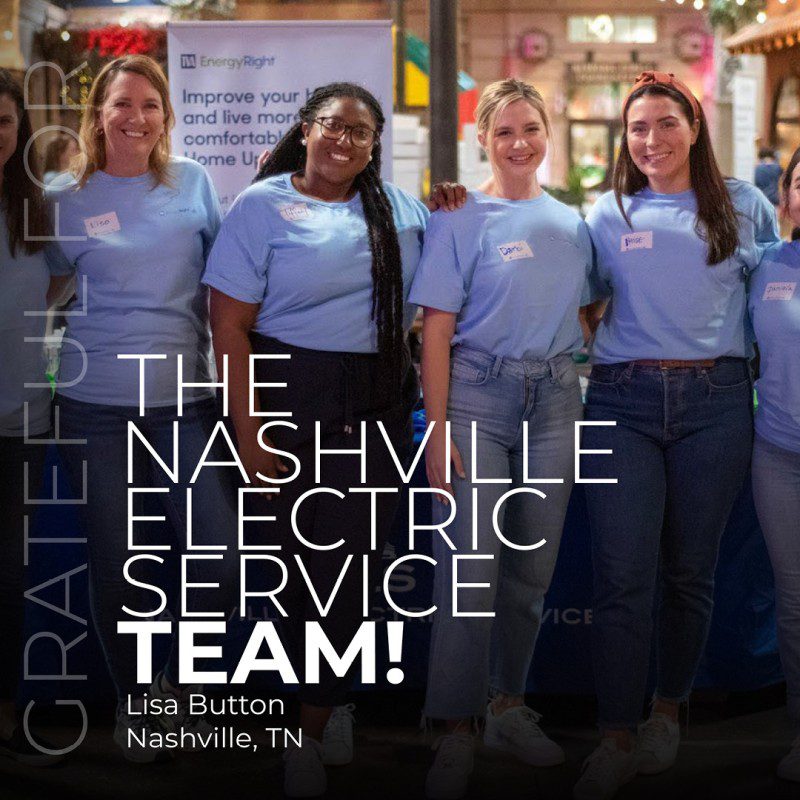 NES is a fast-paced client with a lot of moving parts. We've cultivated a team built on support and a spirit of servant leadership. Always there when help is needed, these folks rally around each other to ensure projects stay on track and everyone is lifted up.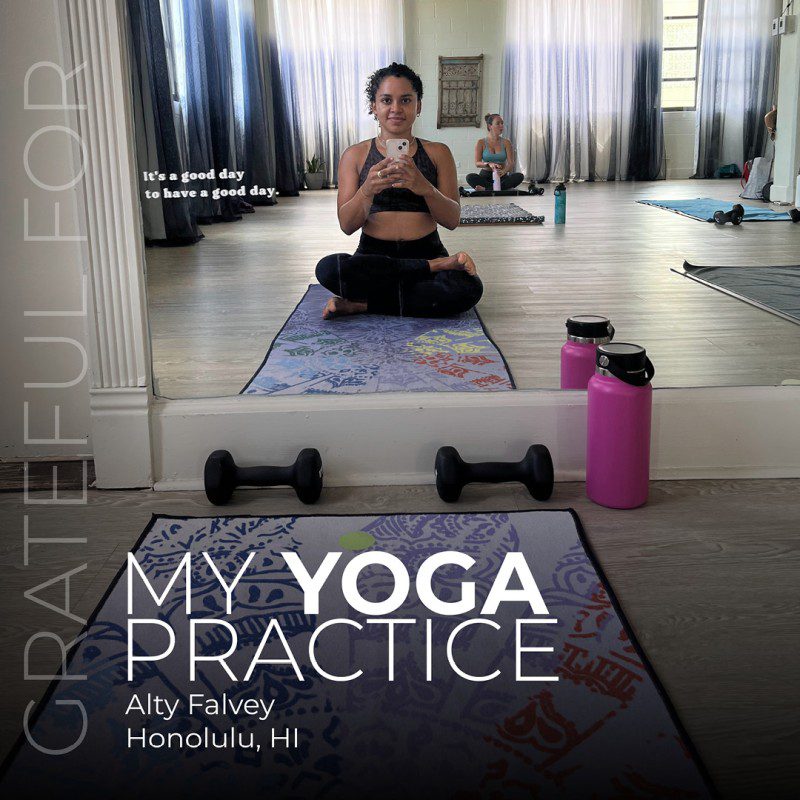 It reminds me to breathe and to connect with myself.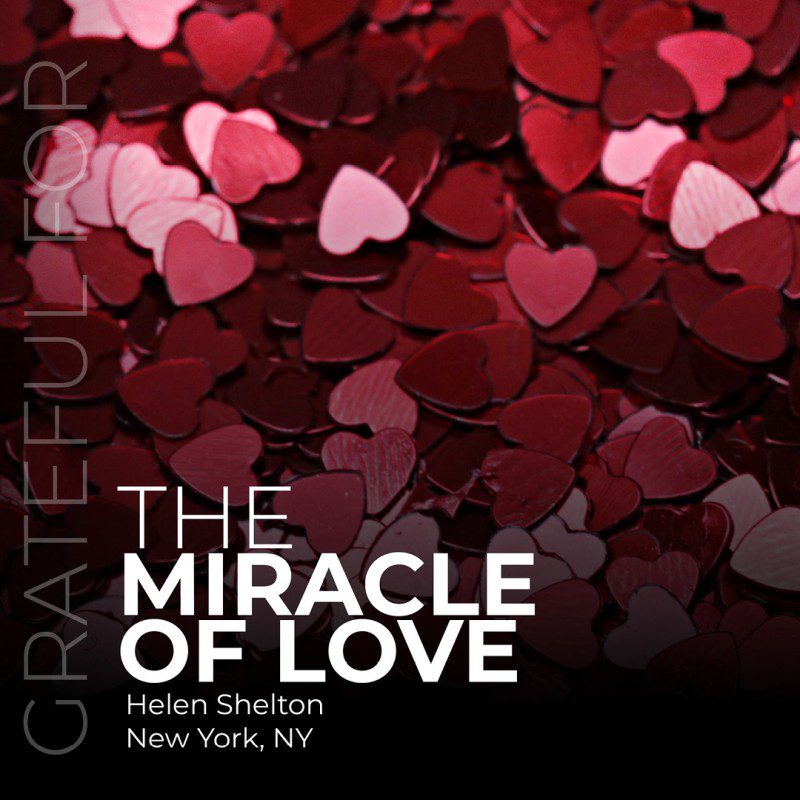 Even in the most challenging of times and circumstances, love prevails. It's sustaining and transformative.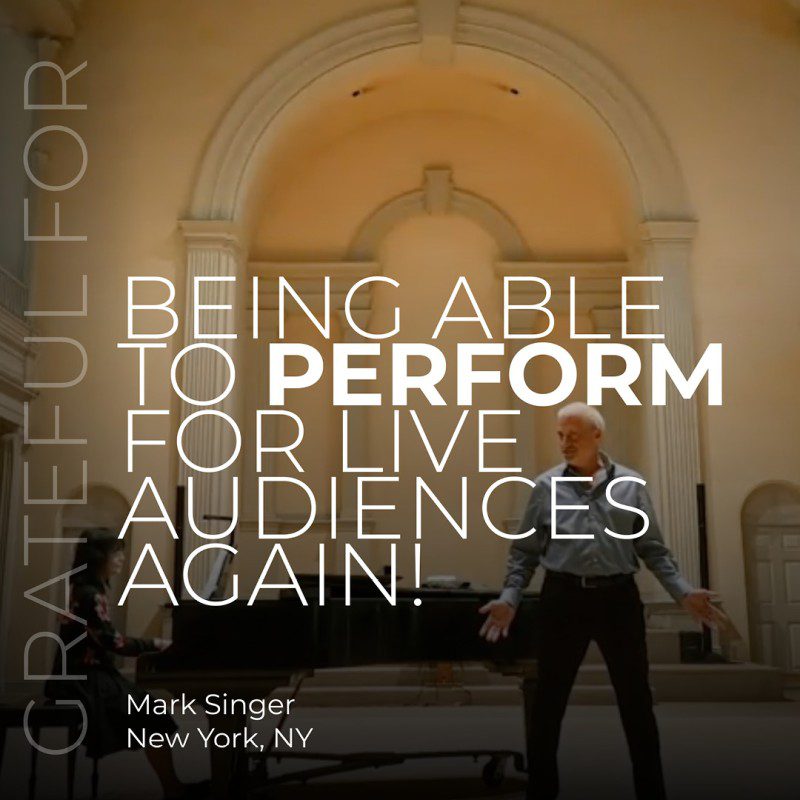 The interaction between a performer and their audience is a critical part of live performance and brings emotion and electricity to the experience. The pandemic stole that experience from us, but now we have it back and I am very grateful to have the opportunity to perform again in front of a live audience.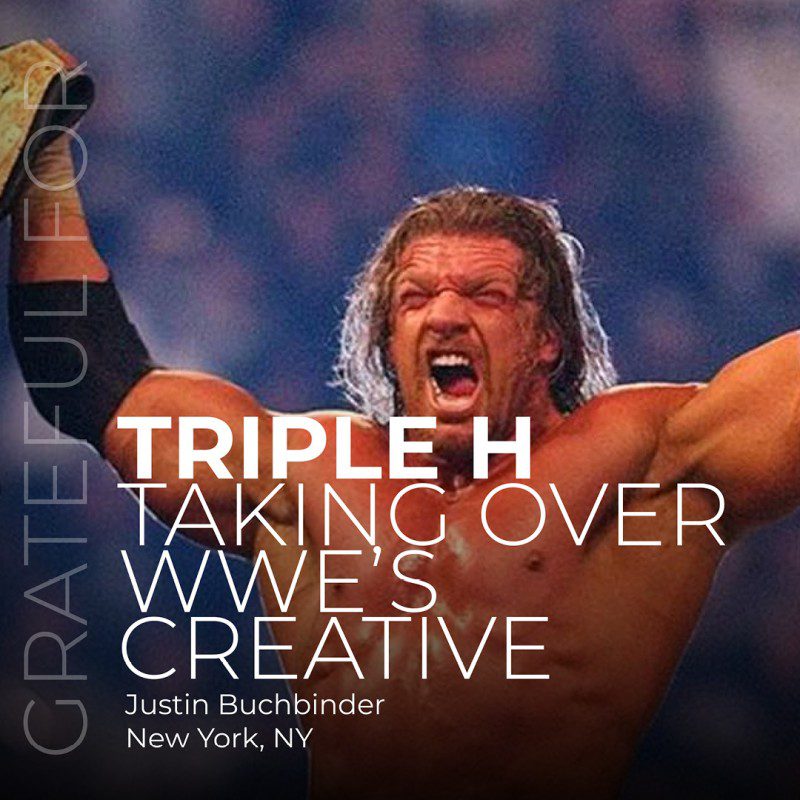 Because WWE TV programming is better than it's been in a DECADE.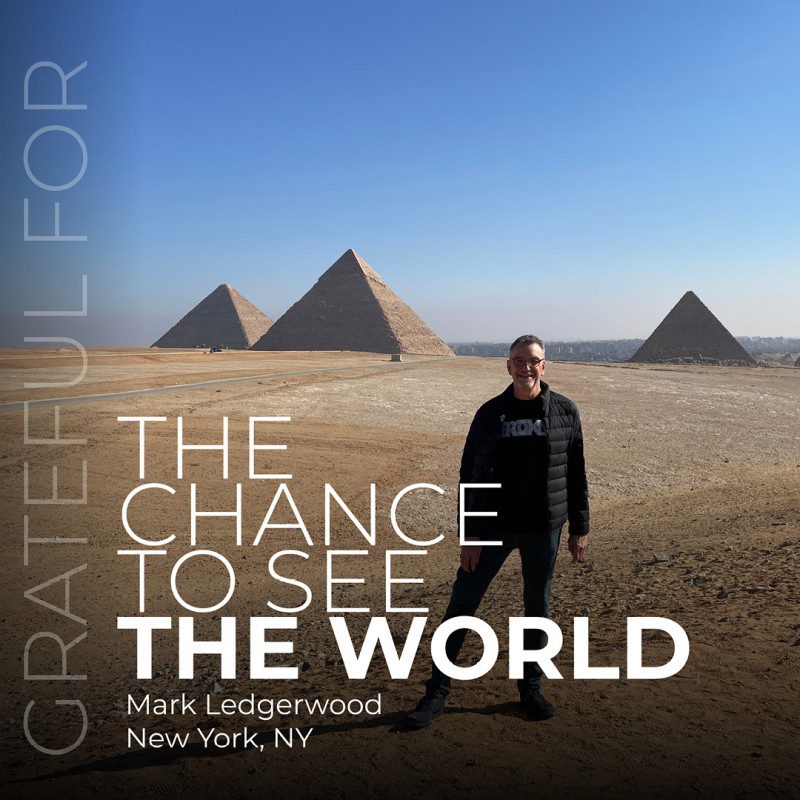 Experiencing other cultures, exploring the world is something that makes life infinitely richer and grateful to have the opportunity.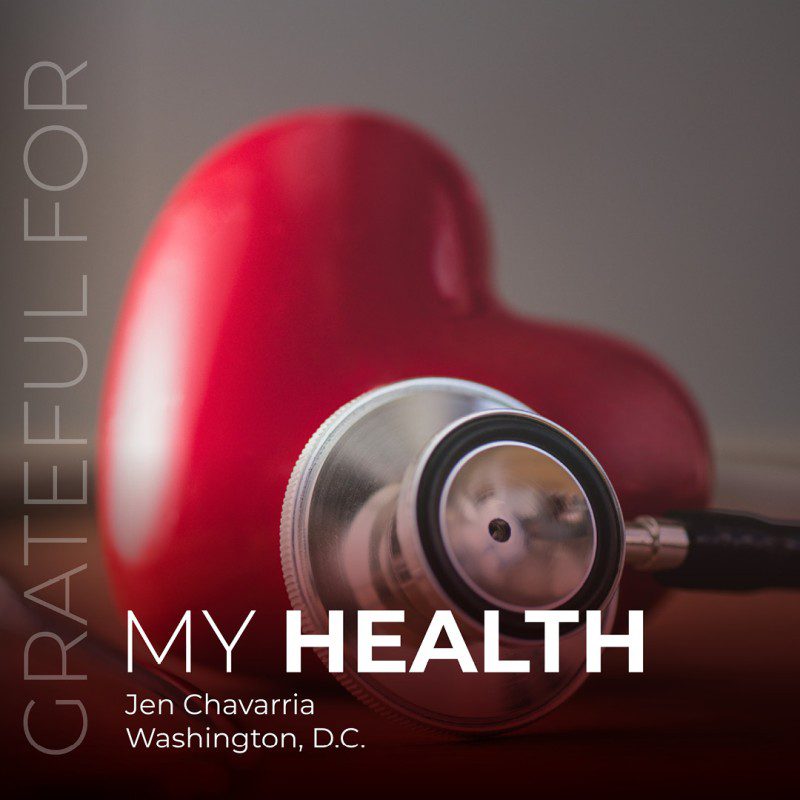 Because life is very unpredictable.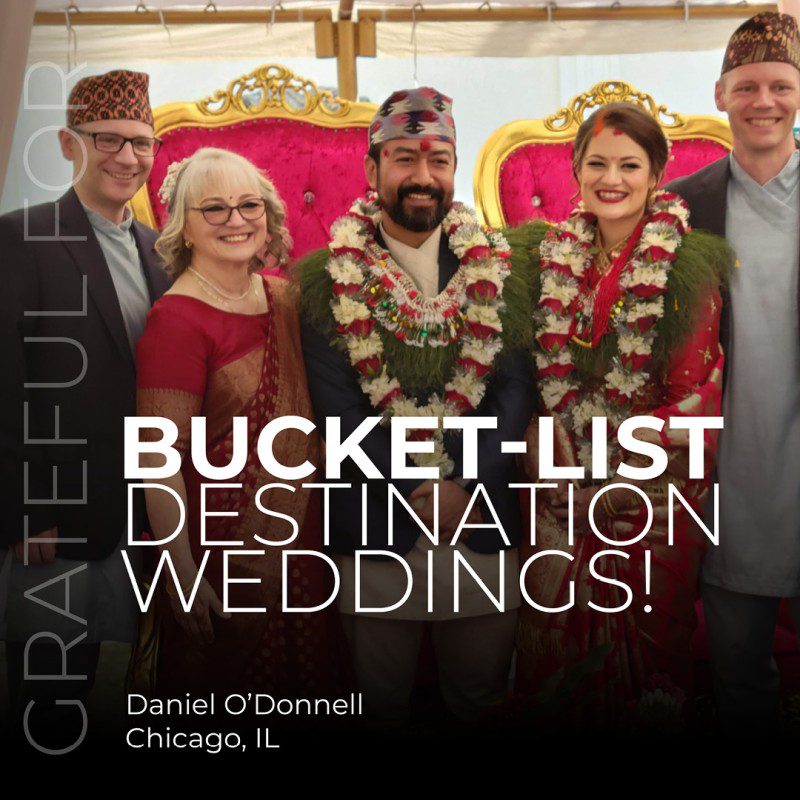 I'm grateful for bucket-list destination weddings. There's no way to replicate the experience of celebrating new family bonds with some of your favorite people in the world in one of the most culturally rich places in the world.