Why I Work
August 1, 2019
All of the awards, applause, Twitter followers, shoes… it will all go away eventually. But if I can leave the world slightly more hopeful, inspired, and more healed than when I arrived, I did my job." – Debby Ryan
This quote, which came from one of those "daily words of wisdom from famous women" desk calendars, has hung on my bulletin board in my FINN Partners' office since I started my job here five years ago. It encompasses exactly why I work: I am a cause advocacy girl. I came to Washington, DC 15 years ago – fresh out of the University of Rhode Island's Harrington School of Communication and Media – to help make a difference in the world.
I acknowledge that that might sound a little cliché, or even naïve to a certain extent, especially in what can be perceived as the cutthroat, competitive and political work environment of our nation's capital. But I was determined to follow my passion: that helping people and organizations focused on causes I believed in to shape their messages and tell their stories would shape positive change. I felt like with a large portion of willpower and a side of strategic media and communications skills, I could do some good in this crazy world. It turns out this notion was not so naïve.
From advancing the environmental policy agenda for electric and hybrid vehicles to raising awareness among hospital administrators of the integral role of labor and delivery nurses, and helping to share the motivating message about preventing toddler fatalities from furniture tip-over incidents, I have been thrilled to take my PR career in the issues advocacy direction I'd hoped for. My friends and family often tease me that I am one of the only people they know who loves her job as much as I do!
However, while I have enjoyed generating visibility for change-making issues and my past 15 years working in Washington have been fulfilling, nothing has become as close to my heart as the child drowning prevention campaign to which I have dedicated my time since I joined the FINN public affairs practice.
The U.S. Consumer Product Safety Commission's Pool Safely campaign aims to reduce the number of fatal and nonfatal child drownings in the U.S. Unfortunately every year, that number still hovers around 350, and children ages 1-4 are most at risk. Throughout my years working on the campaign, I have been honored to collaborate on water safety education efforts with parents, otherwise known as Families United to Prevent Drowning, who have lost their children to drowning. These amazing people have somehow turned their profound grief into advocacy, holding out hope each day that their sweat, blood and tears will help prevent other families from experiencing the worst tragedy of their lives.
Working with Families United has been nothing short of inspirational, to say the least. This group truly gave me the solid purpose for my involvement with Pool Safely, and a sad yet tangible reason to tirelessly work toward a shared goal of #notonemoredrowning. But it wasn't until August 18, 2018 that I truly understood their perspective as parents. 
On that hot, summer day – following 26 hours of labor – my daughter Violet June Reape entered this wild world. Since then, becoming a mom, and a working mama at that, has given me an enhanced perspective on why I work. I say enhanced and not new because Violet has made me realize that becoming a parent has more strongly fueled my desire to make an impact.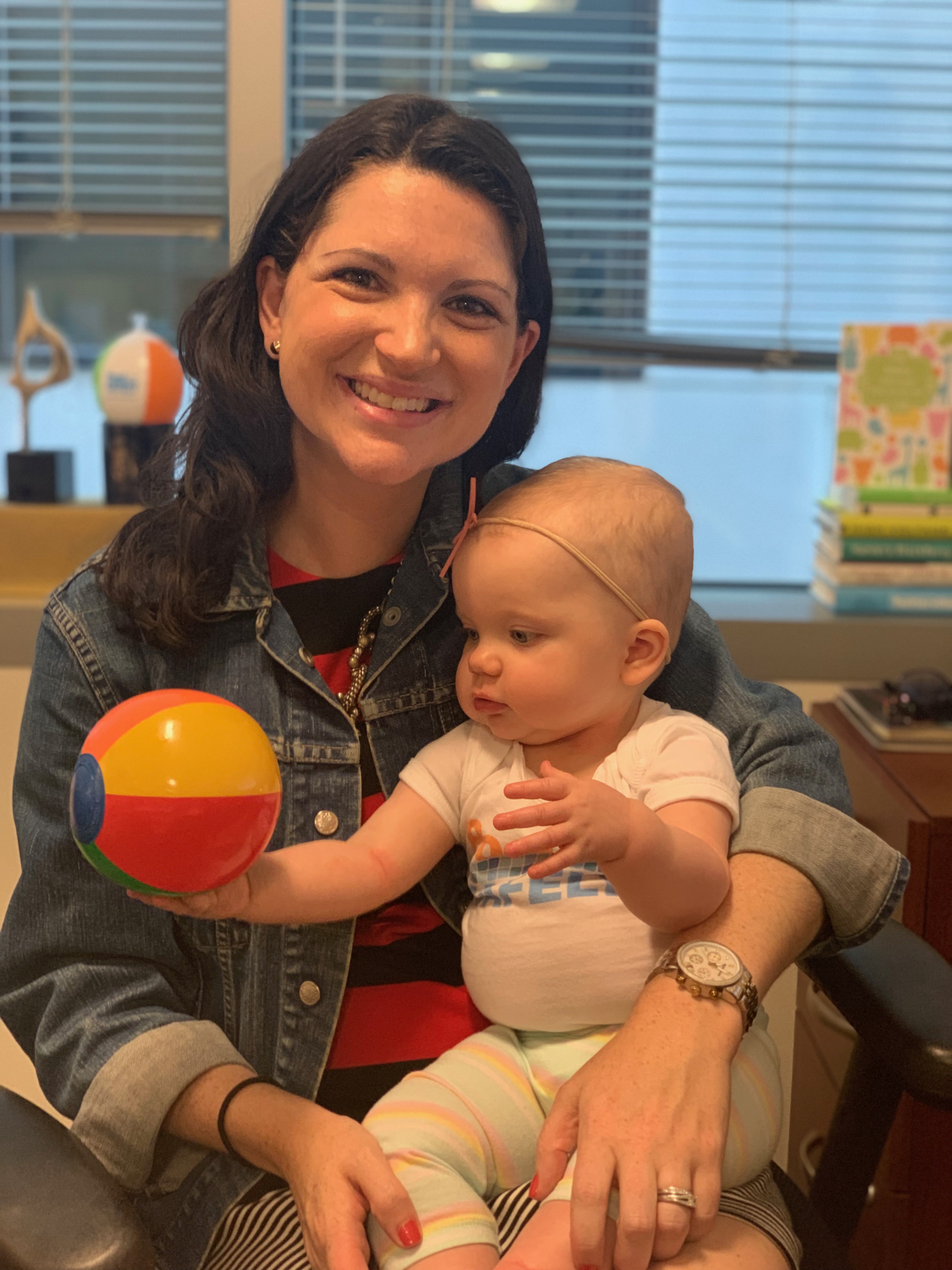 Because of her, I often stay up later than usual on weeknights, making sure I leave no stone unturned when it comes to my Pool Safely work. My new role as mom keeps my perseverance going toward helping families who have lost their children.
Specifically, now I work so I can help make this planet a better place for Violet. So when she gets older and asks me, "Mommy, what do you do at work?" I can be honest and proud about my answer – and teach her about what it means to commit yourself to causes that matter.