Team Talk: Being Deliberate About Outdoor Time to Boost Our Mental Health
May 12, 2023
It's always been a guiding principle for our team: work on brands and organizations the team is passionate about – whether it be an existing favorite or a new brand we can get behind. After all, an excited team who likes what they are doing produces great work for the client and stays happy in their role. No brainer! Clients have benefited from this in countless ways too! We've taken groups of media hiking through Aspen, Utah and VT and on runs over the Brooklyn Bridge. Our team has taught TODAY Show anchors how to snowboard, surf and wakeboard. You'll often find us doing casual workouts with media at the ever-growing line-up of Life Time locations in NYC. All of these truly 'out of office' activities result in feature stories, strengthened relationships and creative partnerships.
As we've grown, we've added more 'get outside' passion points to the team – snowboarding and skiing have always been at our core, then came surfing and skateboarding, then suddenly we've got certified personal trainers, yogis, dancers, pickleball players, disc golf enthusiasts and even a roller skater!
Lately, the conversation around how imperative time outdoors is on mental health has been even more present with our crew – just as it has in the media. Being in nature has so many proven benefits. Stress reduction, mood regulation, ability to concentrate are just a few of the benefits the American Psychological Association points to.
Here's how some of our Consumer Lifestyle and Sports team members are prioritizing intentional time outdoors to create a positive impact on their mental wellness. We can't resist a few client shout outs as well – we really do love how our clients are integrated into living our own best lives.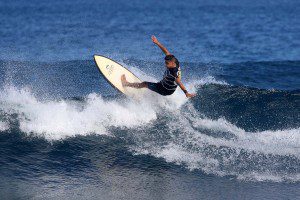 "Standing on the beach, taking five deliberate deep breaths of ocean air."
Client assist: Fox Racing's new fleece
"The golf course is my mental and physical retreat! It's the place where I can be the happiest. Who's up for a round?"
"Finding even more ways to get and stay outdoors with my family and friends, especially in the incredible (and short) Midwest summer months."
Client assist: Gozney Roccbox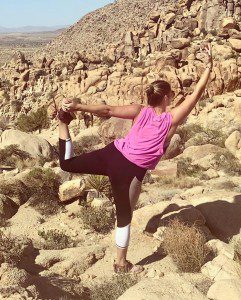 "Yoga in one of many NYC parks! Now that I've completed my teaching certification, I can commit my time to my practice, anywhere and everywhere."
Client assist: Marmot first layer
"As many rounds of disc golf as my weekends and evenings allow!"
Client assist: Best Day Brewing – especially the NA Hazy IPA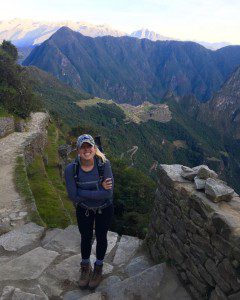 "Getting outside of the city to do some more intense weekend hiking and quick camping getaways."
Client assists: Marmot hiking pants; Coleman tent
"Working on honing my roller-skating skills at Substance Skatepark in Brooklyn"
Client assist: Darn Tough socks
"Rooftop wine with my friends every Thursday night! Connecting with friends is my mental wellness workout."
Client assist: Stag's Leap Wine Cellars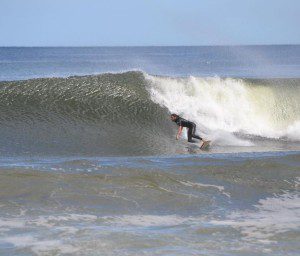 "Dawn patrol surf sessions on the days those morning waves are worth the early alarm."
Client assist: Chubbies board shorts
"My family gets very competitive about Pickleball. It's good for the brain to have a little sibling and parent rivalry, right?"
Client assist: Margaritaville pickleball paddles
Needless to say, we are looking forward to a mindful and active summer!
We hope you all are too!