Reintroducing a Legacy Brand: Bringing the First-Ever Cellars Week to Life through a Series of Activations
May 19, 2023
Stag's Leap Wine Cellars first made its name at the 1976 Judgement of Paris, where the 1973 S.L.V. Cabernet Sauvignon bested French Cabernets in a blind tasting, catalyzing Napa's path towards becoming a top wine-producing region, globally.
Now, 50 years since that notable vintage, the winery is a favorite among sophisticated wine collectors. Those collectors, however, are aging out of purchasing wine and as younger tastes sway towards labels with immediacy and a more accessible price point, FINN's Consumer Lifestyle and Sports team was charged with reigniting a love of collecting wine.

Bringing the Brand to Life
To promote the Art of Cellaring, our campaign focused on all things wine collecting, the team came up with Cellars Week: a series of branded events which can bring the Art of Cellaring to a young, urban audience. Cellars Week sought to engage a new audience, who either might be intimidated by such a historic brand or by wine collecting itself. Through thoughtful seminars, targeted invites, public and private events, the Art of Cellaring came to life in a format that balanced luxury and accessibility.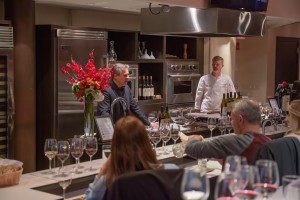 Creating Fans in the Media
To kick off Cellars Week, the team hosted a media reception at a notable New York restaurant, Union Square Cafe; treating journalists to a tasting of Stag's Leap Wine Cellars cabernets, dating back to the 1995 vintage, which is a personal favorite of head winemaker Marcus Notaro. To inspire attendees to begin or continue their cellaring journey, and experience how beautifully Stag's Leap Wine Cellars wines age, every guest was gifted a bottle of the current vintage ARTEMIS Cabernet Sauvignon complete with a custom calligraphy inscription of a personal milestone to come. One attendee is holding hers until she publishes her first book, another is waiting for his father's 70th birthday, since his father gave him a bottle of Stag's Leap Wine Cellars for his 21st– showcasing the compelling, personal nature of the Art of Cellaring.
Cultivating a VIP Following
The following evening, Marcus hosted a private dinner at the members club, Zero Bond. Zero Bond's membership is sophisticated, high net-worth and full of wine enthusiasts, making Zero Bond the perfect partner for this intimate, exclusive dinner. With Winery Chef Travis Westrope in the kitchen, the goal was to emulate the Cellarius Kitchen Experience, the fine dining tasting available at the Stag's Leap Wine Cellars winery.To focus the dinner on the Cellaring theme, Marcus poured two vintages of each of the three estate wines (FAY, S.L.V, and CASK 23) side-by-side so guests could compare the 2010 vintages to 2020 and understand how the wines evolve with 10 years in the cellar. Guests were given a taste of the winery experience and several left with plans to visit in Napa!

Making Cellaring Accessible to Consumers
Opening up Cellars Week to the general public, consumer seminars were held at Astor Center, covering topics from pairing aged wines to cellaring for your home and how to collect wine as an investment. Each of these sessions featured Head Winemaker Marcus Notatro in conversation with a notable guest speaker including winery chef Travis Westrope, Head of Fine Wine Consignment at Heritage Auctions Michael Madrigale and the former Editor-in-Chief of Esquire, Jay Fielden.
Each seminar focused on the Art of Cellaring from a unique angle, offering attendees various opportunities to find a way to resonate with the messaging. Consumer trends in the wine industry have shown that cellaring and collecting can be intimidating to a younger consumer who may not have the space to cellar wines or the understanding of how to properly take care of wines as they age. Through these sessions, Marcus was able to demystify cellaring and build a group of budding wine enthusiasts.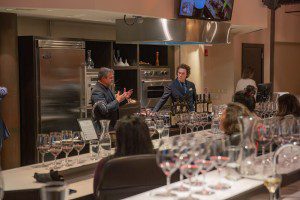 Ensuring that attendees were aligned with the Stag's Leap Wine Cellars audience, and likely to purchase wine in the future, 'first-look' invites went to social groups such as Parlor Social Club and the Carnegie Hall Young Philanthropists; both groups represent a young, but sophisticated and affluent demographic.
Just the Foundation of the Cellar
Cellars Week was a success – providing the opportunity to leverage our stellar media relationships and engage both new and seasoned consumer audiences around the Art of Cellaring. We look forward to building on this momentum for more cellaring programming soon!