Oral Testimony of Dr. James E.K. Hildreth in front of U.S. Senate HELP Committee
February 17, 2023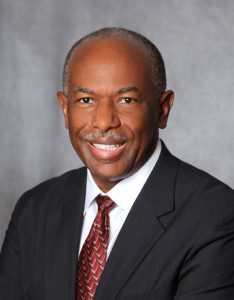 Thank you, Chairman Sanders, Ranking Member Cassidy and members of the Committee for inviting me to give testimony about our nation's shortage of healthcare workers where we need them most: in the field of primary care– especially in communities without a doctor, nurse or physician assistants to treat the sick.
There are many reasons why we are a country full of medical specialists but woefully lacking in primary care professionals. But in the time allotted to me today, I'd like to talk about ways to solve the problem – and quickly.
I am the proud President of Meharry Medical College, one of America's four Historically Black academic health science centers. We were originally founded to train students that the White medical system refused to train in order to treat patients they refused to treat. Our purpose remains essentially the same today. The majority of students we attract come to us to learn primary care and intend to serve in places often ignored by mainstream medicine.
In other words, we already train exactly the professionals this country so desperately needs. The majority of our students do not have to be incentivized to switch from lucrative subspecialities to primary care. They are fully committed to working in rural and urban healthcare deserts. In many cases their determination is born out of personal experience. They have watched a family member die of untreated diabetes or asthma. They have suffered themselves from lack of access to wellness check-ups common in other American communities.
I know what drives them. I am one of them. I was born in rural Arkansas in the 1950s and watched my father die of cancer because no one could or would care for him. I was trained at the world's most elite institutions: Harvard, Oxford and Johns Hopkins. Yet I choose to lead Meharry because Meharry graduates – and their counterparts at Howard, Morehouse, and Charles Drew – choose to care for people like my father: poor Black, White, Hispanic, and Native American people who deserve to be healthy, just like the rest of us.
I submit to you that the Consortium of Black Medical Schools already has the necessary history, structure, deep relationships with organizations dedicated to eradicating health care disparities, and credibility within disenfranchised communities to help alleviate this shortage. We have been working for decades to increase the pipeline of minority healthcare workers in America. We are already partnering with industry to support the education of minority physicians, dentists, nurses, researchers and public health professionals. We work with neighborhood middle and high school students to introduce them to science and medicine. At Meharry, we joined with the state of Tennessee to fast-track undergraduate students into medical school. But there is no simple solution to the healthcare shortage. It will take myriad initiatives to crack the code.
The HBCU Medical School Consortium is well poised to lead the effort. But we need your help.
We have done this work for generations, even though woefully underfunded. Because of my 30+ years at prestigious majority institutions, I am aware of how federal funding is allocated to those deemed "uniquely qualified" to address a critical national need. Today, the four HBCU medical schools ask for these same rules to apply to us.
Specifically, we ask for $5 billion over five years to improve the infrastructure – the labs, the study spaces, the classrooms – at our institutions, which have been egregiously under-resourced compared with our mainstream counterparts. We ask for an additional $500 million to expand our research and training in diseases that predominate in underserved communities. These funds, while significant, are a mere drop in the bucket compared to other budget line items and will pay immediate dividends in quickly expanding the pipeline.
We also ask that Medicare's GME policy be amended and expanded to give special consideration to hospitals that train a large share of graduates from historically Black medical colleges.
Finally, we ask for federal support to ease the debt burden of students coming from poor and working-class families whose hearts are in healthcare—especially primary care. Our students, many from lower income households, often graduate $300,000+ in debt. This burden prevents many from immediately entering primary care and we need them in the game right away.
They are ready. They are willing. They are desperately needed. Our nation's HBCU Medical Schools have trained them well, and we know how to reach and train others who want to serve. Let's do everything in our power to break down the barriers standing in their way so that they can break down barriers to care across America.
Thank you.