Martech Choices
June 26, 2019
A few months back at the DC Improv, a few comedians took the stage to share stories about their immigrant families. One of these comedians took us through his first trip to an American grocery store. A relatively pleasant experience until his parents made the turn down the cereal aisle. He was a six-year-old with a blank expression on his face feeling both excitement and confusion. Everyone could relate. The cereal aisle is often used as a way to describe choice paralysis. Brands in the aisle are aggressively fighting for our attention and as a result, placement becomes key.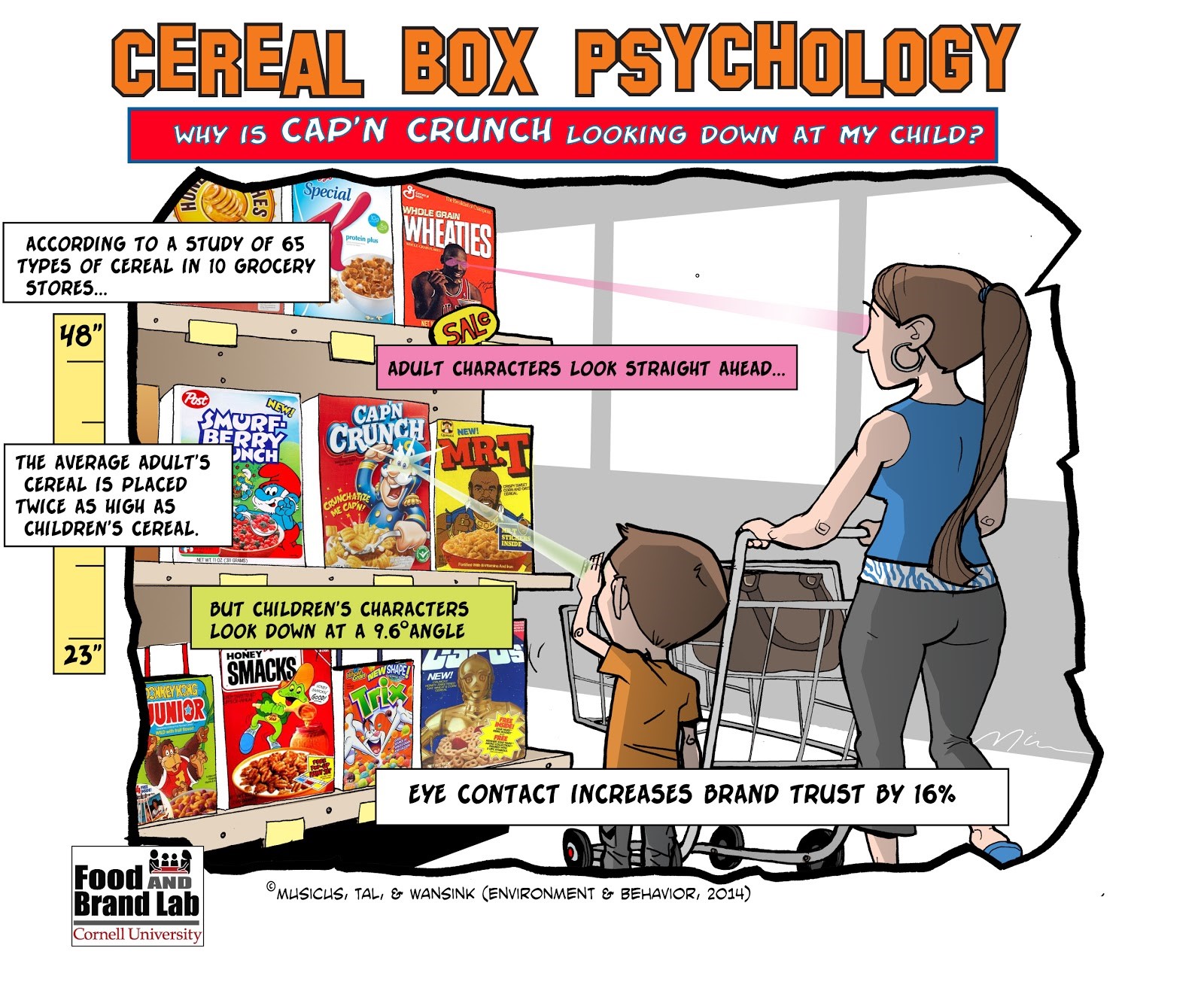 It seems insane, but brands are constantly trying to solve for that unique value proposition that gets them noticed. As marketers, we have adopted a more advanced approach in formulating strategy by using tools that accelerate the pace at which we deliver even more choices to consumers. In 2011, there were less than 150 marketing technology tools to help us plan, measure and report. Today, we have over 7000 options. There's a tool for everything, and as marketers we are just as disabled by choice as the consumers they target.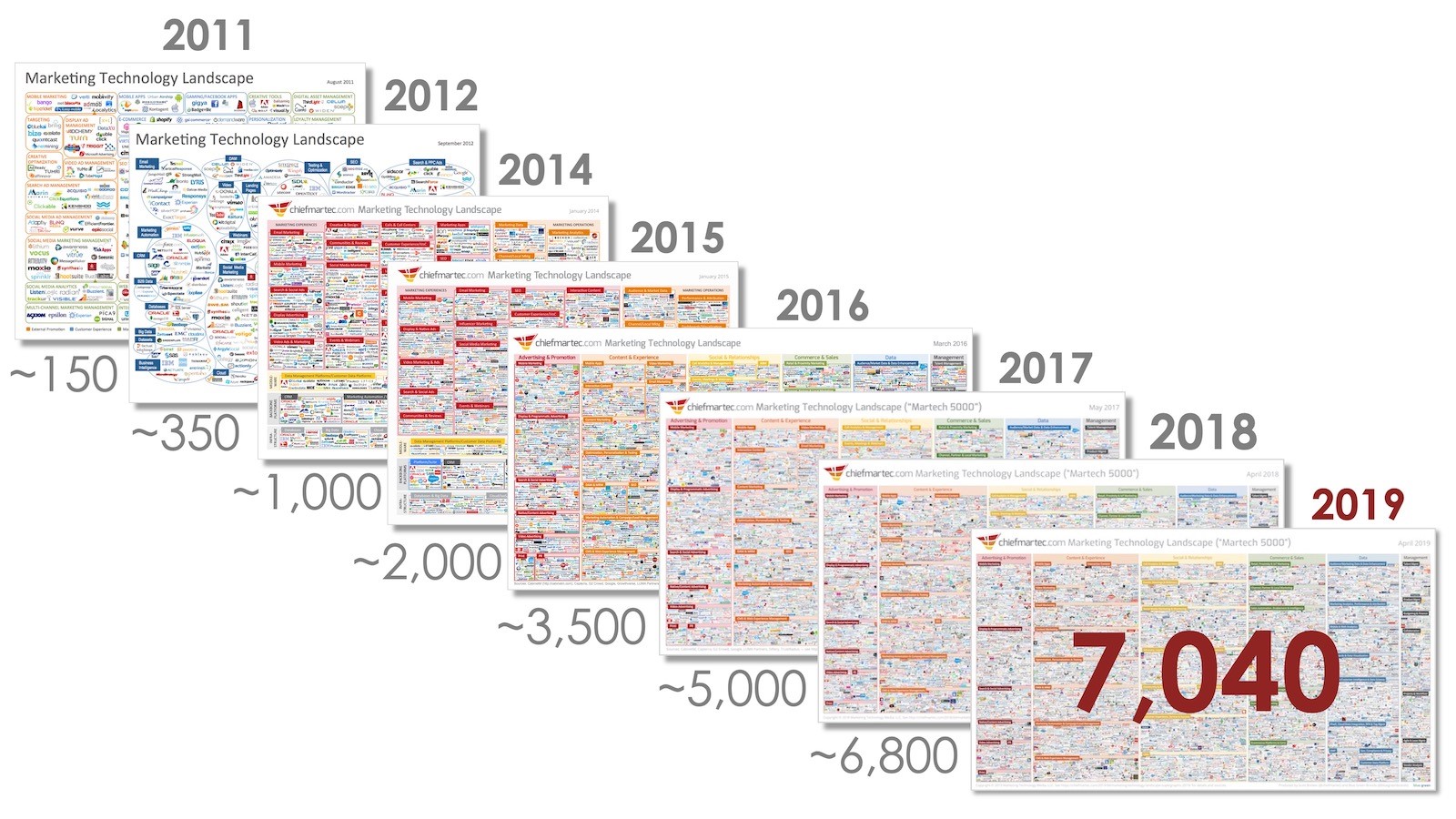 Every year, we see an average of a thousand more thrown into the mix. Some of these tools have improved features while others use machine learning to provide predictive modeling and analysis. The unfortunate truth is the more choices we are presented with, the more likely we are in making the wrong choice. 
In the past 12 months, more than half of the brands we've worked with use less than 10% of the marketing technology they acquire. In other words, they spend thousands of dollars to create more problems.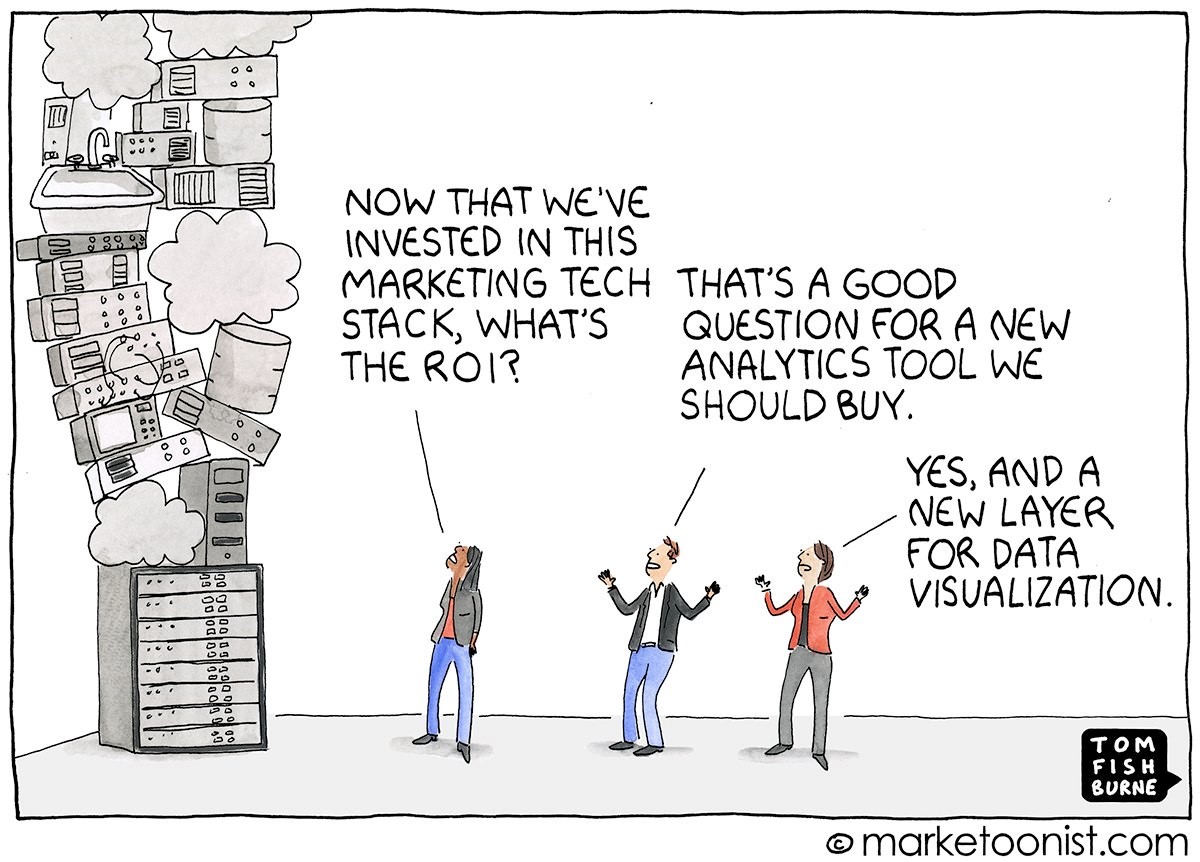 Major advancements in technology have reshaped our approach to content marketing. Finn Partners recently released a red paper entitled Content Marketing ROI in a TMI World that describes this shift and the importance of the buyer journey in serving relevant content. The same approach should be used when evaluating our technology. Personas should be developed to identify all users and their cases, while a gap analysis should be used to identify all the bottlenecks and to establish the ideal future state. 
We've seen clients who have invested millions into sophisticated enterprise solutions (per the suggestion of large consulting firms) only to find the solutions more debilitating than liberating. Large organizations with segmented marketing departments per product or service areas have all gotten the autonomy to acquire enterprise tools. This lack of governance is prevalent across industries and is often the catalyst for data segmentation issues that occur down the road. Most end up dedicating more time and money trying to find and aggregate data vs analyzing and optimizing.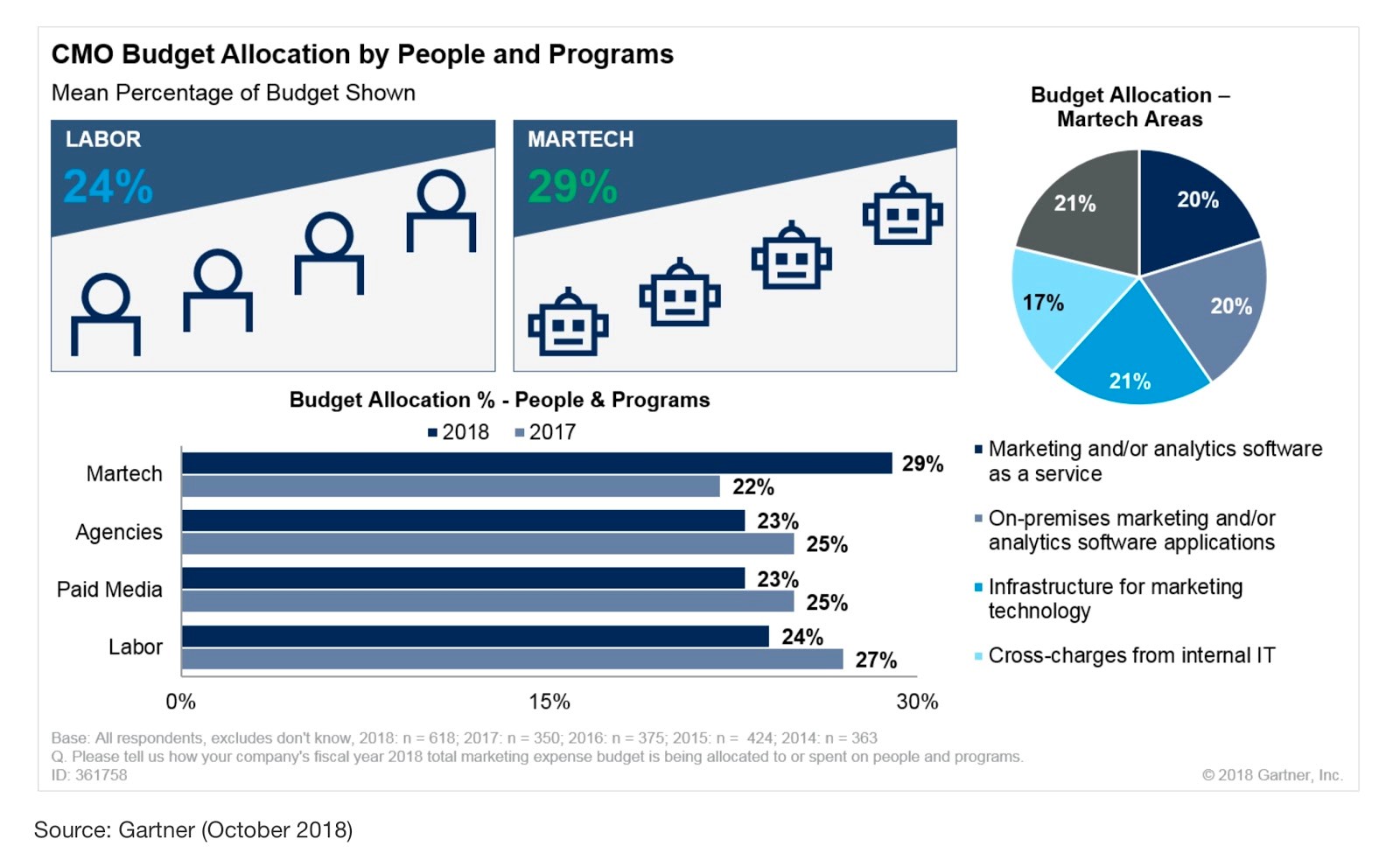 A technology gap analysis is not only a great way to map out what you currently have in use, but also a great way of identifying factors that you may not have considered in the first place. For example, the machine learning features on business intelligence platforms require terabytes of data to function efficiently.
Insert Problem – In May 2018 we were introduced to GDPR and it's regulations of how data is used and stored (adding yet another layer of complexity in the decision-making process). Staying GDPR compliant while requiring all of that data that AI needs to function, can almost seem impossible but that too can be solved if we have the right steps in place.
"We are the choices we make" Jean-Paul Sartre
The martech choices brands make have an immediate impact on resources and revenue. These choices can't be made based on assumptions, elaborate demo's or because a consulting firm said so. The inbound methodology described in the red paper is an important part of how we solve these kinds of challenges. The choice to acquire a tool is based on a need and a goal. The marketing framework that's described can be used to navigate through a sea of choices and get to a solution that is tailored to their needs (both Brands and Marketers can see themselves as the consumers in this scenario). Going through the exercise of internal interviews identifying the issues and having a baseline understanding of your current state, are all part of that assessment.
Think of martech as a concept that governs your view of your marketing technologies as a single collaborative unit, where individual parts depend on one another and contribute to a cohesive digital experience.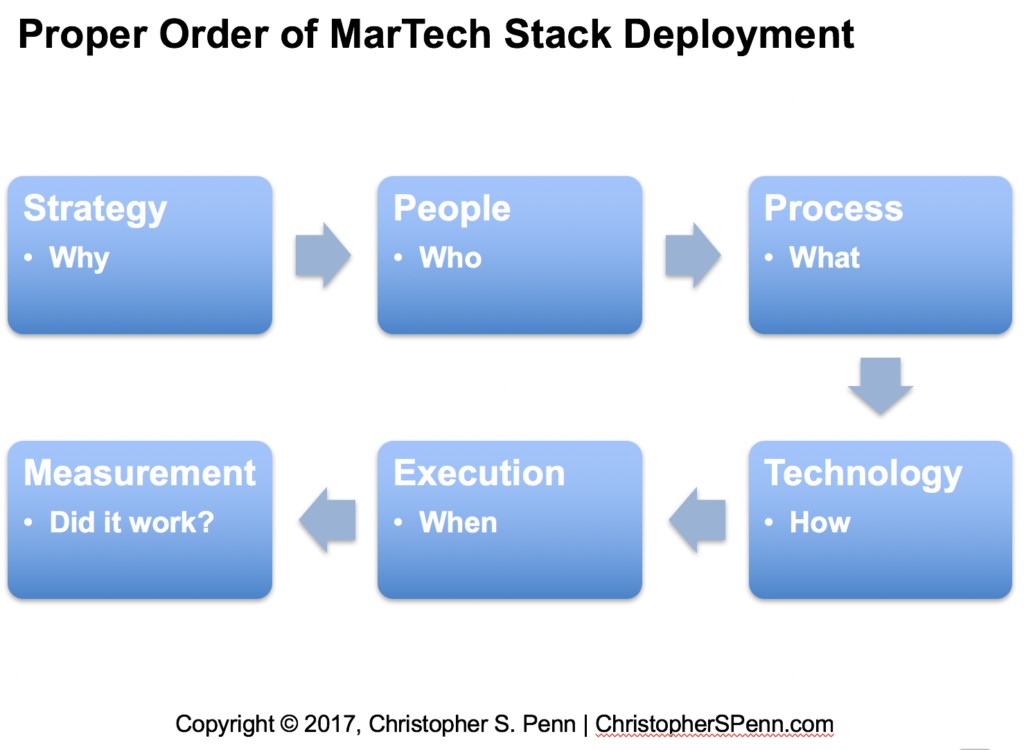 Identifying the technology that empowers our marketing efforts, leverages the same science we use to create quality campaigns. These tools, like the brands in the cereal aisle, are also fighting for our attention and offer unique value propositions. They're built to aid real users with clear and defined objectives. If the technologies we acquire can't meet those goals (no matter how powerful or slick it may seem), they end up affecting both performance and morale. Your martech should explicitly support your people, not the other way around. 
Invest in the time to get it right from the start.
If you would like to download a free copy of the referenced red paper, please click on the link below.
Content Marketing ROI in a TMI World