How Brands Can Engage Audiences on TikTok via Search
August 19, 2022
Article originally published by PRWeek on August 18, 2022.
TikTok is taking the search fight to Google and brands are waking up to the opportunities to target audiences in buy mode with video — especially the lucrative Gen Z cohort.
TikTok isn't just an app where young people go to discover dance challenges and funny dialogue re-enactments lifted from pop culture.
They also use it as a search platform to find information. Just ask Google.
"In our studies, almost 40% of young people, when they're looking for a place for lunch, don't go to Google Maps or Search. They go to TikTok or Instagram," Prabhakar Raghavan, an SVP at the search engine giant, recently told TechCrunch.
TikTok, which is owned by China-based ByteDance, knows it too, and has made moves to optimize its search capabilities. Last week, it launched in beta a feature that highlights keywords in the comments section and links them to related search results.
Unlike older generations, Generation Z (people born from 1997 to 2012) prefer to search TikTok than Google, digital and social media PR pros tell PRWeek.
"The beauty of a TikTok search is that it's socially validated and highly personalized," says Gregory Tedesco, EVP of digital experience at Zeno Group.
Gen Z also finds video the quickest format in which to find answers to their questions, he adds.
"TikTok's video-first, sound-on format provides quick validation of products and experiences compared with blog content or written reviews from anonymous users on search platforms like Google and Yelp," adds Tedesco.
Every marketer needs to start thinking how they come up in search results visually, especially if they target young consumers. Google has been updating its search engine in response to the change in Gen Z search habits.
Adrienne Sheares, principal and digital strategist at ViviMae Labs – whose video post about TikTok search went viral on LinkedIn – says: "I've noticed Google already bringing up a lot more video in search results, especially on my phone."
"If you're targeting Gen Z or not, brands need to think about search differently," she advises. "They need to think about sharing information that people search for with images and short-form videos."
Most brands on TikTok are still trying to understand how their owned and influencer-partnered content can be leveraged for search. Lifestyle brands are already working with TikTok users to great effect with search bar and hashtags top of mind.
This includes the QC NYC Spa, which opened earlier this year on Governors Island in New York Harbour.
"People have been using TikTok to search the best things to do in New York this summer or to find the best outdoor pools," says Alyson Roy, co-founder of the spa's PR agency, AMP3 Public Relations. "We've worked with influencers at all levels of exposure to come in and do TikTok reviews of the experience. The word of mouth the brand is experiencing through TikTok has been incredible."
AMP3 also has fashion brands on its roster using TikTok search as part of its content strategy.
"A lot of brands focus on video segments like 'How to style a specific garment three ways,' 'How to style a new trend' or a 'GRWM (Get Ready With Me),' but what really performs are videos that answer burning questions many consumers have," she adds. "It's usually something specific like, 'Best jean shorts for a curvy body.' We want to work with creators who can answer those frequently asked questions."
Successful brands also use the same keywords and hashtags people are searching.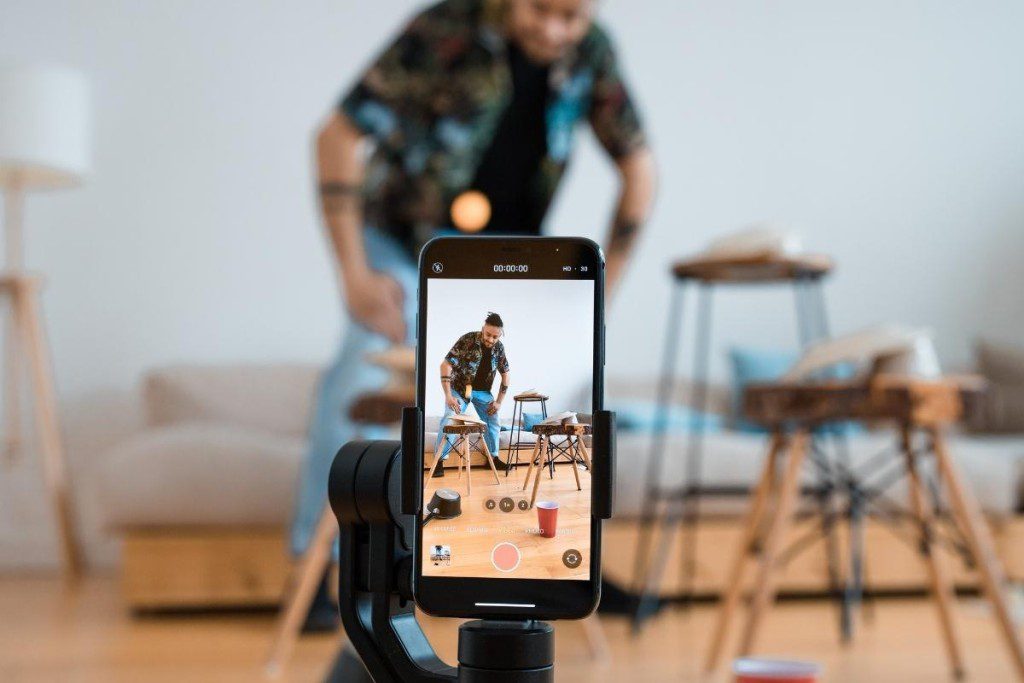 "Sometimes videos that come up in search don't have the most views or aren't from an 'influencer,' but they best answer the search question," says Roy. "It becomes less about virality and more about honing in on what someone might search. It's essentially SEO for TikTok."
Justin Buchbinder, partner, global head of social media at Finn Partners, says it's all about getting on TikTok's For You Feed, a stream of videos curated to a user's interests.
Once there, "it is guaranteed a boatload of views from people who have a high probability of engaging with that content around the world," he explains. "If the content is strong and engaging and being discovered, it will inevitably also quickly climb to the top of the search results on the platform for relevant keywords, if those words are in the title and/or caption."
Buchbinder suggests brands dovetail influencers with a lively owned channel strategy in providing authentic, engaged and discoverable content to get onto the curated feed.
While Google may be worried about TikTok encroaching on its market share of search, which was about 83% as of July 2022, according to Statista, marketers have traditionally struggled measuring TikTok activations.
"In terms of data and analytics, TikTok is still a little bit of the Wild West. It requires a lot of manual digging and tagging and data collecting by the agency," says Kevin Kovanich, VP, director of digital strategy at Golin.
"TikTok is getting better in helping give us the data quicker, like integrating with social listening platforms that allow us to tap into the API," he adds. "Google provides brands with a ton of data. It would be great if [TikTok] could provide a view into what people are searching on that a brand could be in perfect position to answer."
He's also bullish on the new feature that links keywords in the comments section to search results to strengthen that exchange between brands and TikTok users.
"We've seen a lot of success engaging people in comments, both on owned channels and trending videos," he says. "If people in comments are asking how to get a product and you sell it, you can come in and be like, 'Hey, we have it, come to our profile and shop.'"