Finn Partners Southeast Promotes Rebecca Warren to Partner & Co-Lead of Health Group; Adds Professionals to Growing Health Group
August 23, 2020
NASHVILLE, TN. (August 26, 2020) — Finn Southeast, the southeastern hub of global agency FINN Partners, has name Rebecca Warren to the position of Partner and Co-Lead of its growing Health Group. Additionally, Kerri Guyton, APR, has joined the health team as Vice President and Heather Clark has been named Senior Account Executive.
"Rebecca is absolutely a communications pro and deeply valued colleague who is integral to the rapid expansion of our health practice," said Beth Seigenthaler Courtney, Managing Partner of Finn Southeast. "We are also delighted to welcome Kerri Guyton and Heather Clark, who bring strong professional experience to Finn Southeast.  During this time when knowledge and communication around health issues are critical for every organization, we are so pleased to provide our clients with the depth and expertise of our dynamic health team."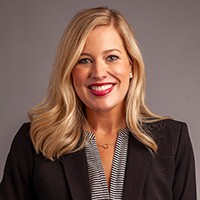 Warren is a communications veteran who joined Finn Partners in 2018 as Vice President of Client Services. Prior to joining Finn Partners, she was director of communications at Battle Ground Academy in Franklin, Tennessee. Warren also formerly served as a senior director in the global CEO's office at Burson-Marsteller in New York, where she assisted Fortune 500 clients in the finance, technology, and professional services industries. In addition, she managed Burson's presence at the World Economic Forum in Davos, Switzerland, and the Cannes Lions International Festival of Creativity in Cannes, France.  Warren earned a B.A. in Journalism and Electronic Media from George Washington University in Washington, D.C., graduating cum laude, with School of Media and Public Affairs (SMPA) honors.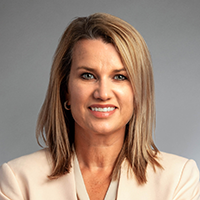 Guyton brings to Finn Partners two decades of experience in marketing, advertising and public relations. Prior to joining the firm, she was director of marketing and communications at CapWealth, a wealth management firm in Franklin, Tennessee, where she supervised all aspects of communication and brand marketing. Before moving to the Nashville area in 2017, Guyton was director of brand content at Obsidian Public Relations in Memphis, where she helped manage the firm as director of client relations. Her agency experience covers a vast number of industries and all areas of public relations, from research, strategic planning and media relations to crisis communication, social media and community relations. A Mississippi native, Guyton is a graduate of Mississippi State University, where she earned her bachelor's degree in communication.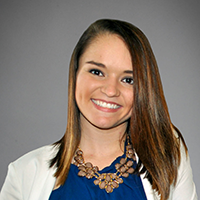 Clark comes to Finn Partners with experience implementing integrated public relations campaigns that incorporate social and traditional media, digital, marketing, and advertising. She was previously a PR specialist at Cardinal Health, a global, integrated healthcare services and products company. She also held internships at Nationwide Children's Hospital and two marketing and public relations agencies, Fahlgren Mortine and MediaSource, in Columbus, Ohio. Clark received her bachelor's degree in strategic communication from The Ohio State University.
The FINN Health Practice continues to experience significant growth and now includes more than 145 team members around the world. This growth encompasses clients across all sectors, including health systems, academic medical centers, patient and advocacy organizations, life sciences leaders, professional service providers, and technology innovators.
About Finn Southeast
Headquartered in Nashville, Finn Southeast is among the largest public relations and advertising agencies in Tennessee. The firm is part of FINN Partners, a full-service marketing and communications company and one of the fastest growing independent public relations agencies in the world. Its talented public relations, marketing, advertising, creative and digital professionals provide local, regional, and national clients with exceptional reach and results.
Finn Southeast has particular industry expertise in the health care, consumer products and services, tech, education, professional and financial services, environmental, and transportation sectors. Headquartered in New York, FINN Partners also has offices in Boston, Chicago, Detroit, Fort Lauderdale, Frankfurt, Jerusalem, London, Los Angeles, Munich, Paris, Portland, San Francisco, Seattle, Shanghai, Singapore and Washington D.C. Find us at DVLSeigenthaler.com or finnpartners.com and follow us on Twitter and Instagram @finnpartners.