FINN Partners Celebrates 10-Year Anniversary with 10 Days of Giveaways to Thank Employees
December 17, 2021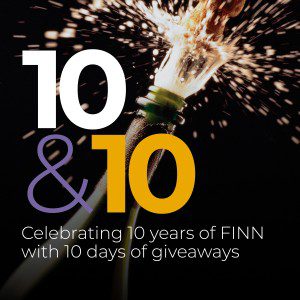 Basking under palm trees while poolside in Hawaii. Spending the weekend soaking up the sights of SoHo, NYC. Pouring an iconic whiskey while admiring your new John Hardy wrist bling. Farm-to-table steak-tasting flights. Massages, mud masks and margaritas – oh my!
To celebrate FINN Partners' 10-Year Anniversary, the agency has launched an employee appreciation campaign called "10 Days of Giveaways," featuring a host of mind-blowing prize packages to say thank you to its staff. One winner was selected at random each day, and the incredible prizes were donated by FINN clients as well as purchased by the agency.
Peter Finn's vision was to create a world class, best place to work, agency where talented individuals would grow their careers in a supportive, caring, and dynamic environment when he founded FINN Partners in 2011. Ten years later, that vision is a reality. FINN's people and unique culture are at the heart of the agency's success. The 10-Year Anniversary campaign is an expression of gratitude to FINN staff globally for their dedication and commitment, and it highlights what it means to be a part of the FINN Family, comprised of more than 1,000 employees around the world and an impressive roster of valued clients.
The campaign launched in December 2021 and is the first of many activations, large and small, that the agency will celebrate throughout its 10th year.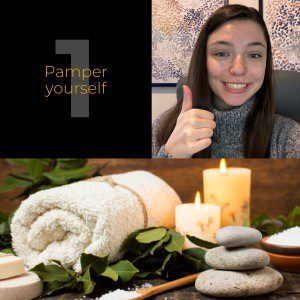 Day 1 Prize: A New York spa experience with over 100 minutes of soaking, massaging and mud masks. A gift basket from The Body Shop to keep her skin winterproof. Health and nutrition gifts will help fuel her holiday shopping spree funded with a generous gift card.
---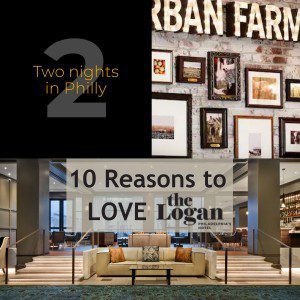 Day 2 Prize: Our winner will head to the City of Brotherly Love, where he'll spend a weekend at the stunning Logan Philadelphia Hotel. Celebrated brunch at in-house restaurant Urban Farmer or try out their New York Steak tasting flight after a day out on the town. Miles for the flights + a gift card for as many cheesesteaks as he can handle.
---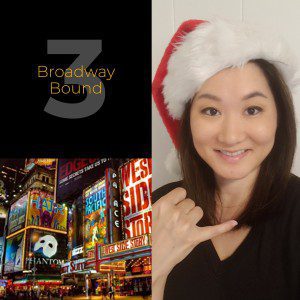 Day 3 Prize: An all-inclusive flight from Hawaii to New York City for a two-night stay at the Arlo Hotel in SoHo. Margaritaville Resort Times Square for a one-night stay at the tropical oasis in the heart of #NYC. Some spending money for a night on the town in the Big Apple.
---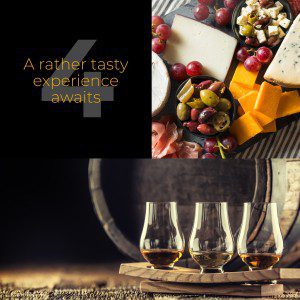 Day 4 Prize: 6-person tasting party and virtual guided tour at America's most iconic whiskey distilleries and beverage makers. A mezzo platter. A black sapphire unisex John Hardy bracelet, donated by Starboard Cruise Services, an LVMH company, and an exclusive John Hardy retailer at sea. Plus a gift card for an epic bash.
---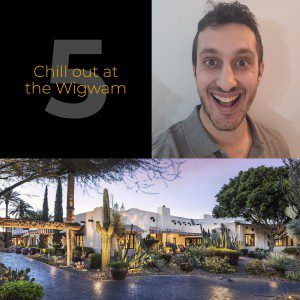 Day 5 Prize: Four incredible evenings at The Wigwam, a stunning historical hotel outside of Phoenix, Arizona. The property is known for its extraordinary 26,000 square foot spa and 54 holes of championship golf, close to the Grand Canyon. Plus spending money.
---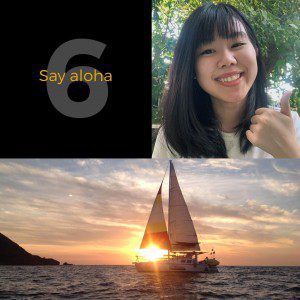 Day 6 Prize: 3 nights at the renowned Waikiki by Halekulani. A special welcome amenity, a personal tour of the Halepuna art collection by the hotel General Manager, and a half-day cabana rental for the poshest of pool selfies. Add in a Maitai Catamaran sail off Waikiki, flights and some spending money, and this prize pack is quite a holiday in paradise.
---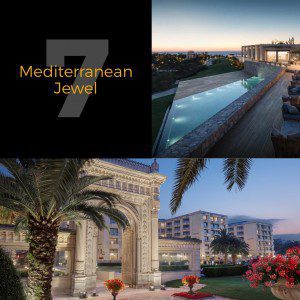 Day 7 Prize: not one, but two luxury resorts! First, enjoy the decadence and exquisite service at a grand historic hotel from Kempinski, the oldest luxury hotel group in Europe. Then they'll trade the city for the coast to explore the private beaches, organic dining options, and wellness spa that Six Senses is praised for.
---
Day 8 Prize: Our winner will head to Italy to enjoy just a taste of the wonders it has to offer, specifically, to Tuscany. They will spend the day seeing the key sights and gaping at Michelangelo's David, guided by Tours By Locals, "an elite tour marketplace that specializes in curating bespoke experiences for luxury travelers and enjoy two days at the fabulous Agriturismo Casetta, a 270 year- old luxury farmhouse set in the hills of the Chianti wine region.
---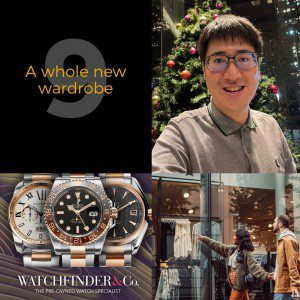 Day 9 Prize: Today's winner can recreate that feeling online* with a shopping spree for a whole new wardrobe** from a variety of notable brands. Then bring any of those outfits together with a premium pre-owned timepiece from Watchfinder, the luxury retailer with thousands of watches available from more than 50 brands.
---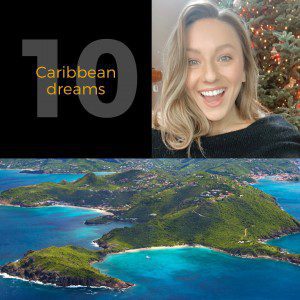 Day 10 Prize: For the final prize, the winner is off to the Caribbean for magical getaway! They will fly down to San Juan, Puerto Rico to spend a few days at luxury hotel enjoying the food, architecture, and beautiful beaches. Hopping on a Tradewind private jet, they'll then head to St. Barts, where they'll get their fill of sand and sun. She'll keep the feel-good endorphins pumping with a 30-day pass to any Life Time, where she can take advantage of premium amenities ranging from saltwater pools to eucalyptus steam rooms.
---
While FINN's core values are what make it special, it's our agency family's talent, passion and dedication that have made it a success over the past decade. Thank you to all of our amazing employees!
Are you seeking a career at an ethical, entrepreneurial integrated marketing agency bound by a purpose-driven, collaborative culture? Now's your chance. Explore our career opportunities here.