FINN Partners Adds Longtime Sports Marketing Executive Matt Saler as Vice President of Growing Sports Division
August 17, 2021
Saler amplifies FINN's Sports Marketing leadership, expanding into brand and property marketing activations, along with spearheading integrated marketing efforts for key clients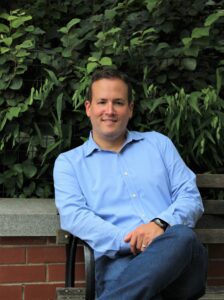 NEW YORK, NY (August 17, 2021) — Global independent marketing and communications agency FINN Partners today announced that Matt Saler, a 15-year executive in the sports and consumer marketing industry, has been appointed Vice President of its rapidly growing Sports Division.
Saler will be based in Maryland and will work closely with John Acunto, Senior Partner of FINN's Sports Division and Missy Farren, FINN's Managing Partner overseeing the firm's Consumer, Lifestyle & Sports group.
Saler will help expand FINN's sports and consumer division further into brand and property marketing activations, along with managing current clients and spearheading innovative public relations, digital and creative marketing campaigns.
Prior to joining FINN, Saler spent 10 years at imre, including the last five as Vice President of Sports Marketing. He led many of the agency's most notable accounts and spearheaded a variety of new business initiatives including the NFL, Major League Soccer, Under Armour, Travelers, USTA and the U.S. Open.
Under Matt's leadership, his team successfully led an array of unique, traction-gaining and award-winning activations with some of the largest sporting events such as: Olympics, Tour de France, MLB All Star Game, Super Bowl, PGA TOUR's Travelers Championship, Boston Marathon, World Cup of Hockey, NASCAR races and championship boxing fights.
"I am thrilled to join the leadership group at FINN and bring my expertise in large-scale marketing activations and integrated communications to their growing team," said Saler. "FINN has been leading some truly remarkable and impactful work in their Consumer, Lifestyle and Sports group and I can't wait to help this division continue to grow and deliver best-in-class services to our partners."
"We are excited to add an industry leader like Matt to our group where he will help lead our growing roster of clients spanning across all sports and industries," said Acunto.  "His experience working with some of the biggest brands, athletes and events in the world will be a great asset to both our incredible team internally here at FINN as well as our clients."
FINN's Sports Division has seen rapid growth over the last year working with many leaders connected to the world of sports and beyond, including Comcast, Siemens, the launch of Fan Controlled Football, global sports betting and gaming operator Entain, Asia gaming giant Mobile Premier League, athletes including Olympians Kolohe Andino and Jason Brown, toldright and the American Flag Football League (AFFL), among others.
Before imre, Saler worked across the sports and entertainment industry with Maroon PR, American Youth Football, the New York City Sports Commission, and the New York Rangers.
He received a Bachelor's Degree from the University of Michigan, as well as a Master's Degree in Sports Business from New York University.  He currently resides in Maryland with his wife and two children.