Engaging a Multigenerational Workforce in the Era of Transformation
September 15, 2022
In the post-pandemic era, our ways of working will be transformed. Workplaces will become more multi-generational, but are companies ready to handle this change?
72% of leaders we interviewed highlighted challenges in managing an increasingly diverse workforce. However, through building a strong employee communications foundation, companies and employees have a golden opportunity to thrive as we enter the future of work.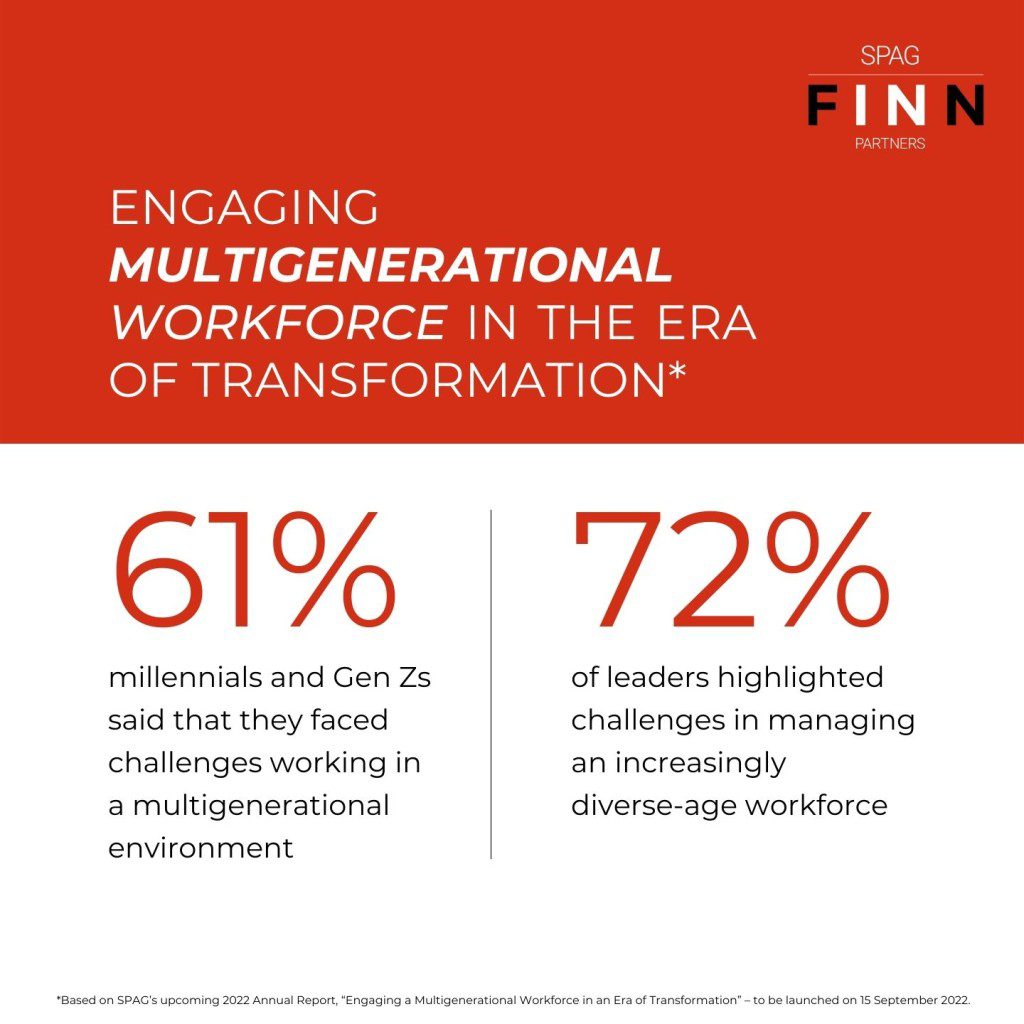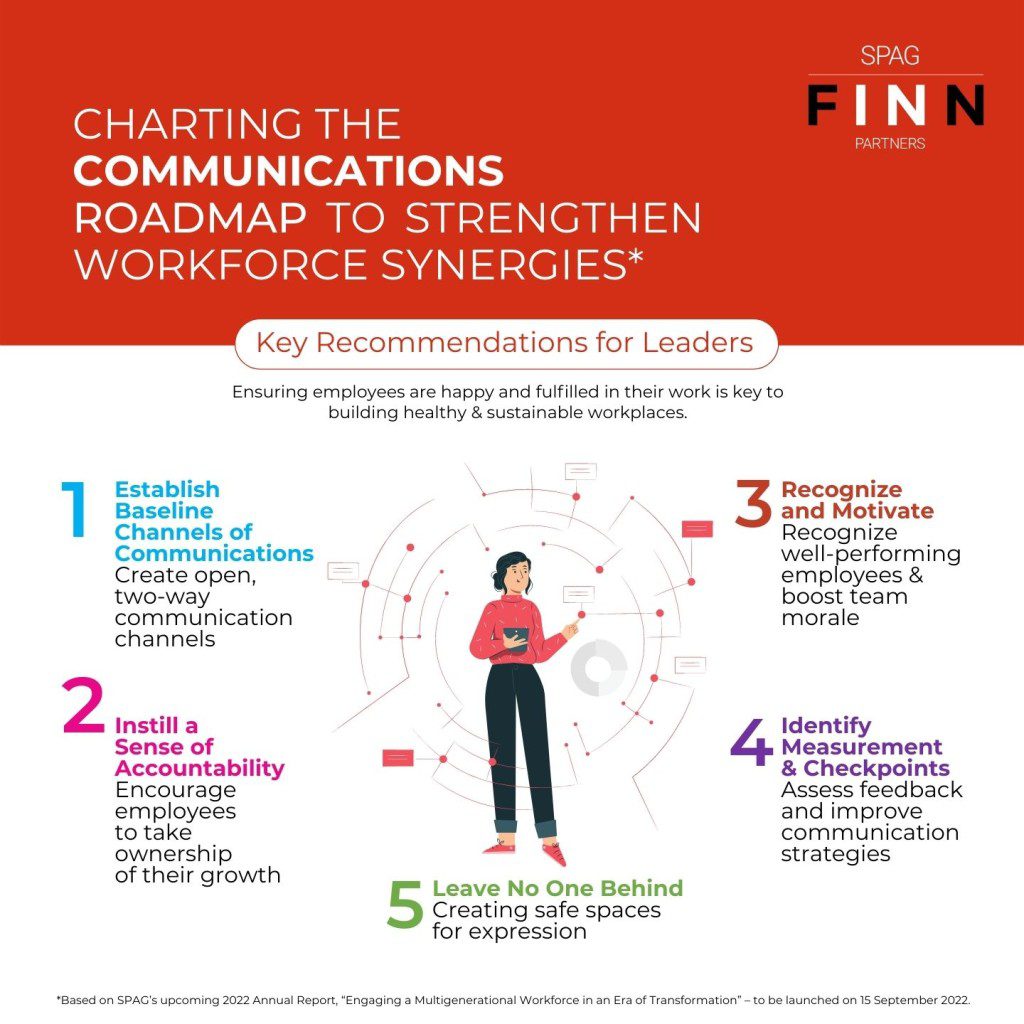 In our 2022 Annual Report, Engaging a Multigenerational Workforce in the Era of Transformation, we explore these topics and more.
An Annual Report that Takes Aim at the Challenge of Our Time
On September 14, we held the official launch party for the annual report, which included dinner and discussions. Panel moderator Priyanka Bajpai, SPAG, was joined by our distinguished speakers Pamela Sng (Great Place To Work®), Paul Howell (Chief of Staff Asia), and Rachele Focardi (XYZatWork) who shared their insights into how COVID-19 has changed the way we work, as well as courses of action for companies and HR leaders to engage a growing multi-generational workforce.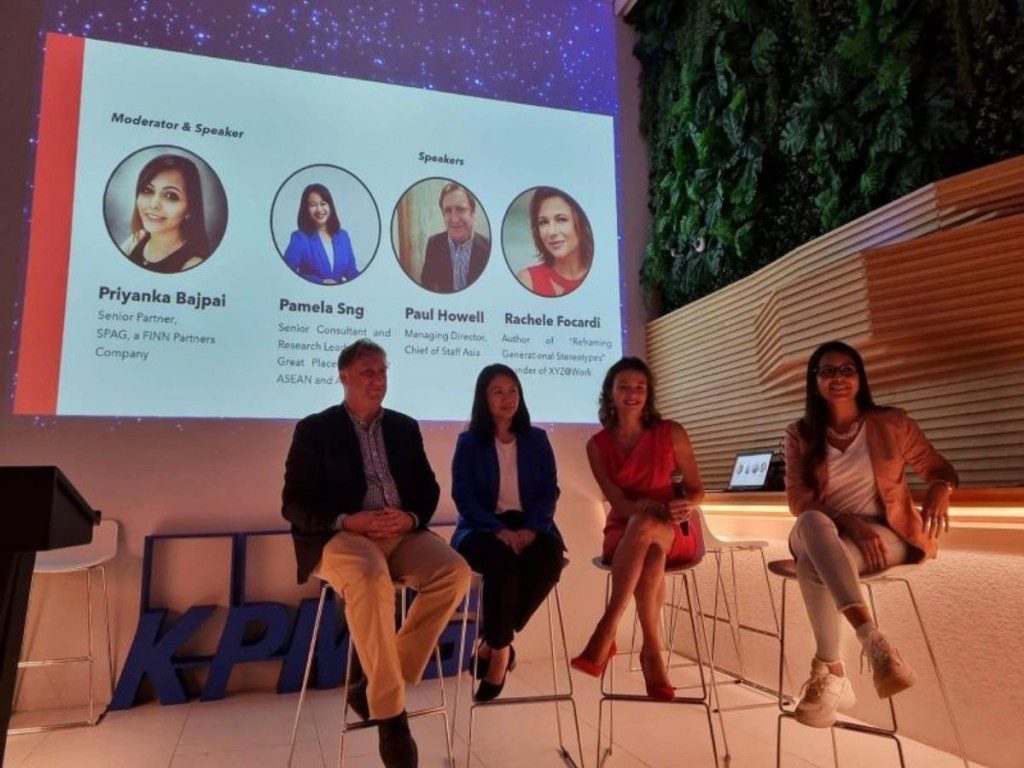 Ms. Carrie Tan, Selfwork and Transformation Coach, Lightbearers, and a Member of Singapore's Parliament, was our keynote speaker.
As a change-maker and coach that focuses on effecting positive transformation in individuals, teams, and organizations, Ms. Tan believes good leadership plays a crucial role in building team morale in workplaces. On the future of work, this is what she has to say:
"Workplaces today are not one-dimensional, but serve as key touchpoints for multi-cultural and -generational interactions. With 'Quiet Quitting' and the 'Great Resignation' dominating discussions, ensuring that employees find fulfilment in their work is a challenge that organizations must tackle."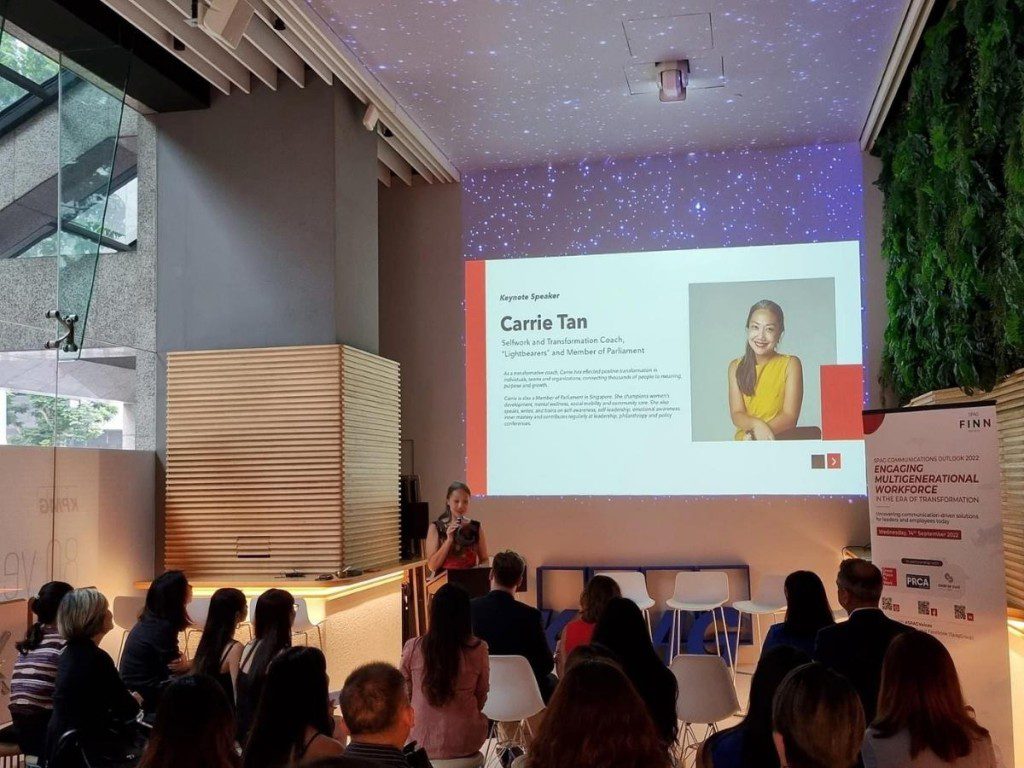 But leaders must do more. "To create healthy and sustainable workplaces, employee engagement strategies must pivot to address workforce dissatisfaction and potential burn-out. To truly build greater employee-employer synergies, leaders need to understand and develop self and emotional awareness, become role models for the culture they seek to build, and shape their companies to be safe spaces for human connection in order to attain enhanced human performance that is in tandem with wellness."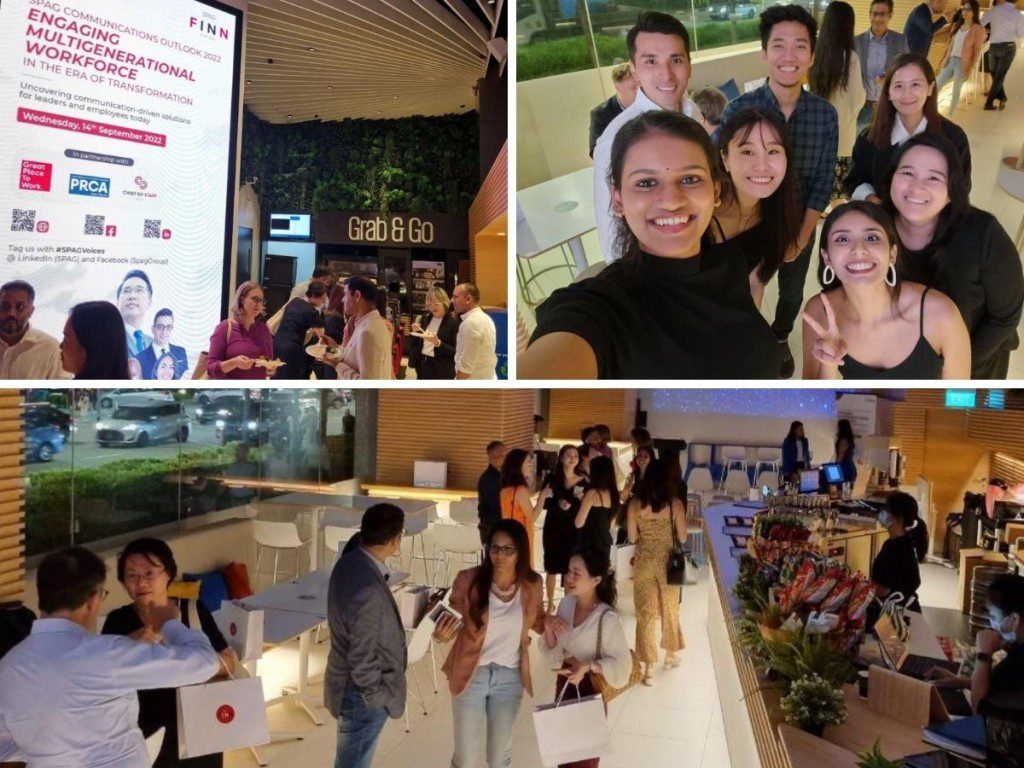 Ready to dive into the report? Get started here!