Diversity & Inclusion, While in Seclusion
April 2, 2020
April is Celebrate Diversity Month, and while we at FINN celebrate and encourage diversity every day, with more than two thirds of the US population officially urged to stay home, it may seem challenging to find ways in which we can continue to drive diversity, equity and inclusion (DE&I) forward — while in seclusion. The new work from home dynamic is taking some getting used to, but in between meetings and our other work demands, now is as good a time as any to stretch our minds and advance our respective world views. Just as we continue to work hard and play nice, diversity and inclusion should continue to be embraced as an essential part of our culture.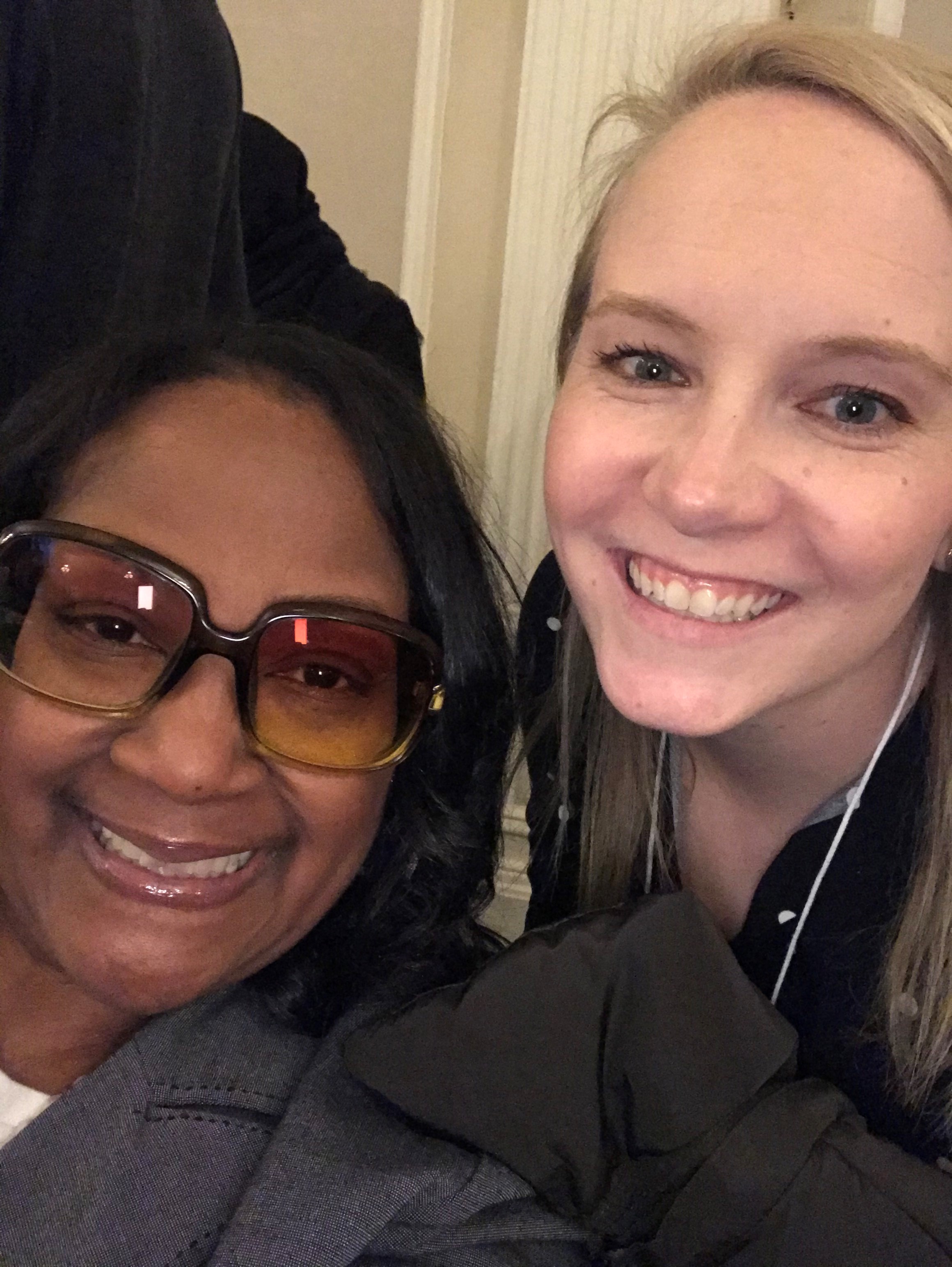 Helen and Taylor at the Plank Center Diversity & Inclusion Summit, before social distancing!
To achieve this, we've identified a few tips to explore the DE&I landscape, evaluate and learn more about ourselves, and connect with others we might not think to as we celebrate our unique differences and our collective commitment to One FINN!
Data Matters: Complete your US Census Form –The US Census is fielded every ten years, and is one of the most important tools for the American government and business leaders to understand the fabric of our nation while providing critical data that supports the infrastructure of many of FINN's communities. The results of the census are also used to draw Congressional and state legislative districts. The U.S. won't have appropriate representation without an accurate census. Census Day was April 1 but the deadline for self-response is open through August.

And, while you are at it, ensure you are registered to vote in the S. presidential election November 3, 2020. Diversity and inclusion cannot be represented if we don't vote.
Read and watch stories that celebrate diversity – Whether you are looking for the latest book on professional development, want to learn more about history or have kids at home, stretch your imagination and perspective with some or all of the following:
You've Stretched Your Mind, Now Stretch Those Legs – CDC and local guidelines permitting, leave your usual route behind. Park your car in the neighborhood or park you've been meaning to visit, or an area of cultural significance. Being inclusive often requires ignoring the status quo, and that can be uncomfortable. Walking outside on beautiful day is a great way to ease yourself into doing something different.
And, once you've cooked and read your way through the above, visit a virtual museum exhibit, located in one of our cities
Give It A Try: Expand Your Palate and Perspective – The fabric of FINN is diverse. With 19 offices across the globe, let's look put down our go-to comfort fare and try whipping up something new. A few ideas…
It Starts With A Conversation: Brainstorms and "kitchen" conversations – As virtual happy hours become all the rage, let's take it one step further, and use the same tools to advance important conversations and our thinking for clients and prospects, many of whom need more help telling their story than ever before.

For every virtual happy hour, you hold, host one brainstorm
Ensure there's a new voice in each conversation; don't hold an all-female, all-consumer or all-Nashville brainstorm. Diversity is being invited to the party. Inclusion is being asked to dance. Let's keep dancing in these challenging times
Head back to school – We're a diverse team from all sorts of backgrounds committed to fostering a supportive and inclusive culture, but we can always use a refresher on how to cultivate this and manage our teams and work effectively. Check out and enroll in a FREE course on diversity and inclusion. Here's a list of courses via MUSE. Some of the modules are just three minutes long.
Stay connected: Virtual Volunteerism and Mentorship – As educational institutions move to remote learning and student life face new challenges, share FINN's goodwill by offering to guest lecture via Zoom, hop on the phone with a student to talk about and enable their career path, and when appropriate connect them to a different or diverse industry stakeholder or client you know. Another example, R&B singer-songwriter Usher's Usher's New Look Foundation is celebrating 20 years of service to youth development and education. He's constantly looking for experts and leaders to guide virtual sessions on a variety of topics. Reach out to Helen on how to make this happen.
Nurturing, developing and training future PR and communications leaders is a key pillar of our Finn Partners – Actions Speak Louder initiative. We hope we've inspired you to help drive the conversation around DE&I into action- even in times like these.
Let's GO!!
Helen Shelton is a Senior Partner based in New York City, and leads FINN's award-winning Diversity & Inclusion activities. Taylor Trovillion is an Associate Vice President in Chicago, where she also serves as the professional adviser to DePaul University's PRSSA Chapter.