COVID-19 Related Mental Health and the Implications for Brands
June 24, 2021
As COVID-19 vaccines roll out and America gradually returns to normal, wellness issues remain top-of-mind for many consumers. Because of this, brands must show that they care. Audiences turn to high-profile companies to fill the social void, especially when events like the pandemic move the goalposts. By knowing what mental health issues their customers or prospective employees are dealing with, brands will ensure their responses match peoples' needs while also staying ahead of competitors. 
To aid in this effort, FINN Partners' Global Intelligence team synthesized primary and secondary data sources to uncover the mental health topics people are focused on and the real-world applications brands can use to reach new and existing customers.
Consumers are increasingly discussing their mental health issues on social media
First and foremost, the pandemic affected Americans' mental health dramatically. A KFF poll from July 2020 found many adults reported specific negative effects on their well-being, such as difficulty sleeping (36%) or eating (32%), due to coronavirus-related stress. Furthermore, the number of text messages to the Substance Abuse and Mental Health Services Administration's (SAMHSA) Disaster Distress Helpline was 11 times higher in April 2020, at the beginning of the pandemic, than in April 2019.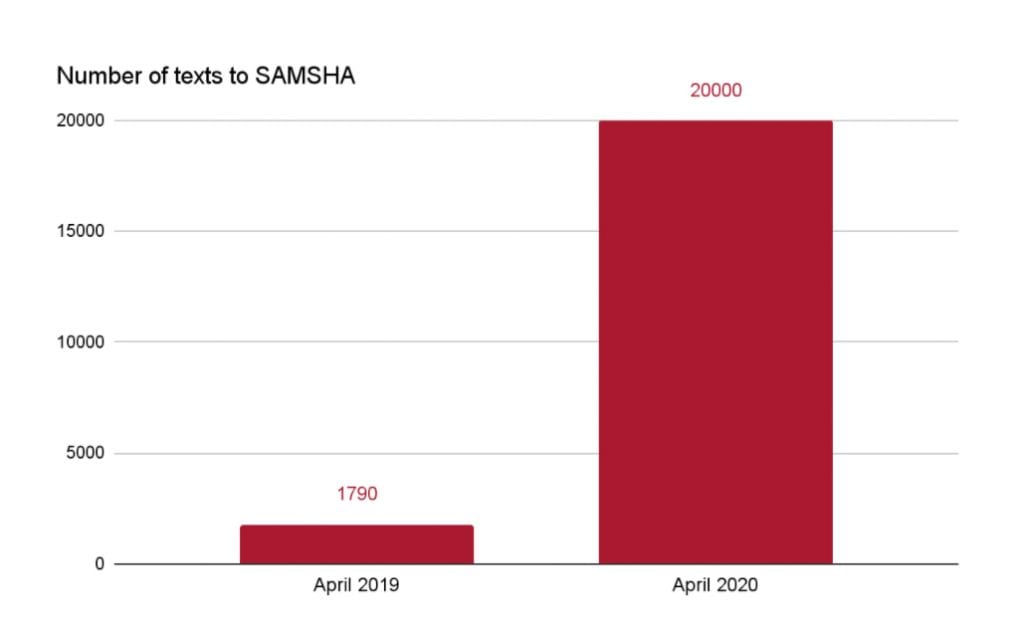 Source: Institute for Health Policy and Leadership/Statista
Research from the American Psychological Association (APA) "Stress in America" survey also found that women working from home during the pandemic experienced more stress than their male counterparts, mainly because they needed to balance professional responsibilities and childcare. The survey further noted that while people of color deal with mental health issues at the same rate as the general population, they do not have comparable access to support. 
In a digital world, these issues have become increasingly visible, with people sharing their struggles regularly on social media. A three-year view of the term "my mental health" on the social listening platform Infegy shows an increase in consumers discussing these issues across platforms. Discussion increased in March 2020 at the peak of the COVID-19 pandemic and then continued on an upward trend. 

Source: Infegy, mentions of "my mental health" on social channels
These discussions don't just occur among individuals. As consumers increase their transparency around these issues, they expect brands to follow suit and offer help. 
Brands are making changes to support mental health and consumers are taking note
Companies are adapting to make a difference in the new landscape and address users' mental health concerns. The changes are occurring across industries and are uniquely suited to COVID-19 times.
For example, airports are now investing in interfaith chapels and guided meditation to reduce travel anxiety among passengers and crew members. 
More generally, a Care.com study found that 41% of business leaders plan to expand mental health benefits this year. Furthermore, 59% cited improved mental health as one of the primary outcomes of caregiving benefits (and that number increased to 68% in companies employing more than 2,000 workers).
Landlords are even updating their buildings to keep tenants safe and happy. The new WELL certification aims to boost physical and mental health by bringing everything from greenery and cleaner air to substance abuse services into office buildings.
Customers are taking note of these changes and responding favorably. According to Global Web Index, a survey-based audience targeting company, about 60% of consumers said that knowing a brand supported people during the pandemic would impact their purchasing decisions to some extent.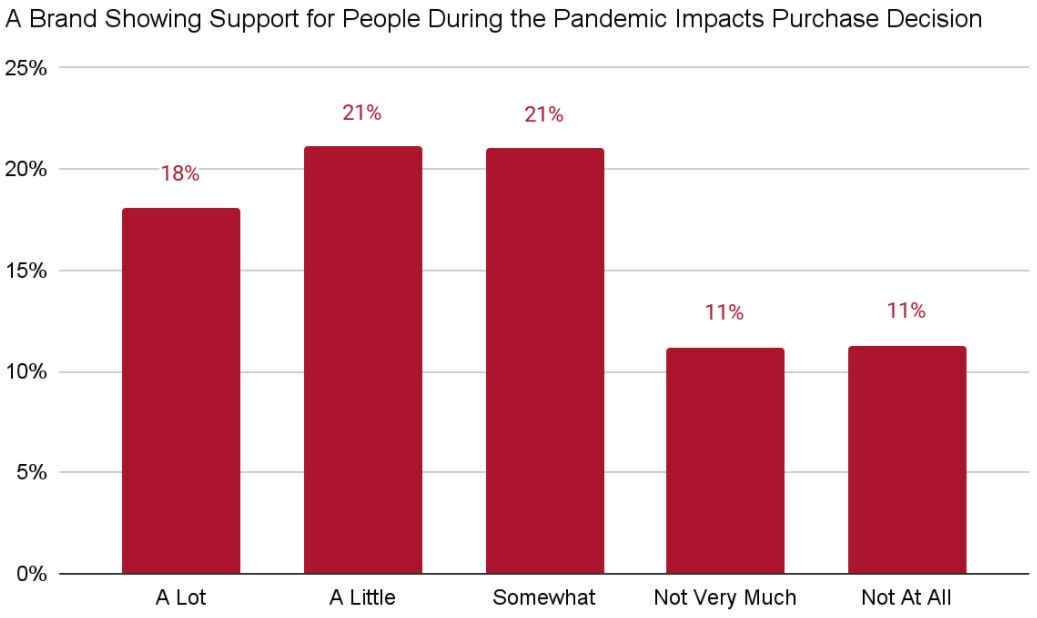 Source: Global Web Index (U.S. Internet users, Q4 2020)
The Power of Influencing and Oversharing
Many notable brands are stepping up to the plate by spotlighting mental health issues in ad campaigns. For example, British candy brand Maltesers launched #TheMassiveOvershare to promote maternal mental health. The campaign included a series of ads tied to International Women's Day, and Maltesers further donated hundreds of thousands of dollars to mental health causes, supporting their statements with action.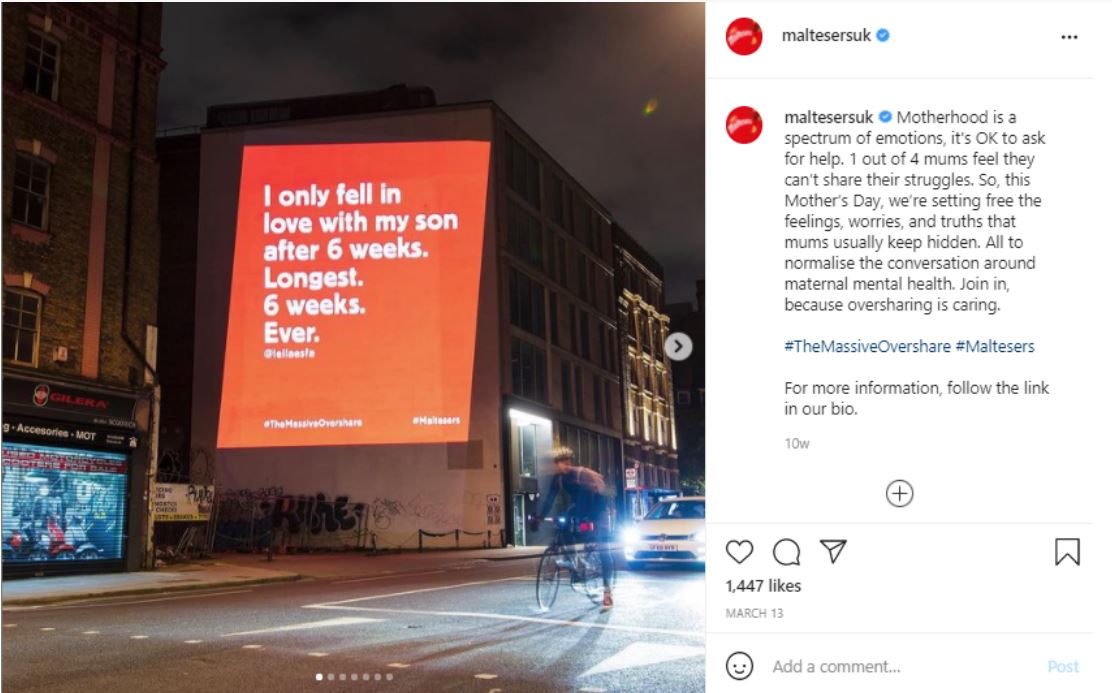 Influencers also play a crucial role when paired with trusted brands. Maybelline New York recently launched Brave Together, a program that aims to destigmatize anxiety and depression among young women through one-on-one support. To attract their target demographic, the company partnered with Euphoria star Storm Reid on this effort. Maybelline also runs a crisis text line and is pledging $10 million to mental health nonprofits over the next five years, proving they don't just talk the talk.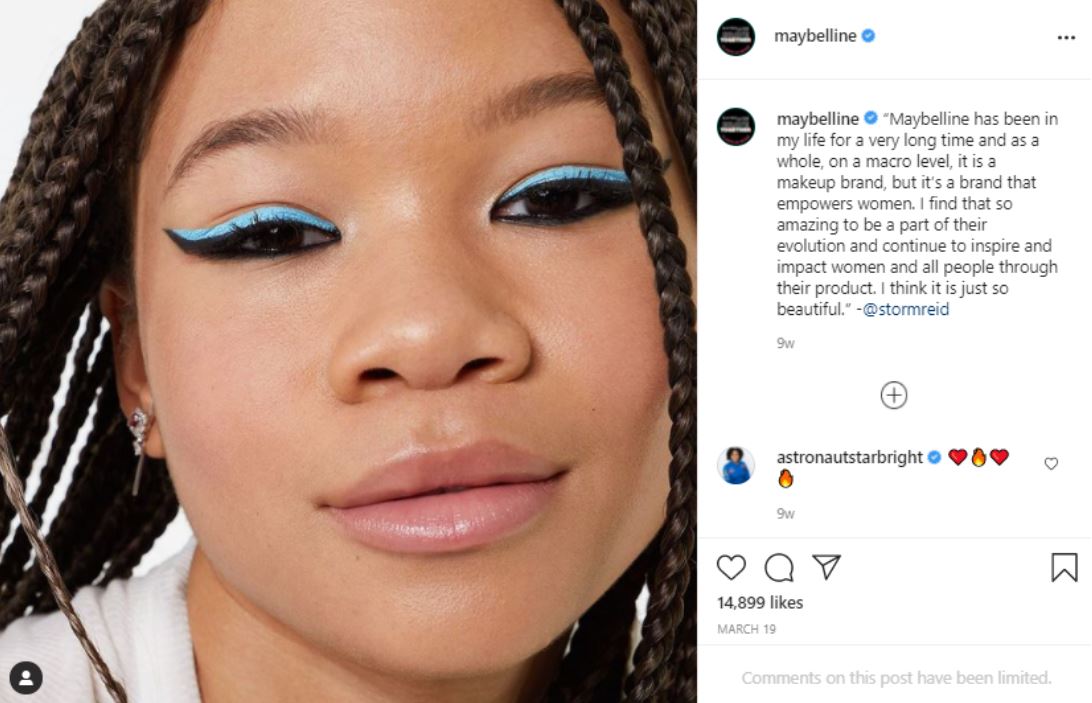 Source: Maybelline on Instagram
Initiatives like these have garnered brands positive audience engagement, which shows that supporting customer and employee mental health also benefits brand "health," especially during the pandemic. 
While the COVID-19 crisis brought on these changes in consumer and brand behavior, the same actionable playbook works for any social or natural disaster. Campaigns centered on mental health should not be "one and done" propositions. The public will reward companies that do the right thing, both now and in the future.
Methodology
FINN Partners' Global Intelligence team performed an in-depth analysis of COVID-19 and mental health topics, collecting and synthesizing data from secondary sources, audience intelligence research, and social listening exercises. Tools used included TalkWalker, Infegy, Global Web Index, Google Trends, and Statista.