Be Bold, Be Bald! With Us On October 21, 2021
September 2, 2021
Cancer has touched so many of us in one way or another and at FINN Partners the fight against this terrible disease is near and dear to our hearts. It hit particularly close to home for Jeff Freedman, Managing Partner of our Boston office, who lost his friend and business partner to cancer. He created the annual fundraising event – Be Bold, Be Bald! – to honor the courage and strength cancer patients have.
This year, Be Bold, Be Bald! will launch on October 21, 2021. Be Bold, Be Bald! is a social movement where participating individuals rock a bald cap throughout the day and get others to sponsor them for their bold move.
We hope you will join us in the bold fight against cancer. Let's be bald together on October 21, 2021! Here are 4 easy steps to follow:
JOIN THE MOVEMENT Sign up at https://beboldbebald.org and choose a cancer charity to support. You can join a team, start your own, or go solo.
DECORATE YOUR BALD CAP Purchase a bald cap at The Bald Shop, then get creative and show what inner strength means to you.
START FUNDRAISING Just like a charity walk or a run, ask family & friends to sponsor you.
BE BOLD ON OCT 21, 2021 Join thousands of people across the country in the fight against cancer & wear your bald cap all day to raise awareness.
In this Q&A Jeff Freedman brings to light the full story behind the Be Bold, Be Bald! movement.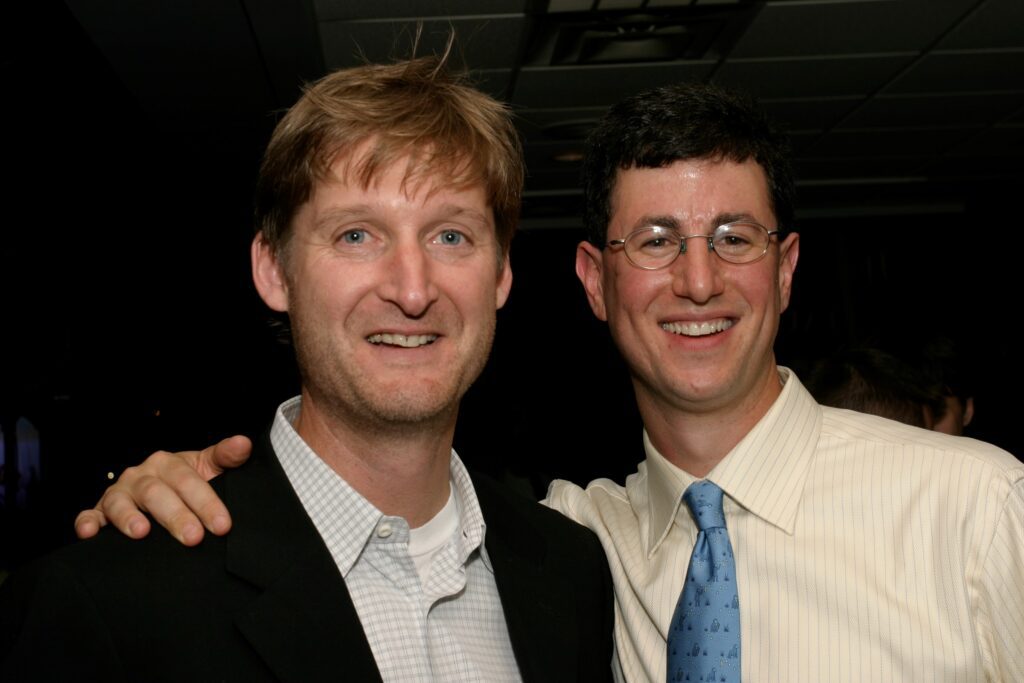 Tell us the story of how Be Bold, Be Bald! came about?
In late December 2007, my good friend and advertising agency business partner, Mike Connell, was diagnosed with Stage 4 cancer.  His treatment began one week later, just after the birth of his third child. For two years, he fought like a warrior and, while his loss of hair and weight made him look physically weak, he was stronger than anyone I've ever known – not only in his own fight, but in his support for all of those around him. To the point where, on his death bed in hospice, while I held his hand crying and unable to speak, he comforted me and told me all would be OK.
After his passing, the entire agency wanted to do something to honor his strength and keep his fight alive, with something more meaningful than a traditional walk, bike ride or dinner event.  We considered a head-shaving event, but knew that Mike wouldn't want people shaving their heads. (Some offered to do so for him when he was sick, and he encouraged them not to). So, we thought, "What if we just went bald for just one day by wearing a bald cap"? And, Be Bold, Be Bald was born.
We immediately created a non-profit called Small Army for a Cause (after our advertising agency, Small Army) and launched the first be Bold Be Bald event in 2010.  Since then, we've had tens of thousands of participants join from around the world, raising close to $1.5 million for 50+ cancer charities.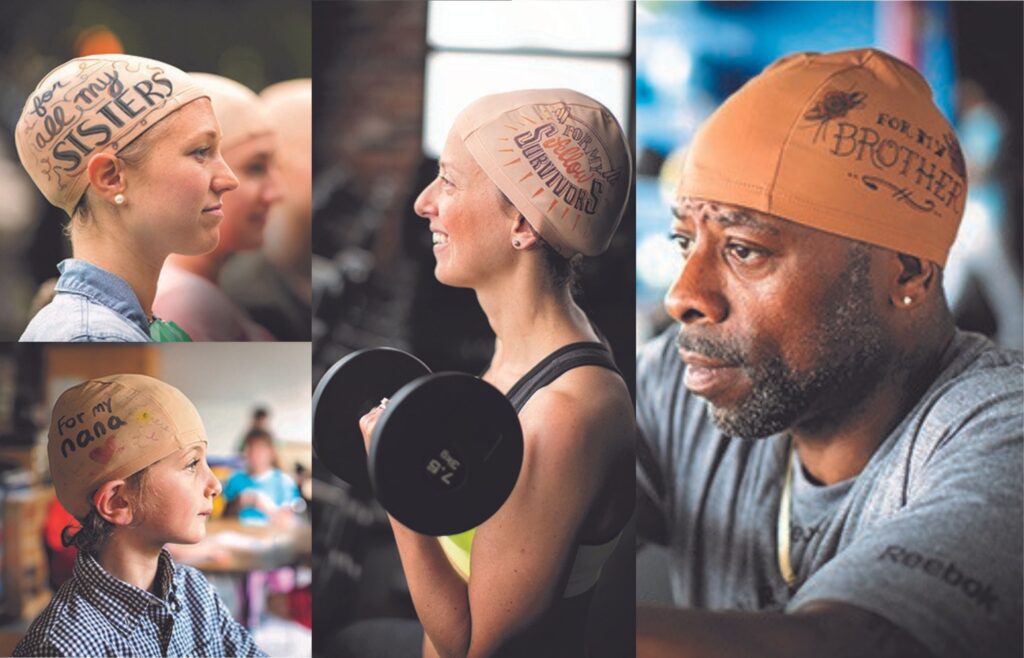 How did you come up with the concept of the decorated bald cap to raise awareness?
During the first few years of the event, we noticed that many participants were sharing photos of themselves with pictures and words drawn on to their bald cap.  We discovered that the bald cap was more than just a sign of strength and solidarity for those fighting cancer, but a canvas to share their story.  It also served as a great conversation starter for those uncomfortable moments in public when people are staring at you and wondering why you have the cap on.  So, we followed the lead and began encouraging participants to do the same. It's so heartwarming to see what people say on their bald cap.  The "bald kit" now includes a Sharpie for people to write and draw on their caps.
What has the impact been? Who has Be Bold, Be Bald! helped?
Most people jump to the money part of this question.  Yes, we're certainly proud to say we've raised about $1.5 million for 50+ cancer charities – from large ones like Dana Farber Cancer Institute and Leukemia and Lymphoma Society to local grass-roots organizations like Heaps of Hope and Facing Cancer Together. But, what I believe is of equal (if not greater) importance, is that we've given tens of thousands of people a way to do something for a loved one.  When a friend or loved one is fighting cancer, those around them feel helpless and don't know what they can do.  This event enables anyone and everyone regardless of race, age, gender, location or physical situation to do something. (No training is required, and we have temporary tattoos for those who are already bald). Some of my proudest moments are getting photos of elementary school classes wearing bald caps or stories from individuals and teams across the world sharing stories of who they are fighting for.
What are you most proud of since starting Be Bold, Be Bald!?
For those who know me, I am a crier – and am often set off by moments of pride.  Let's just say I've cried a lot with Be Bold Be Bald. Every picture, email message, participant story and thank you note from a beneficiary fills my heart with pride.  Not pride for what I've done, but for what this community has done – from all the amazing people at the agency who have given their time and talent to this cause to the participants, donors and beneficiaries that make it all happen.  There are so many stories. Maybe someday I'll write a book with them. But, for example, one that stands out is a family who called to tell me that they had all recently participated in Be Bold Be Bald for their father. Unfortunately, shortly thereafter, he lost his battle. But, they told me that the event meant so much to him that they buried him with all of their bald caps. I was speechless. I can only hope that Mike is looking down with us all with great pride.
How has the COVID-19 pandemic impacted fundraising efforts?
Well, cancer certainly hasn't been the issue of the day for the last 18+ months. But, it also hasn't slowed its fight. In fact, COVID has only made fighting cancer more difficult as treatment impacts your immune system, and social distancing from friends and family often means fighting alone. Honestly, last year was difficult, and was our worst year yet from an overall participation and fundraising perspective. However, fortunately, our agency is now part of an amazing global marketing and communications firm called FINN Partners, with 800+ global employees. So, while participation from the general public was low, the agency stepped up and was able to raise about $50k.
How can people get involved?
It's very easy.  Just go to the Be Bold Be Bald website (beboldbebald.org) and register.  You can join as an individual or start a team. You can also purchase a bald kit when you register, or get one (or more) from The Bald Shop later on.  Just like many other fundraising sites, when you register, you'll be set up with a fundraising page where you can invite friends and family to sponsor you for going bald on October 21, or to join you as a participant.  Then, when you get your cap, decorate it, take a selfie with it, post about your participation and, of course, wear the cap all day on October 21. And, please spread the word.
Where can I get a cap of my own?
You can get one when you register at beboldbebald.org, or purchase them in The Bald Shop.
Can the money be directed to an organization not on your beneficiary list, but is close to someone's heart?
Definitely. Participants choose the charity they would like their fundraising dollars to go to when they sign up for the event. There are currently more than 50 cancer charities to choose from. However, if your charity is not on the list, just complete the new beneficiary form on our website. As long as the organization is a US-based charity in good standing with the IRS, and helping in the fight against cancer, we can add them.
What's the one thing you want people to know about BBBB?
It's easy to do. But it's not. Anyone can do Be Bold Be Bald! and putting a bald cap on your head does not require any special skills. But, stepping into the public with a bald cap on your head is different story. It requires confidence, bravery and the ability to push vanity aside – although not even a fraction of the amount required of those battling cancer.  I challenge you to be bold and bald on October 21.