3 Traits of a Memorable Mentor
September 9, 2022
My first meeting with a mentor was in a parking lot of shattered glass.
I had just flown to Atlanta to interview with Beth Friedman and her then business partner for the role of marketing manager for their small agency. Beth was returning from a business trip at the same time, so we met at baggage claim and headed to her car together. Then we would head to a casual meet-and-greet dinner.
When we arrived at Beth's car, the window was shattered. The ATL airport parking lot had endured a 20-car theft ring the night before. Glass was everywhere and the interview was off to a strange start.
But Beth was unshaken. "These things happen. What can you do?" she told the anxious lot attendants who were sharing the news with weary travelers returning to ransacked cars. She wasn't irate like the other customers. No yelling or asking if the cameras captured the thieves. Beth was as calm and cool as they come.
Riding in a car with remnants of glass, she remained completely composed. As the focus turned to me, I realized the interview had started. An 11-year mentorship with Beth followed.
Beth recently won the PRNews Mentor Award, a recognition that made me pause to reflect on mentorship, leadership and what it has meant to employees and clients over the years. Here are three traits that encapsulate a mentor, as modeled by one of the best.
Empathy over control
Beth taught me in those first moments of meeting her that keeping an open mind and heart wins out over the need to control a situation. She didn't treat anyone harshly, just picked up and moved on. She showed empathy over control. Similarly, when someone on our team is in a jam, she never tries to control a situation or an outcome but offers advice and guidance to let them reach their own conclusion or solution. You know she's got your back, but she never oversteps.
Grace during growth
Agency Ten22 started with just four people sharing office space, with a couple of freelancers supporting us in the background. We never pretended to be larger than we were, but we committed ourselves to quality public relations and marketing work for healthcare technology and services vendors. Growth was our goal, but Beth was intentional about a slow and controlled process. We were passionate about our work, but we had lives to live, children to bring into the world, and it was important to Beth that we stop to enjoy it all. To have grace. A mentor guides you to grow personally and professionally, and sometimes the two are intertwined.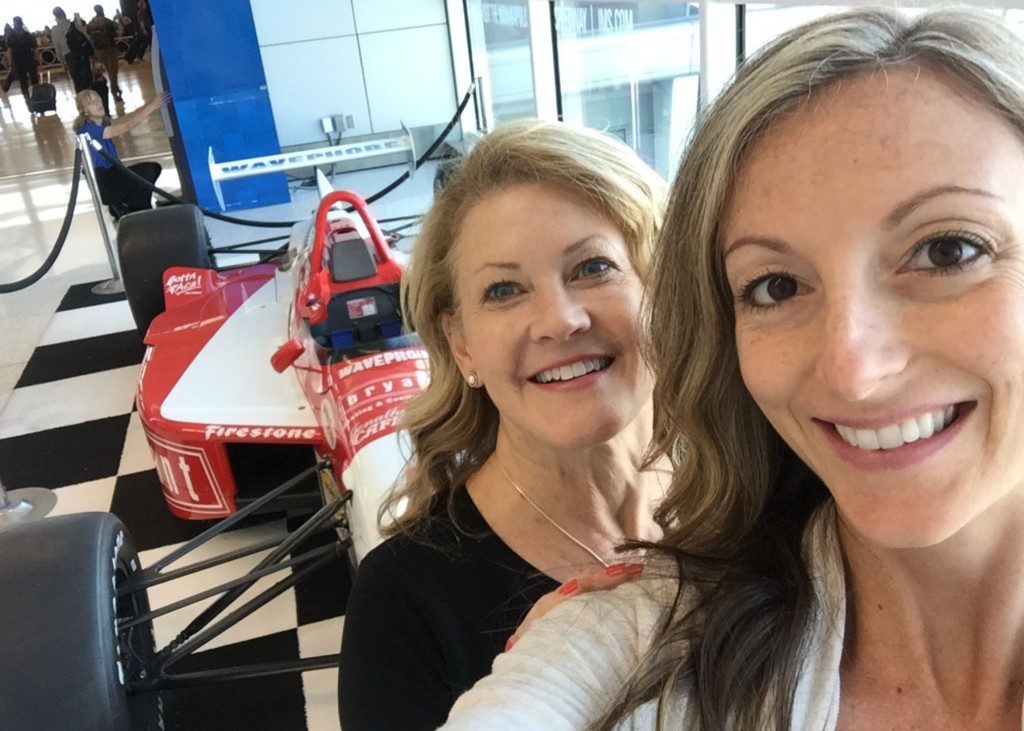 Safety in difference
My role shifted from Beth's employee to her partner in 2016. Because she chooses empathy over control, she was a champion at sharing decisions with me. That's not to say we've always agreed on choices we've had to make for our business. But being the true mentor she is, there's safety in our disagreements. I know that I can have a different opinion or stance, and she won't shut me down. She will hear me out. And sometimes she will change her mind. It doesn't mean anyone is right or wrong because great mentoring means you come to a place where you learn from other people.
Beth and I sold Agency Ten22 to FINN Partners in July 2021. We agree it was the best decision we could've made for our team and clients. While the decision was easy, we didn't treat it lightly. All scenarios were considered. FINN has fostered a wonderful environment for everyone to grow. But the true success of our transition has been Beth's mentorship, transparency and passion for all things health IT.
From broken glass to agency acquisition, I'm so grateful for the privilege of partnership with a memorable mentor.