OUR WORK yahoo! mind together
A collaborative approach to workplace mental health.
As a result of the COVID-19 pandemic, issues surrounding mental health came to the forefront of company workplace and HR practices. But, there was little accountability and an urgent for a collaborative approach that would move the needle and better individual's lives.
GOAL
Elevate Yahoo! / Verizon Media Group as leader in mental health by convening companies, employees and partners.
SECTOR EXPERTISE
Wellness & CSR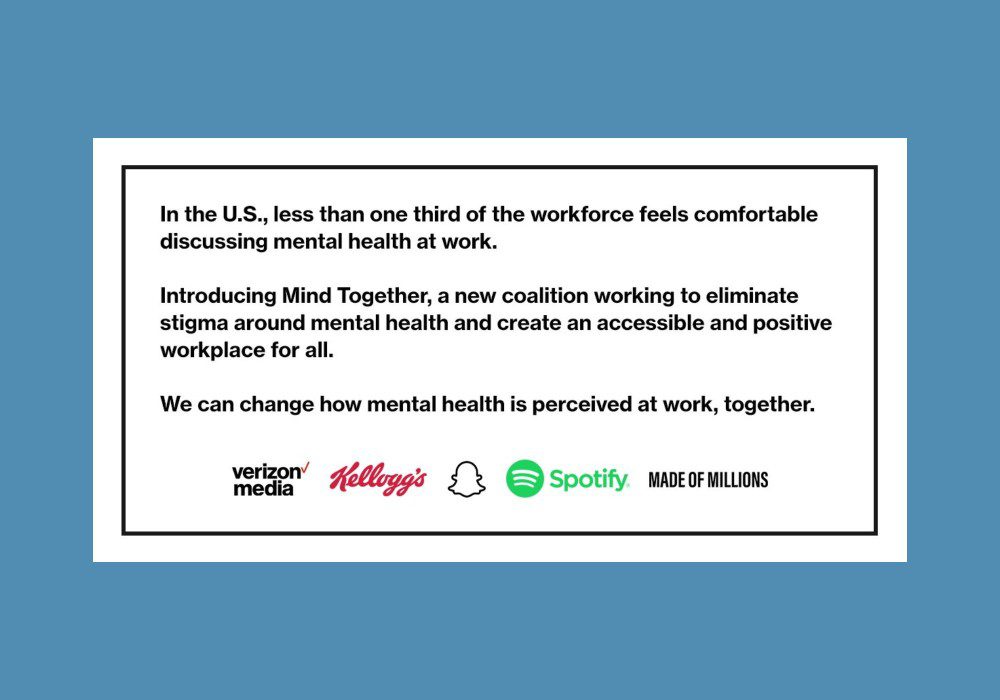 The Work
To accomplish those goals, FINN created the "Mind Together" coalition – a collaborative effort that would aim to eliminate stigma around mental health and create healthy working environments. The launch and ongoing programs would be supported by proactive media outreach, creative communications campaigns and strategic messaging support. Additionally, FINN helped tout leaders engaged with the project as thought leaders in the mental health advocacy and employer space.
FINN not only created the vision for the "Mind Together" coalition, but also conducted partner outreach and worked with relevant parties to set benchmarking goals. At the launch, FINN and Yahoo! signed on Kellogg Company, Snap Inc. and Spotify as the initial coalition members. In the first year, the coalition's work was covered 15 times in media outlets for a total of 84 million impressions. Coalition members were engaged in announcement-led and proactive media outreach, with headlines in Fast Company, Digiday, Forbes, and HR Dive.