Teaching an old industry new tricks.
The pet insurance market has almost quadrupled in the past decade, with total premiums in the United States reaching two billion dollars by 2020. We worked with TrustedPals to fetch them a new brand, tone of voice and digital presence – putting pets front and center of their identity.
GOAL
Create a brand that speaks to pet owners and the animals they love, putting barks and paws ahead of jargon and forms.
SECTOR EXPERTISE
Financial Services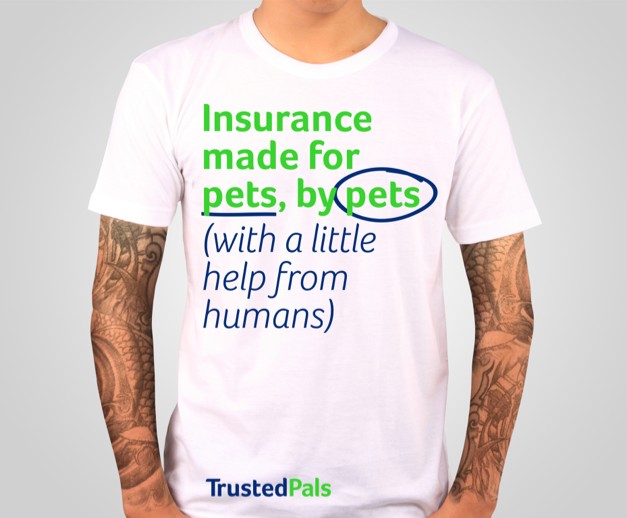 $2B
That's how much the pet insurance industry is worth
The Work
Pet owners want to feel safe in the knowledge that their four-legged, winged and scaley friends are protected if the worst happens. Showing that TrustedPals put pets before anything else, we created a brand aimed at those who really matter: the cats and dogs themselves.
The new ecosystem of TrustedPals was entirely made from the pets' perspective. Which means less jargon, forms and contracts, and more walks, treats and wagging tails.
We then rolled this idea out across a website (or 'pawtal'), social media, tone of voice guidelines, trade show materials and more. All of which stood out and got noticed in a sea of dull insurance companies.