The most seamless way to experience the outdoors.
Take advantage of the spike in interest around outdoor adventure by thoughtfully owning the conversation around camping, outdoor experiences, and the ease that Tentrr provides travelers and adventurers.
GOAL
Build awareness and introduce Tentrr to niche markets, demographics, and categories by highlighting the ease of booking, the elevated outdoor experience, and relevant brand partnerships with various, untapped publications and writers.
SECTOR EXPERTISE
Consumer & Lifestyle
120+
top tier placements in the first six months
10
brand partnerships announced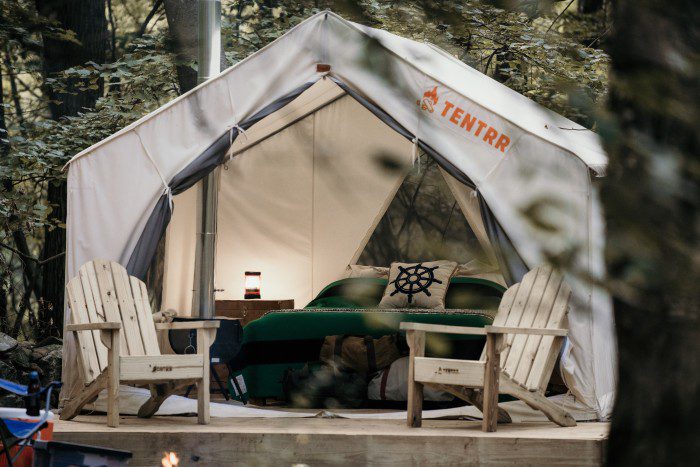 The Work
Our plan of attack was built to grow general awareness around the Tentrr experience and secure top tier media to come and stay in the sites themselves to showcase the ease provided by Tentrr. In an effort to get more people outside, comfortably, the team launched a handful of brand collaborations with top outdoor companies including Coleman, Michelob ULTRA, Sensible Weather and Black Folks Camp Too. Additionally, FINN worked to secure stories and interest around Tentrr's partnerships with various State Parks across the country. These Park sites provide campers with an alternative lodging option that allows them to camp inside the State Park. Throughout the Pandemic, the team positioned Tentrr as a safe option to get your family out of the house, with a special focus on target markets.