Cutting through a crowded market to tell a memorable story.
With campuses in Manhattan and Westchester, NY, Pace University competes for media attention with a number of globally recognized brands in the region. FINN Partners has collaborated with Pace since 2017 to help build national and local awareness of its leadership, faculty, students, areas of academic excellence — and, perhaps most importantly, its track record of putting students on a path to lifelong career success.
FINN focused on telling the inspiring success stories of Pace's "Go-Getter" students and promoting faculty expertise about trending news linked to key academic programs.
GOAL
Build national recognition of Pace University's leadership in experiential learning, rigorous academic curriculum, and the "Go-Getter" mentality of its students.
SECTOR EXPERTISE
Education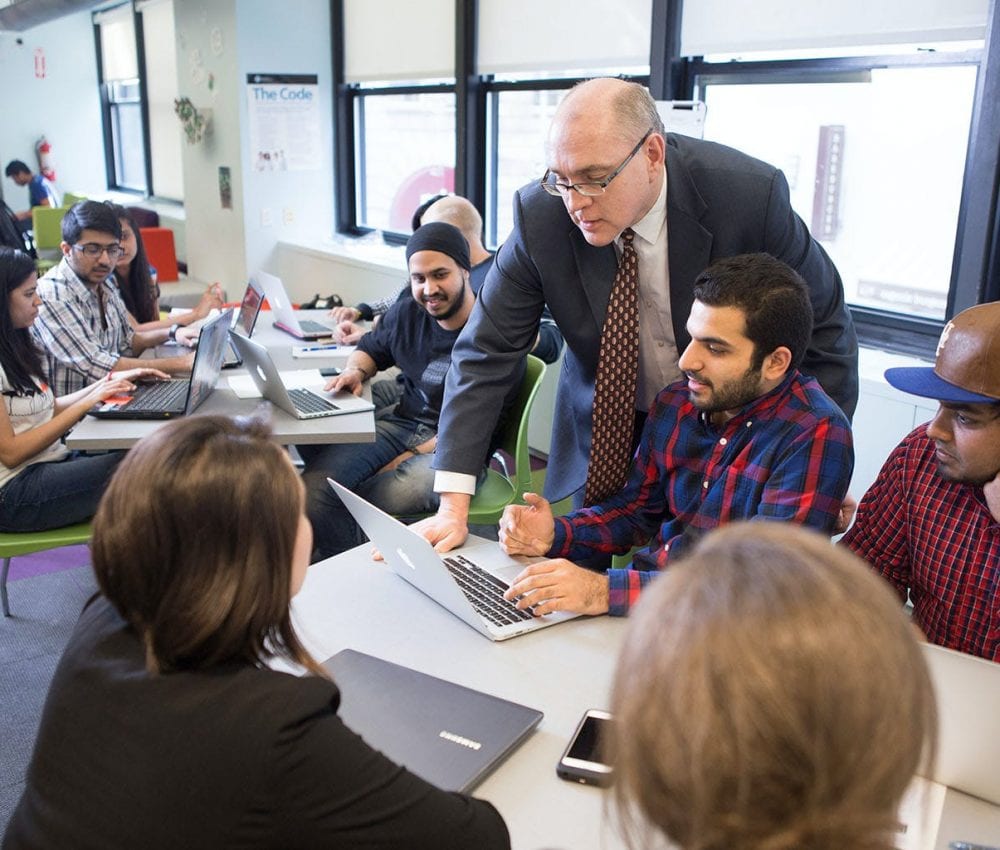 The Work
Many of Pace's "Go-Getter" students are the first in their families to attend college, and Pace has a long, wonderful record of helping them reach their academic and career dreams. We shared those successes to raise Pace's overall profile among peer institutions, employers, alumni, and prospective students.
We also illustrated Pace's extraordinary commitment to its students via its Career Services team during the pandemic, as well as securing space for faculty members to discuss key topics — including cybersecurity, environmental law, political science, and performing arts — with coverage in USA Today, The Washington Post, TechRepublic, ISMG, POLITICO, The Hill, El Diario, Broadway World, and many others.
Further, we elevated the profile of newly appointed President Marvin Krislov, securing coverage, bylines, editorial board meetings, and/or speaking engagements with numerous top-tier outlets. These include The New York Times, The Wall Street Journal, The Atlantic, Chronicle of Higher Education, Inside Higher Ed, WNYC, Hechinger Report, EdDive, The 74, New York Daily News, CNN Online, The Hill, Crain's New York Business, Education Writers Association, and many others.
Finally, FINN worked to build the profile and credibility of Pace's expertise. We chose the right places for the University's leaders to offer career advice — The Economist, The New York Times, The New York Post, U.S. News & World Report, College Recruiter, The Chicago Tribune, and Ladders.