Initiating a global youth campaign.
Millions of children living with untreated cleft conditions have difficulties eating, breathing, speaking and being accepted by many of their peers and communities. For patients who receive surgery, a new life can finally begin – a life that's free from stigma and filled with the hope for a brighter future.
GOAL
Generate media coverage to raise awareness for the work of Operation Smile in safe surgery and further engage youth volunteers in advocacy efforts.
SECTOR EXPERTISE
CSR, Wellness, Purpose & Social Impact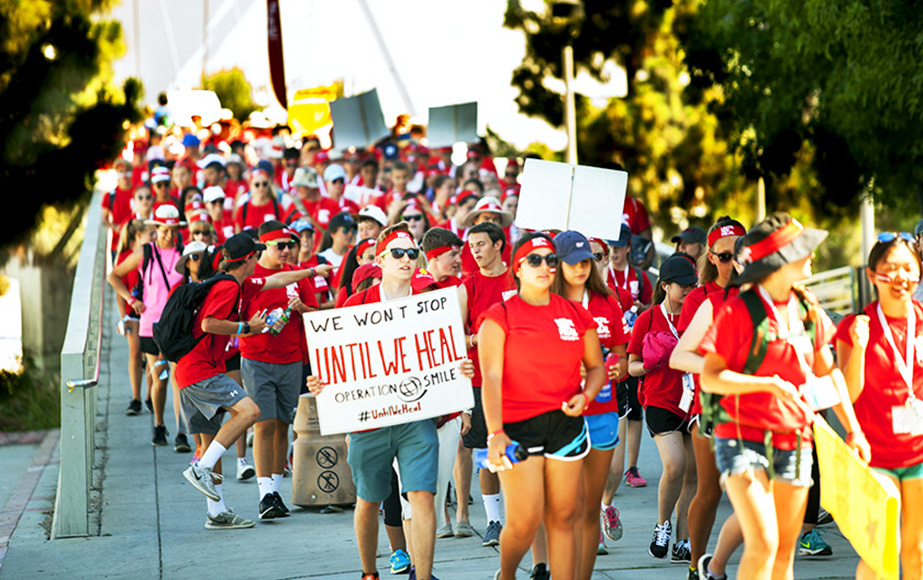 The Work
FINN Partners team developed a new campaign called UNTIL WE HEAL, including a dedicated microsite and youth-focused messaging, to activate hundreds of students in Operation Smile school clubs across the country. During the campaign's month-long kick off, students held events, fundraisers and "safe surgery summits" to educate their communities and call attention to the billions of people globally who lack access to surgical care. Finn Partners elevated the personal stories of students who had attended recent medical missions or had undergone cleft surgeries themselves, to illustrate this important issue.
The campaign further grew from Operation Smile's annual International Student Leadership Conference (ISLC) where students joined in a march advocating for safe surgical access, student leaders were recognized for their efforts, and new Smile Ambassador Balang surprised student attendees by joining the conference for the weekend and performing a new dance to raise awareness. The campaign achieved 77 million+ media impressions, as well as social media support from partners such as The G4 Alliance and celebrity ambassadors.