Accelerating more women of color in tech.
Today, women of color (Black, Latinx, American Indian) experience lower wage earnings, higher rates of poverty, and greater unemployment than all other Americans. And while they account for 20% of the US population, they represent only 5% of the tech workforce.
While many organizations were working to diversify the tech industry — only a few were focused on disrupting it. NPower, a nonprofit founded in 2000 to increase economic mobility for underserved young people of color and veterans through tech jobs, recruited FINN's creative and CSR teams to pave a movement.
GOAL
Leverage the longstanding credibility of NPower to establish, distinguish and differentiate a new Coalition focused solely on increasing the representation of women of color* in tech through awareness, collective activism, and funding. (Black, Hispanic, Native American)
SECTOR EXPERTISE
CSR & Social Impact
ACCOLADES
PRWeek Purpose: Best Fundraising (finalist)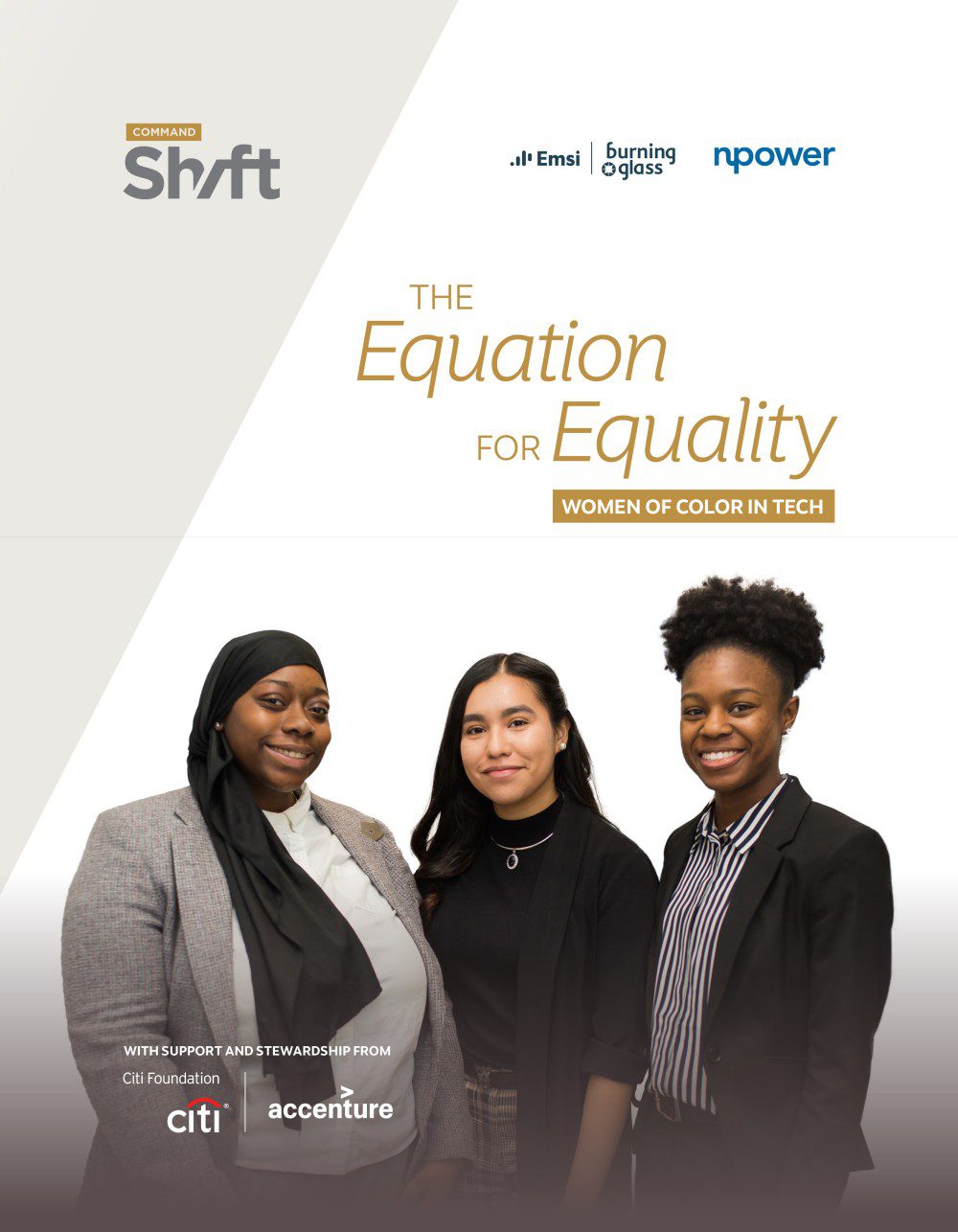 The Work
FINN executed its strategies with a three-pronged approach focused on generating awareness and credibility of the coalition within the tech industry with virtual events, amplifying the coalition's vision and research through media relations, and bolstering its recruitment efforts through recommendations and introductions to action-oriented allies.
This year, NPower received a $15M gift from Mackenzie Scott, a portion which will be allocated to Command Shift. Per NPower's CEO, the gift was a result of NPower's and Command Shift's positive societal impact and FINN's creative communications strategies and results. Overall, Command Shift secured over 15 new coalition partners for a total exceeding several million dollars in their first year after launching.
Corporate partners include: Citi, Accenture, Amazon Web Services, Broadridge, Comcast NBCUniversal, Guardian Life Insurance Company, World Wide Technologies, NETSCOUT, Vodafone Americas Foundation, TCS (Tata Consultancy Services) and Workday.
Nonprofit partners that joined are Girl Scouts of the USA, Girls Who Code, IT Senior Management Forum (ITSMF), National Center for Women and Information Technology (NCWIT), and The Knowledge House.