Reintroducing the world to Jack Daniel's.
Today, world-renowned Jack Daniel's is the number one selling whiskey globally and the world's most valuable spirits brand according to Interbrand, a consumer research organization. Its image is everywhere in popular culture, as easily identified with Rat Pack cool as Redneck Riviera rowdy.
But as the American Whiskey category has boomed in recent years, competitors from distilleries large and small have entered the market with brand stories and products aimed at dethroning Jack Daniel's.
Enter Jack Daniel's Tennessee Whiskey – 10 Years Old. Introduced in 2021, it was the brand's first whiskey in over a century matured for 10 years or more – a singular whiskey meant to captivate even the most skeptical and discriminating critics.
GOAL
Change the mindset of whiskey connoisseurs/reviewers inclined to question Jack Daniel's status as a premium brand and bring the rest of the whiskey-drinking world along with them.
SECTOR EXPERTISE
Consumer- Lifestyle
850%+
retail value commanded in secondary whiskey market
418,279,785
impressions generated in relation to an estimated $58,000 allocated for hard costs
25
25 stories and posts by top tier mainstream consumer outlets
58
stories and posts by spirits trade publications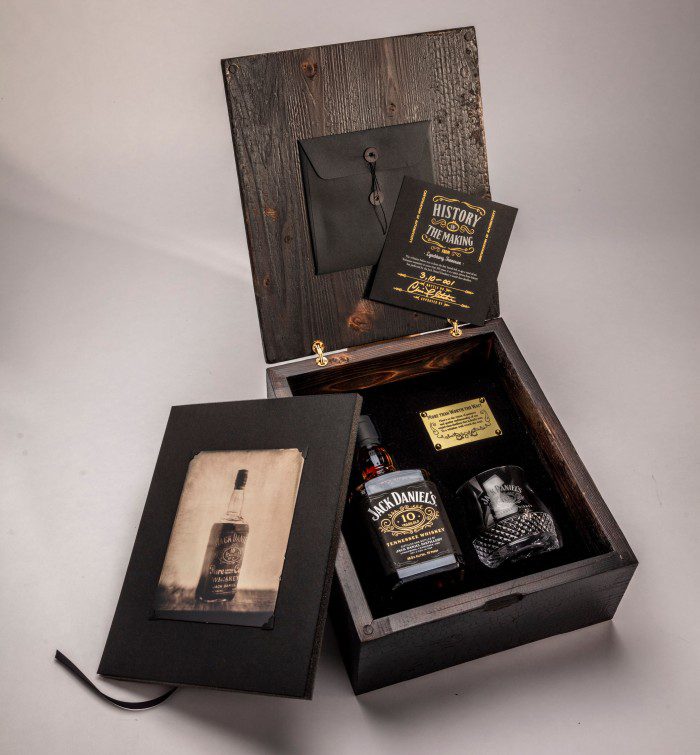 The Work
Our strategy was to selectively target consumer and lifestyle media outlets and whiskey influencers who dismissed the brand. If we could win over these critics, we could win over those they influenced.
For the launch campaign, we hearkened back to all that was authentic about Jack – and built a multi-faceted message platform using photography, copy, visual assets and packaging, and tastings and experiences that conveyed in every respect, "What's old is new again."
Product Story: With key messages determined, our creative writers' narrative of Jack Daniel's Tennessee Whiskey – 10 Years Old honored Jack's storied history of whiskey-making and ushered in a new era of whiskey innovation and excitement.
Photoshoot: We scouted and selected locations in Nashville with the right aesthetic – premium but not ritzy, historic but not dated. Product launch photos would be used across social media, PR, and marketing.
Timing: Scheduling the launch revolved around the bottling date, always a moving target. We developed multiple iterations of a time frame to play out between May and September, with ongoing media efforts into December 2021 and early 2022.
Press trip: We invited top-tier journalists to the Jack Daniel Distillery in Lynchburg, the source of every bottle of Jack, to experience its small town feel and enjoy a private dinner catered by James Beard nominee Chef Matt Bolus. Journalists spent the night on distillery grounds and tasted whiskey directly from the barrel.
Media and influencer kits: We crafted the media kit to deliver a sensory experience singular to Jack Daniel's. Each of the 75 kits featured a custom Shou Sugi Ban box with laser-burned etching; tintype image of an original bottle over 100 years old; premium, numbered authenticity card; velvet interior wrapping; gold plate insignia; custom etched Ireland Cooper Highland whiskey glass; and a bottle of 10-year-old Tennessee Whiskey.
Virtual tastings: We had planned a major launch event with the brand's Master Distiller in New York in fall 2021 but had to pivot at the last minute due to COVID. While virtual meetings were commonplace, virtual tastings were unheard of. We developed a run-of-show immersing more than 30 top journalists and whiskey influencers in a virtual event that maintained intimacy and interest.
Social media: We collaborated with Jack Daniel's Integrated Marketing team to develop a social campaign anchored by our lifestyle photos and permeated with posts that told the entwined brand and product story.
View our video case study HERE!