OUR WORK combined insurance
Accident champion insurance.
In 2020, the global shift towards digital economies rapidly accelerated. We worked with Combined Insurance to take their first steps towards a D2C business, steering away from their traditional agent-based network.
GOAL
Create a cutting-edge digital advertising campaign and interface to promote Accident Champion Insurance.
SECTOR EXPERTISE
Financial Services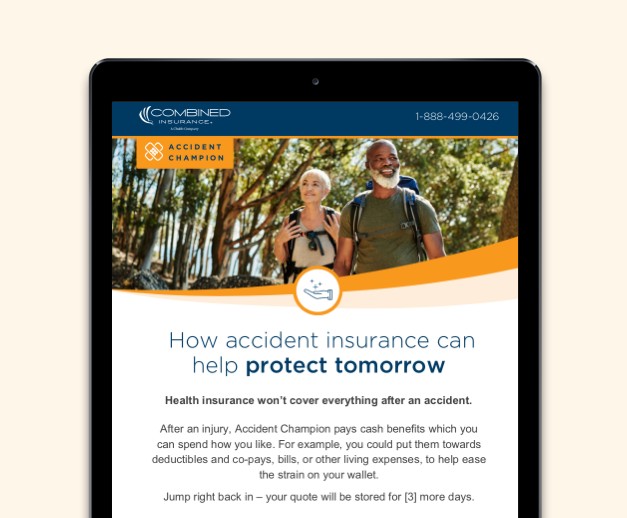 The Work
Starting from scratch, we had to create everything Combined Insurance needed to promote and sell the product. From a creative digital advertising campaign to the quote and buy process (created by our information design experts), we took care of it all.
We then created a series of social ads and animated videos focusing on the benefits of Accident Champion Insurance. Along with these strong visuals, we turned our hand to a suite of emails. Half to entice customers to buy, and half to retain and offer support once they're onboard.