A risk not worth gambling on.
Most companies focus their cybersecurity efforts on external threats. But in reality, 66% of all data breaches involve an employee on the inside.
Code42, who had secured a booth at the Black Hat Cybersecurity Conference in Las Vegas, wanted to make a big splash to raise awareness about insider risk and how their software solution helped to mitigate it. We created social ads and booth graphics and then upped the ante by blanketing the airports with ads to inform attendees and casino-goers alike that insider risk is not worth the gamble.
GOAL
Drive awareness and booth traffic at the Black Hat conference.
SECTOR EXPERTISE
Technology – Cybersecurity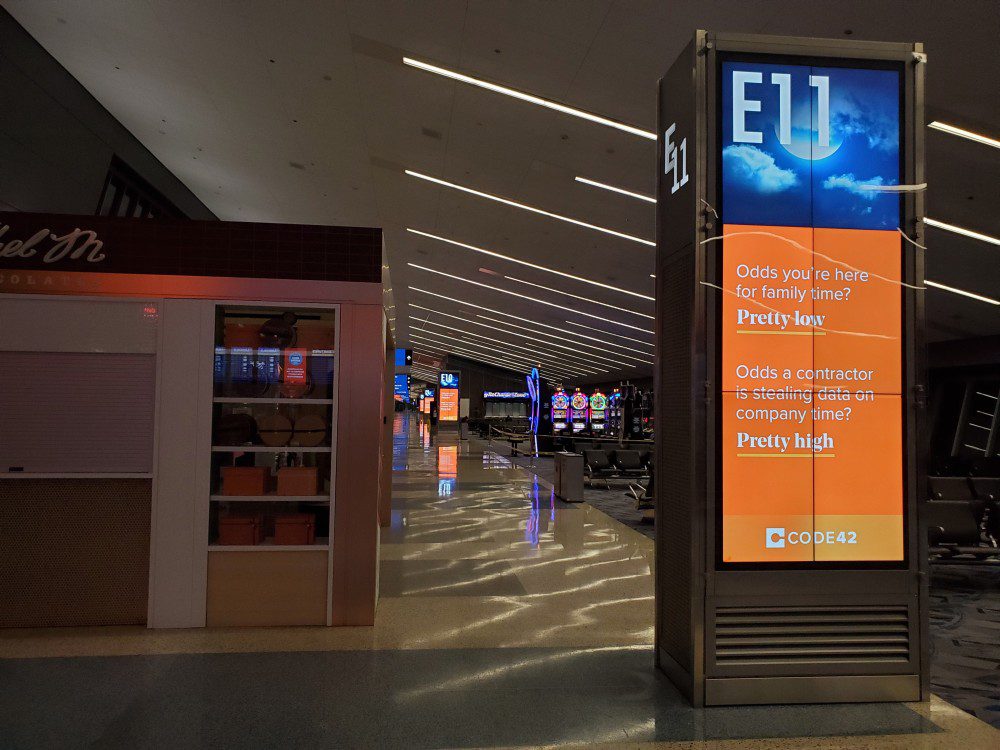 50%
discount on media rates from strong media negotiations allowing more bang for the buck
8x
high-impact touch points across the San Francisco International Airport
5M
impressions from airport travelers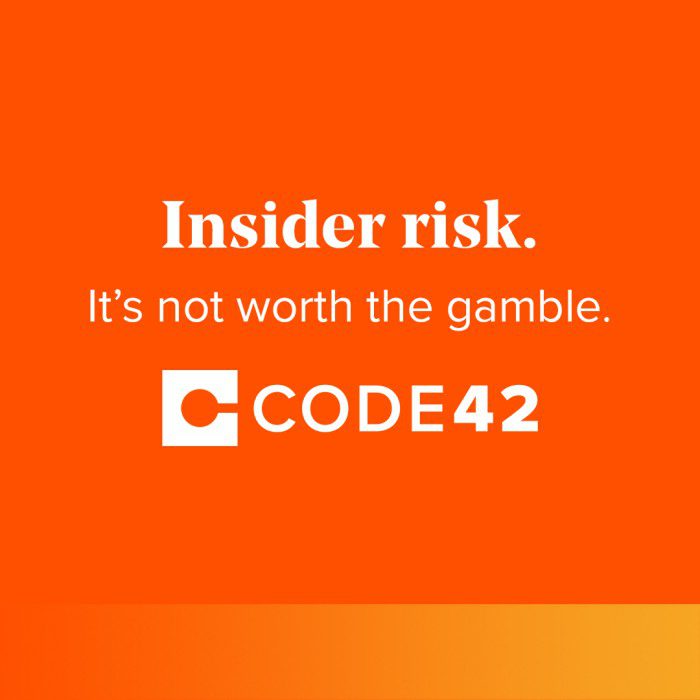 The Work
Video/OOT: Utilizing video over-the-top (OTT) streaming TV ads, we could deliver messaging to target our audience on their favorite streaming shows.
TikTok: Knowing our audience is highly engaged on TikTok, we created content that was authentic to the trends (versus looking like ads) and, as a result, saw 1.7+ million video views.
Out of Home: With a new branch in South Boston, which has become a haven for millennials, we had a station takeover at the busy Broadway station in the heart of "Southie."
Digital: Utilizing the community app NextDoor, Meta's Facebook and Instagram, and local news websites, we implemented highly contextual messaging such as "Oops. You did just drop your phone in the toilet. Again." Driving strong impressions and engagement.