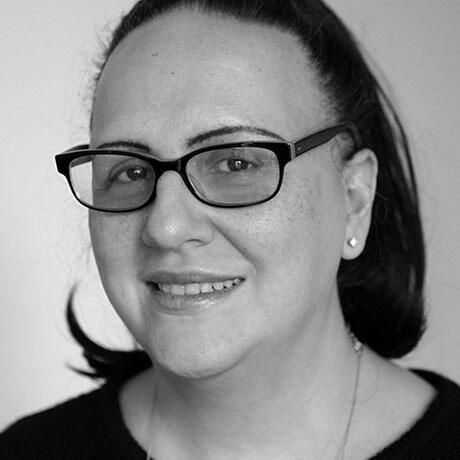 Translating—literally and figuratively—has been at the core of everything I do, and it's what we do best here too. Growing up as a bi-lingual speaker in an immigrant household taught me early on the importance of listening—for meaning, message and nuance. Being a native New Yorker gave me the awareness that we do not all share the same perspective or experience, but we do all seek to be understood, to be heard. Bridging those gaps with creative and thoughtful communications is what drives my work.
Whether I'm translating policy wonk or tech speak nothing compares to that moment when a client's needs are met and they feel heard, their message clarified and shared—especially in our 24/7 digital reality. My personal passion for what we do is matched and exceeded by each one of Widmeyer's clients and my dedicated and talented colleagues. When I'm not telling clients' stories, geeking out about robots or hunting for the next big idea in communications I'm chasing after my twins, opera-singing husband and dog. It's a busy life and I wouldn't have it any other way!
Biography
Marina Stenos is senior vice president and a partner, leading the New York-based education, arts and philanthropy practice. Her current work includes efforts for such clients as ACM, Carnegie Corporation of New York, SRI International and The McGraw-Hill Companies. She has nearly 20 years' experience in strategic communications for a variety of corporate and consumer brands such as adidas, Boston Scientific, Genentech, Merrill Lynch, Thomson Learning and Schlumberger.
At Widmeyer, Stenos is assisting NYC-based non-profits and global corporations focused on science, technology, engineering and mathematics (STEM) and other education and culture issues. Stenos joined Widmeyer from ASME (the American Society of Mechanical Engineers), where she was director of the Center for Public Awareness, Leadership and Diversity. In that role, she led the organization's public awareness, strategic communications, history and heritage, strategic partnerships, social media, pre-college outreach and diversity activities – including heading ASME's work with the National Academy of Engineering, National Engineers Week and Engineers Without Borders-USA. Stenos' work at ASME has been honored with awards from the American Society of Association Executives and the Council of Engineering and Scientific Society Executives.
Prior to ASME, Stenos worked as an independent communications consultant for a variety of government, corporate and non-profit clients and as executive vice president and senior producer for the NYC-based New Vision Communications. She is also an active member of the Greek-American Writers' Association and has taught writing and storytelling to middle school students at The Garden School Writing Workshop and disenfranchised adults and ex-offenders in underserved communities as a volunteer with the MothSHOP Community Education Program. She holds a Bachelor of Arts in English and Creative Writing from Hunter College of the City University of New York.