Helping people make the most of life after retirement.
Retirement should be all about enjoying your passions and living your best life. Victor Canada asked us to attract new customers to its time-limited offer, where people could enroll for retirement insurance without medical checks.


GOAL
Creating a social media campaign, enrolling retirees to Victor Canada's limited-time retirement insurance offer.
SECTOR EXPERTISE
Financial Services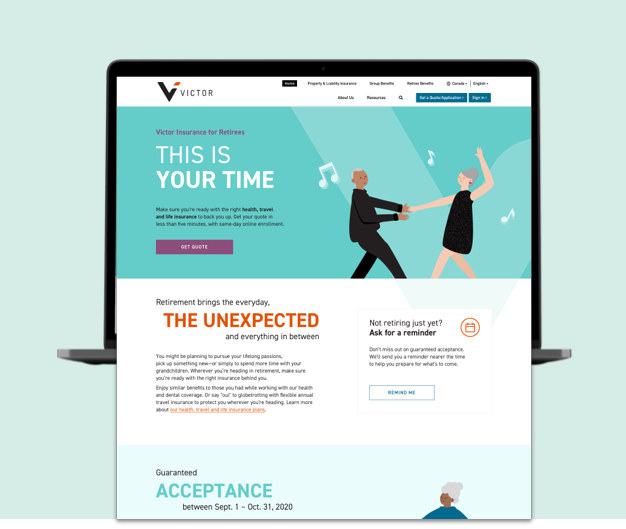 $1B+
handled in premium by Victor Canada
A/A+
rated by Standard & Poor's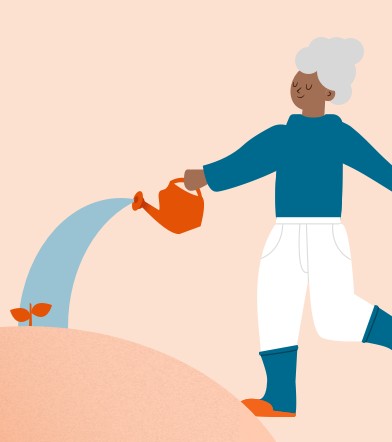 The Work
We stepped into the shoes of an average retiree to understand what was important to them, including their interests, concerns and how they use social media. Finding out how this audience engages with online content helped us develop an emotive campaign, turning the protection message into a 'living your best life' angle.
We designed a landing page that highlights the benefits of coverage and drives customers into the purchase flow. But for those a little unsure, we expanded on the campaign by bringing a few of our characters together in a downloadable guide.
We told their stories, to give examples of how health, travel, and life insurance can benefit people as they live out their golden years — giving them the confidence to do what they enjoy the most.