History
Who we are drives everything we do.
In December 2011, FINN Partners was born. I served 11 years as the co-CEO of a historic agency that carried my father's name – and mine. Yet after 30-plus years of working at that firm, I realized I wanted to build something different – something bold, meaningful, and amazing for clients, our colleagues, and the communities in which we operate. "Amazing" was, and is, for me an important word. I imagined we could be "amazing" every day. I aimed to create a place where talented people could gather – virtually or in person – and do big things for clients, and make a difference in the communities important to us.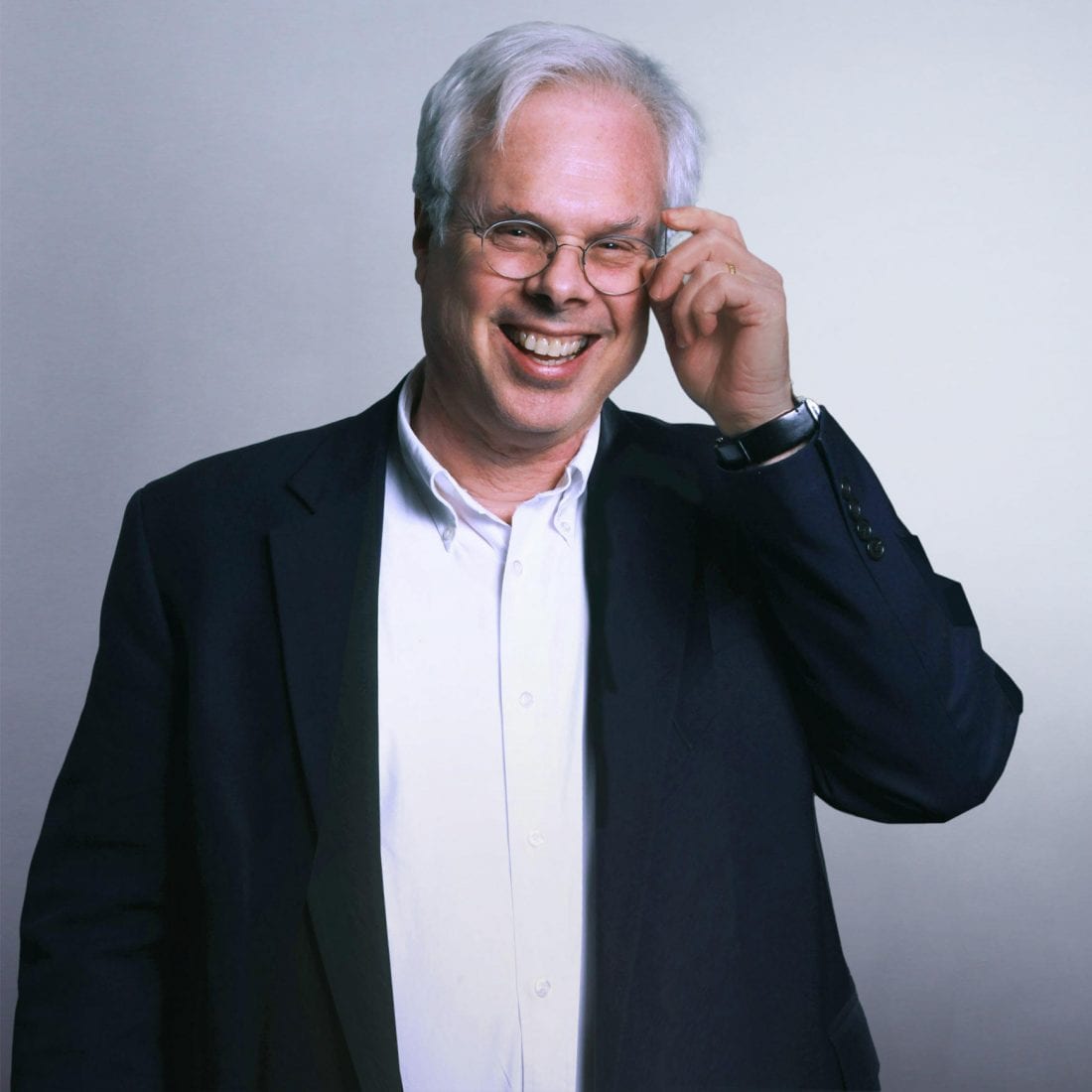 Peter Finn
Founding Managing Partner
We launched with a shared vision. FINN Partners operates under a "new" agency model. We're driven by a collaborative spirit, supported by a 70-plus-year legacy, and attuned to the energy and speed of today's high-tech world. Over the years, our Founding Managing Partners – highly respected colleagues who took the leap with me from our former agency – have been joined by principals from other great agencies that have become part of FINN Partners. So many other talented individuals are with us now, too, intrigued by the idea of doing amazing things in an amazing workplace community.
We've made our mark quickly. FINN Partners has been named "Best New Agency," "Best PR Agency to Work for in North America," and "Best Mid-Sized Agency of the Year" multiple times.
At our founding, we had $24 million in fees. Today, we have grown to approximately $196 million in fees, more than 1,400 colleagues, and 34 offices across three continents. We're now one of the world's largest agencies.
We share the genes of a respected agency that pioneered today's integrated communications. But we are not that agency. We are unique. We are purposeful. We are focused on the future – and building that future each amazing day.
The strategic acquisitions that have expanded FINN Partners and deepened our talent pool.
ABI joined FINN Partners in 2017, bringing their world-class expertise to the Manufacturing sector.

In 2021, Agency Ten22 joined FINN Partners, expanding our health information tech capabilities and Nashville-based health provider service group, solidifying FINN as one of the largest agencies in health innovation dedicated to improving people's lives.

AHA joined the FINN Partners global community in early 2022, strengthening the firm's brand strategy and creative expertise with creative storytelling and purpose-driven marketing focusing on internal communications and employee engagement.

Anthology joined FINN Partners in 2021, strengthening FINN's global, award-winning integrated marketing capabilities and travel expertise.

Experts in servicing early stage, emerging and high-growth technology companies, Barokas Communications was acquired by FINN Partners in 2021, solidifying the agency's position as a global tech PR powerhouse and fueling the agency's expansion into Seattle and Denver, two of the fastest growing U.S. markets.

With offices in Hong Kong and Shanghai, CatchOn brought travel & hospitality, wellness, food & beverage, and architecture & design expertise to FINN Partners when it was acquired in 2019.

CB&A — a PR and content marketing agency with special expertise in B2B education and education technology — joined FINN Partners in 2023, deepening the education practice.

CCI joined FINN Partners global community in spring 2021, adding depth and breadth to the firm's Investor Relations capabilities with decades of expertise in SEC-regulated communications for virtually every industry, as well as corporate design services.

In 2015, DVL Public Relations & Advertising and Seigenthaler Public Relations, Inc. merged into FINN Partners, propelling our capabilities as one of the most dynamic public relations and marketing agencies in the Southeast U.S.

Greenfield Belser, one the nation's most celebrated brand design and B2B digital marketing firms in the nation's capital, was acquired by FINN Partners in 2016, bringing the best marketing in the legal and professional services sectors to FINN.

FINN Partners acquired Hawkins International in 2021, bolstering FINN's presence in luxury travel.

After two decades serving the technology industry by providing award-winning communications programs, the Horn Group merged with FINN Partners in 2015. The collaboration extended the firm's digital marketing offering across the globe.

FINN Partners acquired Hyderus in 2022, continuing to expand our health offerings by further addressing pressing health priorities in developed and developing nations.

Acquired by FINN Partners in 2021, InHealth Communications is a specialist health communications agency, focused on helping clients navigate the NHS. Adding them to our team increased the strength of our health offering in Europe.

Acquired by FINN Partners in 2014, Johnson King was recognized as one of Europe's most trusted and respected technology PR agencies. This merger allowed for stronger integrated campaigns across the B2B client roster in North America and Europe.

LANE PR, one of the best-known agencies in the Pacific Northwest was acquired by FINN Partners in 2016. The team continues to deliver programming to FINN's Financial Services, Technology, Health, Consumer, and Food & Beverage sectors.

Lazar Partners, a health-dedicated public and investor relations agency in New York, joined FINN Partners in 2019, adding renowned clinical writing, advocacy, media relations and investor relations work experience to the greater FINN network.

Following three-plus decades as a leading travel public relations agency, M. Silver joined FINN Partners in 2012. Since that time, the team has become one of the most comprehensive travel communications practices in the industry.

MHC

Medical & Health Consulting — a Paris-based health consultancy focusing on biopharma, professional health associations, health technology and medical device companies — joined FINN Partners in 2019, bringing key talent to the Health Practice in Europe.

Acquired by FINN Partners in 2021, MintTwist is one of London's leading digital marketing agencies, servicing clients across Europe. Adding them to our team increased the strength of our global digital marketing team.

In 2018, FINN Partners acquired MFA, a New York-based PR and integrated marketing communication agency with expertise in wellness, travel & hospitality, lifestyle brands, sports and social responsibility.

Moorgate Communications, a specialist financial services firm based in the City of London, was acquired in 2019 to expand and consolidate our global financial services practice.

Outré Creative, an international creative and digital design agency, was acquired in 2023, bolstering our global financial expertise and integrated marketing capabilities.

RKPR, a bicoastal boutique agency headquartered in San Diego, was acquired in 2022 deepening our expertise in consumer- packaged food, beverage and wellness.

In 2011, FINN Partners acquired the Rogers Group, a Los Angeles-based firm focused on consumer marketing, public education and public affairs, which helped to expand our West Coast presence and elevate our positioning in the Los Angeles market.

Small Army, an integrated marketing, advertising & creative services agency, joined FINN Partners in 2019. This move deepened the firm's global marketing offering and brought in new clients across a variety of industries.

FINN Partners acquired SPAG in 2022, making FINN one of the world's largest agencies in health innovation and increasing our service capabilities and offerings for clients across Asia.

In 2018, FINN Partners acquired The Brighter Group, a leading London-based PR and marketing firm. This merger extended the travel practice's reach even more broadly outside the United States to Europe and added several high-profile travel clients.

FINN Partners acquired Widmeyer Communications in 2013. The move strengthened our Washington, D.C. presence and Education Practice, adding a stable of strategic communications experts and public policy advocates in PreK-12 education.

The Winston Agency, specializing in global sustainability, corporate reputation, and social impact, was acquired in 2022, to further champion FINN's leadership in purpose and global public affairs.

In 2017, FINN Partners established its first office in the Asia Pacific with the acquisition of Ying Communications. Ying brought PR, content marketing and digital & social media management expertise in the B2B tech sector.

FINN Partners acquired ZPR, a leading retail and consumer PR agency, in 2019, kickstarting FINN's consumer practice expansion in the United Kingdom and Europe. ZPR brought deep talent in the retail, fashion, lifestyle, beauty and wellness sectors.

360, one of Dublin's most highly regarded independent integrated communications consultancies, was acquired in 2021, adding the Irish firm to our EMEA footprint.