Humanizing branding for BSI, a leading standards body.
Over many years, BSI had become known for the extensive amount of ISO standards it published — more than 60,000 standards, in fact, for almost every conceivable business practice. But BSI is much more than a standards body, and it needed creative, strategic help promoting its many services and telling its story. That's when BSI turned to FINN Partners.
FINN created a strategy to help humanize BSI, giving a face and warm personality to the company's complex capabilities and offerings.
GOAL
Tell a compelling, unified story in the US for ONE BSI, whose services include consulting, training, standards certification, product certification, and much more.
SECTOR EXPERTISE
Associations
Accolades
Gold MarCom: Integrated Marketing (2019)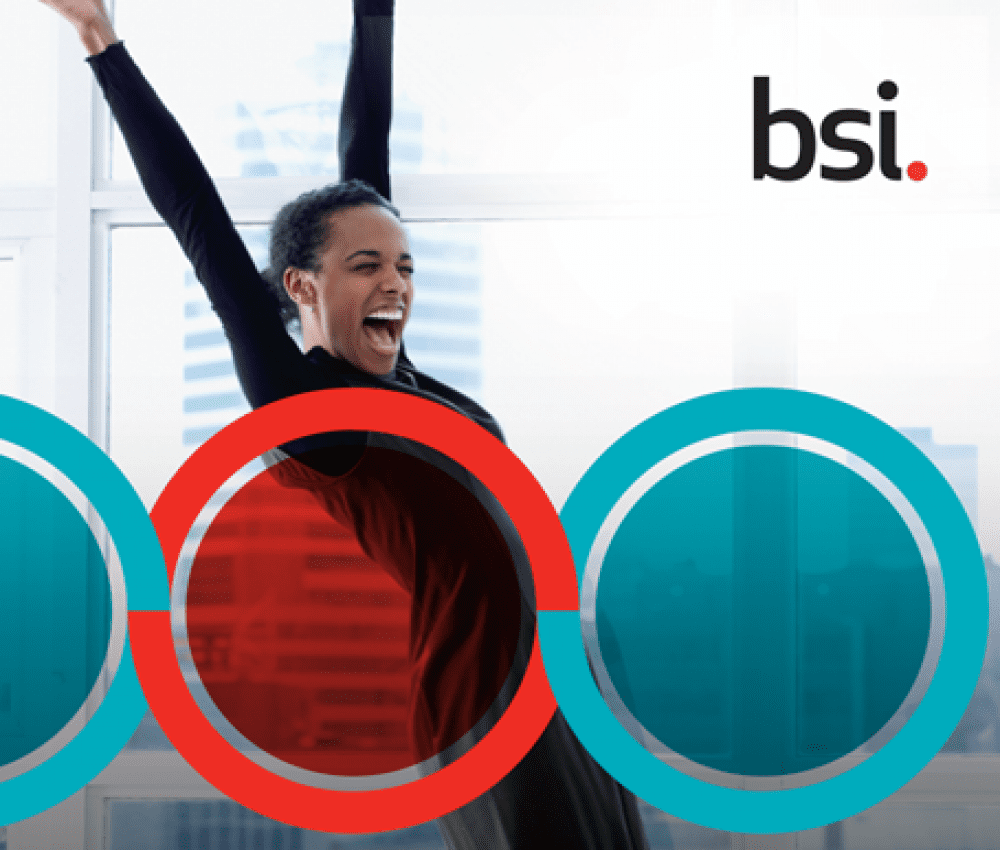 The Work
We simplified the BSI story by unifying all of its product offerings under the single umbrella of ONE BSI, and we introduced a human face to all communications — particularly online advertising, landing pages, brochures, and events.
We also developed a marketing strategy designed to begin a conversation with new audiences showcasing how a portfolio of solutions could help their companies perform better today and continue well into the future.
Together, these solutions delivered new impressions in a cost-effective strategy, expanded BSI's channel mix, and established a baseline understanding of how new marketing strategies would perform against their new targeting and Marketing objectives. They also succeeded in driving new leads and elevating awareness of BSI with C-Suite targets.