Humans of the Agency: Cheryl Tan
May 5, 2022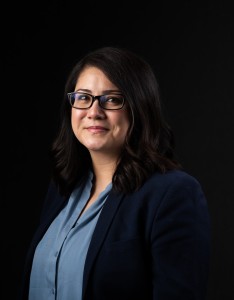 Cheryl Tan, Director 
Joined: Since 2020
Children: Son, born 2014; daughter, born 2016 
An agency is truly the sum of its parts. Everyone at Finn Partners brings something new and different to the table, and we want to celebrate our diversity of skills, ideas, and personalities. Humans of the Agency is a series that highlights the talent behind the work and the people as individuals.
In conjunction with Mother's Day in May and Father's Day in June, we turn the attention to the parents of the agency, otherwise known as those juggling two full-time jobs at the same time.
In this story, we speak to Cheryl Tan, Director at Finn Partners, and find out why it is important to be vulnerable as a parent.
You joined Finn Partners in 2020. How was it like to juggle work and life in the middle of a pandemic? 
2021 was extremely difficult for me. In May, my children went back to home-based learning (HBL) as there were more COVID-19 clusters sprouting out everywhere, I was also serving probation, and ramping up from a contract to a full-time position. We had intermittent bouts of school closures, so it was a mess altogether. What really tipped things over was my son.  
Back in 2020, I suspected my son to have ADHD (Attention Deficit Hyperactivity Disorder). The process of getting a diagnosis was a marathon. I had to work with the school, the counsellors, the psychologists and everyone in between, but no one had a definitive report. After two long years of shaking the tree, we finally have a diagnosis, and a support structure in place to share some of the load between school and home — to give him everything he needs to be the best version of himself, whatever setting he is in.  
The thing is, I was trying to burn the candle from both ends. I wanted to be a good mother, a good "teacher", and a good worker. I wanted to prepare nutritious food for my children because I didn't want them to eat crap. I wanted to entertain them so they wouldn't spend all day on their iPads.
By June 2021, I was working until three in the morning on regular days, and I realised that I couldn't be 100% at everything all the time. So I made the decision to go back to contracting and work 3.5 days a week. When things stabilise further on the home front, I'll reassess to see what else I can take on.  
How did you communicate your struggles with the company? 
I was upfront about my struggles, and they understood. If something comes up before meetings, I just tell my team that I had a rough night with my son and that I couldn't join the call. They get it. The team's support made me realise that I didn't have to be the perfect worker. If I needed time off, I could take the time off. 
How did your team step in to help? 
At Finn Partners, the team doesn't step up only when you are a parent. I think there's an understanding that unforeseen things happen all the time. In Public Relations, we must prepare for a crisis at any time — and it's the same thing here. Everybody understands. We will fill in the gap. The flexibility at work also allows me to be a mother and attend to clients anywhere. 
It's also good that we have quite a few parents on the team. Danya, my teammate, and I are very honest with our struggles. I think it's very important to be honest and vulnerable about the struggles of parenting. 
What advice would you give to new parents joining Finn Partners? 
Just know that the team has got your back. You can count on that. It's not 'all or nothing'. You have to find a middle ground and take that, and no one will fault you here. Just look at the number of people who are married and have children in Finn Partners. They are still here. They have been here for a long time. What does that tell you about the company?