FINN Partners Expands Asian Leadership Team as Demand for its Integrated Solutions Takes Off
March 31, 2021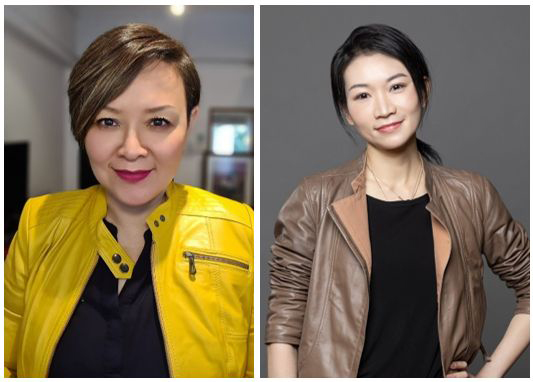 Naeema Ismail and Jenny Lo promoted to Managing Partners in Singapore and China respectively
SINGAPORE, March 31, 2021 – FINN Partners (FINN), one of the world's fastest growing global marketing and communications agencies, has reaffirmed its commitment to Asia with the appointment of two new Managing Partners, Singapore-based Naeema Ismail and Shanghai-based Jenny Lo. Both appointments are effective immediately.
FINN first established its presence in Asia Pacific through its acquisition of Singapore-based Ying Communications in April 2017 and Hong Kong-based CatchOn in January 2019. Today, the agency has more than 80 employees across its offices in Singapore (its regional headquarters), Hong Kong and Shanghai.
Naeema Ismail is promoted to Managing Partner, Singapore from her previous role as Senior Partner and General Manager, Ying PR. She takes on overall responsibility for the Singapore operations, delivering integrated marketing communications services to clients in Singapore and across the region.
Jenny Lo, previously General Manager, China, is promoted to Managing Partner, China. China is a critical market for FINN and Jenny is responsible for growing the agency's footprint in client and talent acquisition.
Singapore-based Managing Partners Allan Tan and Yin Ching Yeap will become Executive Advisors for Asia, providing counsel and guidance to the Asia leadership team and focusing on building the agency's training capabilities. Managing Partner Cathy Feliciano-Chon will continue to be responsible for the agency's North Asian offices in Hong Kong and Shanghai. Industry veteran Jean-Michel Dumont came on board in March as Senior Advisor to work with the global and Asia leadership team to support the Asia strategy and operational growth.
These appointments demonstrate FINN's investment in strengthening the senior leadership team in Asia. They come at a time when the agency is seeing significant demand for its integrated solutions, which include branding, media and social media, creatives, digital and insights.
"Asia is a very important region for FINN and we continue to look for opportunities to grow our presence here, both organically and through strategic acquisitions," said Peter Finn, CEO of FINN Partners. "We are especially excited about the world-class talent that we've found here – people who do amazing work for clients every day and live by our value of 'work hard, play nice'. Naeema and Jenny are two great examples of this, and we are thrilled to have them step up to help us build a brighter, better future for FINN and our clients."
"Singapore is the gateway to Asia. FINN is well positioned to help companies craft their strategy and message, and drive business leads from across the region. We're seeing a surge in demand for our integrated communication offerings, especially in the digital and insights space. It has been an incredible 20 years for us so far. I'm both humbled and proud to lead our constantly growing team of inspiring professionals into this next chapter," said Naeema.
"China is fertile ground for FINN's expertise in health, technology, consumer and travel. While our office has been here for 12 years, the potential for growth is limitless," said Jenny.
FINN's Asia business has been growing from strength to strength. In 2020, it grew its fees and portfolio of clients in one of the toughest years the industry has ever faced as clients looked for partners who could provide both strategic counsel and integrated services. Integrated communications campaigns accounted for more than 30 percent of its fees while one-fifth of its business was from digital campaigns. New clients added in the last 12 months include Alcatel-Lucent Enterprise, Constance Hotels & Resorts, Design Shanghai, Entrust, Epic Games, Health Catalyst, Hopson Commercial, Huami, Smarten Spaces, Trip.com and Velaa Private Island.
About Finn Partners, Inc. 
Founded in 2011 on the core principles of innovation and collaborative partnership, Finn Partners (FINN) is one of the fastest growing independent public relations agencies in the world. The full-service marketing and communications company's record-setting pace is a result of organic growth, and integrating new companies and new people into the FINN world through a common philosophy. With more than 800 professionals, FINN provides clients with global access and capabilities in the U.S., Europe and Asia. In addition, FINN provides its clients with access to top-tier agencies around the world through its membership in the global network PROI. Headquartered in New York, FINN's other offices are located in Boston, Chicago, Detroit, Hong Kong, Fort Lauderdale, Frankfurt, Jerusalem, London, Los Angeles, Munich, Nashville, Paris, Portland, San Francisco, Seattle, Shanghai, Singapore and Washington D.C. Find us at finnpartners.com and follow us on Twitter and Instagram at @finnpartners.
About Ying Communications
Founded in May 2001, Ying Communications, a Finn Partners company, provides integrated communications services to some of the world's most innovative companies. The company specializes in developing creative, audience-specific and compelling programs for a cross-section of industries – from technology to health, and oil & gas to travel. Bringing stories to life in Asia, these programs focus on building brand awareness, engaging communities, and generating and nurturing leads for brands. Find us at yingcomms.com, LinkedIn and Facebook
About CatchOn
Since 2001, CatchOn has distinguished itself as a hybrid consultancy with combined expertise in brand development, marketing communications, market research and PR. With offices in Hong Kong and Shanghai, its team of multi-disciplinary experts work with some of the world's most respected names in travel, hospitality, F&B, design, wellness and luxury to create and communicate new brands and reinvent existing ones. Find us at www.catchonco.com, LinkedIn and Instagram
---
Contacts:
Finn Partners
Luke Nazir
Junior Manager, PR & Social Media
luke.nazir@finnpartners.com
+65 3157 5624
Joel Seet
PR Specialist, PR & Social Media
joel.seet@finnpartners.com
+65 3157 5636