Changemakers of the Agency: Nikita Prabhu
March 17, 2023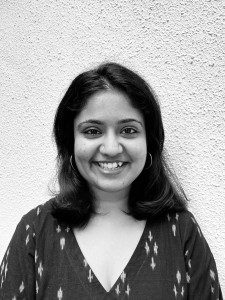 Nikita Prabhu, PR Coordinator
Joined: July 2022
If you had asked Nikita Prabhu ten years ago what she could see herself doing after graduating from university, media and communications would not have made the cut. In fact, up till recently, Nikita had been working in a different field: engineering.
Yet, she's now enjoying her life as a PR Coordinator in FINN Partners Singapore. As part of our three-part #IWD2023 series spotlighting the changemakers of the agency, we speak to Nikita on how she stepped up and took charge of her career switch, how that has turned her life around, and how the women in her life have inspired her to work towards a better future.
Tell us more about your previous job and what it was like.
Before I joined FINN Partners Singapore, I worked as a structural design engineer, which is not really a wild card as far as career options go in my home country. Where I come from, if you're a straight A student, you have two options to choose from: medicine or engineering. I chose the latter because I wouldn't want someone to trust me with their life, haha!
Going down memory lane, I loved the problem-solving aspects of the job and got the opportunities to work on some intellectually stimulating projects. My tasks included analysing the resilience of various structures. To see a building you designed or worked on, come to fruition in the real world, is a strangely beautiful feeling. While there were some positive aspects to my old job, unfortunately it just wasn't my calling. I firmly believe that – excuse me for the cliché – when passionate about something, you feel driven to perform your absolute best. In other words, you look forward to going to work, and I didn't feel that way.
So long story short, I'm a former engineer turned communicator and traversing that journey has been a rollercoaster ride, to say the least.
What made you take the leap of faith in switching careers?
Growing up, I was an extremely introverted kid and found my solace in books and the written word. I've written poetry, short stories, entire novels – which for the good of humanity will remain unpublished – and directed plays in my school days. It was obvious to me at a very young age that I'm a behind-the-scenes person. I love creating and gravitated towards the field of media and communications. However, I never really had the confidence to tell my parents about my passion, especially when everyone around me thought it was a given that I would be an engineer and nothing else.
Within weeks of joining engineering school, I knew I had made a horrible decision and it severely impacted my mental health for four years. Not only was I not doing well in my exams, but I also had no ambition left in me. All around me, I saw people who were in love with what they were doing, people who were actually passionate about engineering. It was killing me to think that I had essentially ruined my life. After graduating, I decided to work as an engineer in the hopes that my work life would be better. Sadly, it only confirmed my belief that I was in the wrong profession.
In a movie there's always this pivotal 'Aha' moment where the main character realises her worth and what she must do to salvage her life. Nothing of such sort happened to me but one day, I reached a breaking point where I decided enough was enough. All my life I had followed a script, written by someone else and I followed it to a tee. It was time for me to write my own story and direct my own film. We need more stories written by women for women, wouldn't you agree?
I won't sugar-coat it; the journey was hard. Convincing my parents that I wanted to deviate from the norm and pursue something they had no knowledge of, took up a lot of time and energy. There were times when I felt like I hit a wall. Eventually, they saw my point of view and today, they are my biggest cheerleaders. They see how happy I am in my current job, how well I'm doing, and it amuses me to see them explaining what I do to other people – because while they don't get the job description right, their heart is in the right place!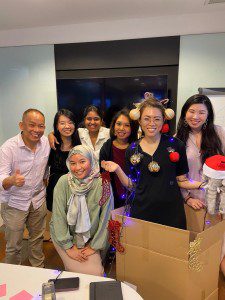 Looking at my life now, as a Public Relations Coordinator at FINN, where my day-to-day is unpredictable and exciting, my life as an Engineer was routine. Working as an engineer was all about following formulas and everything was black or white, as is the nature of science. In my current job I have to deal with human beings as opposed to numbers, and there's no such thing as a right answer.
In a way, not only have I left behind a career, I've also had to reinvent myself and leave behind an old 'me' when I made the switch. I have to say I'm living for Nikita 2.0.
Tell us more about the women who've inspired you in your journey.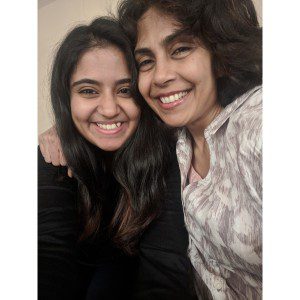 I wouldn't be who I am if it wasn't for my Amma (mother) and the countless women in my family who led the way, generations before. I have seen mothers who would differentiate between their male and female child, but never for a second did my Amma make me feel like I couldn't achieve the same things as my brother, or even more.
Women in my family have dared to dream big dreams at a time when the patriarchal society they were a part of, considered it uncouth for them to. Despite the countless hurdles thrown at them, I've seen them fight for their happiness, financial independence and career with the utmost grace and dignity – all while superbly managing their personal life. They showed me that we can truly have it all.
Every small battle they've fought has built the foundation for me and the women in my generation and beyond, to confidently stand on and have our voices heard. They inspire me to fight the good fight and carry on their legacy.
What is your idea of a more inclusive future?
I don't think there a right answer to this, and my own opinion might change in the future, but I believe giving everyone, regardless of their background, an equal opportunity to prove themselves is the approach we need to take to build an inclusive future.
We are all who we are because of our differences and they are what makes all of us unique. What I'm advocating for is to not have those differences become obstacles. No two people think alike and their approach to solving a problem might be very different, but both deserve the opportunity to talk about and present two different solutions. That's better than having just one standard solution, right?
We need more such diverse voices and opinions if we are to be truly inclusive because it's only when we celebrate our differences that we can find a common ground.