Changemakers of the Agency: Gauresa Nanwani
March 22, 2023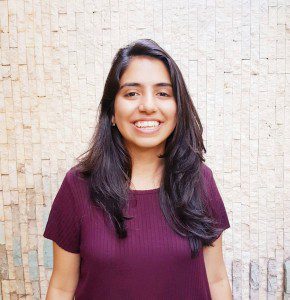 Gauresa Nanwani, Senior Specialist 
Joined: June 2020
These days, 'purpose' is the new buzzword meant to replace the outmoded 'Corporate Social Responsibility.' For senior specialist Gauresa, purpose is much more than that. It's deeply ingrained in her personal life, as well as her professional life as the lead for our Purpose Project.
Speaking to us as one of our #IWD2023 changemakers, Gauresa shares how she originally embarked on her purpose-driven journey, the causes she is passionate about championing through her volunteer work, and this year's Purpose Project.
How have the women around shaped your professional journey?
I always make it a point to be surrounded by people I can look up to, no matter where I am in my career – and I'm grateful to have been surrounded by so many strong and thriving women.
First and foremost, the women in my family taught me that a successful career does not have to come at the expense of your passion – they really do it all! It is because of them that I found my footing in communications and social impact. Not to mention my women friends who are killing it every day, from building their own businesses to pursuing passion projects, and climbing the corporate later.
At work, I have women mentors and leaders that challenge me with the right opportunities. That's how I ended up being in the driver's seat of FINN's Purpose Project – exactly where I want to be.
Finally, I cannot discount the men who have helped me throughout my professional journey. My dad and brothers are my ultimate cheerleaders and have always backed everything I do!  
What are some of the causes you're passionate about?
If I were to narrow it down, I'm passionate about equal access to education and normalising mental health.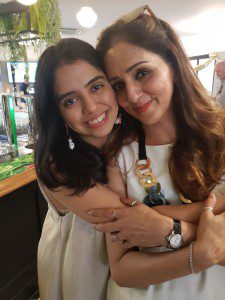 My mother has largely sparked my interest in the former since I was young. She has spent her entire career in the education sector and is now working on improving the quality of education in Indonesia, where I grew up. I've also had some exposure from past volunteering experiences, including teaching art to disabled or underprivileged kids.
In the case of mental health, there's definitely been a shift in how people perceive mental health issues in Asia – but it's far from normalised. We've all had mental health struggles, so let's be kind and supportive to one another! In my line of work, there's a lot of opportunity for us to move to the needle on this cause.
What's one cause you'd like to champion this year with Purpose?
I'd like to champion women's issues. This spans a range of areas, including mental health, equal access to opportunities and education, income inequities, and more.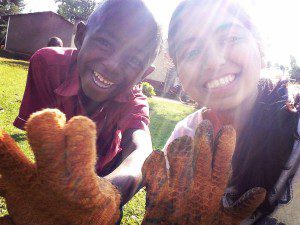 This is also an area that our global FINN team has built an expertise in, having championed and advocated for women for decades. There's a massive opportunity for us to collaborate and expand our impact in Asia, and I'm so excited for what Purpose will do this year!
How do you think we can all contribute to building a more inclusive future?
Back yourself, and back each other – this applies to both men and women! It sounds simple, but in today's competitive environment, building self-confidence can be tough – especially for women. So, we need to show up for ourselves and each other.