The Great Escape: Singapore
August 11, 2022
Julien Royer is the chef-owner of Odette, the three Michelin-starred modern French restaurant at the iconic National Gallery Singapore. Having grown up in a family of fourth-generation farmers in France, Chef Julien is known for his respect for seasonality, terroir, and artisanal produce. As well as being chef-owner of Odette, Julien is chef-patron of Claudine, a neighborhood French restaurant in Singapore, and founder of Louise, a one Michelin-starred French restaurant in Hong Kong.
Here, Chef Julien shares his favorite haunts in Singapore and his take on the world's emerging culinary destinations.
You've called Singapore 'home' for over a decade now. What should visitors go, see, eat, experience, and buy when in Singapore? Name the places that make up your 'essential' list.
1. National Gallery for sure, it's a beautiful gallery with a large display of Southeast Asian art and it's also where Odette is located at.
2. Bukit Timah Nature Reserve trails
3. Pulau Ubin, a short 30 minutes boat ride away from mainland for a nice getaway
4. Magic Square is a concept by a local restaurateur, Ken Loon.
5. Tanjong Rhy Pau for the best 'pau' – a traditional soft steamed bun
6. Olivia for beautiful Spanish fix and great atmosphere
7. Manhattan, a grand hotel bar with a great drinks selection and fantastic hospitality
Spill the beans on where chefs in Singapore really go to let loose and hang out. Your favourite and not-so-secret haunts?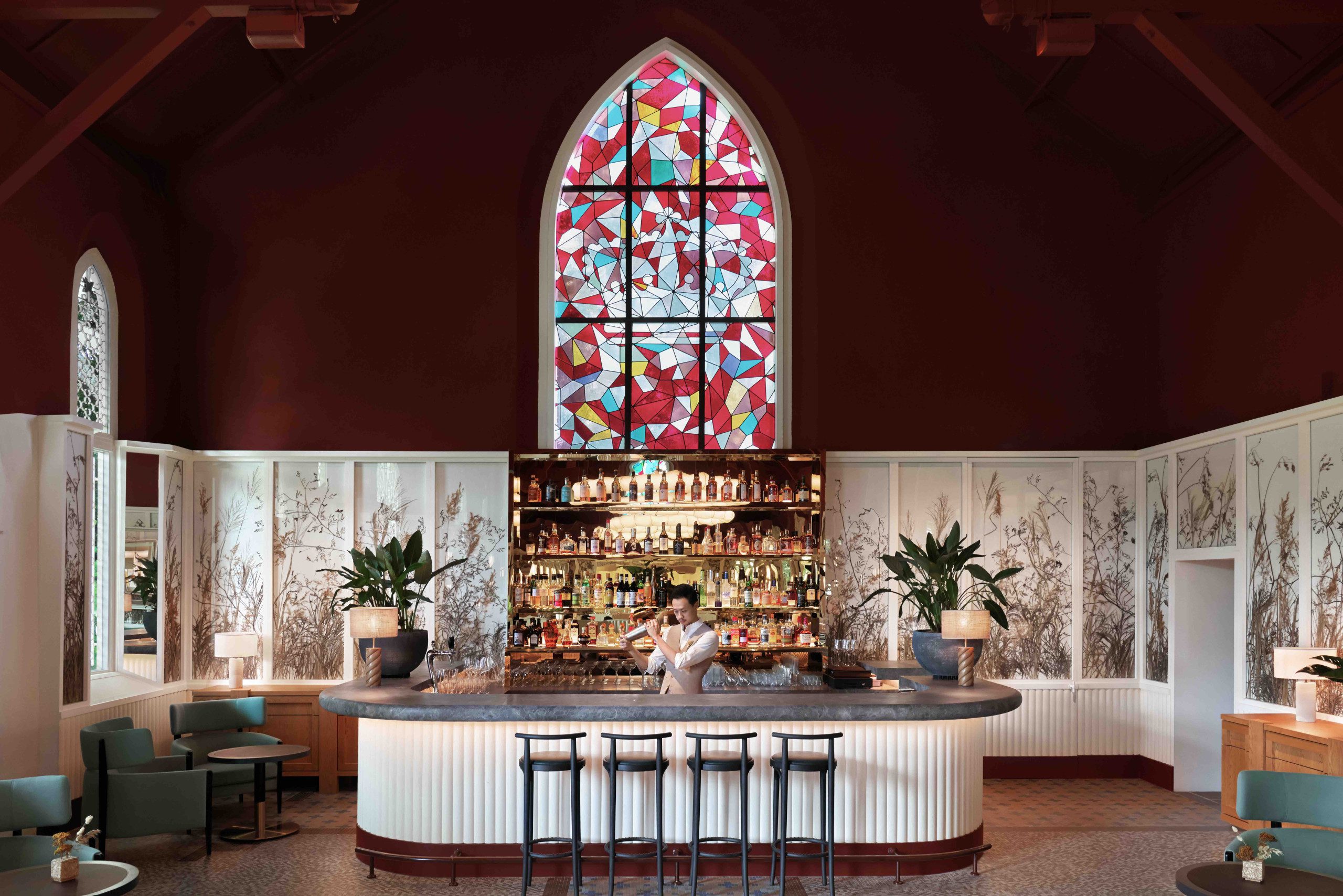 Claudine (image courtesy of the restaurant)
Bistro Gaston (Singapore) is a bistro and wine bar with an excellent wine list and of course, at home sharing a nice bottle with friends and family. Atlas (Singapore) to enjoy a nice selection of champagnes by the glass and one of the world's largest gin collections in a beautiful atmosphere. I would also have to say that our latest concept Claudine, a neo-brasserie at Dempsey is quite popular and I often see friends and industry friends there.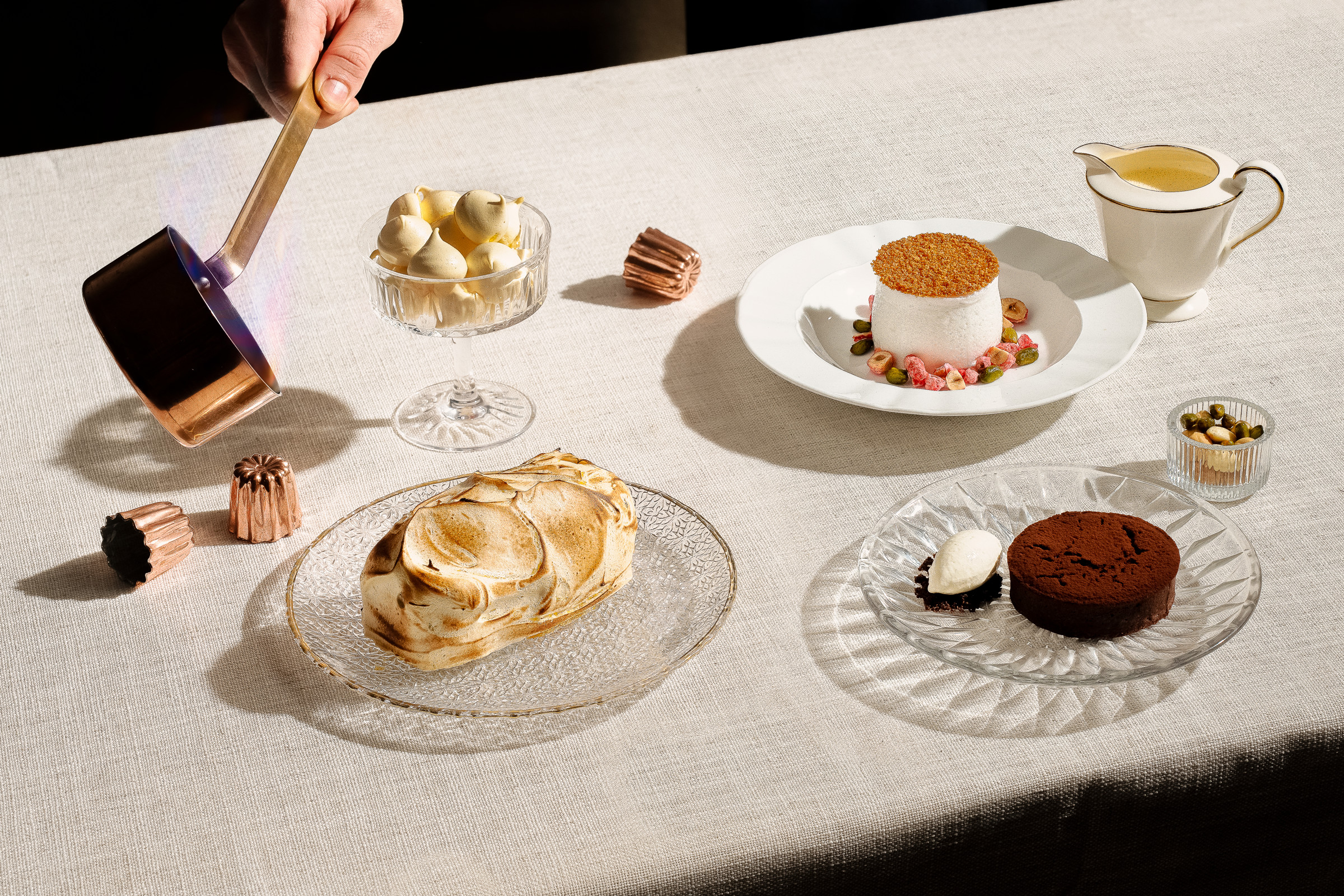 A selection of desserts at Claudine (image courtesy of the restaurant)
In your view, what are the emerging culinary destinations in the world today and why?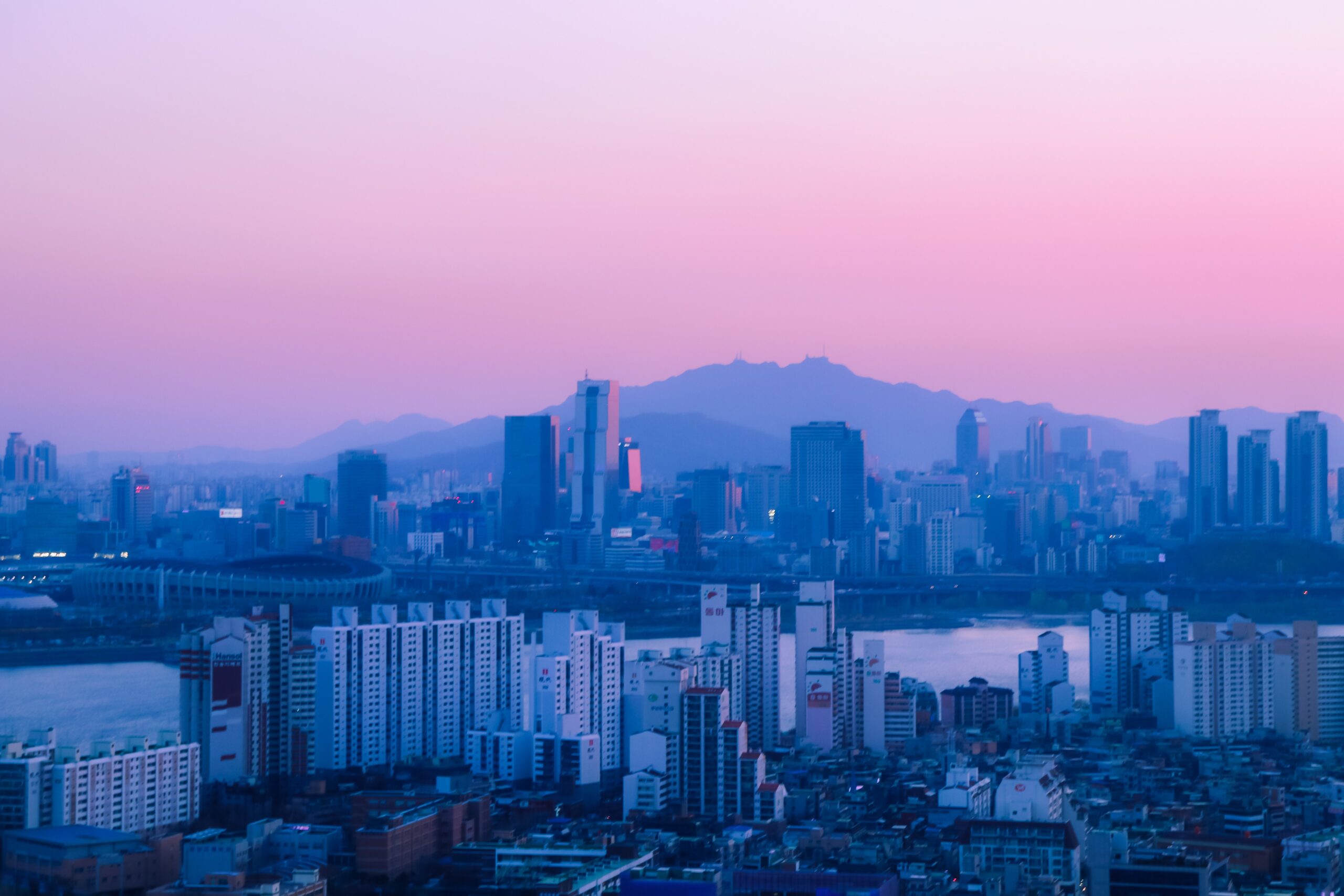 Seoul, Korea
Korea, in recent years, has seen many interesting culinary concepts opening up and there is also an increased interest in Modern Korean cuisine. I also think that India is still way too underrated and has so much to offer.
You've done collaborations with chefs worldwide. Who else is on your bucket list and why?
I've been very lucky to have collaborated with many world-class chefs. I'm looking forward to hosting 2 friends who have very different profiles, Jorge Vallejo from Quintonil for his unique approach to Mexican cuisine and Karen Torosyan from Bozar for his mastery of French classics.