The Great Escape: Porto
September 16, 2022
A Porto native, Luis De Oliveira is the London-based co-founder of De La Espada, a luxury furniture brand whose solar-powered factory an hour outside Porto specializes in exquisite solid wood craft and masterful upholstery. De La Espada works with some of the best international designers including Ilse Crawford, Neri&Hu, Manuel Aires Mateus, Jason Miller, Matthew Hilton, Luca Nichetto and Autoban as well as local Portuguese artisans. Luis has made it his mission to bring the best design and craft to the world and, through events and media, to encourage discussion and a learning mindset.
What's your insider's guide to Porto? Which places should one should do, see, and experience if they're visiting for the first time?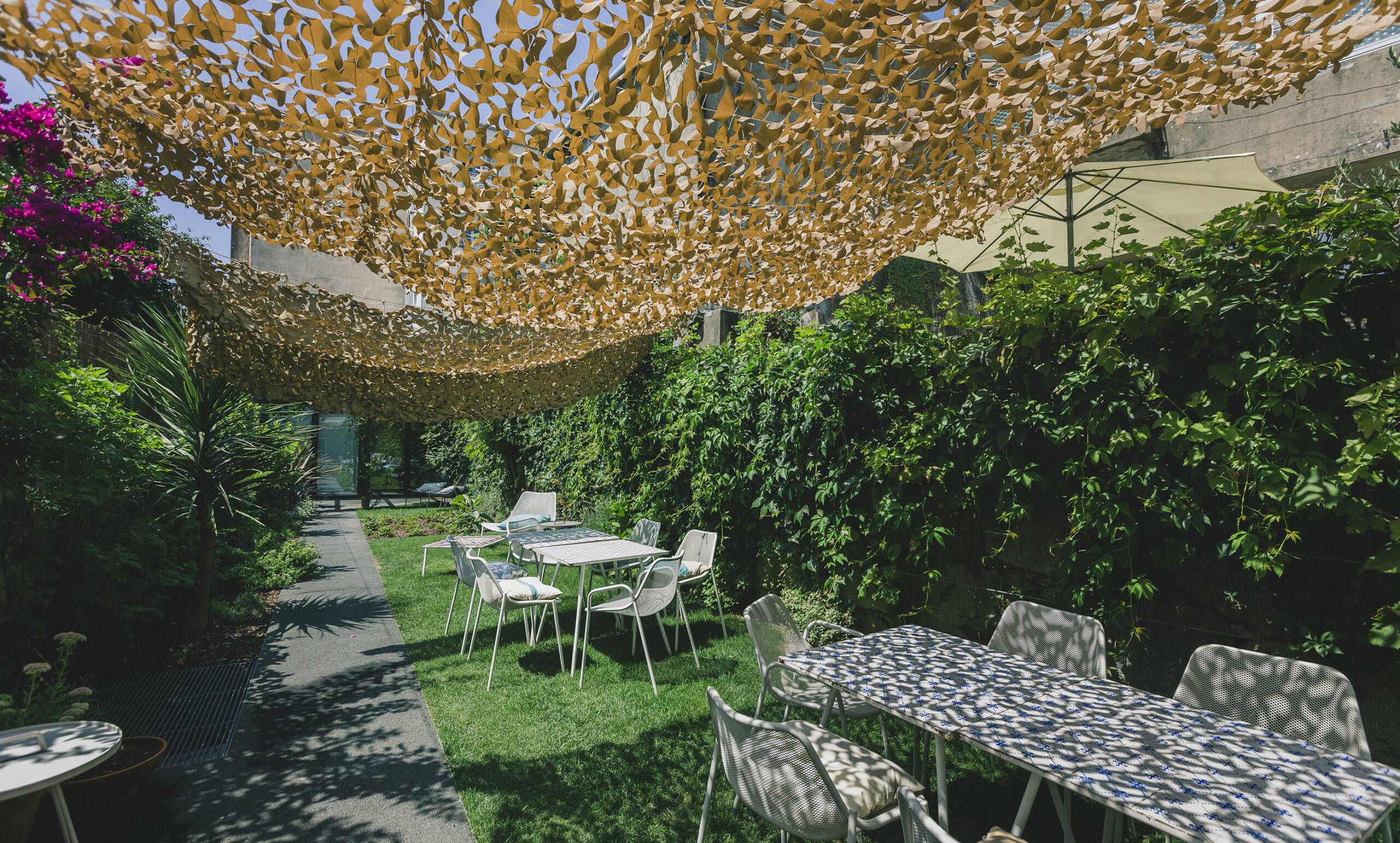 Rosa et Al. Images courtesy of Rosa et Al
Serralves Foundation
Portuguese architect Álvaro Siza is hugely influential both within Portugal and abroad and I am a big admirer of his work. Designed by Siza, Serralves offers not only excellent architecture, but contemporary art, beautiful gardens, and plenty of activities for families. It's a perfect day out.
Padaria Formosa
This century-old bakery has great atmosphere and service and is the perfect place to enjoy coffee and traditional Portuguese baked goods. I'm particularly fond of their cornbread.
Cafeína
This restaurant specialises in seafood and offers international cuisine with Portuguese roots. Complex flavours, perfectly balanced, served in elegant interiors by Paulo Lobo.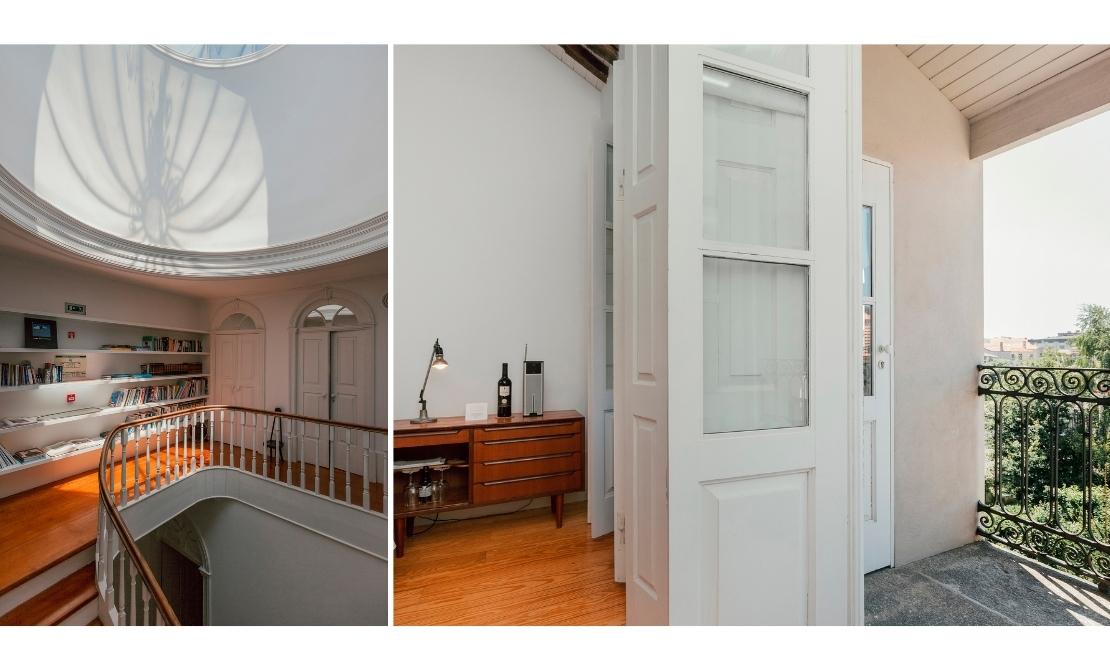 Rosa et Al. Images courtesy of Rosa et Al
Rosa Et Al
One of my favorite places to stay in Porto, Rosa Et Al really feels like a home. A 19th-century townhouse with seven suites decorated with a range of vintage, modern and contemporary furniture and objects, it has all the details attended to for a truly welcoming and relaxing stay. Rosa et al also includes an inviting library, coffee shop, restaurant, concept store, kitchen garden and outdoor patios.
Vinum at Graham's
Located in Gaia, across the river from Porto, this wine bar and restaurant serves classic Iberian cuisine with panoramic views over Porto and the Douro river. I enjoy the tours of the port cellars and a drink on the terrace.
Cantino Do Avillez
An excellent restaurant with a relaxed atmosphere and interiors by Anahory Almeida. Chef José Avillez serves Portuguese cuisine with international influences.
Casa da Música
Music is as important to me as design, and Casa da Música never disappoints whether with its performances or its stunning architecture designed by Rem Koolhaas.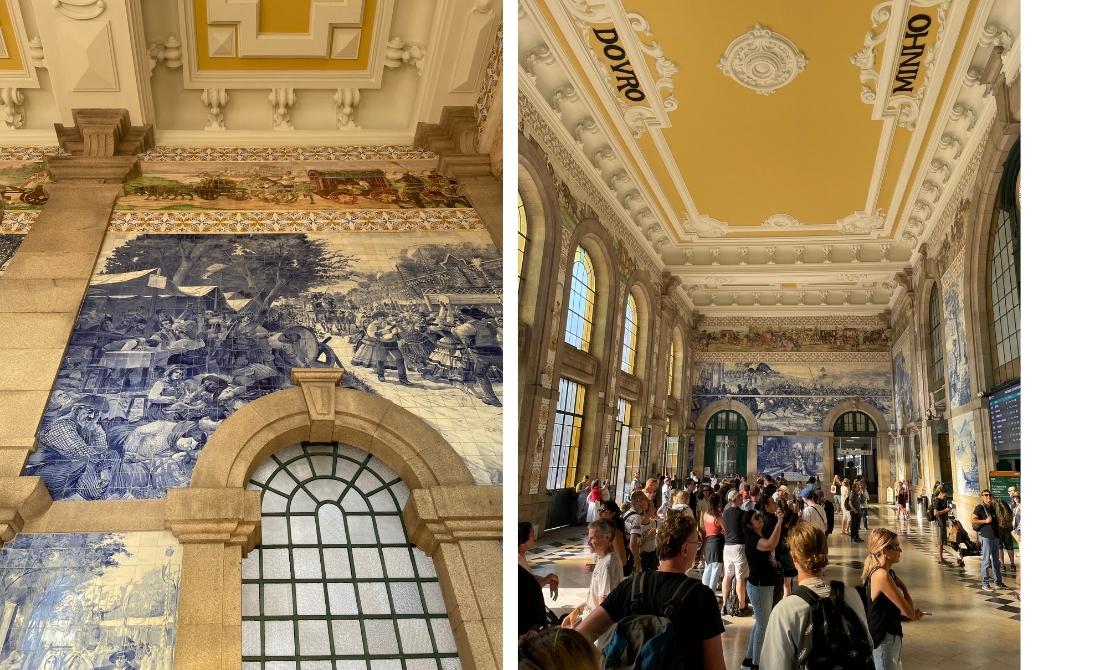 Sao Bento Railway Station. Images courtesy of Luis de Olveira
São Bento Railway Station
The São Bento Railway Station is an icon in Porto designed by architect José Marques da Silva who is credited with having shaped the face of Porto in the early twentieth century and who, as director of Escola de Belas Artes do Porto (Porto School of Fine Arts), taught several generations of architects. Dating back to 1903, the train station walls feature elaborate tile work — azulejos — depicting scenes from Portuguese history.
Boa Nova Tea House
One of Álvaro Siza's most iconic projects completed in 1963, this tea house merges with the rocky terrain along the seaside in Matosinhos. Great for dinner or just to enjoy the architecture.
Leça Swimming Pool Complex
This pool is considered one of the greatest early works of Álvaro Siza. Located near Boa Nova Tea House on the seafront in Matosinhos, the design merges concrete structures with the rocky coastline for an inspiring outdoor swim.
Puro 4050
With its laid-back atmosphere and excellent food, this restaurant is a regular stop when I'm in Porto. It serves perfectly decadent mozzarella, as well as a range of dishes of European and Mediterranean origin.
Where do you go to seek inspiration? What inspires your creative process?
I am always engaging with art, music, design and architecture but I find creativity comes in the quieter moments such as walking along the beach or enjoying time with my family. It is when I switch off that my mind is able to receive new ideas.
What are your favourite getaways within Portugal and why?
São Lourenço do Barrocal is a truly breathtaking hotel retreat in the Alentejo region of Portugal. Set in an estate that has been in the same family for over 200 years, it was sensitively transformed over 14 years into a place everyone can enjoy. It offers not only unparalleled natural beauty and deep relaxation but numerous activities from horse riding to wine tasting to beekeeping and delicious farm-to-table food deeply rooted in the tradition of the region.